I'm always trying to get more vegetables in our diet and with Spring here I even more on the lookout for light tasty sides to add to our meals. Today I'm sharing a quick and easy Feta Pepperoni Salad that is perfect for completing any meal.  #PepItUp #CollectiveBias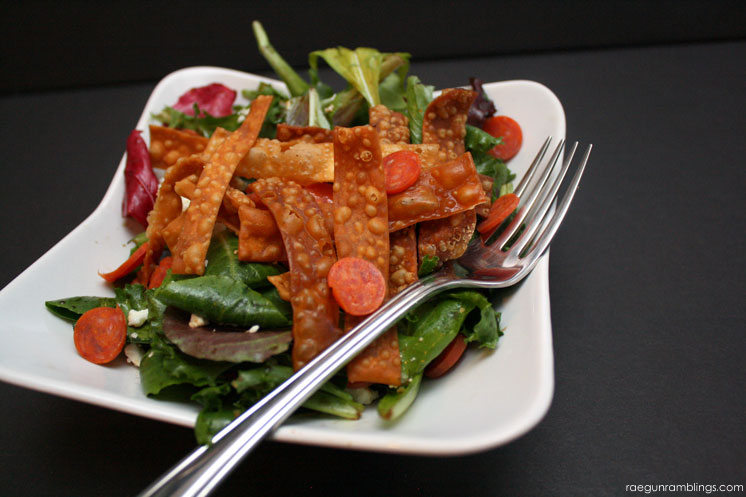 If you know my husband you know that he is NOT a sugar coat-er. Don't ask him for his opinion if you aren't ready to hear the truth. So when he gives unsolicited praise you know it's good. While we were gobbling this up along side some sandwiches last week he keep saying how much he liked it and how he really liked the addition of the pepperonis. Score!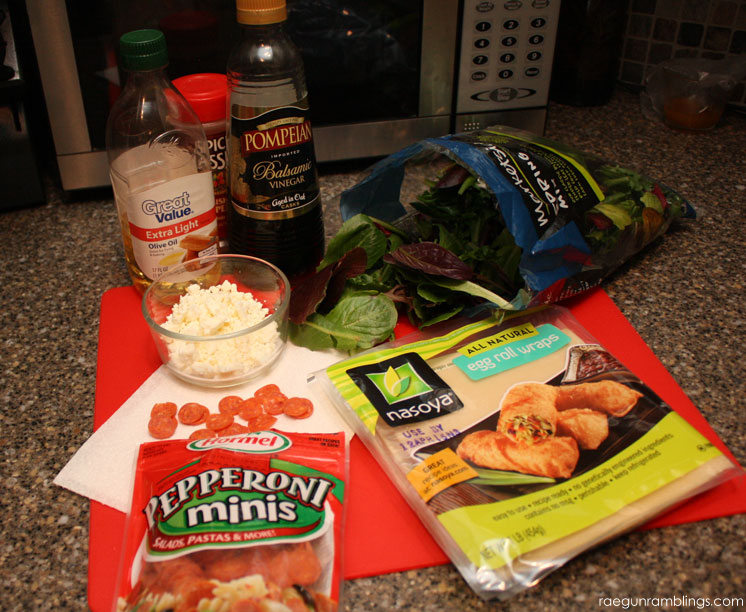 Ingredients
Mixed Greens
Crumbled Feta
Egg Roll or Wonton Wrappers
Oil for frying the noodles
Balsamic Vinaigrette (or make your own with my favorite dressing recipe)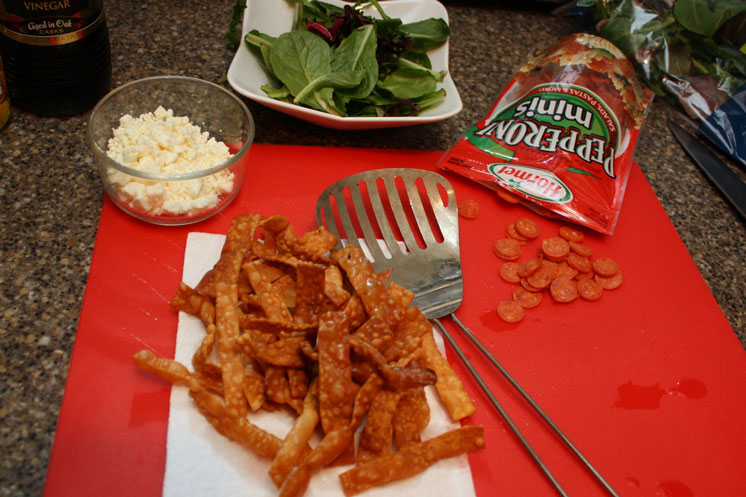 Directions
Start by frying up your wonton strips. If you use egg rolls you'll want to cut them in half and then cut strips before frying. Allow to cool.
To make your own Balsamic Vinaigrette just combine equal parts balsamic vinegar and olive oil. Season with salt and red pepper flakes and whisk to combine. So easy. Or grab your favorite balsamic vinaigrette from the fridge.
Toss the mixed greens with dressing.
Add in feta.
Sprinkle with generous amounts of mini pepperonis.
Finally top with your crispy noodles.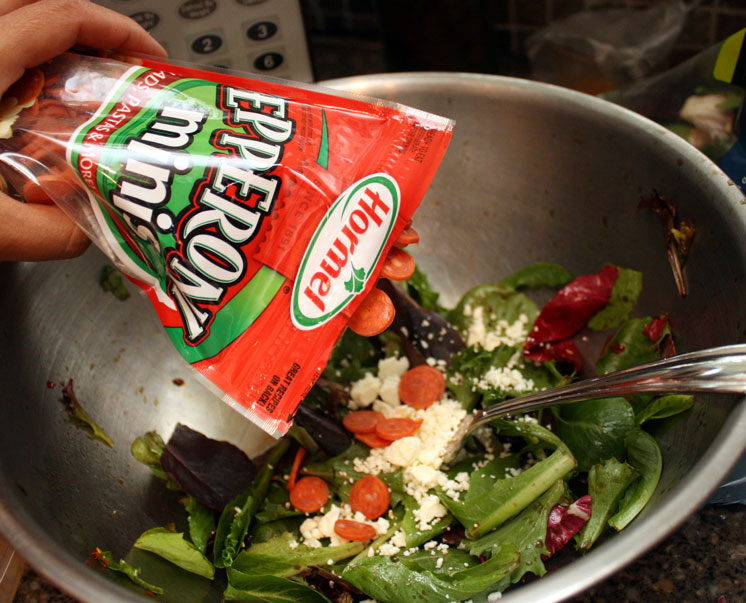 So yummy and easy and my favorite part is that it's not your same old same old salad!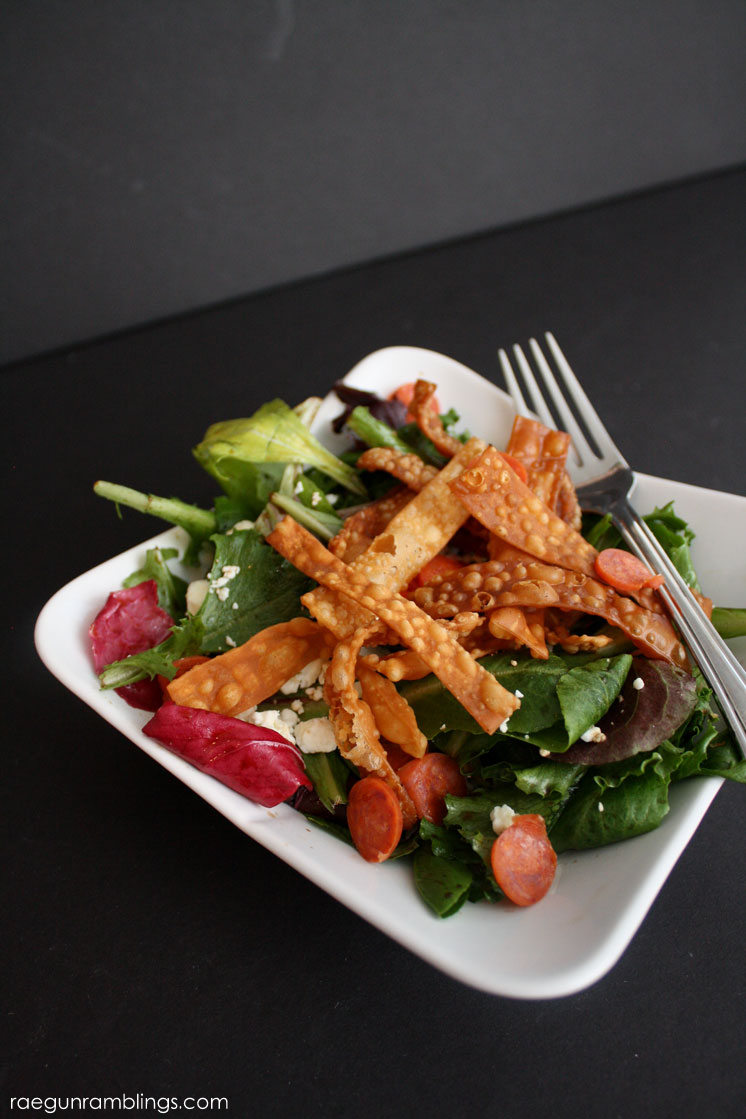 I hope you like my salad it's really simple but it packs a whole lot of punch with the yummy little pepperonis!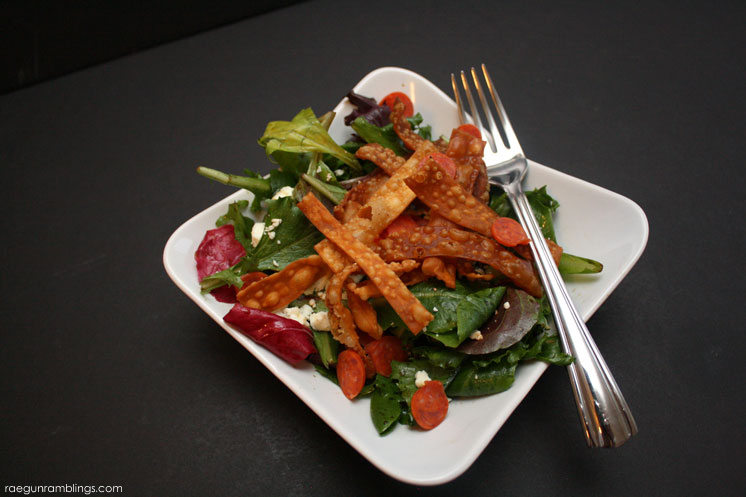 Let's connect! You can also find me hanging out here.