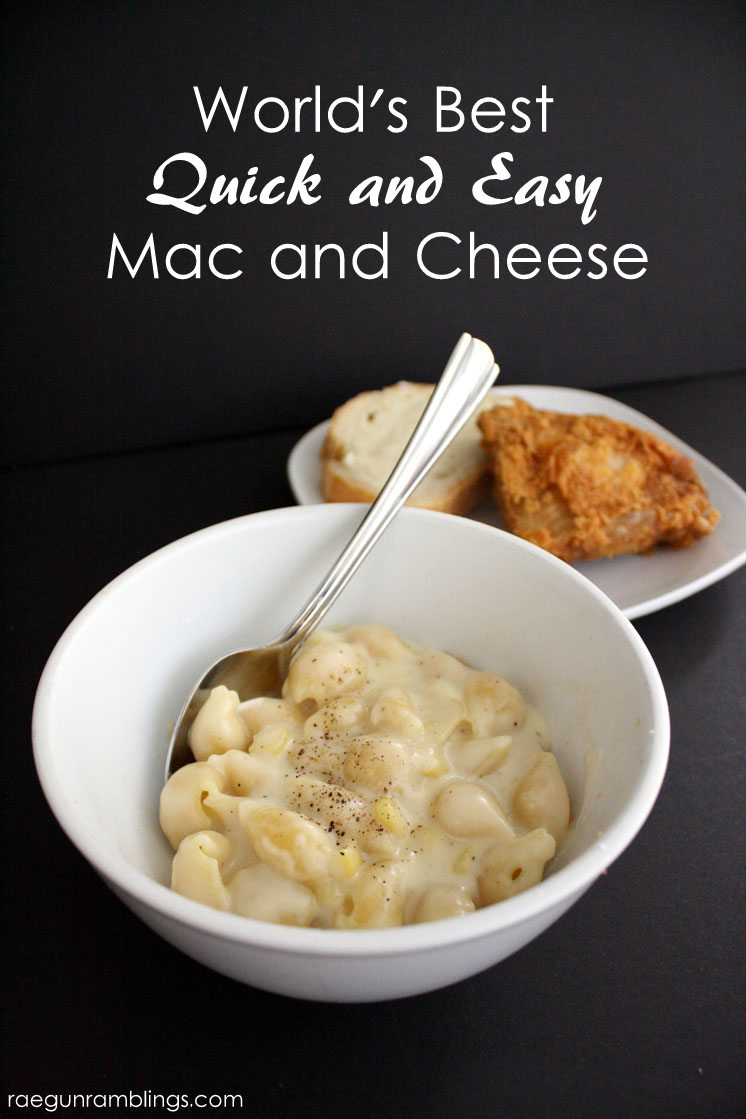 Are you ready for the world's best and super easy mac and cheese recipe? No really, people like my macaroni and cheese. I get asked for the recipe all the time. It's so easy and so yummy.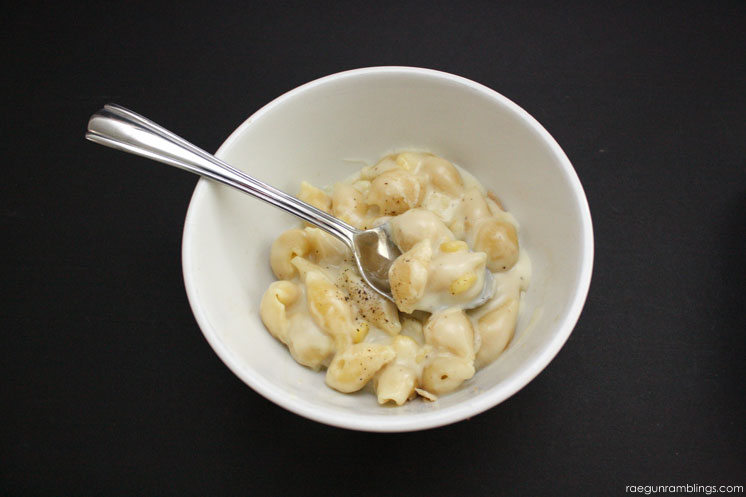 Mac and cheese is one of my go-to's.  You'll find it on my weekly menu 9 times out of ten. While I like to do different varieties like my Taco Mac and Cheese recipe which I've already shared it all starts with this basic recipe. You can use whatever cheese you want but I think it's good to use two different types of cheese. Most of the time I use Havarti and Colby Jack because that's what I usually have on hand but I've made it with pepper jack, brie, sharp cheddar and more. The key is to have variety. Ingredients
World's Best Easy Mac and Cheese Recipe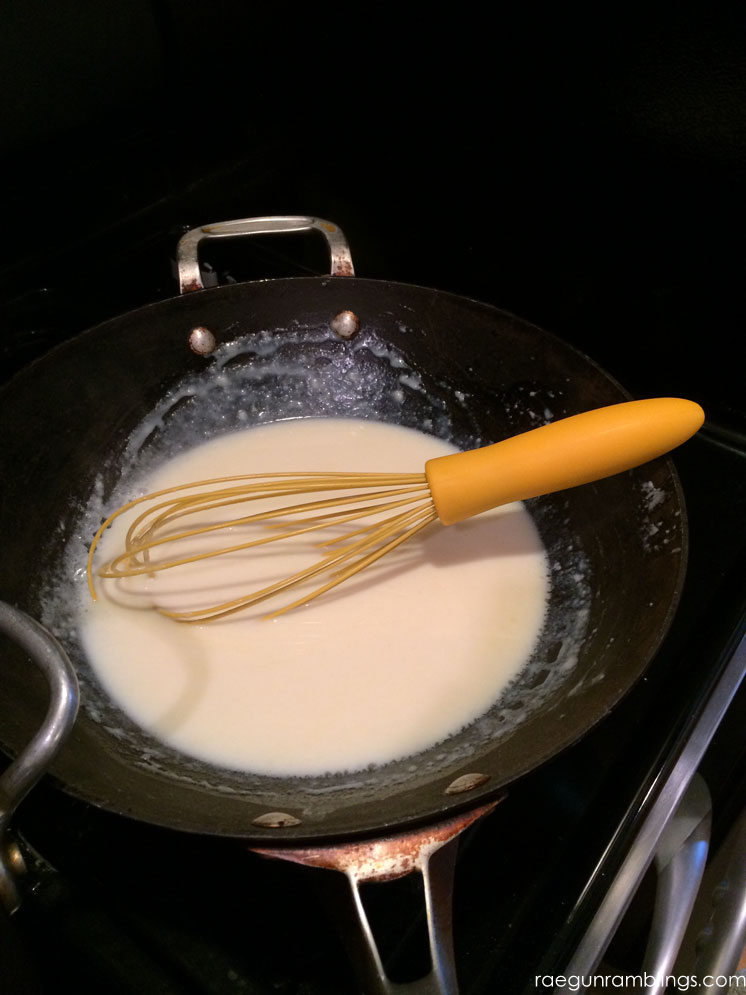 Ingredients
4 ounces pasta (small elbows or shells are my favorite)
2 TBS Salted butter
2 TBS All purpose flour
1 C Milk
1-2 ounce Havarti (I use sliced cheese I have on hand)
1/4 to 1/2 C Colby Jack Cheese
Salt and Pepper to taste
dash of grated nutmeg
dash of powdered onion
Directions
Boil the pasta. When done drain making sure to reserve 1/2 C of the pasta water.
In a separate pan large enough to hold all the pasta (I use a wok) melt the butter and combine with flour. Cook over medium heat for a minute or two.
Slowly whisk in milk and cook while it thickens.
Add in remaining ingredients. Taste and add any additional cheese or seasoning to suit your preference.
Stir in drained pasta.
If you want your sauce a little thinner add in some of the reserved water. I usually add at least 1/4 C since the sauce will thicken up as it cools and I prefer a saucier mac and cheese.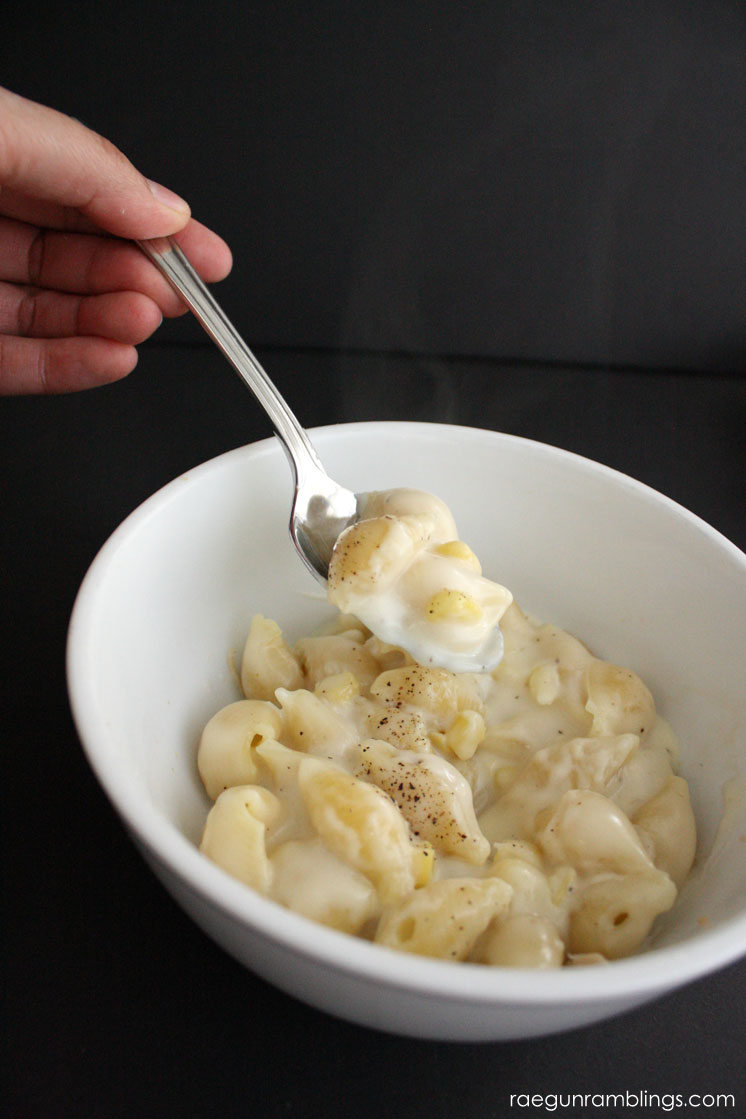 There is just something so good and comforting about a delicious bowl of creamy macaroni and cheese.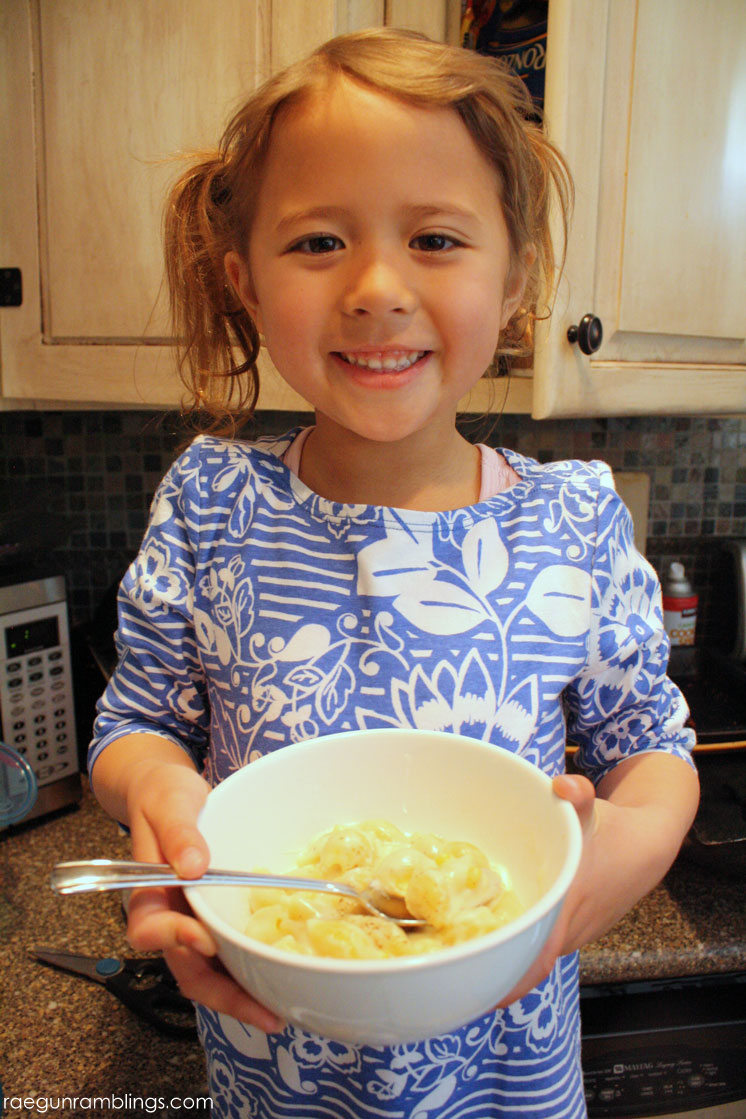 This recipe is so easy that I've taught my niece how to make it. She helps me every time we make it for the family and has been doing so since she was 5! Yup it's that easy :)
Slurp slurp I'm getting hungry I think we might have to have Mac and Cheese tonight for dinner.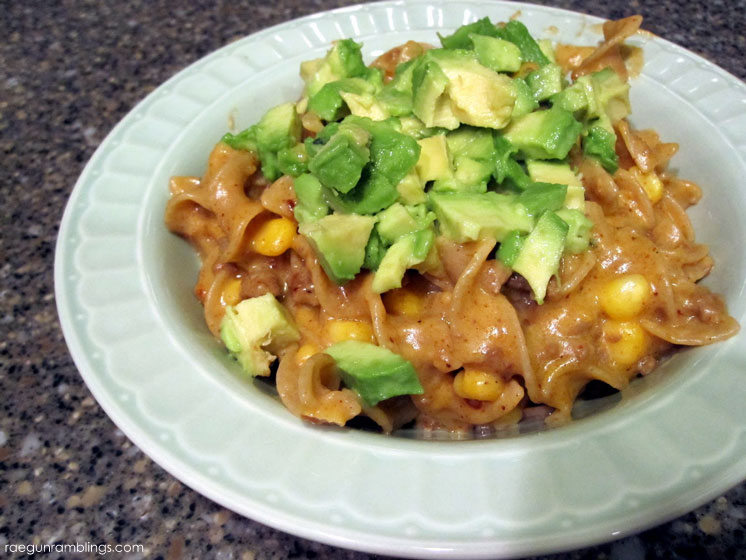 Want more mac and cheese ideas? Be sure to check out my Taco Macaroni and Cheese recipe. We love this one so much!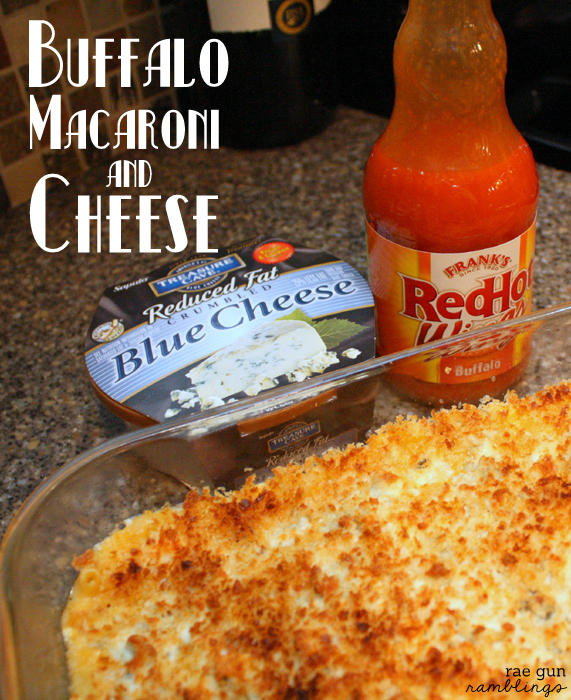 And if you're a  wings fan you have to check out my Buffalo Mac and Cheese recipe. It's so yummy and has all the flavors of delicious wings and blue cheese dip!
Let's connect! You can also find me hanging out here.