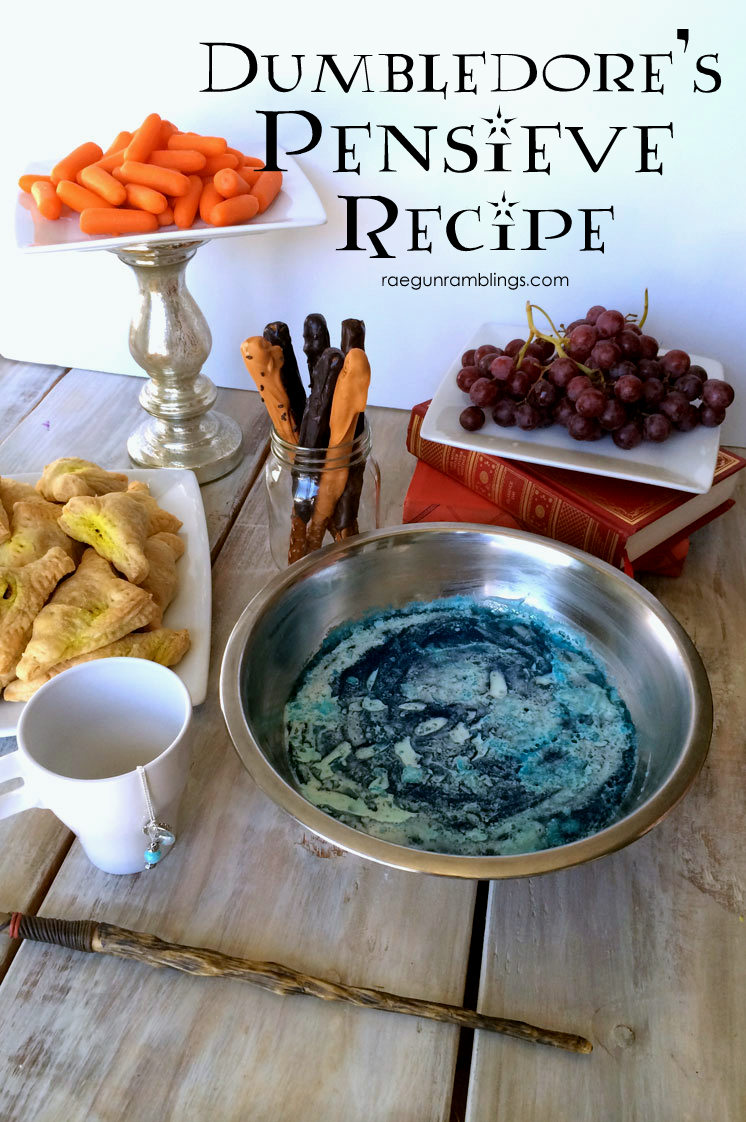 Whether you're throwing a Harry Potter party or just feel like something delicious and secretly geeky my Dumbledore's Pensieve recipe will be a hit. I dreamed it up 5 years ago before one of our Harry Potter themed parties and forced my sister to help me bring it to life. I absolutely adore how it turned out and have made it a few times since.
I've made it two different ways. The original way (the swirl) requires two people. Don't mind my misspelled food label, sheesh armatures! And the new way has a slightly different look but can be accomplished without a sous chef ;)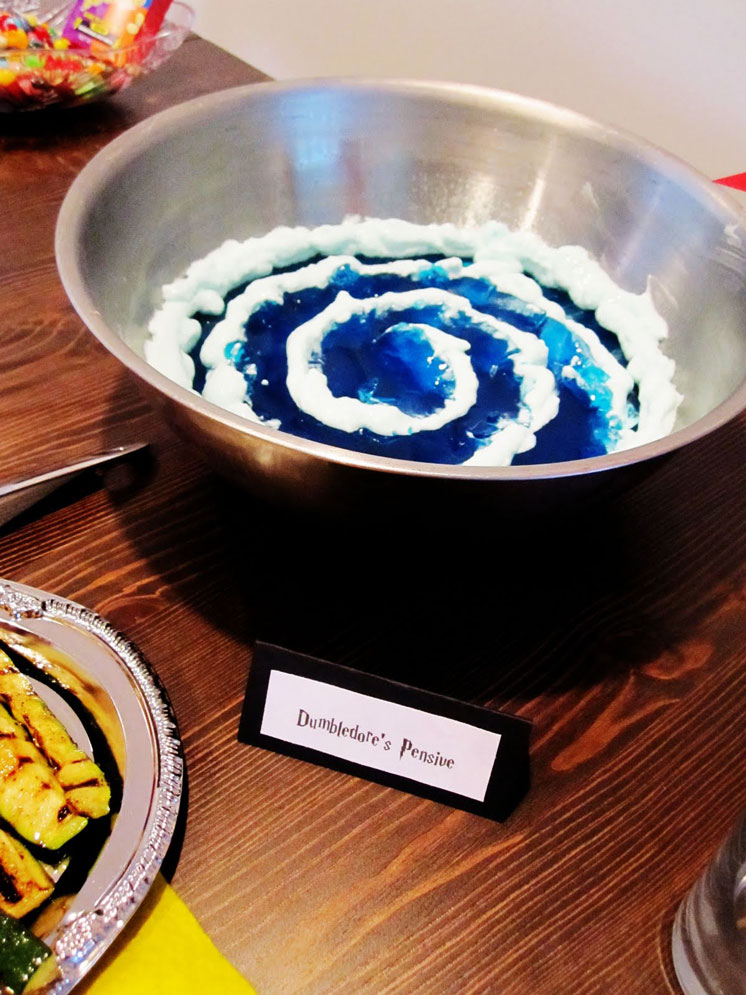 Dumbledore's Pensive Recipe Swirl Method
Ingredients
1 pack blue jello divided (we used an 8 serving size pack)
whipped topping like cool whip
Make up 2/3 of the pack of jello according to the directions (of course use only 2/3 of the water ) and let that set.
 Mix the remaining 1/3 pack jello mix with hot water add some ice cubes and cool whip. Put into a pastry bag with a tip. (we used the 8 serving pack so 1/3 of that with 1/3 C hot water a few ice cubes and 1 C cool whip)
You'll need two people for this step. Cut a swirl into the jello have one person  open the cut with two spoons and have the other person pipe the creamy mixture into the set jello. And then chill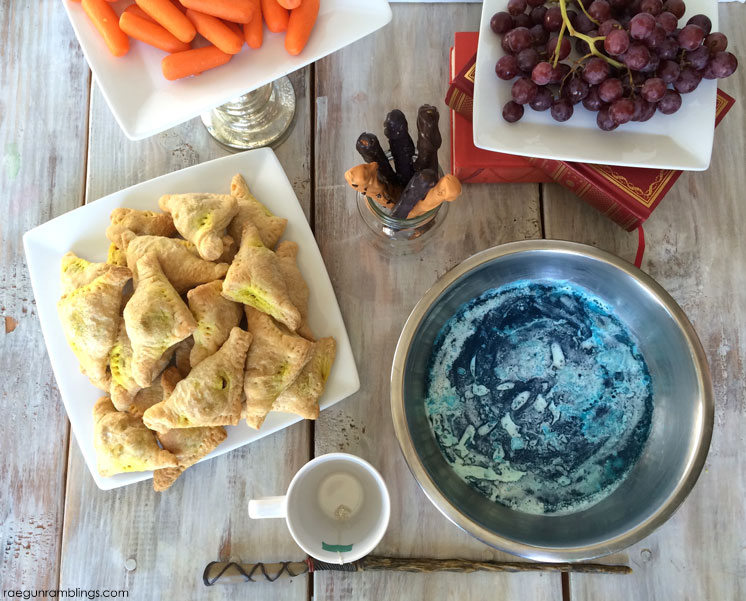 House Elves Curry Puff Recipe | Edible Magic Wands Recipe
Dumbledore's Pensive Recipe Lazy Girl Method
Blue Jello (for a party I usually use 2 large packs but you can use as much or as little as you want)
Canned Cream like Ready Whip
Prepare the jello according to the directions on the box.
Allow to chill fully.
Cut a swirl into the top of your jello.
Use the canned cream and make a swirl on top of your cut. Note: you wont be able to fill your cut unless you have a helper but that won't work any ways since the cream will melt some and won't hold it's shape once on the serving table so if you want the swirl you'll have to use the instructions above.
The cream will melt down some and get swirly and awesome in a different way. You can help it along or chunk up the swirls some by pushing it around with a spoon.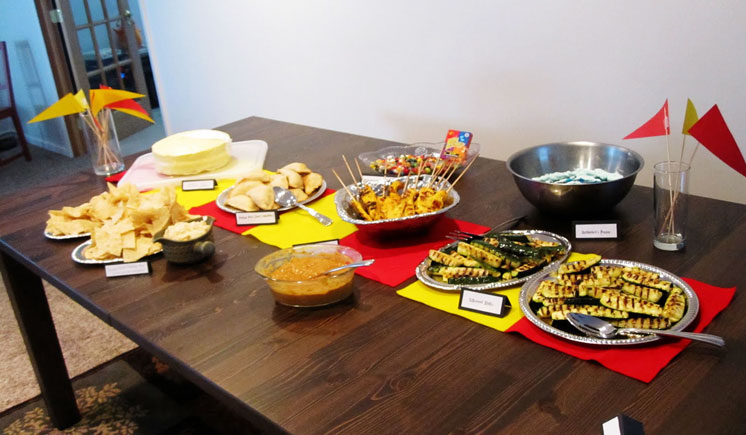 Whichever method you decide to go with, both are delicious and both will get your Harry Potter heart a fluttering and impress your Harry Potter loving friends!

Have you checked out the amazing giveaway and all the other great projects that have been shared as a part of the Happy Harry Potter series? There are TONS of amazing DIY, delicious, and bookish Potter posts here.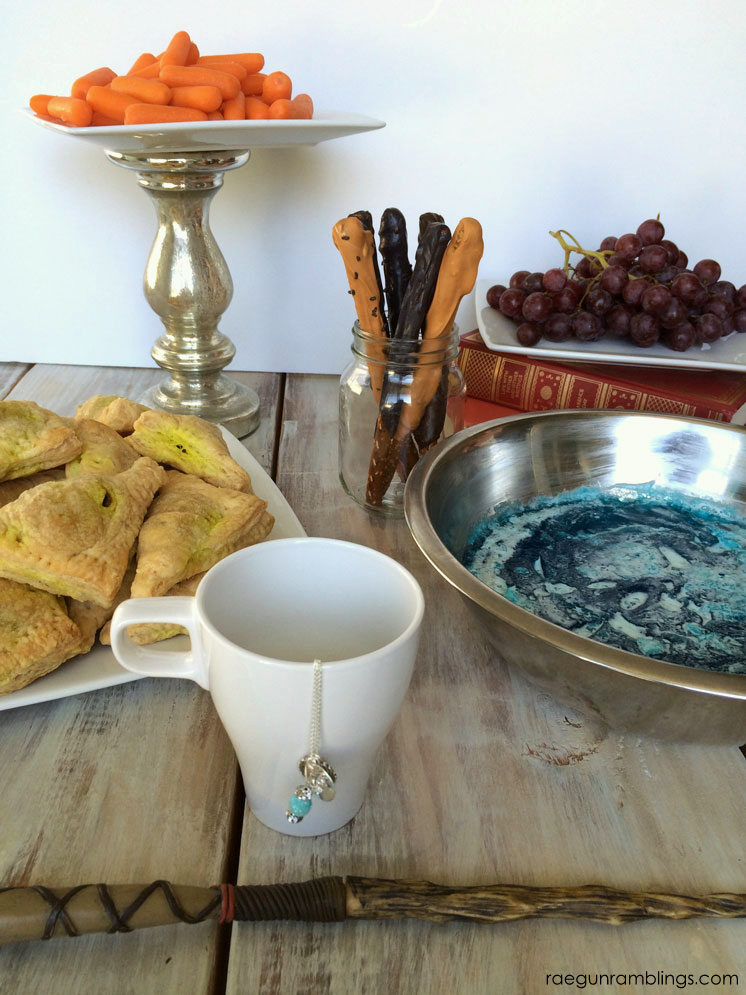 Let's connect! You can also find me hanging out here.