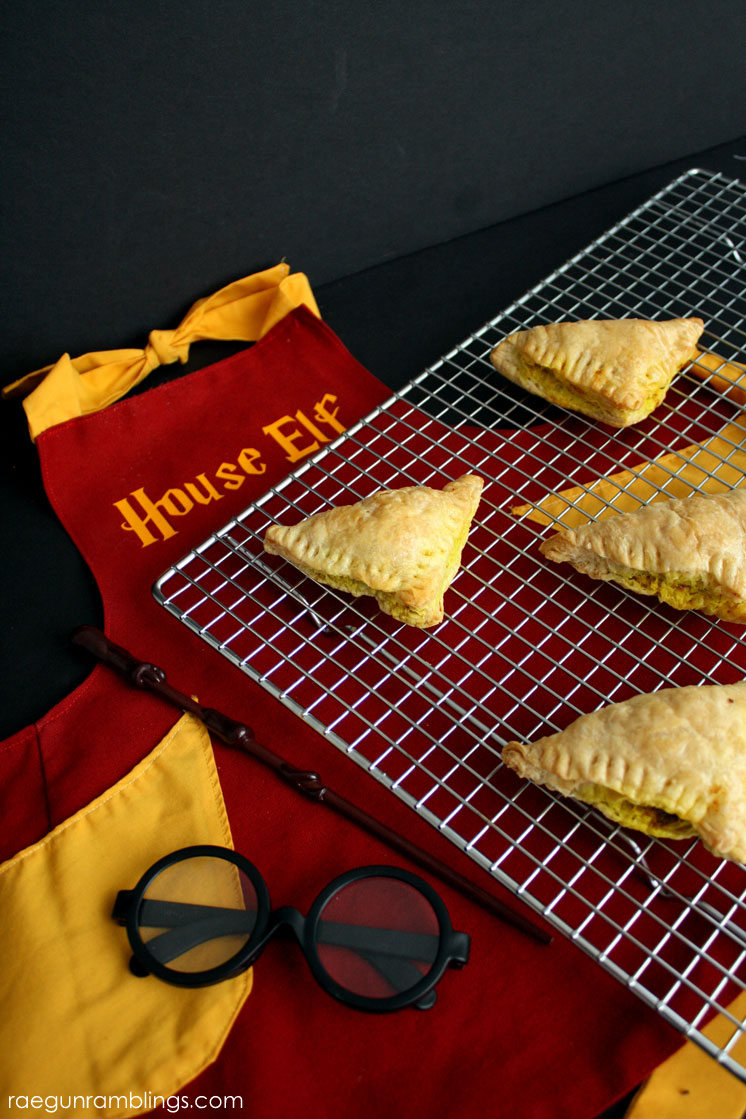 I grew up eating curry puffs. To me they are comfort food and party food at their best. Everyone I've feed them to has loved them. And any time we have  Harry Potter party they are part of the menu along with Dumbledore's Pensieve of course.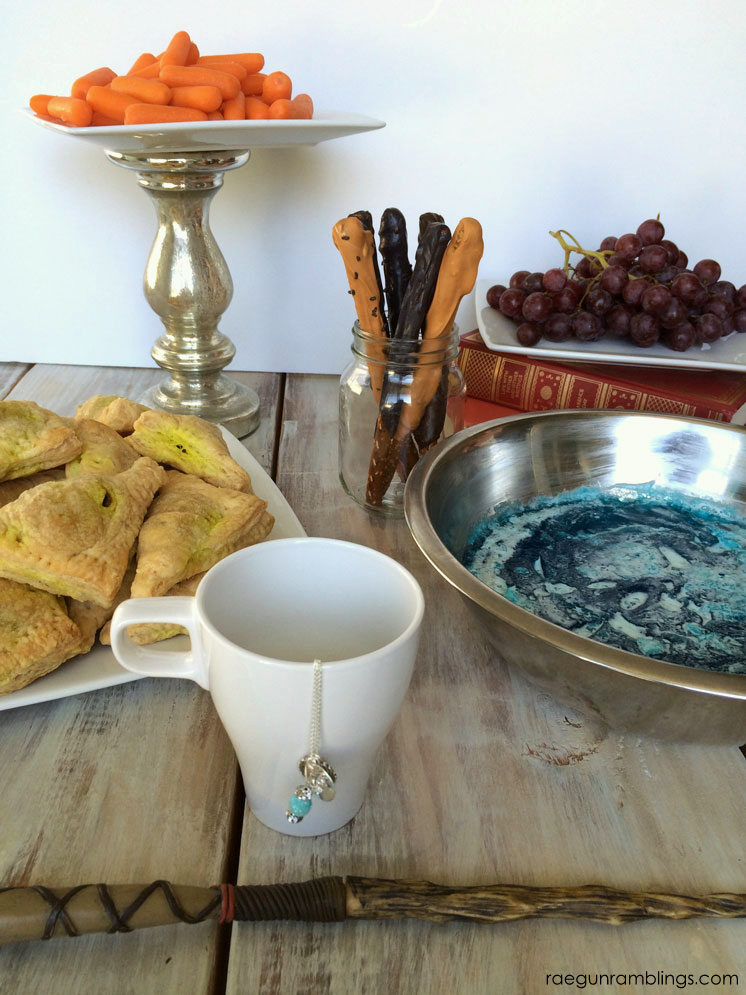 There isn't anything in the books or movies called a curry puff but I've always assumed that Harry and his pals much on them. I think it has to do with the similarity to the English pasties and the curry that is so common in the area.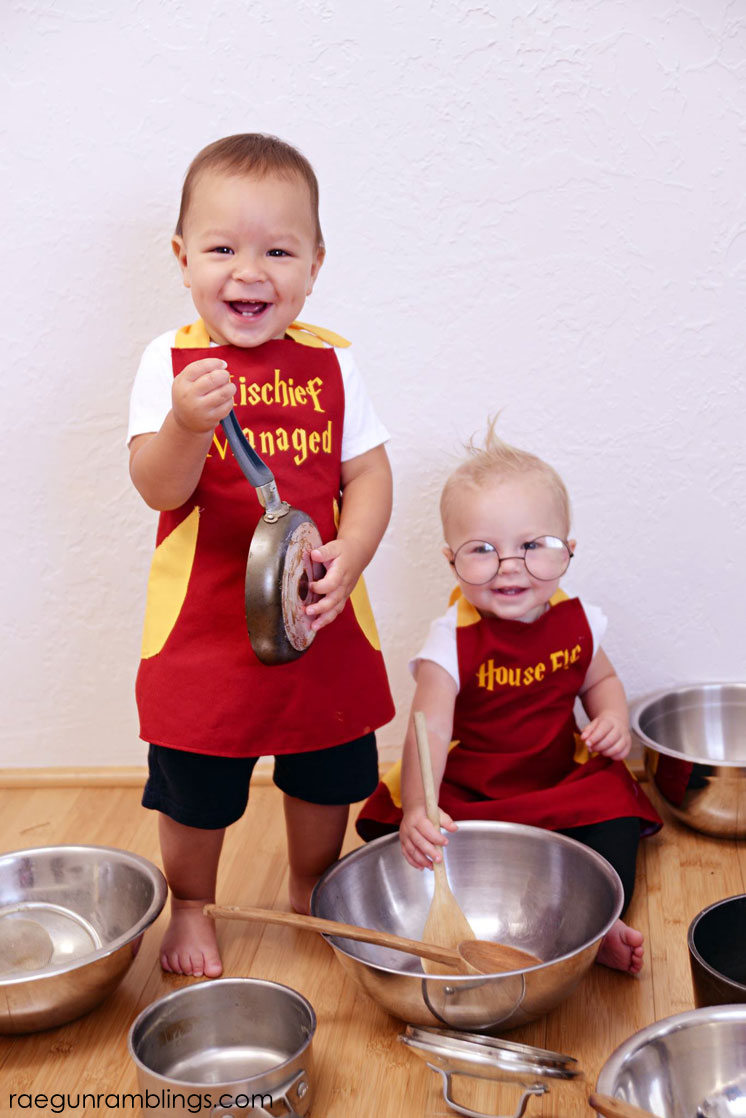 The House Elf apron and Mischief Managed Aprons are from my shop I make them both in kiddo and adult sizes and all the baby pictures are courtesy of Debra from Joyous Moments Portrait Photography and Housewife Eclectic.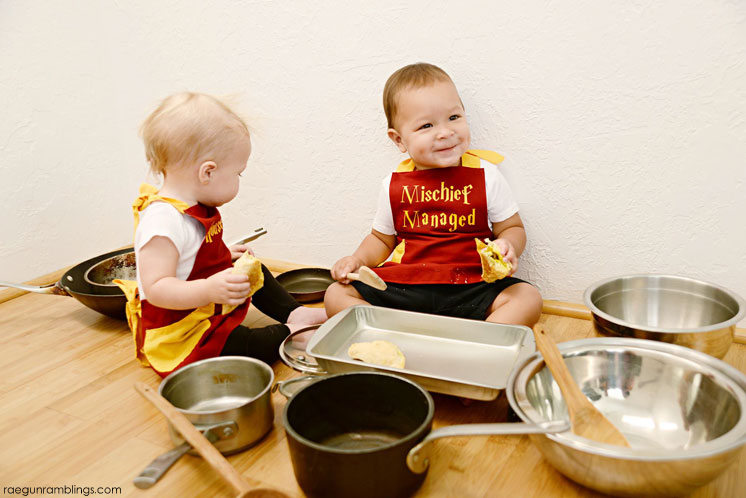 Either way they are delicious and a great treat. They can be made ahead and served room temp or hot from the oven. They are great for school lunches, after school treats or if you're a savory breakfast girl like me a nice easy breakfast. I made a bunch of these when Teddy was a newborn since they were so easy to reheat and eat one handed.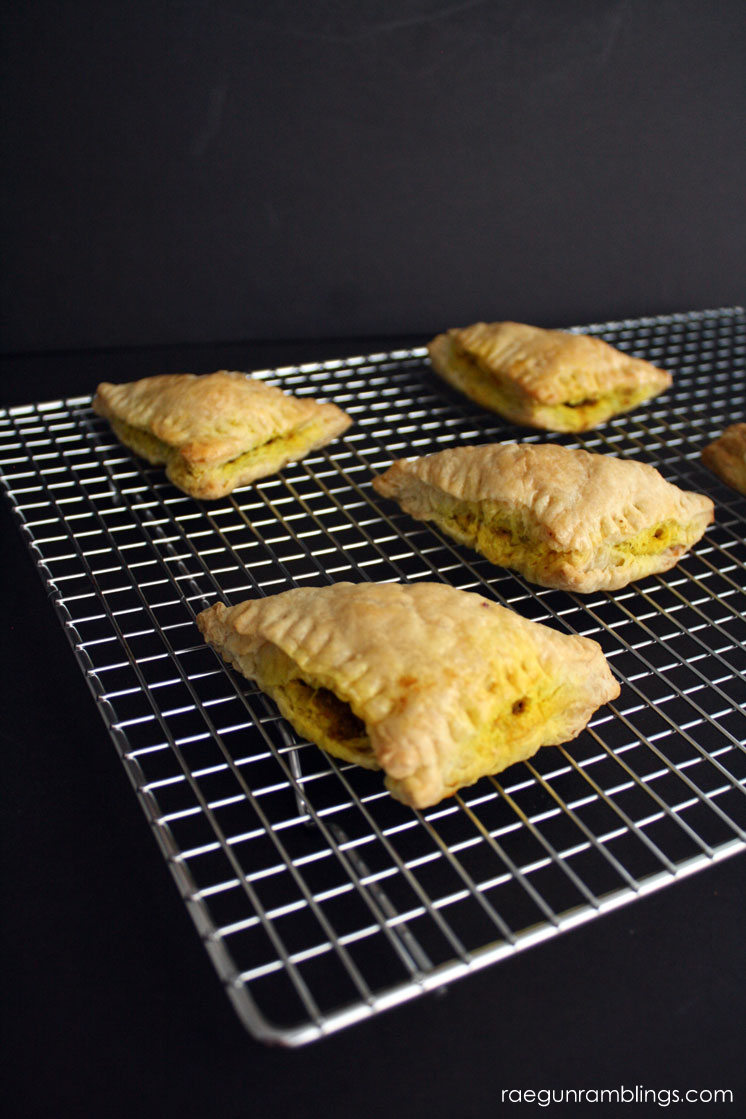 Curry Puff Recipe
2 Sheets Puff Pastry, thawed (1 box)
1/2 lbs. ground beef
2 potatoes, skinned and diced
2-3 green onions, chopped
1-4 TBS curry powder or paste (depending on how spicy  yours is)
salt to taste
water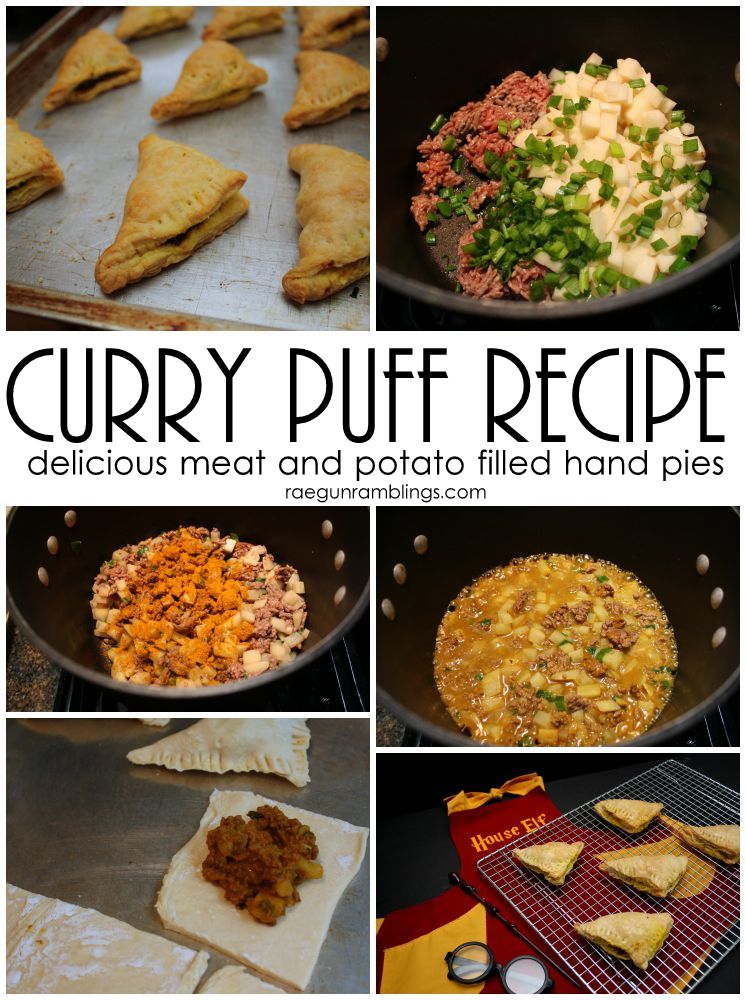 Cook the ground beef and potatoes over medium heat until the beef is cooked through.
Add about 1/2 a cup of water and continue cooking until your potatoes are tender to a fork. Stirring occasionally and adding more water as needed.
Add the rest of the ingredients. Start with just 1 tsp of your curry substance and add more to taste.
Remove from heat and allow to cool enough to be handled.
Cut each sheet of puff pastry into 9 squares.
Place a heaping spoonfull of the ground beef mixture into the center of each squre.
Fold over and press closed with the tins of a fork.
Bake at 400 F until golden brown about 20 minutes.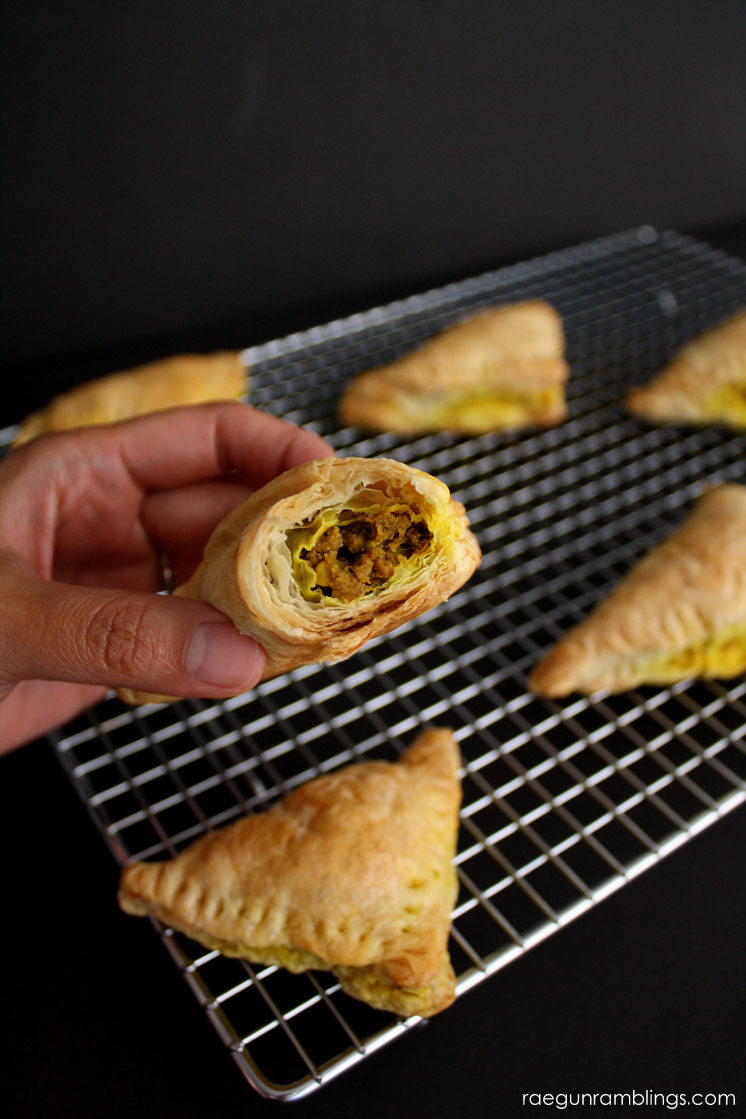 These can be served hot, room temp, or even cold. They freeze great and keep well.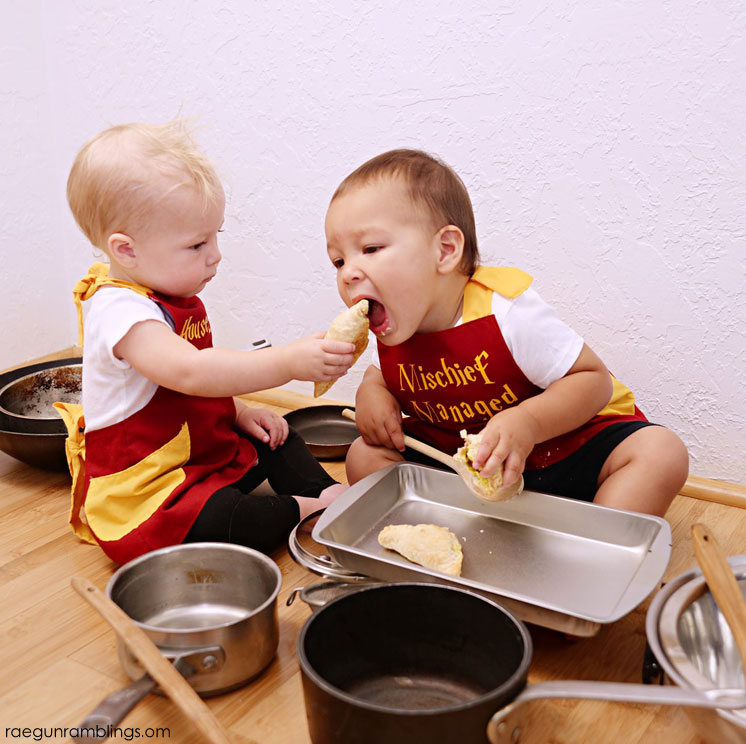 Just give your House Elves the recipe and have them whip up a batch for your next party ;) But make sure they don't eat them all before your guest get to them!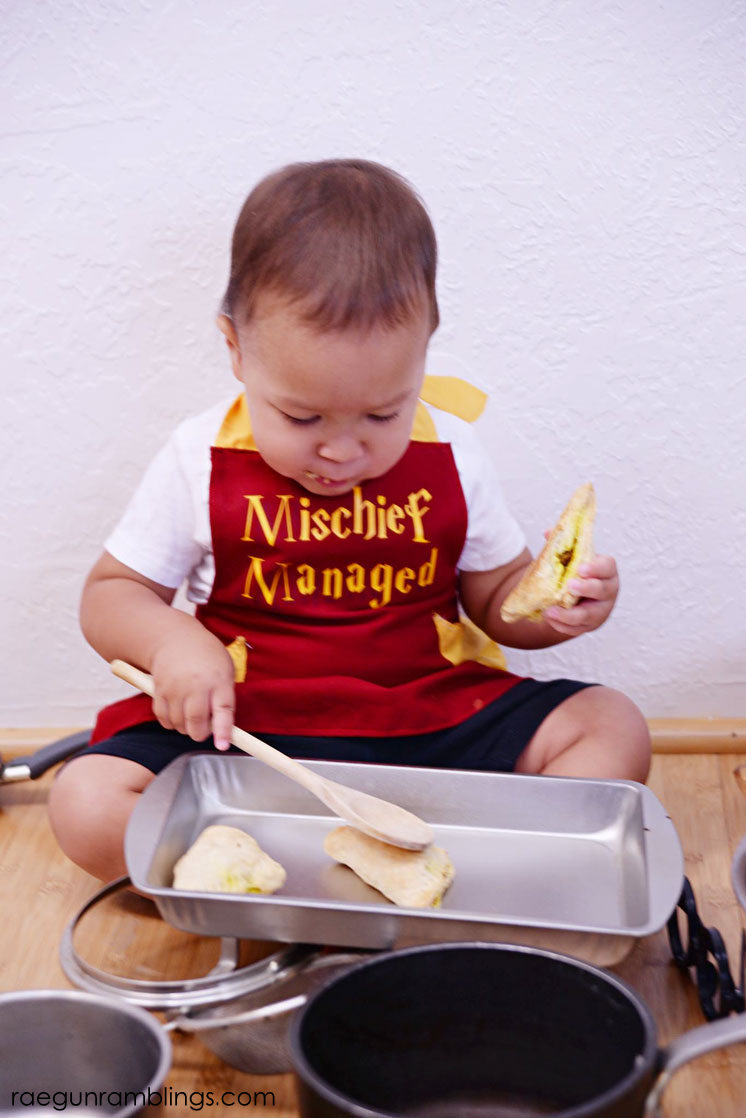 Make sure to check out Debra's post to see more fun Harry Potter baby pictures! And there is still time to enter the awesome giveaway!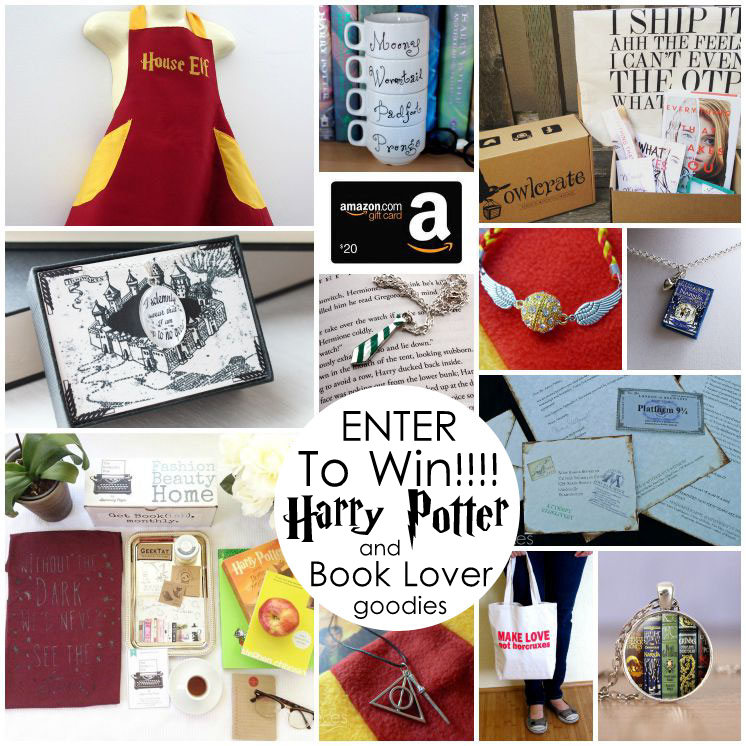 The winner will receive the following awesome Harry Potter and bookish prizes!
Enter the giveaway with the rafflecopter widget below. Just reload if you don't see it or click here.
a Rafflecopter giveaway


Let's connect! You can also find me hanging out here.