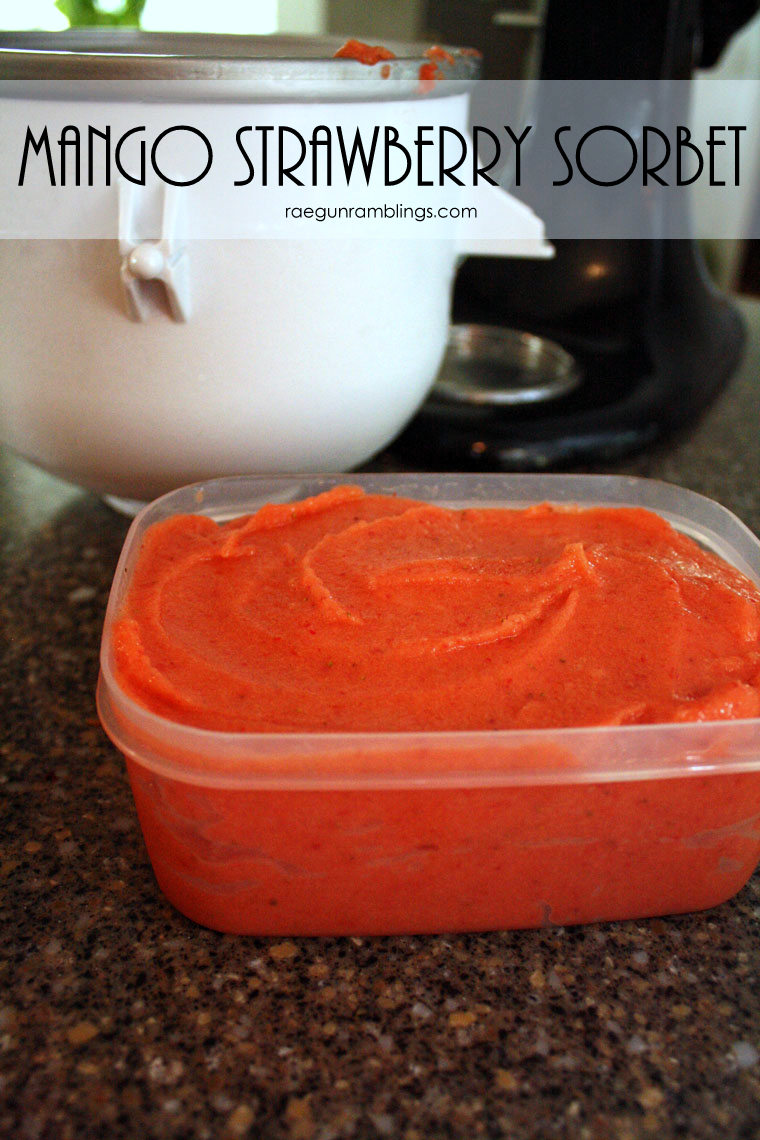 One of my favorite things about Summer are all the delicious fresh fruits that abound. Plus with the heat you're totally justified in indulging in all kinds of delicious frozen treats like Popsicle and ice cream. We're ice cream mongers in our house especially after I got the ice cream attachment for my kitchen aid. Seriously the thing is gold. Magical gold I tell you. It makes creating ice creams or sorbets like today's yummy strawberry mango sorbet recipe super super easy.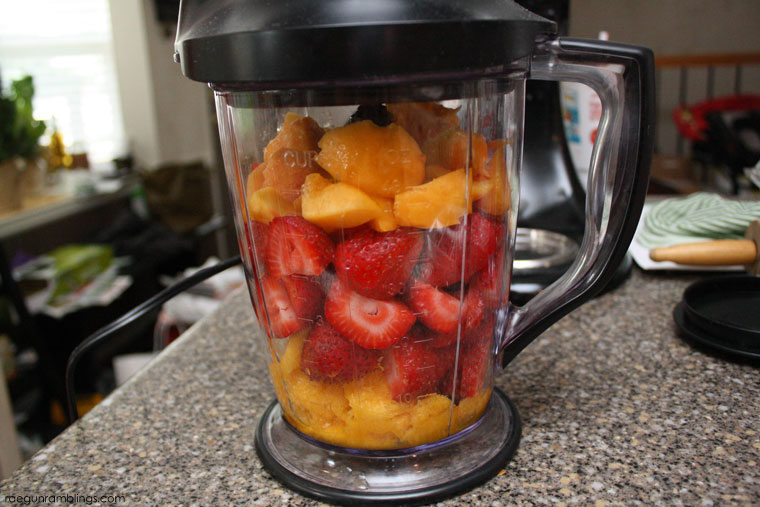 Ingredients
2-3 Mangoes
1 lbs Strawberries
3/4 C sugar
3/4 C water
Juice of 1 lemon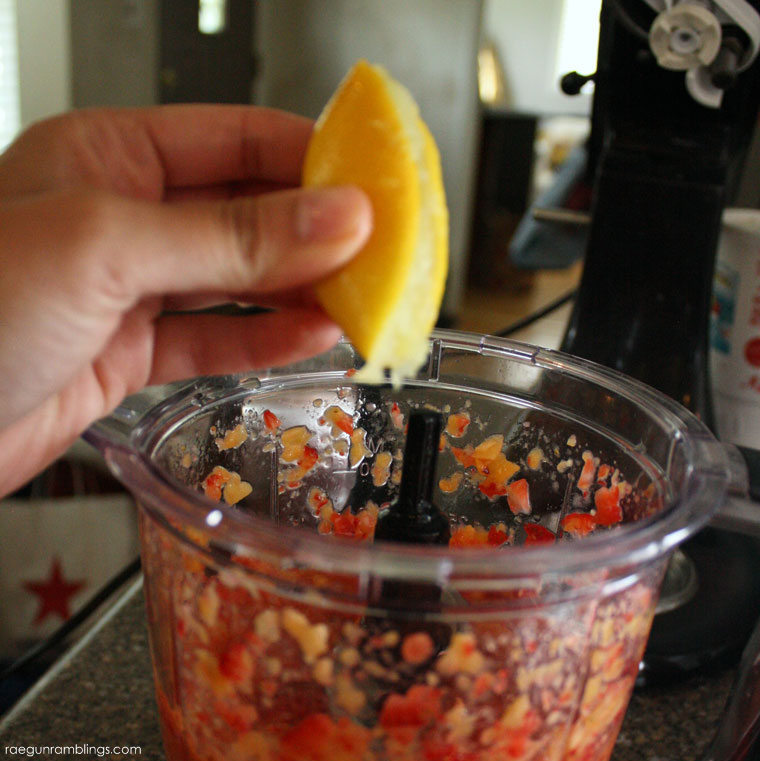 Directions
Make a simple syrup by boiling the sugar in the water until dissolved. Allow to cool.
Clean, trim/peel, and chop the the fruit.
Add the juice of one lemon and pulse it so it's fully incorporated.
Blend fruit then add simple syrup. And blend until smooth. (I just used my awesome ninja blender)
Process in an Ice Cream maker. I love my kitchen aid attachment.
Scoop into a freezer safe container and freeze at least 4 hours before serving.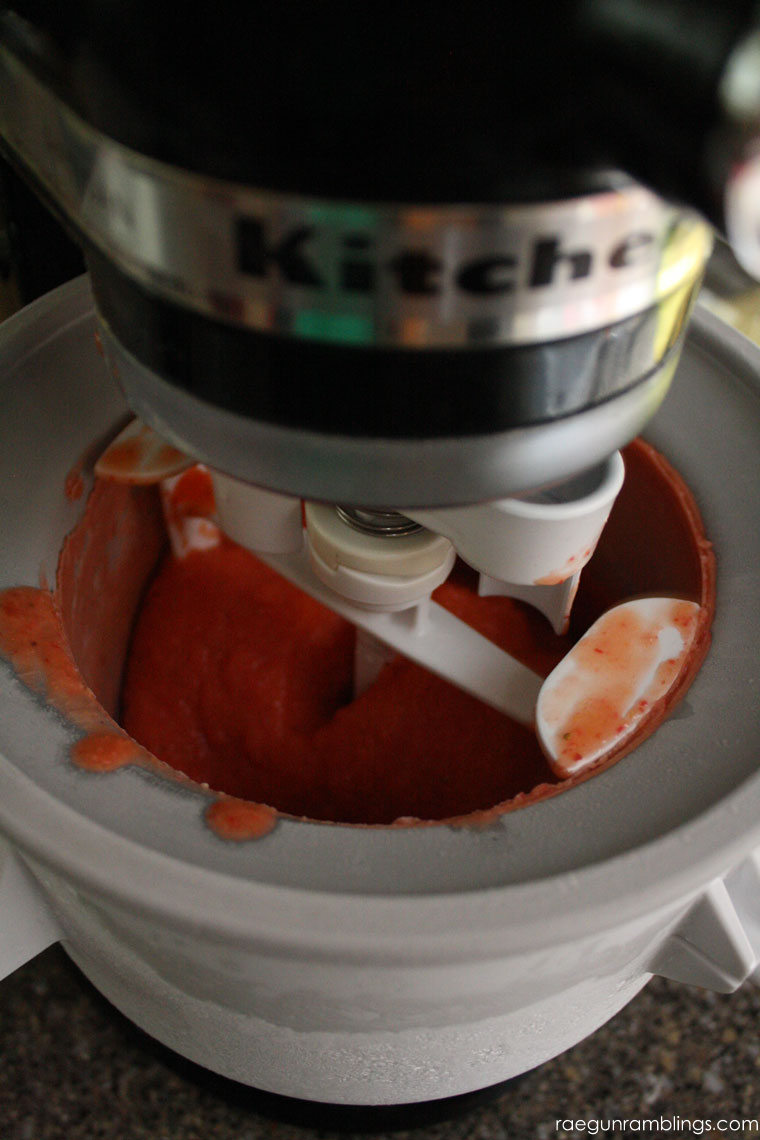 Super easy and yummy right. This recipe is very adaptable too. If you have any fruit that you need to use up you can easy swap out the mangoes or strawberries for a totally new flavor.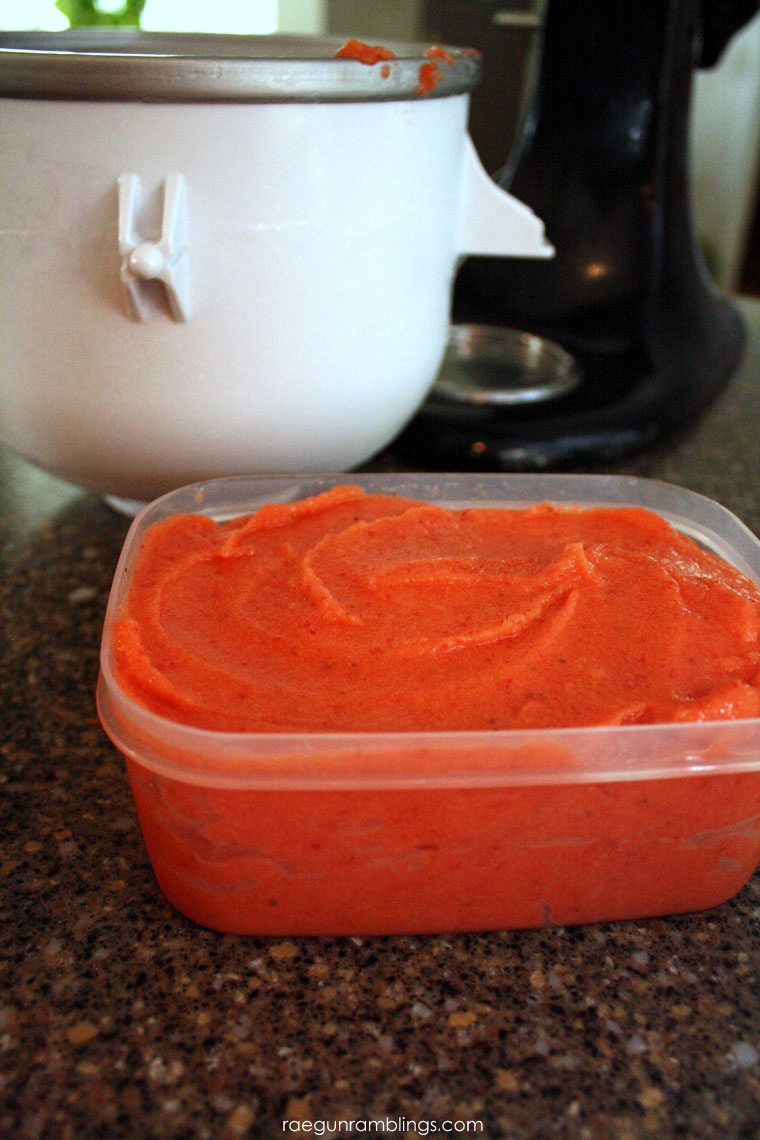 And just in case you want some other great Summer ideas here are some of my favorites.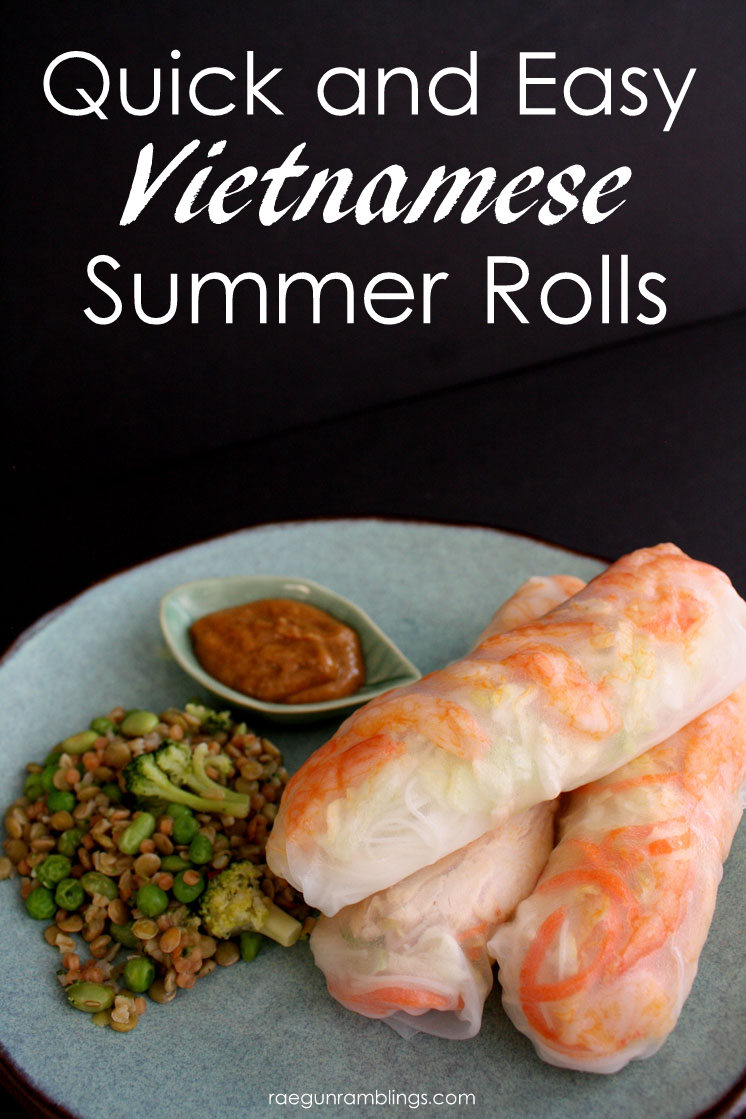 Quick and easy Vietnamese Summer roll recipe. These are the perfect meal, full of veggies and won't heat up your kitchen!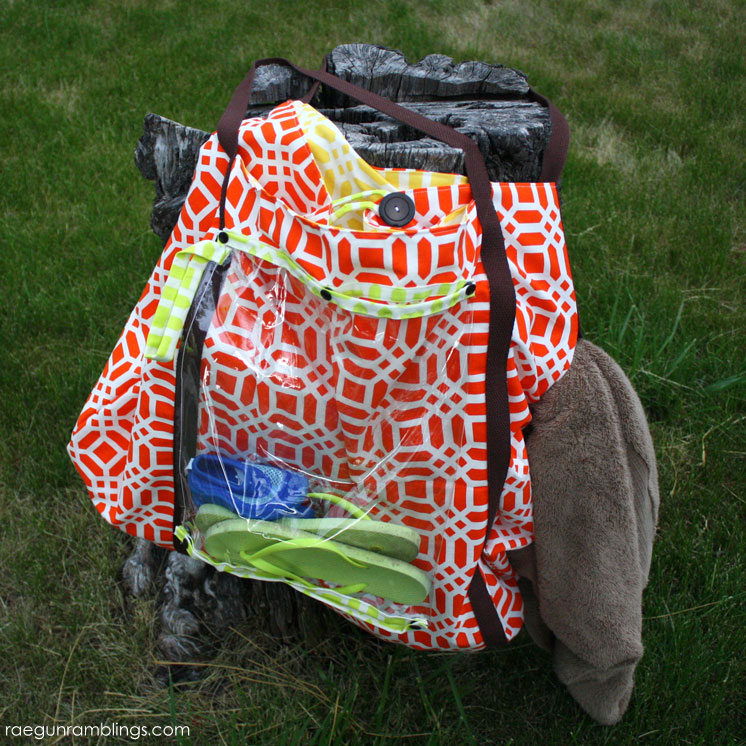 The Ultimate Pool Bag tutorial. This is the best bag ever. It has a detachable wet bag and loops to hang towels from. I love it so much and it's actually a pretty easy sew.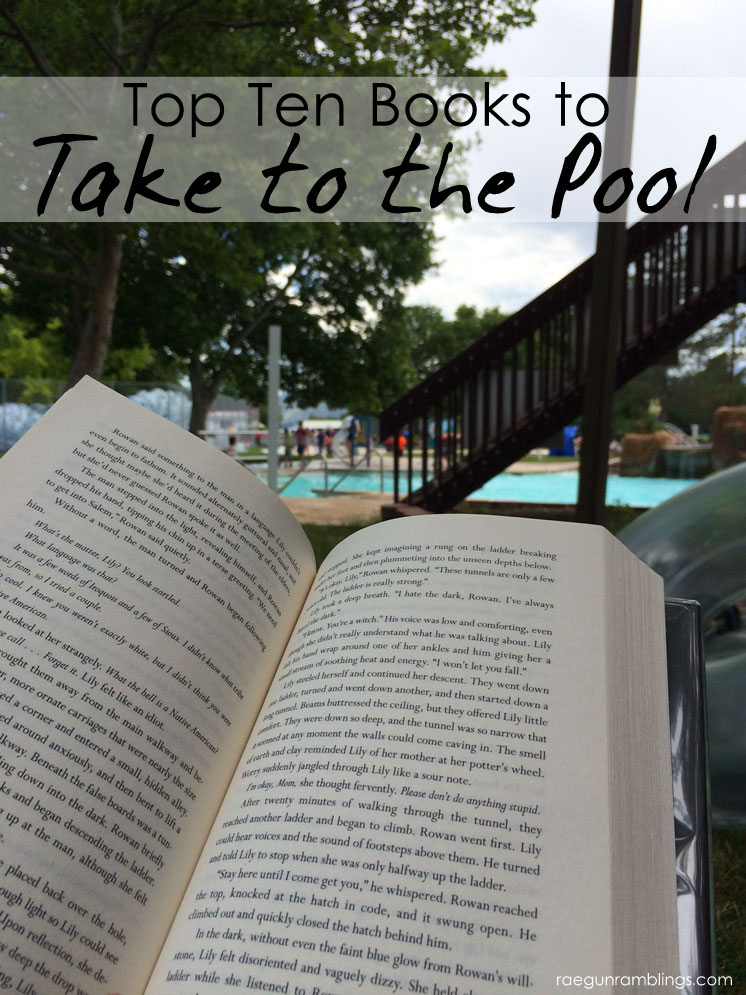 Nothing beats reading a great book by the pool and one of my favorite things ever is sharing book recommendations.
I shared this recipe over at Yellow Bliss Road earlier this Summer.