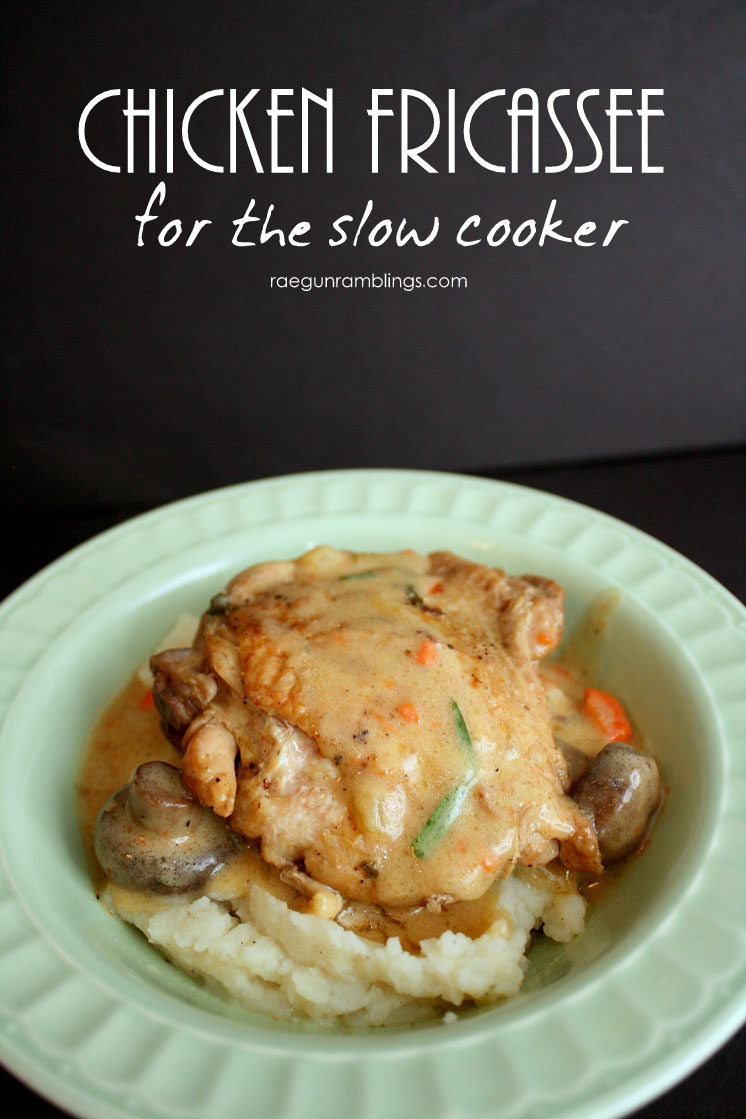 Are you ready for your mouth to water? The Crock Pot Chicken Fricasee recipe I've got for you today is so good. Like I'm kind of drooling just thinking about it. The pictures don't do this recipe justice. but trust me. Your house will smell amazing and then your taste buds will do a major happy dance.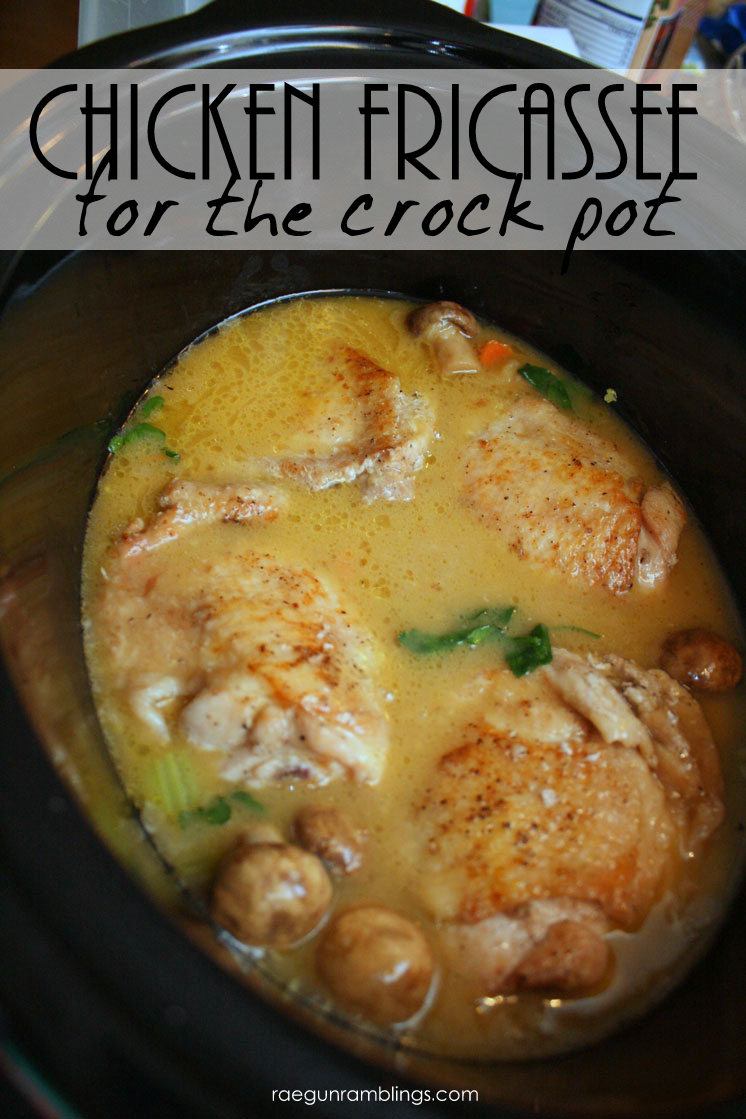 While this is a slow cooker recipe it isn't your normal dump and go style. It takes some prep but I promise you it's well worth it and so much better than heating up your whole house and being stuck at home for hours with the oven.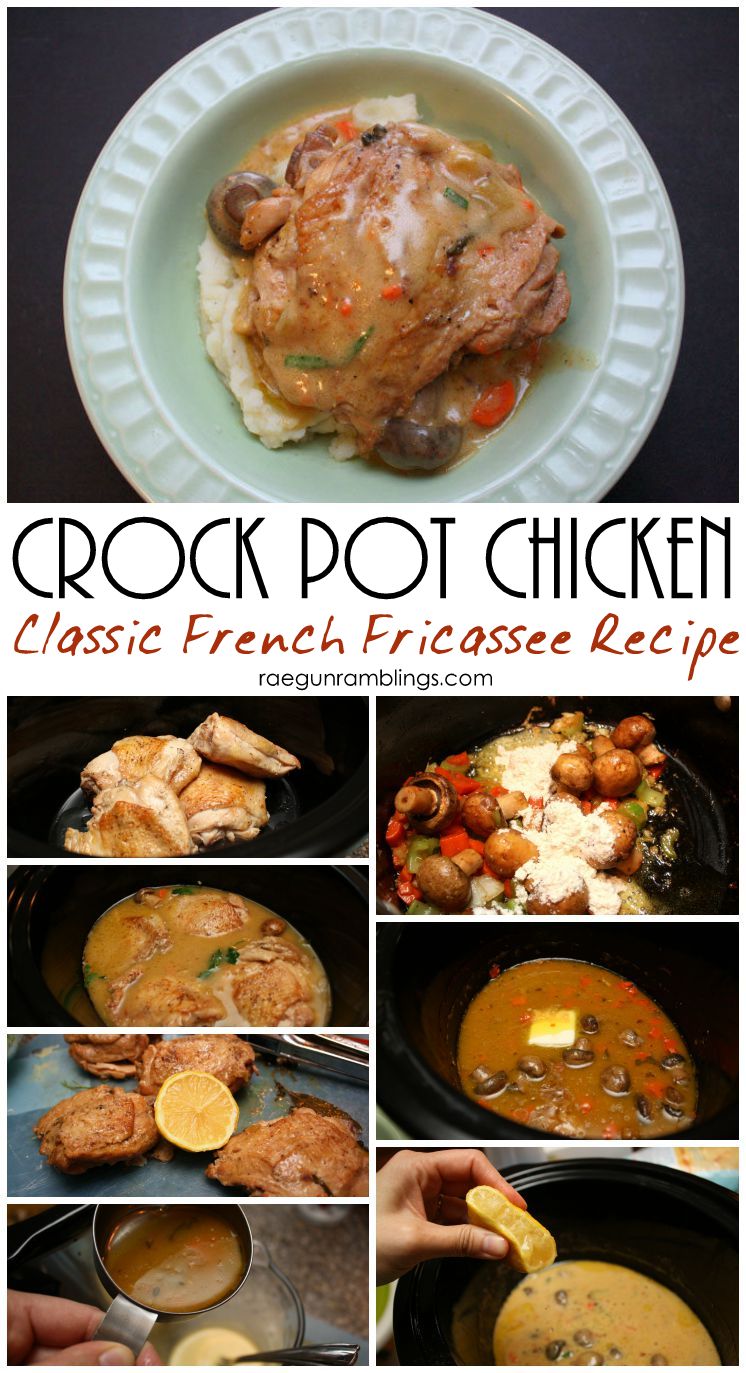 4 Chicken Thighs
2TBS Butter
2 Carrots
2 Stalks Celery
1/2 Onion
8 oz mushrooms
2 TBS Flour
1/2 C White Wine
2 C Chicken Broth
1 Bay leaf
2 Sprigs Thyme
2 sprigs parsley
1/4 C Heavy Cream
1 Egg yolk
2 sprigs tarragon (about 3 TBS chopped)
1/2 lemon juiced
1 TBS Butter
Season your chicken thighs with salt and pepper. In a large pot melt 2 TBS butter and brown your chicken skin side down. Place into crock pot skin side up.
In the pot that you browned the chicken add chopped carrots, celery, and onion. Cook a few minutes and then add in mushroom and flour. Stir together to cook the flour a minute or two.
Stir in the wine and allow to thicken in the mixture. Then stir in the chicken stock, thyme and parsley stirring and scrapping up any brown bits. If you don't cook with wine you can just use extra stock.
Pour over the chicken in the crock pot. And cook on low for 6-8 hours.
About 20-40 minutes before serving time. Mix 1/4 C cream with 1 egg yolk.
Add 1/2 C of liquid from the crock pot to that mixture to temper.
Remove chicken from the crock pot.
Add 1 TBS butter to the crock pot, stir in egg cream mixture, and squeeze in the juice of half a lemon.
Add in chopped tarragon and chicken. Allow to cook covered for another 15-30 minutes before serving.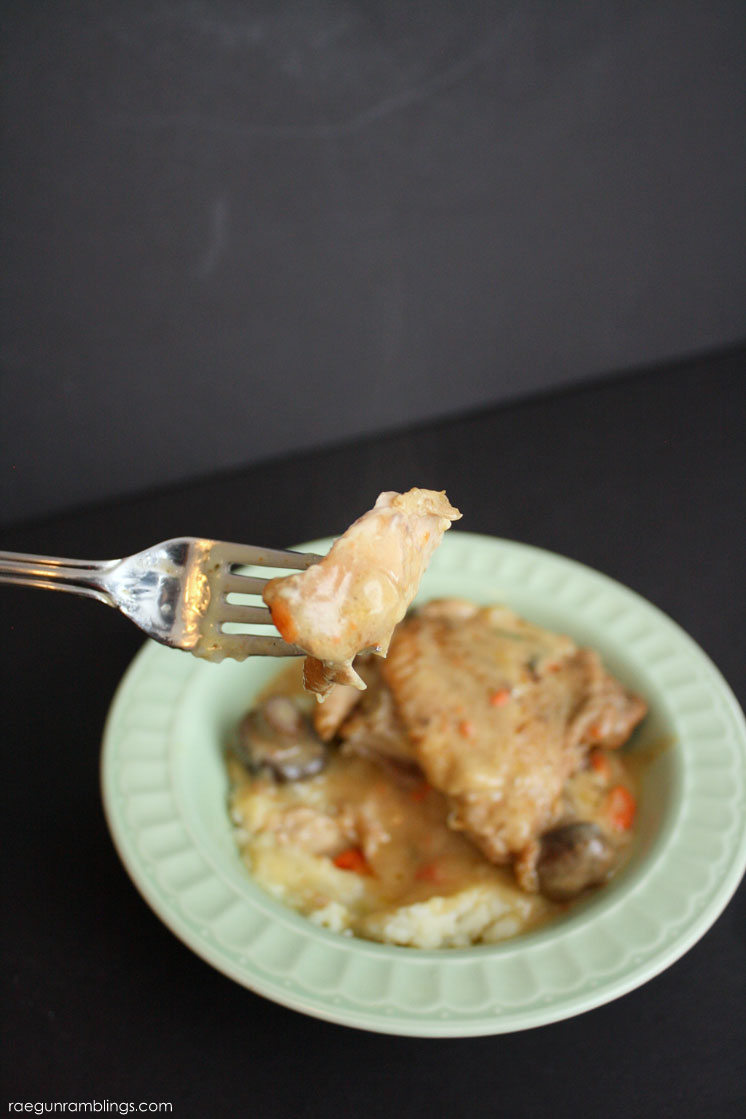 I like to serve this over mashed potatoes. It's so creamy and rich your mouth will thank you.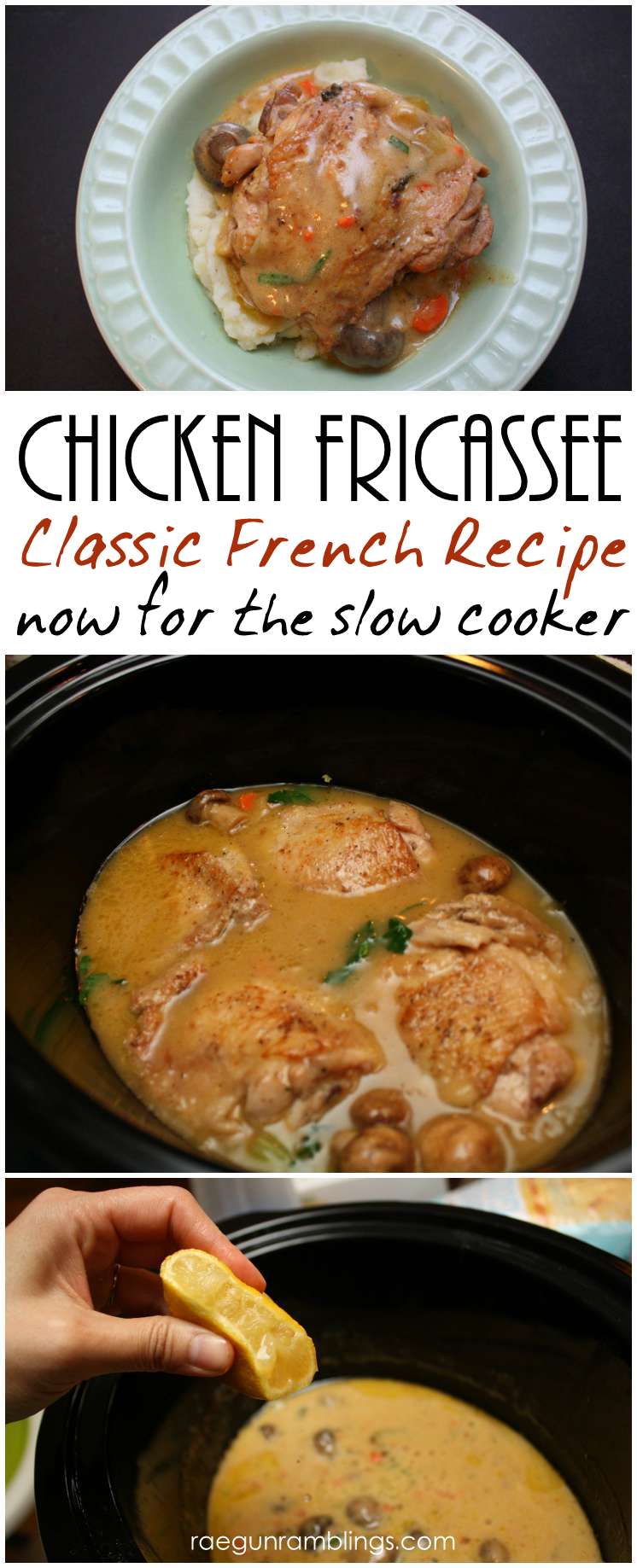 Last time I made this my MIL was over and couldn't stop talking about how yummy the whole house smelled. And let me tell you it tasted even yummier!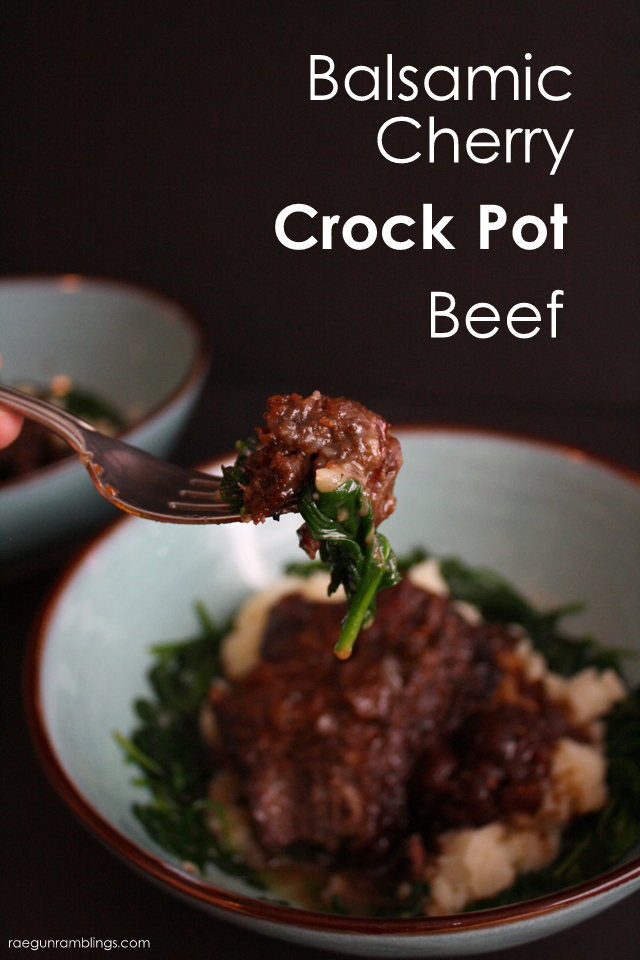 Want more great crock pot ideas? Here are a few of my favorites but see even more here. Balsamic Cherry Beef Recipe above.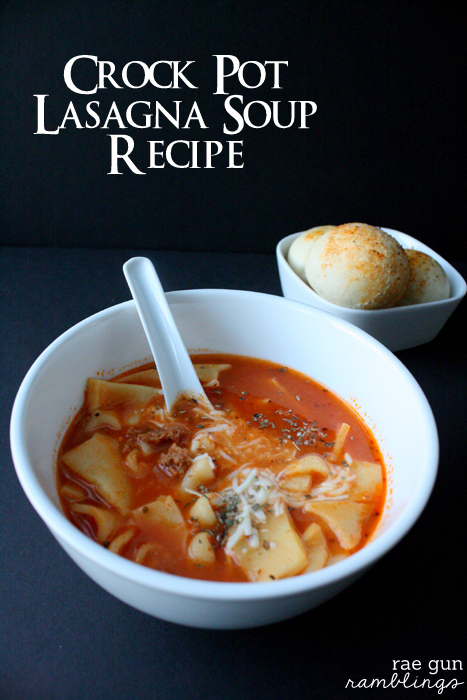 Super easy Crock Pot Lasagna Recipe we had this the other night and I was reminded all over again how yummy it was!
Let's connect! You can also find me hanging out here.