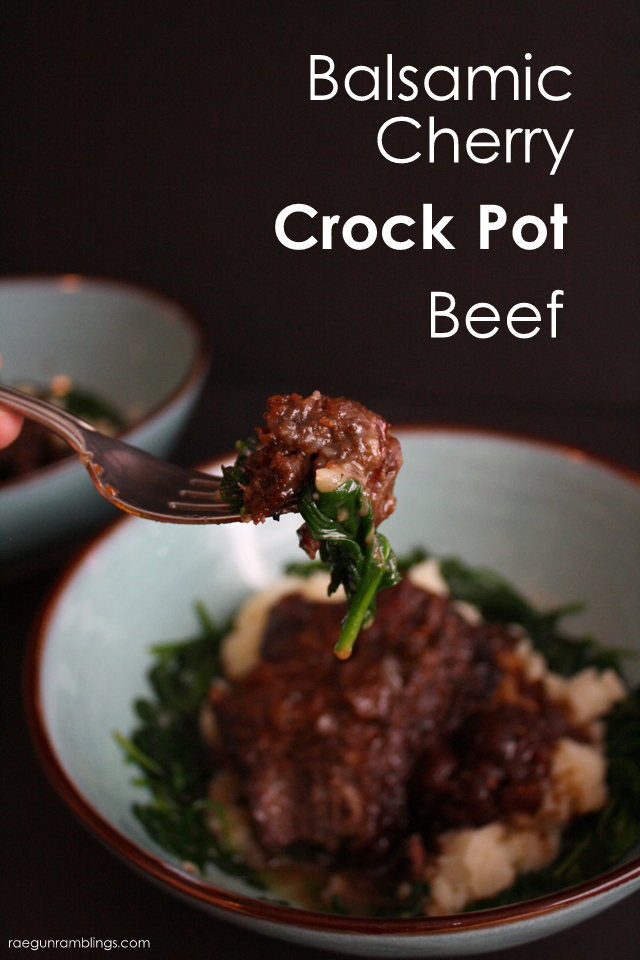 I'm on a crock pot kick and this this balsamic cherry beef roast recipe might be one of my favorites yet! I've been trying to use my crock pot a few times a week to help us cut down on eating out and it's been great. This recipe I'm sharing today has some prep but it comes out tasting like an expensive dish from your favorite restaurant!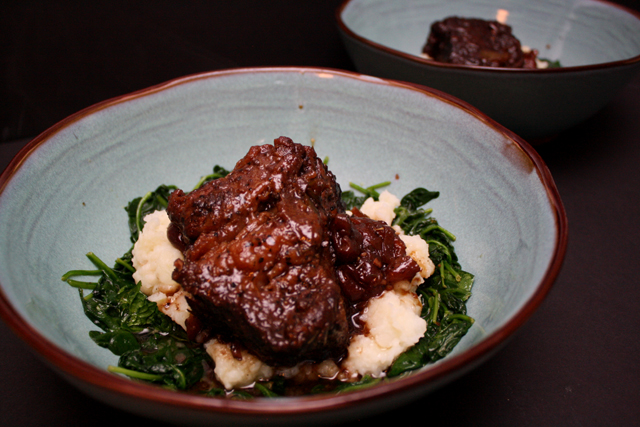 I had some frozen cherries that I used but I bet it would work just as good with canned or fresh cherries. The recipe is written to make 2 large servings since we're really bad at eating leftovers but you can just increase the recipe if you have more people to feed.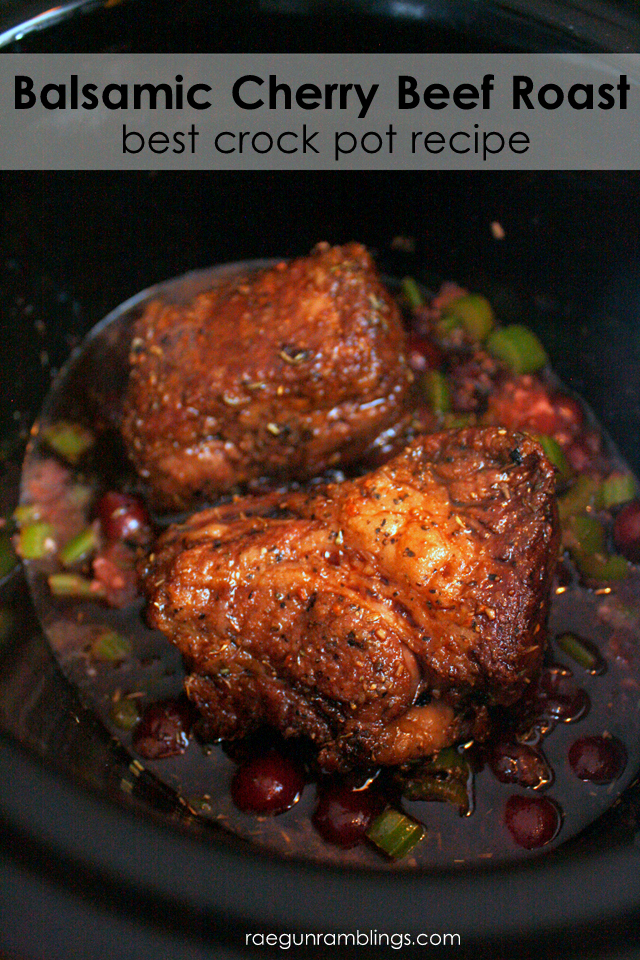 Ingredients
.75 lbs Beef Chuck Roast
1-2 stalk celery sliced
1/2 onion chopped
1 tsp garlic chopped
1 1/2 C cherries pitted
2-3 TBS oil divided (any kind of oil you want for sauteing)
1/2 C balsamic vinegar
1/2 C red wine
1/4 C brown sugar
1 C beef broth
1/2 tsp Italian seasoning
1 tsp steak seasoning
1 TBS flour
salt and pepper to taste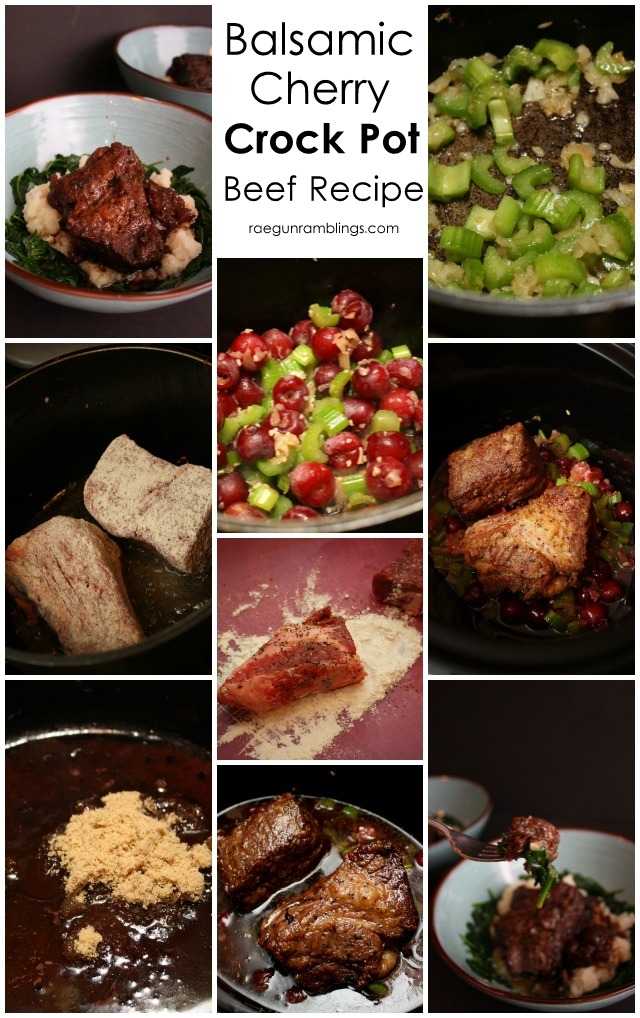 Directions
Cut beef into two portions for individual servings. Set aside
Heat 1 TBS oil in pan. Saute onion and celery until onion is transparent.
Add in garlic and cherries. Cook for an addition few minutes. Transfer to crock pot.
Season beef with steak seasoning. Season the flour with salt and pepper. Dredge each piece of beef in flour.
Heat 1 TBS oil in pan and brown beef on all sides. Transfer to crock pot.
Add red wine to pan, reduce and deglaze.
Add brown sugar, balsamic vinegar, beef broth and Italian seasoning to the pan cook for a few minutes.
Pour over beef and cherry/veggie combo in the crock pot.
Cook on high for 5 hours or low for 8 hours.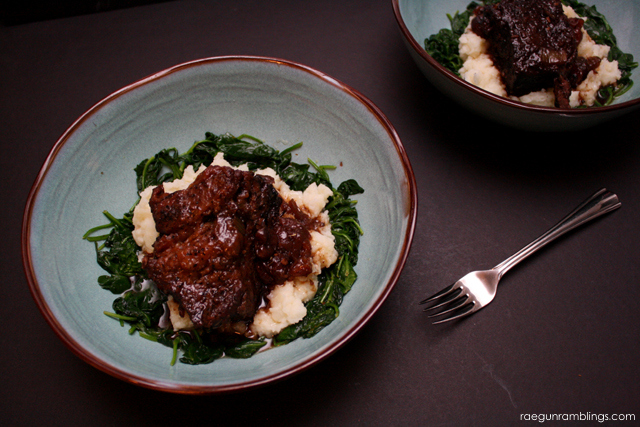 My favorite way to serve this is with some yummy and quick wilted spinach and mashed potatoes. I make sure to server it with the cooked down cherries and veggies and spoon some of the cooking juices over the meat when you serve it.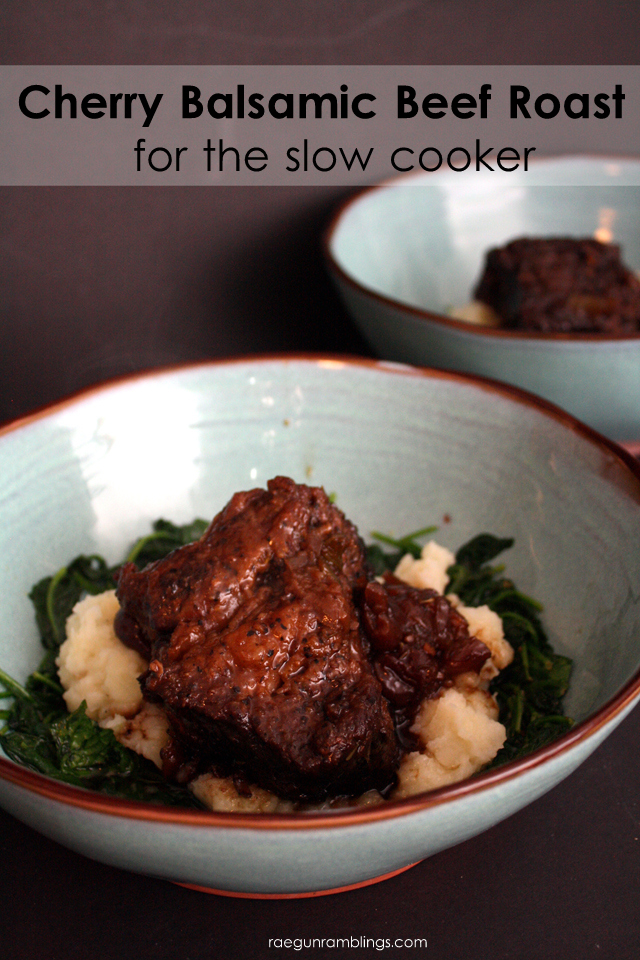 I'm sharing this as a part of the monthly Foodie Extravaganza!
If this is your first time joining us, the Foodie Extravaganza is a monthly party hosted by bloggers who love food! Each month we incorporate one main ingredient into recipes to share with you and this month that ingredient is a Valentine's Day classic…cherries!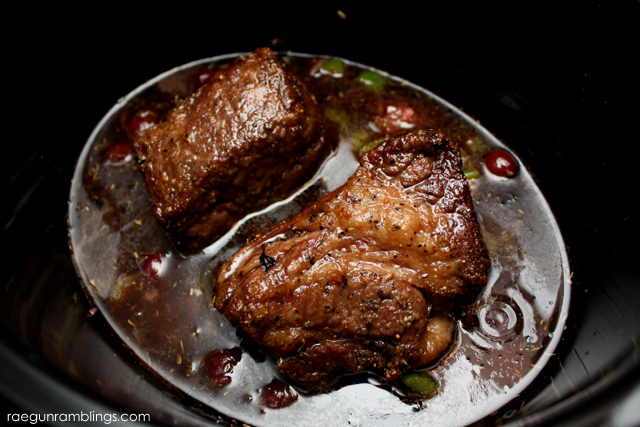 Which means there are 17 delicious & unique cherry recipes waiting for you at the end of this post. Yay!  Be sure to check out the rest of these fantastic cherry recipes!

Let's connect! You can also find me hanging out here.