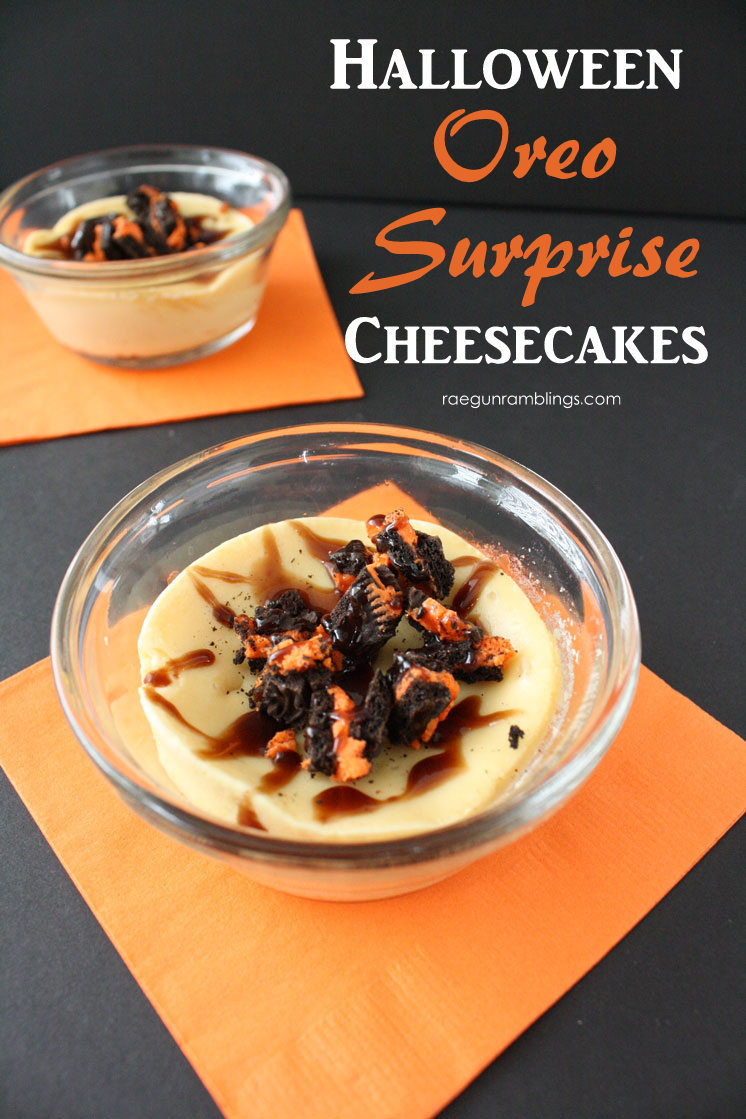 I adore Halloween and what's better than Oreo Cheesecakes. This mini oreo cheesecake is super yummy and a faster version of my knock off cheesecake factory recipe.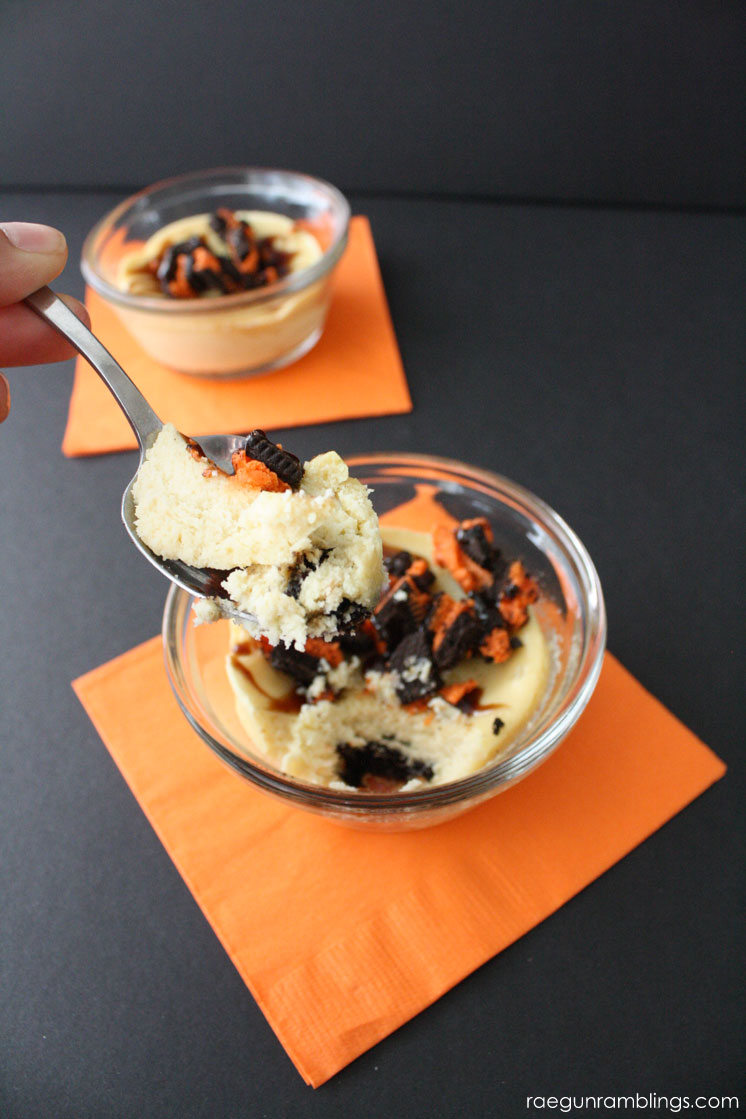 Now a days there are LOADS of types of oreos year around but when I was little I only really remember the Halloween ones with their bright orange frosting so for me they will always hold a special place in my heart. These cheesecakes are special since each one has both a full cookie in it as well as the crumble on top.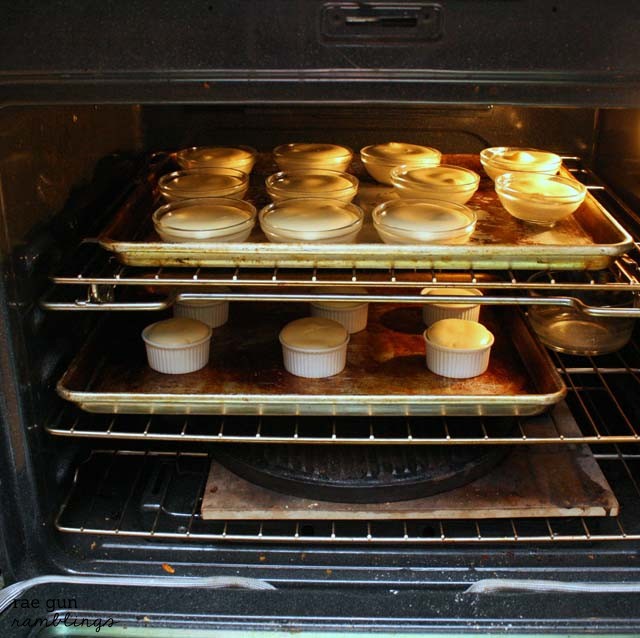 Recipe
1 block cream cheese (room temperature)
1 egg (room temperature)
1/3 can sweetened condensed milk
1/3 C mini chocolate chips
1/4 C sugar
1 TBS lemon juice
1 TBS vanilla extract
Halloween Oreo Cookies
Chocolate Topping
Mix cream cheese, sweetened condensed milk, sugar, lemon juice, and vanilla until smooth and creamy.
Add egg and mix on low until fully incorporated but no more (you don't want to over mix it).
Place one oreo cookie in each glass bowl or ramekin then pour the cheesecake mixture over filling the container about 2/3 of the way full.
Bake at 285 for 20-30 minutes with steam. To bake with steam put a ovenproof dish with water in the oven while it's preheating and leave in there while you bake. The cheesecake is done when the outside is set and the center is still wiggly.
Turn off the oven and leave the cheesecake in the oven with the door closed and allow to cool.
Refrigerate for at few hours.
Right before serving top with chopped oreos and a drizzle of chocolate topping.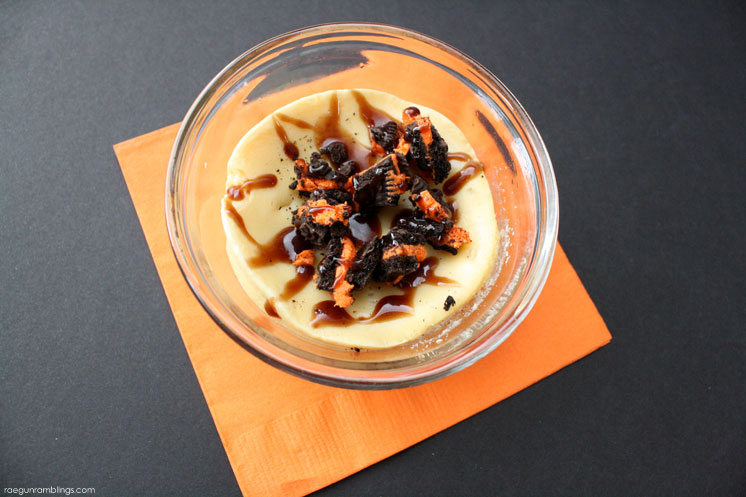 I hope you try them they are super good! And if you want other Halloween fun here are a few of my favorite Halloween related posts.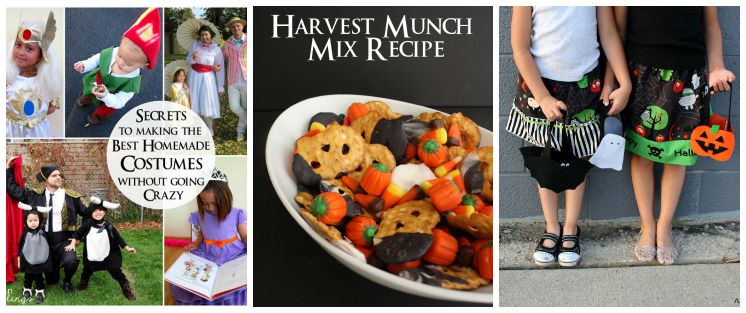 Best Costume Making Tips | Harvest Munch Mix Recipe | No Sew Halloween Treat Bags
I first shared this recipe over at See Vanessa Craft on September 14, 2015
Let's connect! You can also find me hanging out here.