You guys this spinach artichoke dip recipe is pretty much party food/appetizer perfection. Plus it's SO easy to make!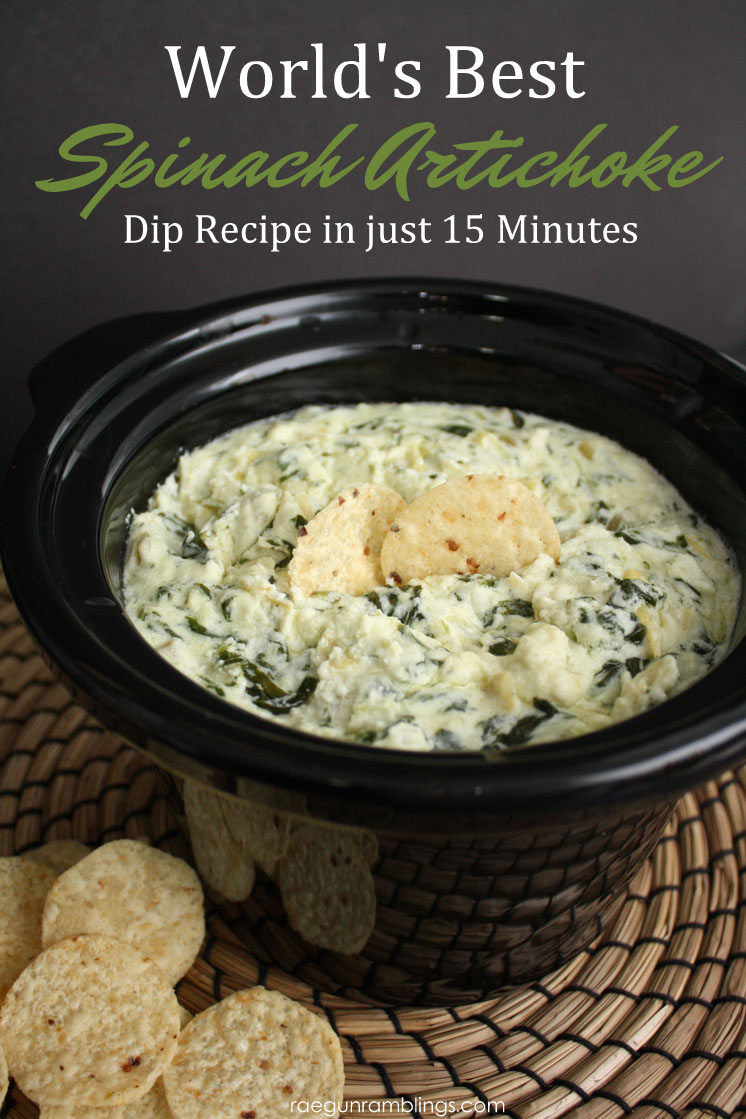 Chips and dip may very well be my favorite food. Seriously I love a good dip with a crunchy vehicle but I'm kinda picky. Not all dips (or chips for that matter) are created equally. But let me tell you this one right here is SO good and it can be made in the crock pot if you want.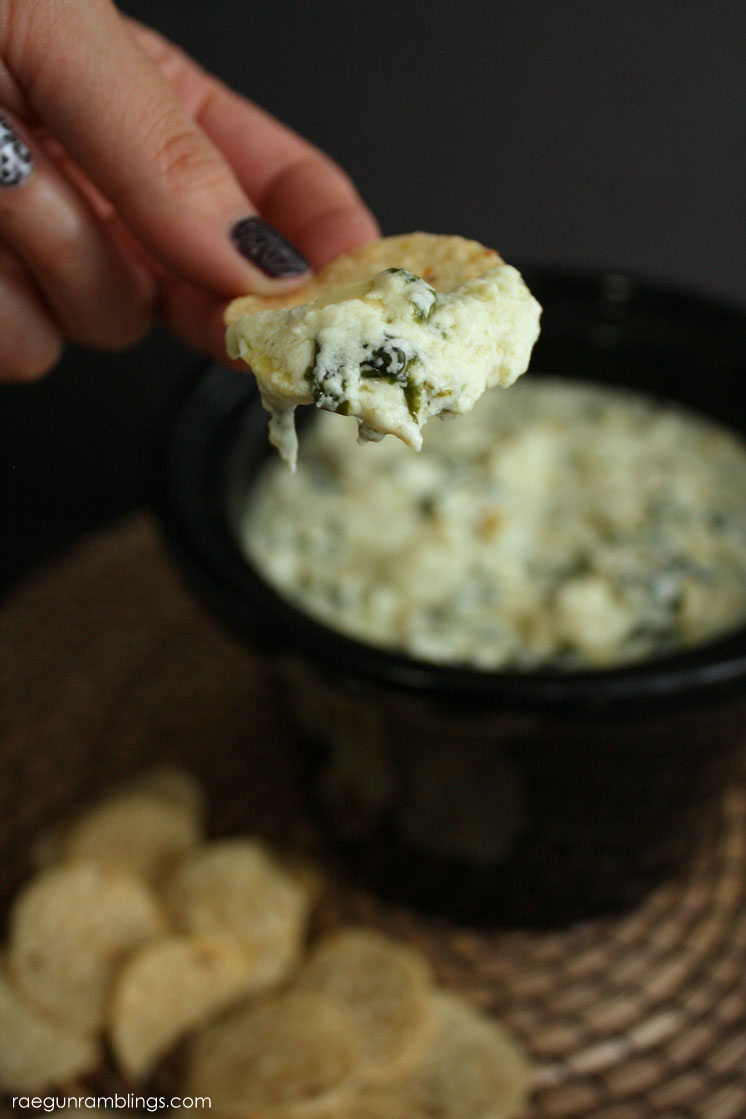 Ingredients
8 oz light cream cheese (full fat is fine but I used light)
16 oz light sour cream (same you can use full fat if you want)
1 stick (1/2 C) butter
10 oz frozen chopped spinach, thawed and squeezed to remove excess liquid
14 oz Artichoke Hearts
4oz diced chilies , mild drained (don't worry this doesn't make it spicy AT ALL pinky promise)
1 1/2 C shredded Parmesan cheese
1/4 C grated Romano cheese
1 TBS chopped garlic
A quick word about the ingredients. This does not have a spicy flavor or kick to it. But the chilies do add a little something to the overall flavor. I would serve this to the most spice sensitive people without worrying. 20 month old Teddy gobbled this down without a blink. Also you could just use all Parmesan cheese but I do like the depth of flavor you get by using the Romano.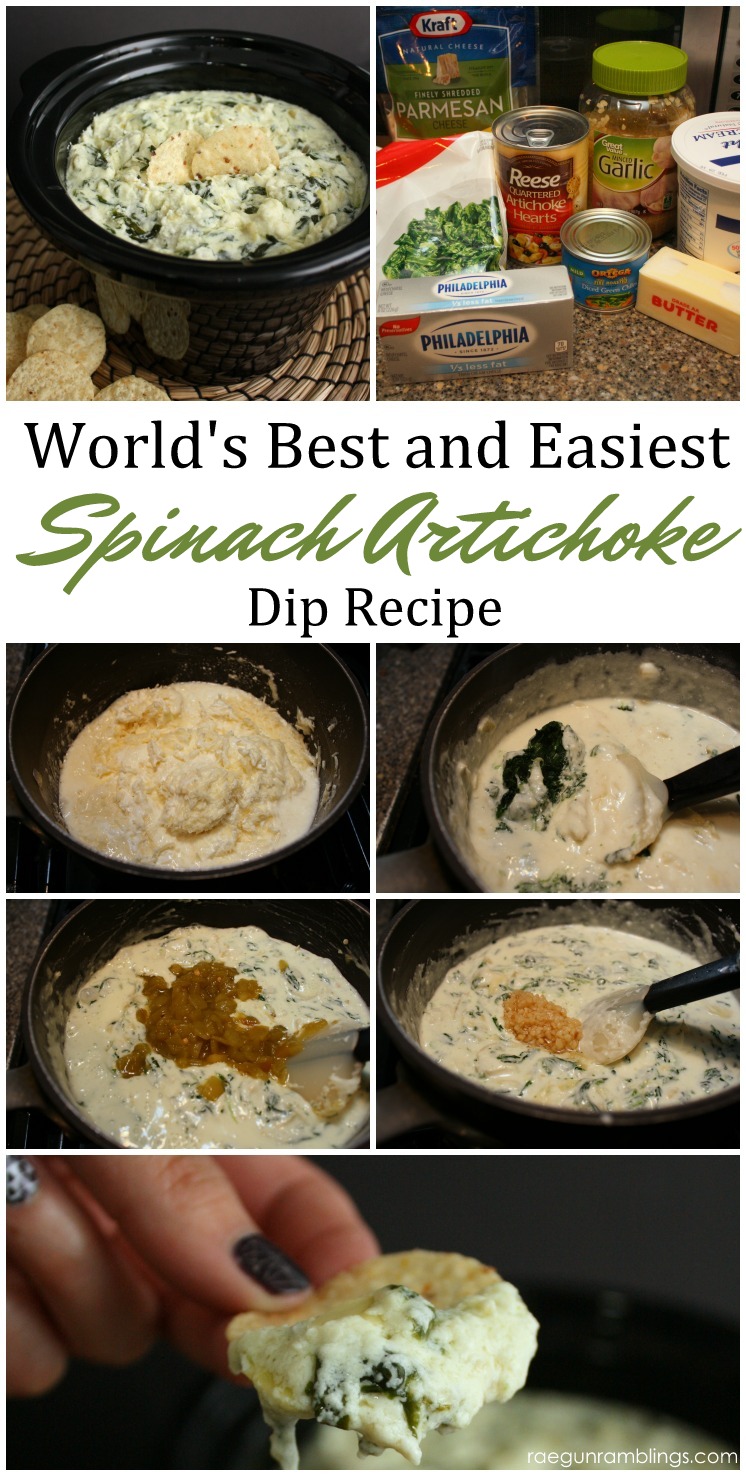 What to Do
Easiest Method
Chop artichokes.
Drain off any excess liquid from spinach and chilies.
Combine everything in crock pot and allow to heat through (about 40 minutes).
Fast Method
Combine the cheeses, butter, and sour cream in a pot over medium heat until melted and combined.
While the cheese is melting drain and chop the artichokes and drain any excess liquid off of the spinach.
Stir the spinach, artichokes, chilies, and garlic into the cheese.
Serve warm. This makes enough to fill a 2 quart crock pot.
If you are not in a hurry you could easily make this in a crock pot and save one dish to clean. Just put it on high until the cheese is all melted through and then stir and turn to low or warm.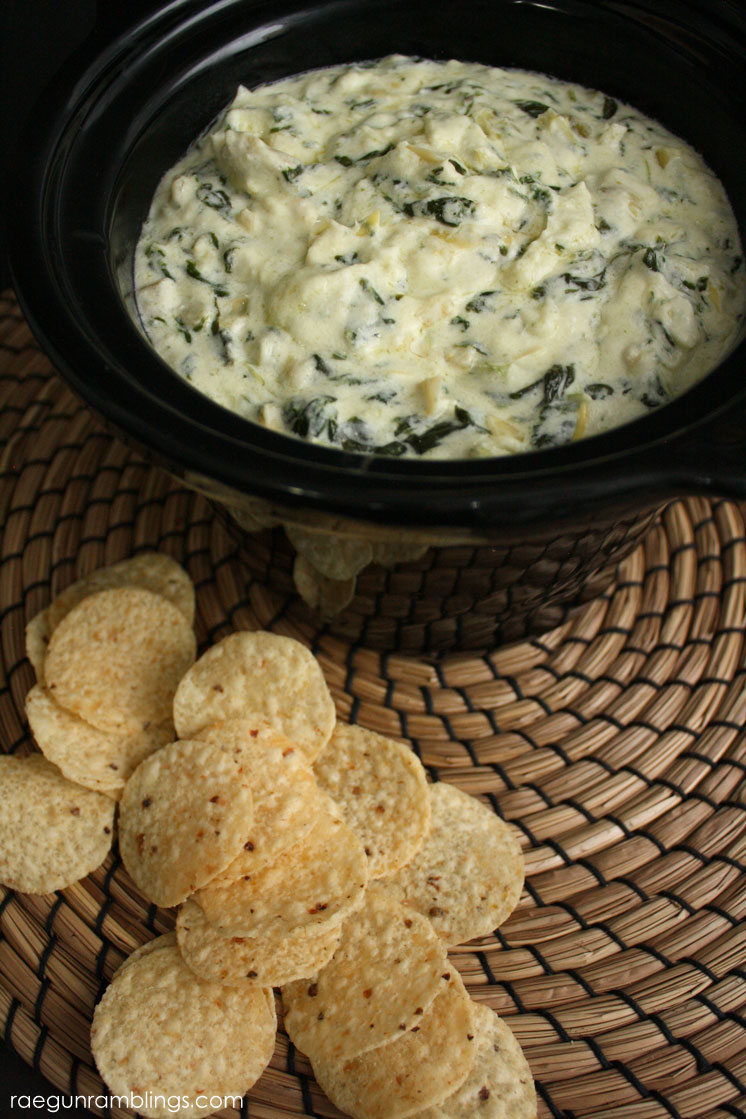 I took this to my husband's work Christmas party this week and it was devoured fast.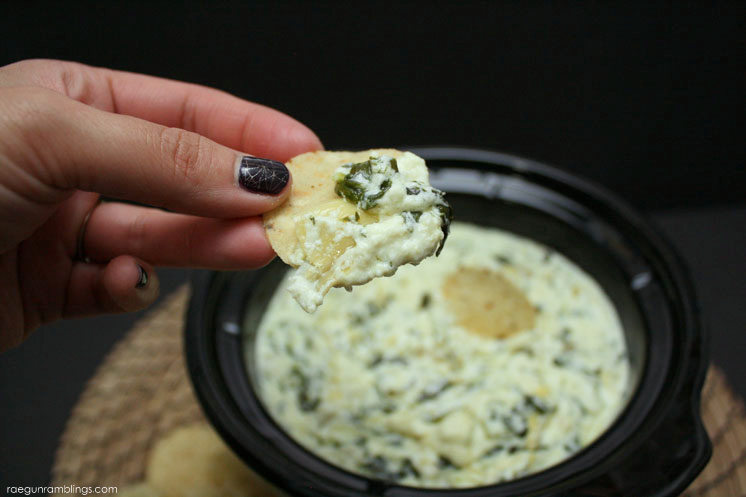 We had to leave early to get Teddy down and there was about one big scoop left and I couldn't help but just take it with instead of leave it haha. I just finished it off as a blog writing snack and seriously reheated in the microwave it was just as good.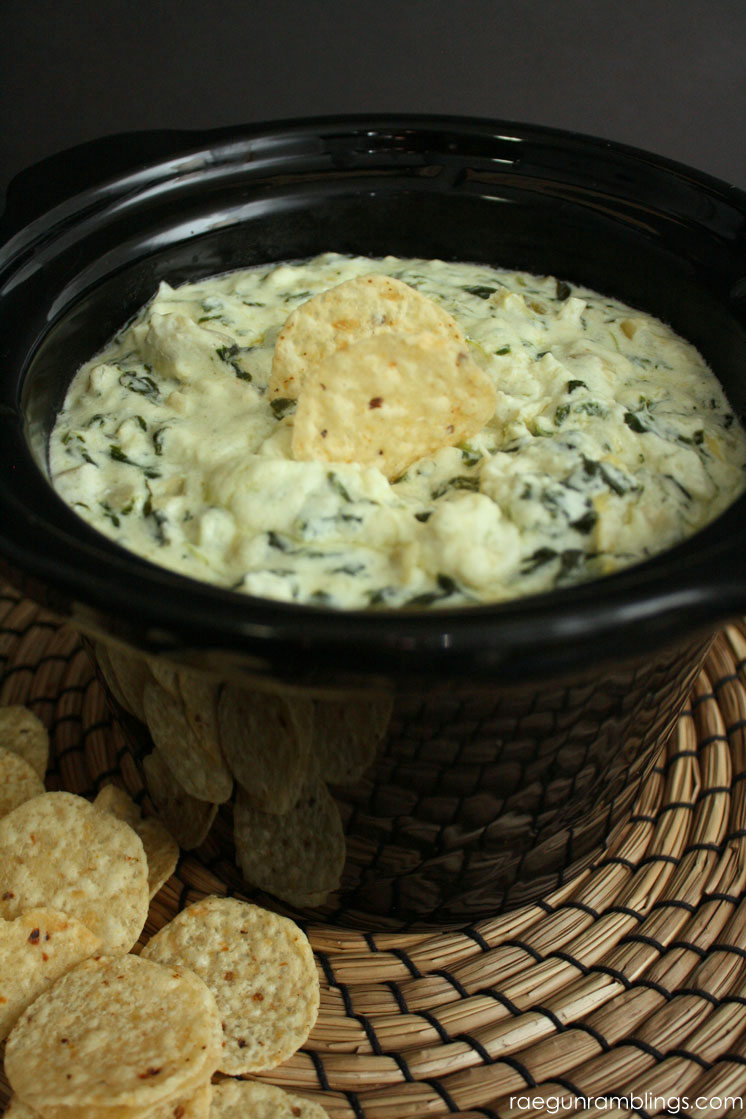 I think I'm in trouble with this spinach artichoke dip recipe it's just too easy to make and so so good. We might have to pull it back out for New Years Eve if I can resist not making it again for Christmas ha!

Let's connect! You can also find me hanging out here.