Have you ever had cracker cookies? They are a sweet treat that starts with regular old saltine crackers as a base and they are super addicting.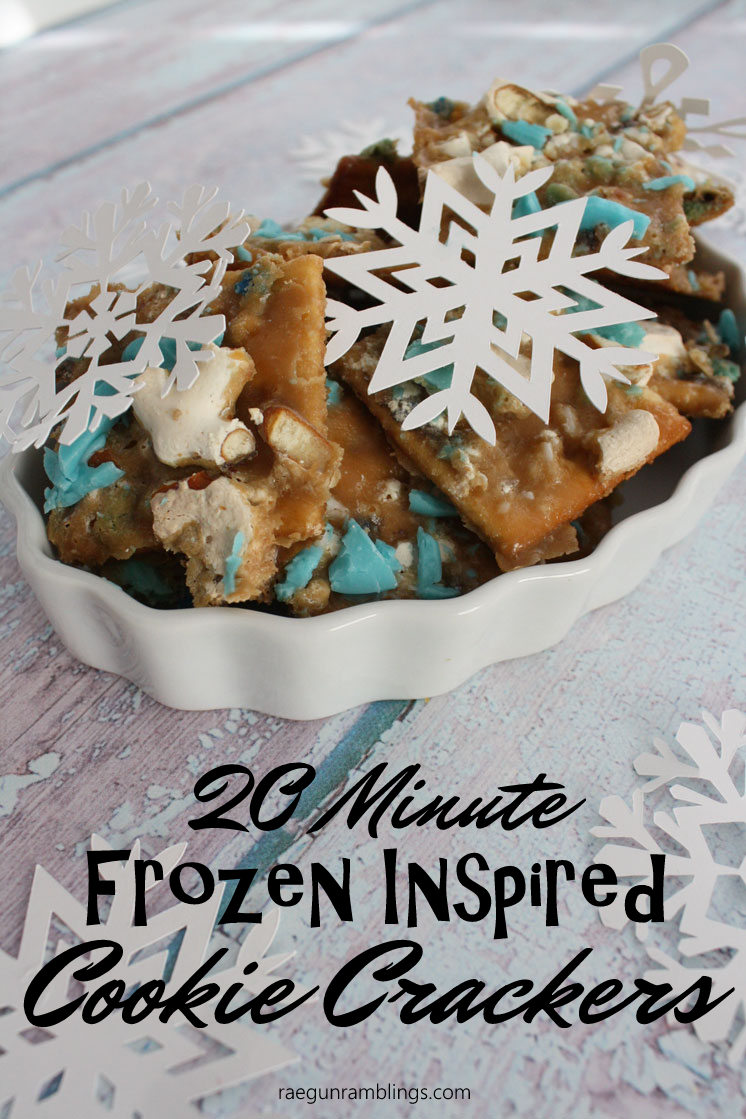 My little guy has been begging for these all week both saying and signing cookie cracker. It's been a great way to get him to do whatever he's supposed to ha! I made this batch with some Frozen inspiration, well because Frozen! Make sure you scroll all the way down since after the Cracker Cookie Recipe I'm sharing a bunch of other fun Frozen ideas.
My cracker cookie recipe is such a fun and tasty treat that's really easy to customize for any theme or special occasion.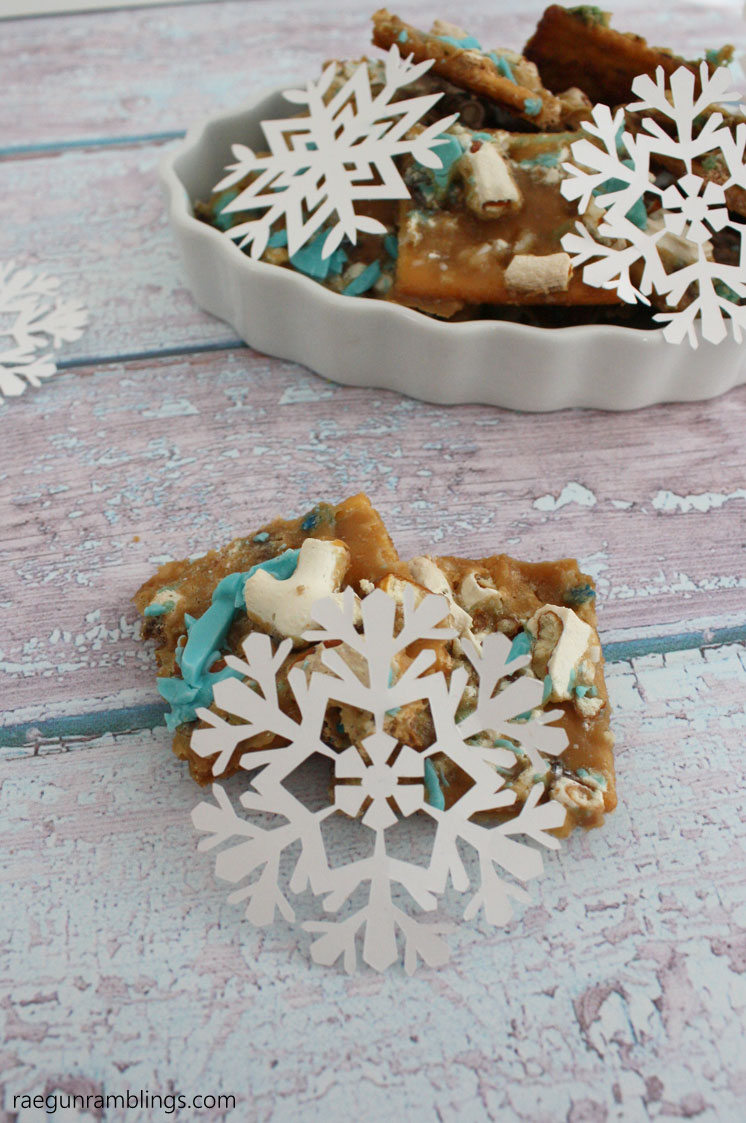 The cookies taste like a rich dessert but actually are diet friendly (if you can get yourself to stop at 1-2). But really these are so good everyone I feed them too has been hooked.

Cracker Cookie Recipe
Ingredients
40-52 saltine crackers (depending on your pan size. I used this type of pan and it took 52 crackers)
3/4 C butter
3/5 C brown sugar
1 tsp vanilla
1/2 C candy melts, chopped
1 C yogurt covered pretzels (about a cup BEFORE you chop them)
Sprinkles (optional)
Directions
Preheat oven to 325 F
Arrange your crackers on a cookie sheet. I like to line it with foil paper to make clean up easier.
Over medium heat melt butter and sugar together. Allow to boil for about 4 minutes.
Remove from heat and stir in vanilla.
Pour over crackers and spread evenly with a spatula.
Bake for 10 minutes.
Top with chopped candy melts, pretzels, and sprinkles.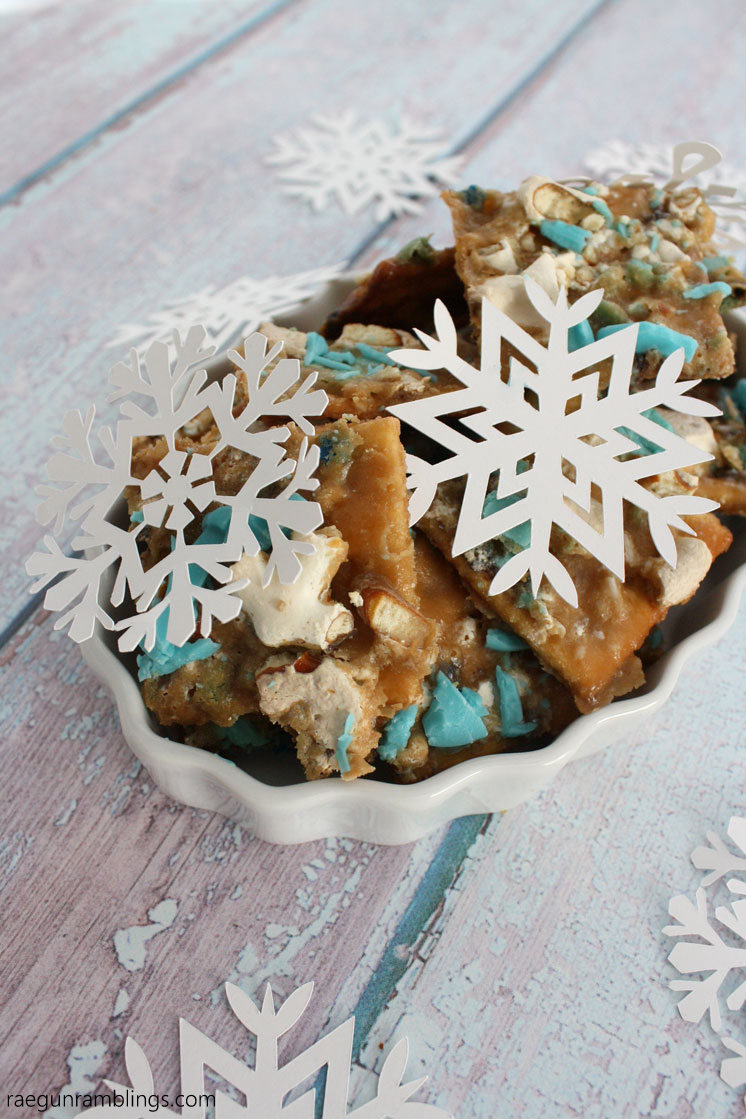 Super easy right? And one of the best things is that we almost always have everything on hand to make a batch of these up and since the recipe is so flexible we can usually make due with whatever we do have in the pantry to create new delicious versions.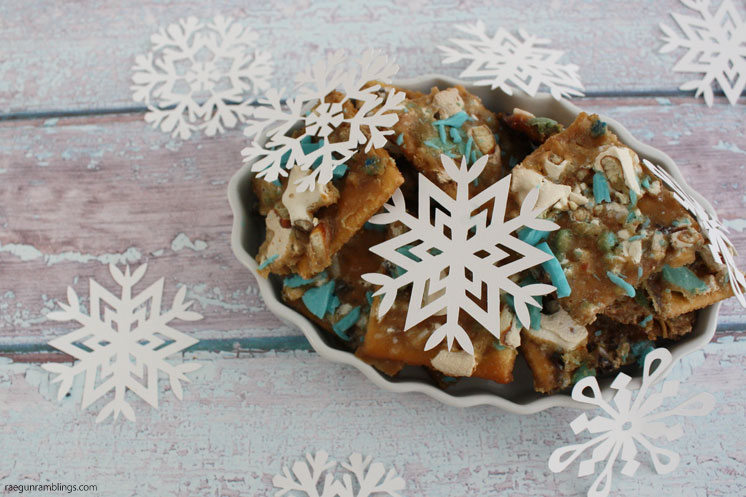 And now for the rest of those yummy Frozen recipes!
FROZEN Fever continues with 6 delicious recipes inspired by Disney's Frozen! They are perfect for any party or movie watching! You've already seen my yummy cookie crisp make sure you check out the other 5 here!
Want more FROZEN?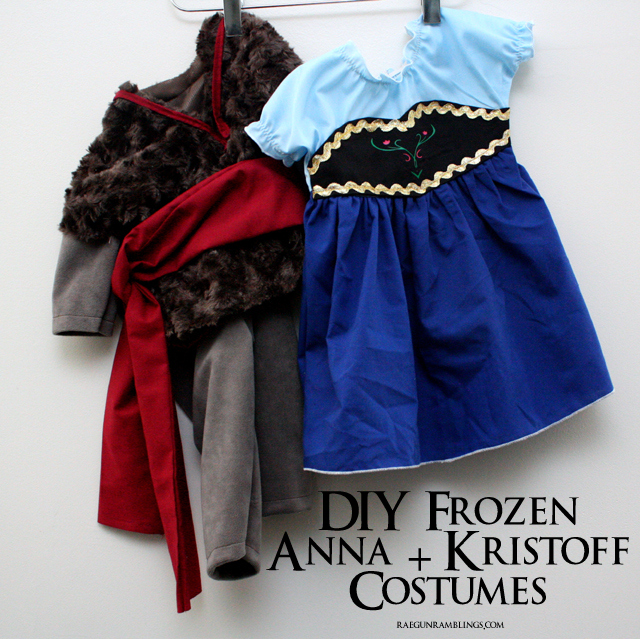 Check out these fun DIY Anna and Kristoff inspired costumes I made. And see how cute and little Teddy was a a baby Kristoff!
 Let's connect! You can also find me hanging out here.