You won't believe how easy it is to make this DIY Phases of the Moon Shirt.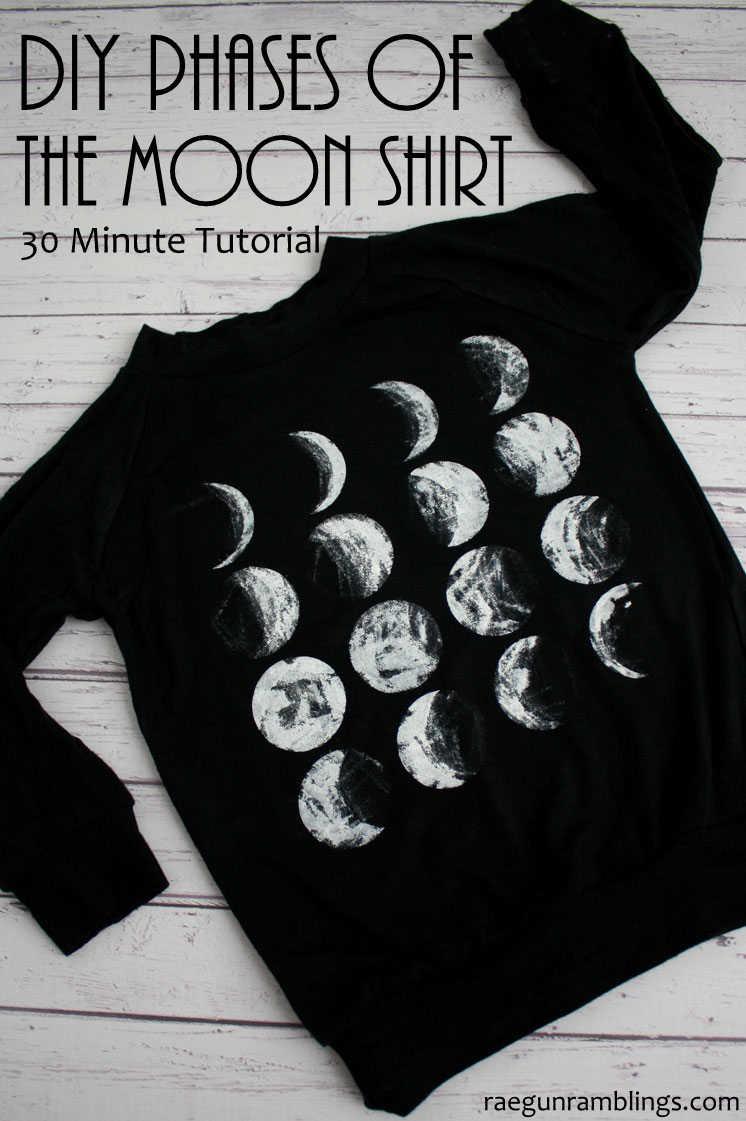 My little boy is moon obsessed. Like every time we go outside he tries to spy the moon and sometimes his little hawk eyes even catch it's faintest outline right in the afternoon. For his birthday I wanted to make him an awesome moon shirt. So as you know if you follow me on Instagram, the night before his party I was up making this shirt.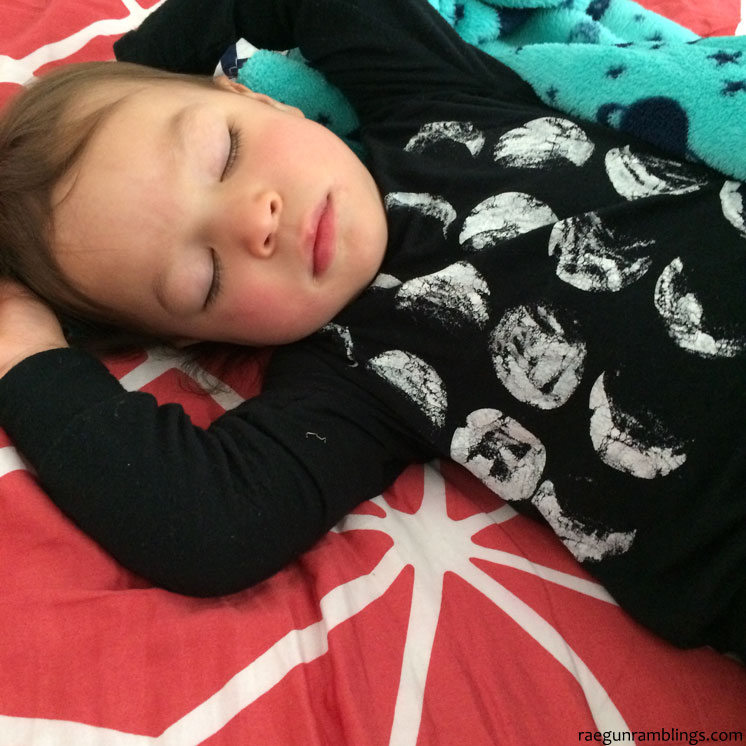 Luckily it's such a fast project I even had time to read a few chapters of my book when I was done. Speaking of books, one of our all time favorite books in our house is Papa, Please Get the Moon for Me by Eric Carle.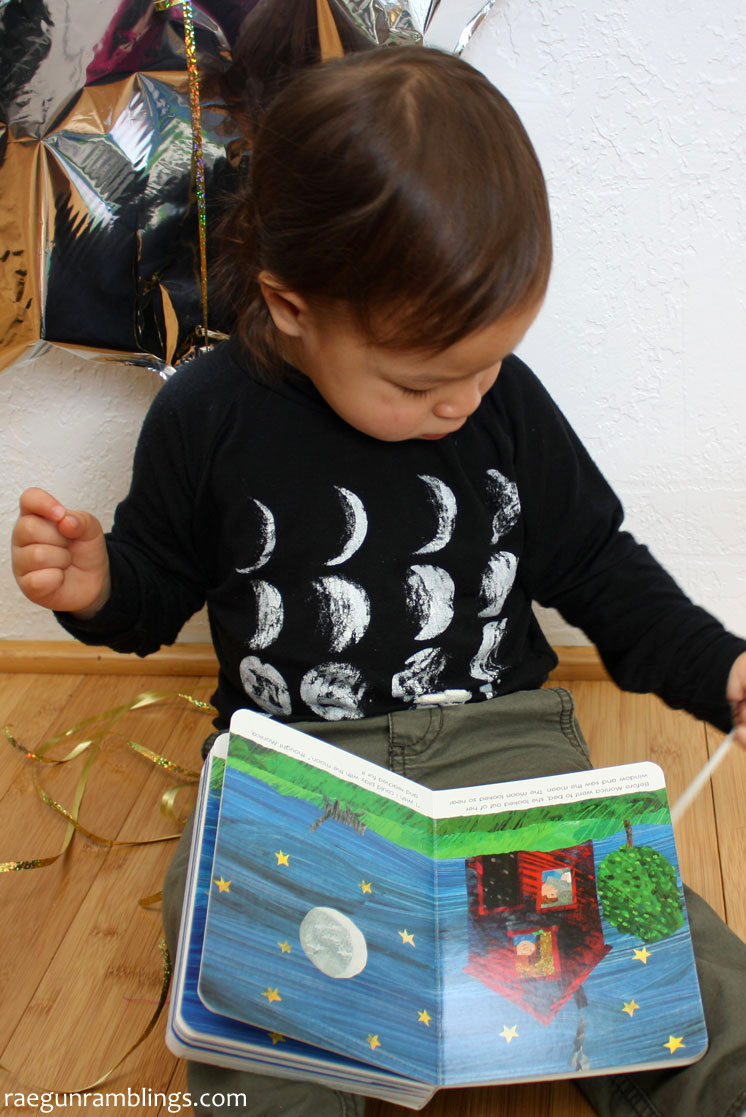 The book is so awesome and it goes through the phases of the moon with the moon getting bigger and smaller. I love that the way my paint turned out on the shirt has kind of an Eric Carle feel to it as opposed to more of a smooth texture like some of the adult version ready to wear versions that I've seen on the internet.
I'm not going to lie. I'm pretty obsessed with this shirt. I think it turned out so stinking cute that I'm pretty sure I'm going to make myself one!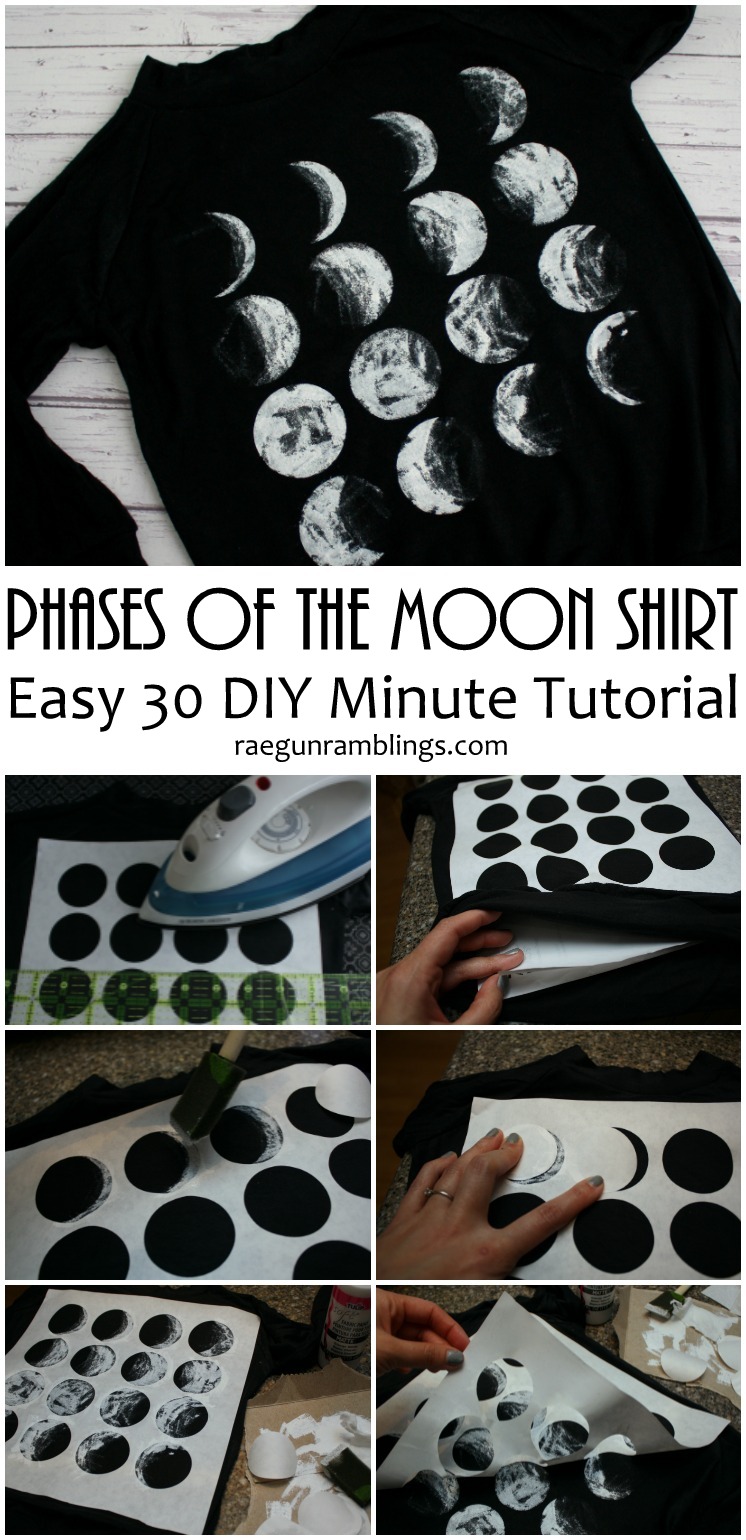 How to Make a Phases of the Moon Shirt
What You Need
What to Do
First make your template. I used my Cricut Explore and the basic circle design was free so I just laid out a bunch of circles in the position that I wanted. You might not know this but in Design Studio (the Cricut program) you can highlight everything and select align and it will space things evenly for you. Even if you don't have a Cricut you can do this manually by measuring and tracing circles and then cutting it with an exacto knife. But I adore my cutting machine and use it all the time and it does make this step way way faster. Cut your template out of Freezer Paper. If you've never done this before check out my Freezer Paper Stenciling tutorial. It has a lot of pictures and the directions are a little more flushed out.
Now you should have a piece of freezer paper with circles evenly spaced out.
With the SHINY side DOWN (touching your shirt) iron your template into place. Use a pressing motion (lift the iron and place it down and repeat) as opposed to a rubbing running motion with the iron. This way you won't risk accidentally catching the edge of the iron in one of the circles.
Insert another piece of freezer paper inside your shirt with the shinny side up. This is to prevent paint from seeping through to the back of your shirt.
Once your template is secure, pour out some white fabric paint onto a paper plate (or something else disposable).
Tap a SMALL amount of paint onto your brush and practice pressing the paint down. When you feel confident make sure you have my picture pulled up as a guide and press the paint onto the shirt. Again I find a pressing motion works better and is less likely to snag the template or get paint under the template.
Once your last moon is painted allow it to dry for 10 minutes and then VERY CAREFULLY peel off the freezer paper. The paint will still be wet so make sure not to touch the painted portions of the freezer paper to the shirt. I like to hold the shirt down with one hand and pull with the other. If you are nervous you might want to have a friend hold the shirt while you pull.
Leave the inner freezer paper and the shirt to dry for at least 12 hours before handling.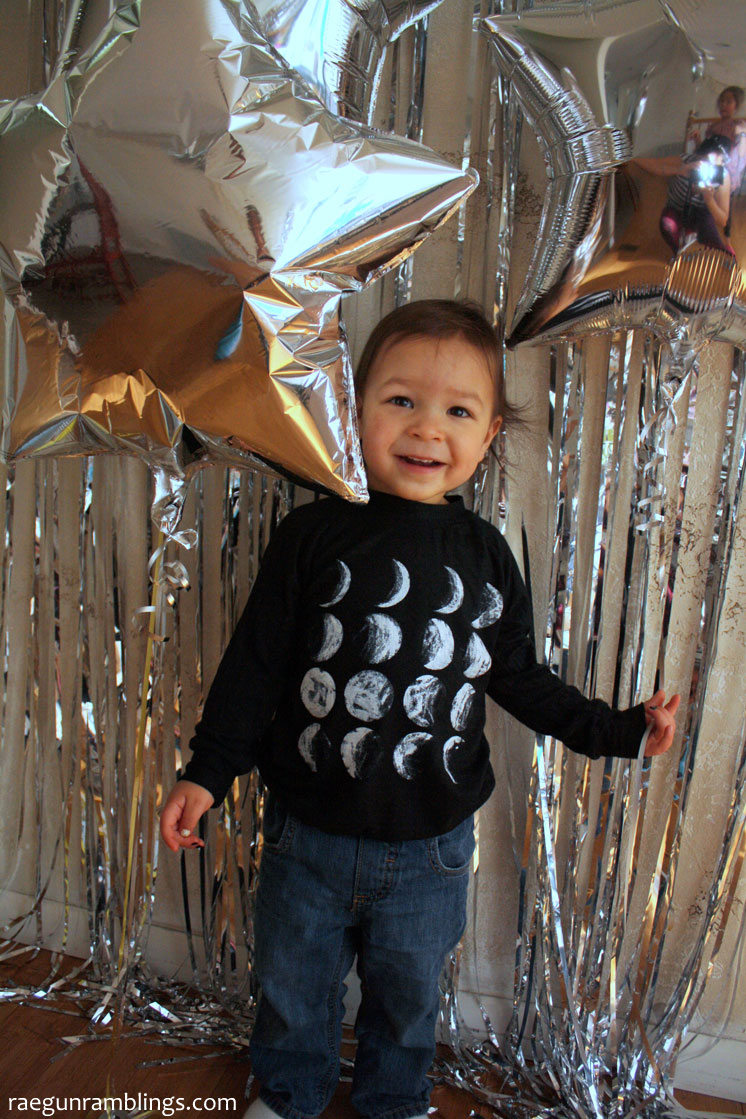 When I showed the birthday boy his new shirt he was all smiles. He has worn it to death already. I made the black shirt from Peek-a-boo Pattern Shop's Happy Feet pattern but I should have used a better fabric since it's already balling up. No worries since this came together so fast I will have to make him a short sleeve one and maybe a tank for me!

Your may also like: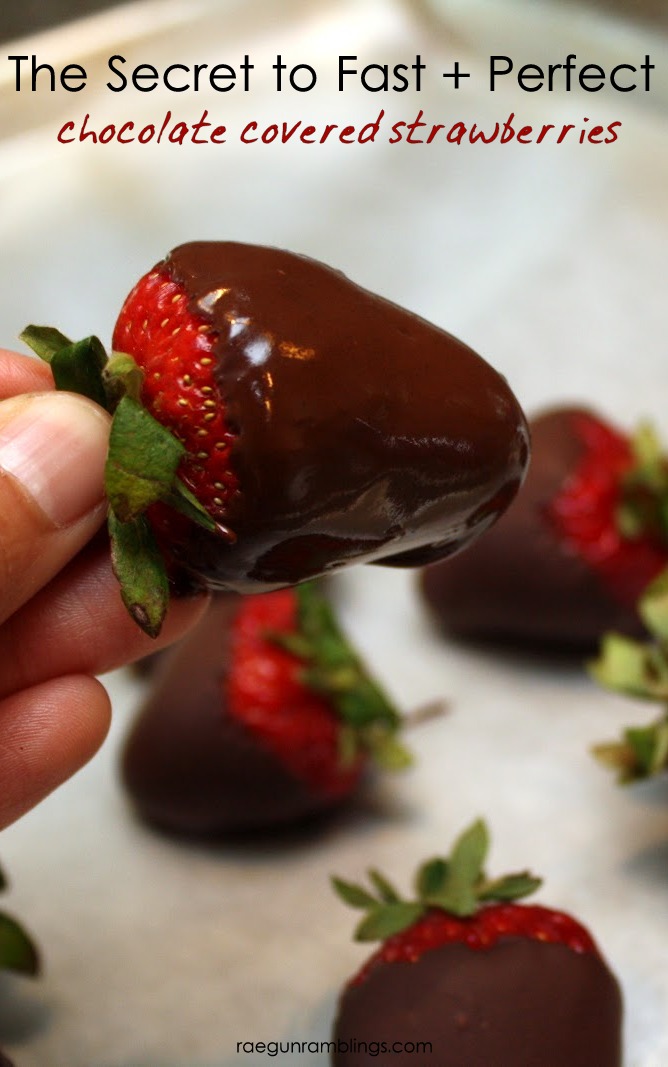 Best Tip for Perfect Chocolate Covered Strawberries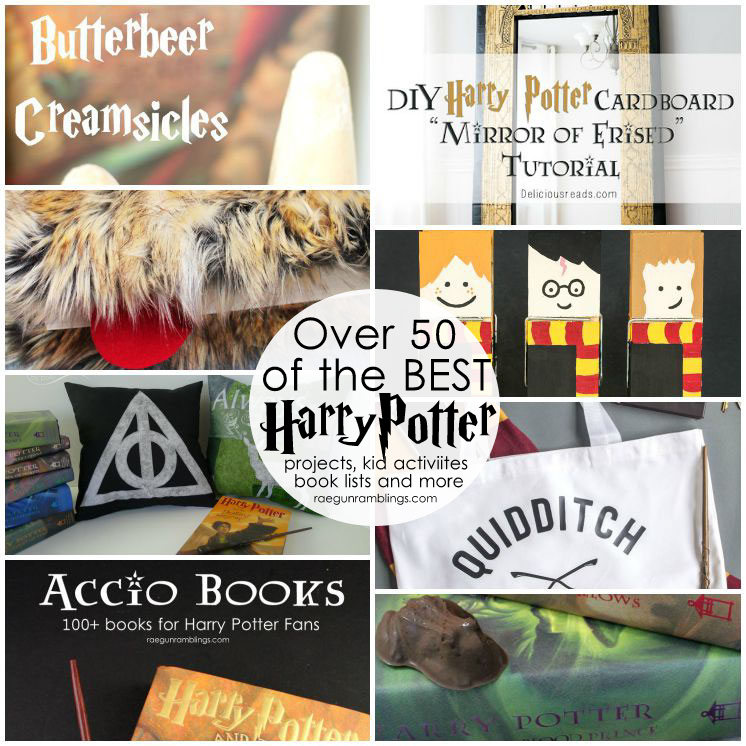 50 AWESOME Harry Potter Tutorials and Party Ideas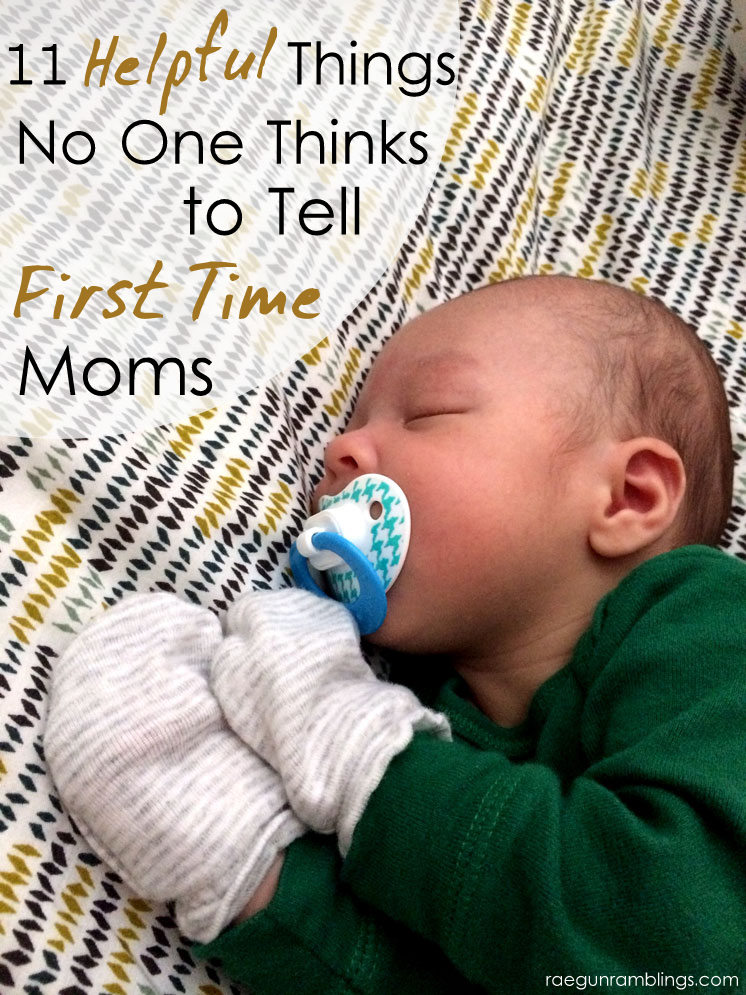 Great tips and tricks people always forget to tell you before your first baby
Let's connect! You can also find me hanging out here.