These marble painted ornaments are so easy to make and if you add they are easy to personalize with a quote, date, or any other memory.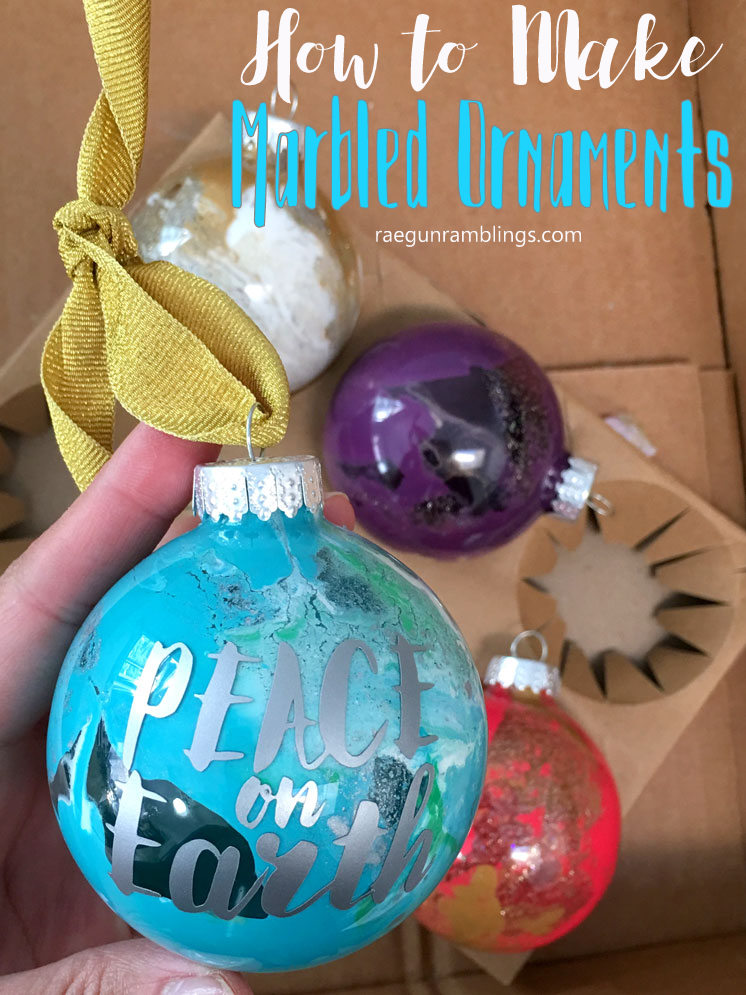 These Marble ornaments can be done with either glass or plastic ball ornaments. If you look at the pictures and video the white and gold ornament is made with plastic and the others are with glass.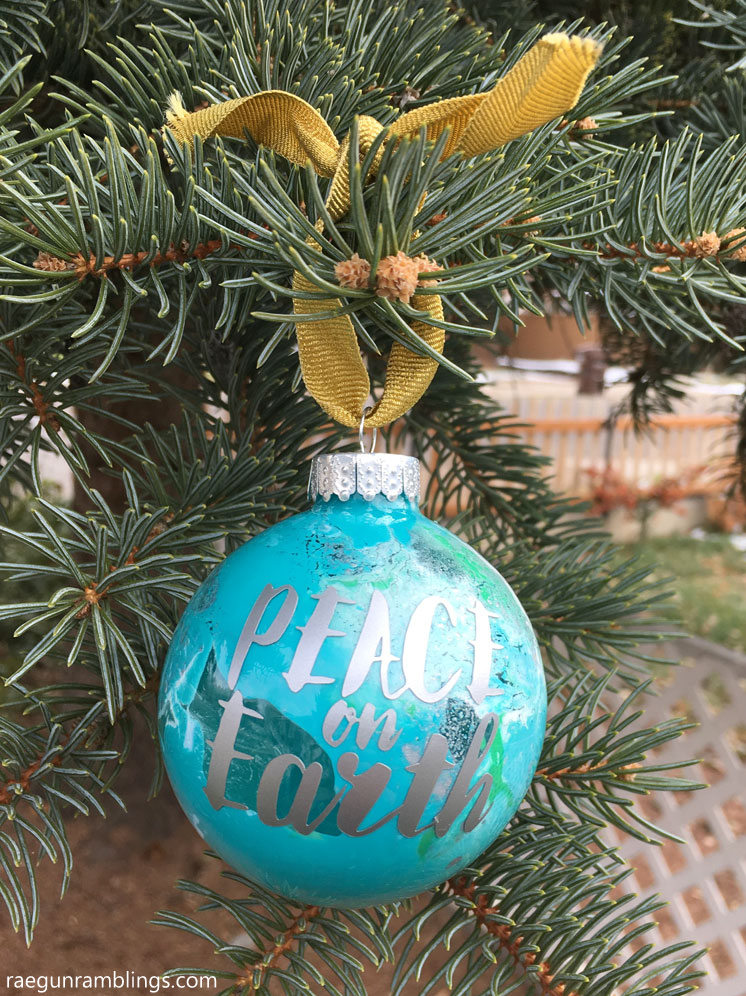 That makes it a really easy project to do with kids. Depending on your control freak/clean freak level some of the older kids might even be able to do the project completely on their own.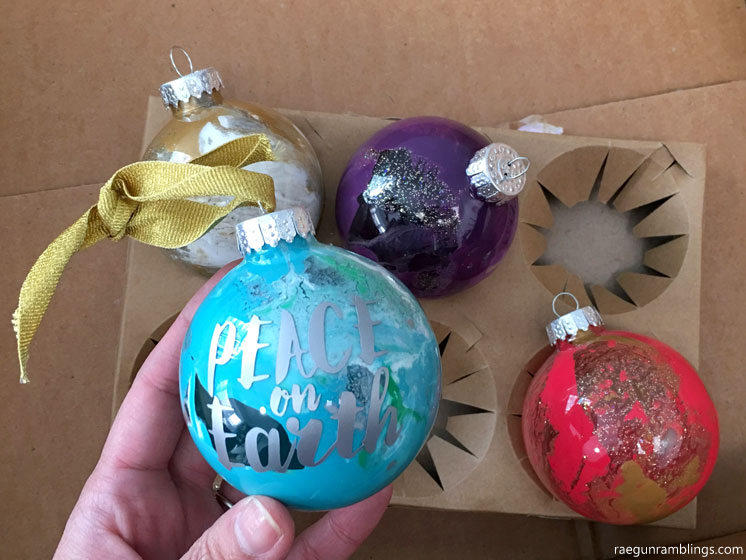 What You Need
Ball ornaments (with opening at the top glass or plastic works)
Acrylic Paint
Masking Tape
Box (optional)
Ribbon
Cutting Machine (I used the Cricut Explore Air 2)
What to Do
Remove metal hanging top.
Pour in different colors of paint.
Tape top closed.
Roll in box or tap ornament and roll in your hands.
Allow to dry.
Remove masking tape and replace hanging metal.
Tie with a ribbon.
Cut out vinyl with your favorite customization or the PEACE ON EARTH design (download here).
Weed the vinyl and use transfer tape to apply to the ornament.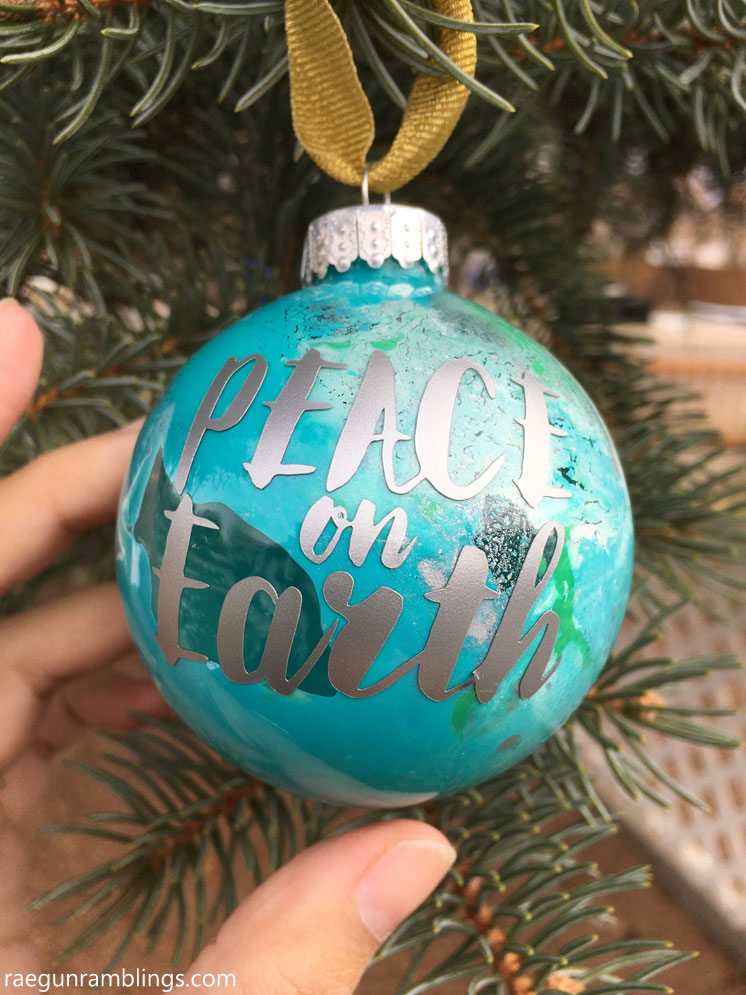 I made these as a part of a fun Ornament Challenge from Expressions Vinyl. Check out all these other AWESOME DIY ornament ideas, vote for your favorite, ahem mine #14 just kidding ;) and enter the $100 Expressions Vinyl giveaway!