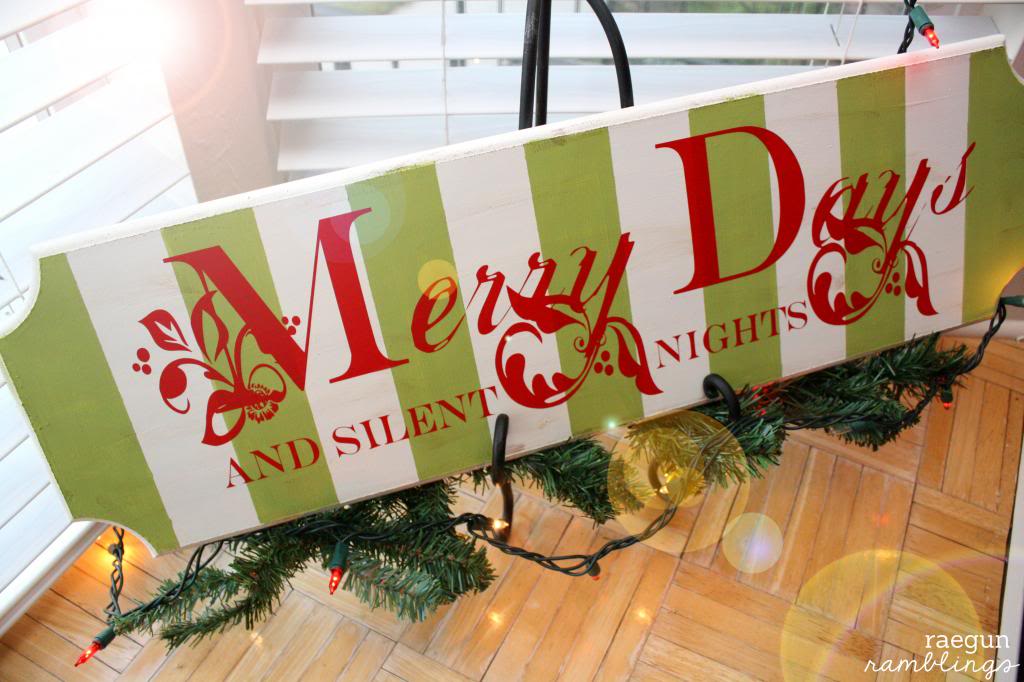 So I've never been the best at wood painting art but after visiting Poppy Seed Projects a couple weeks ago for their Holiday open house everything looked so darling so I decided to give it another go and I think it turned out pretty cute.

You can make your own by purchasing a similar kit to what I picked up or use your favorite supplies to put together something unique yourself. I could see a ton of cute options and different holiday ideas using the same techniques. You'll need a vinyl saying (make your own or purchase one premade), paint, I used white and lime, a ruler and pen, tape (believe it or not I used regular office take and it worked better than the masking take I had on hand, I ran out of painting tape which was my first choice), and distressing ink.
Start by painting your piece of wood. Mark the your line intervals (I did 2 inch gaps). Position the tape. Mark which colors go where (I recommend using a streak, I had to rub the brush quite hard since the dots I put showed through at first).

Paint your stripes. Allow to dry for about an hour and then remove the tape. Allow to fully dry. I don't know how to distress by sanding and using stain. I had instructions but when it came time I got too nervous so I pulled out my distressing scrap booking ink and made some marks.

Finally I pulled off the vinyl, had the musicmaker help me position it on the wood and carefully pulled away the transfer paper. Pretty easy and I really like how it turned out.