I love a good quote about reading and Lemony Snicket Quotes are some of the best!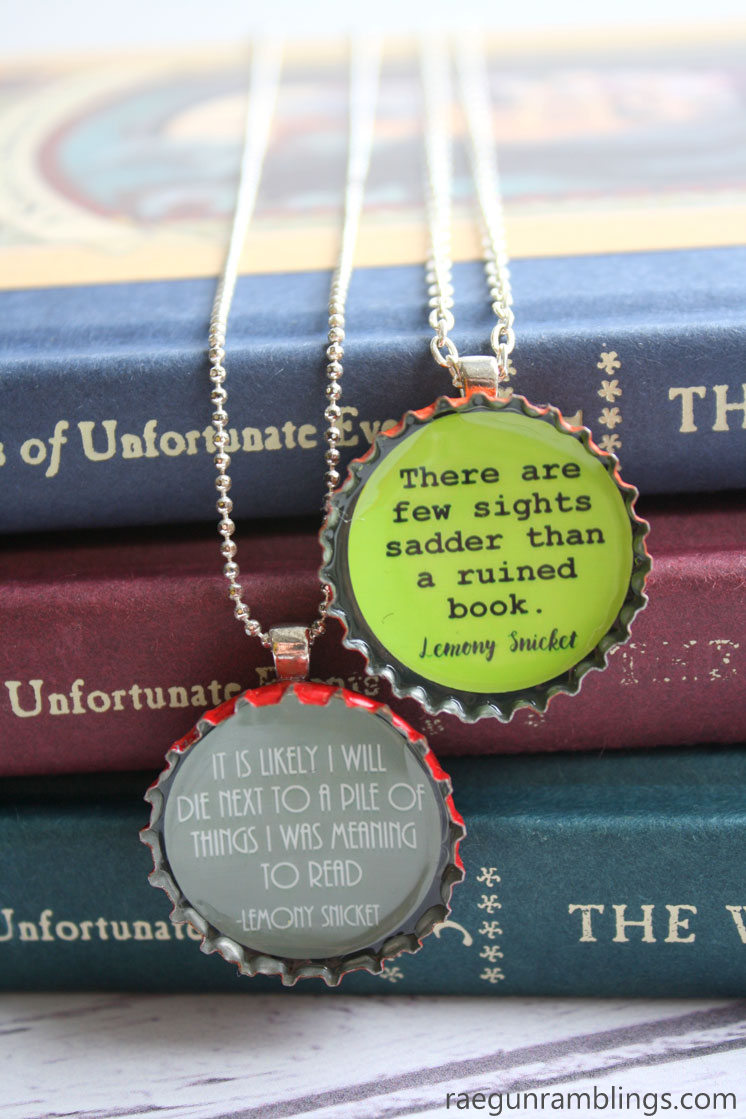 I'm super excited that A Series of Unfortunate Events by Lemony Snicket is getting another chance this time on Netflix. I really liked the movie version I thought it was gorgeous and got the wacky quirkiness of the books.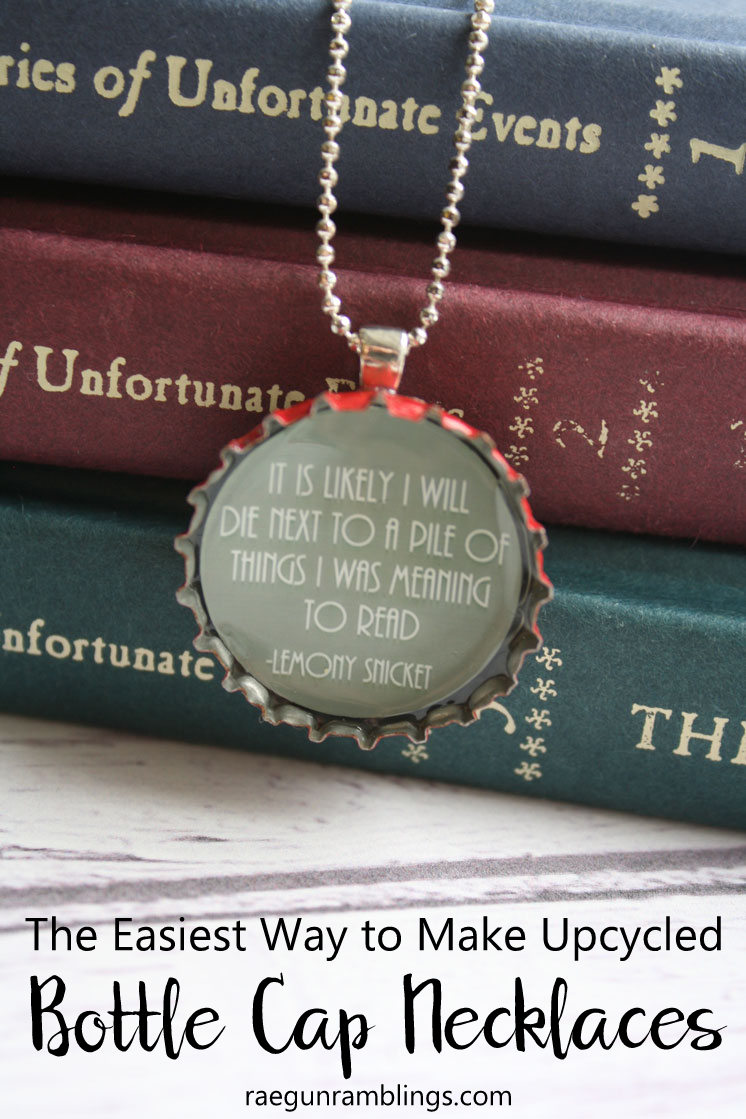 I read a bunch of the books which I think are lots of fun for your young reader. A lot of silliness and adventure. And there are tons of them. I didn't get through all of them because I just don't do middle grade (or this might be younger even, chapter books?) that well and like most book series for this age group the stories are pretty formulaic but they are still fun.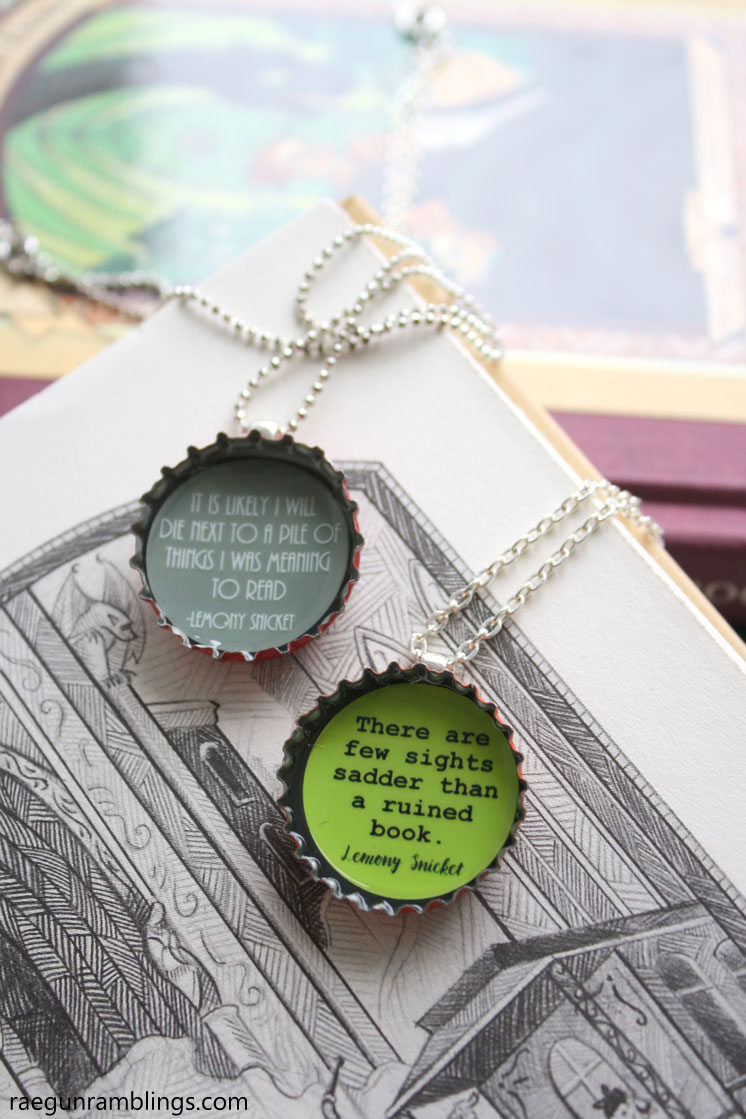 So I'm excited for the new life and to celebrate I thought I'd pull together some of my favorite book and reading related Lemony Snicket quote because there are tons. And of course I had to make a couple into some bookish necklaces because I can't pass up a good book quote necklace!
What You Need
What to Do
Print and punch out your images.
Glue image into your bottle cap and allow to dry 1 hour.
Add a thick layer of dimensional magic and let dry at least 3 hours.
Glue a necklace bail or pin back onto the bottle cap!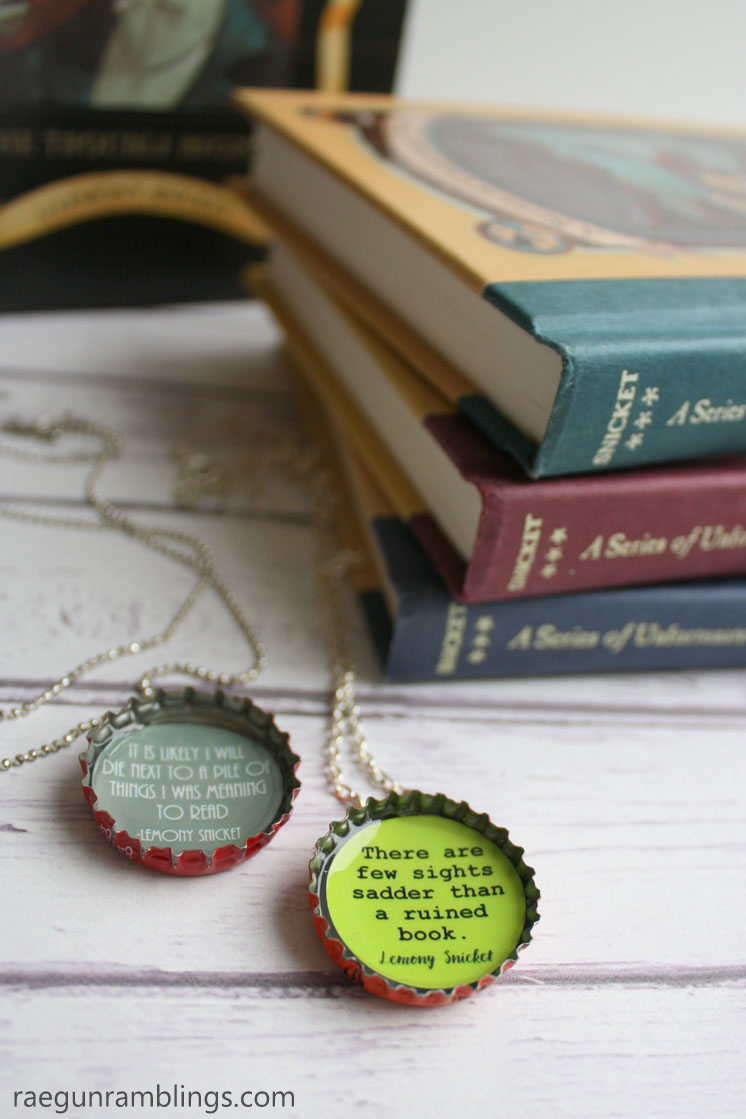 I just love how these turned out! In the past we used to do Resin Bottle Cap pins and necklaces but I love that this technique is SO fast, simple and you don't have to mix a huge batch of resin. You could easily just make one at a time.

I had such a hard time choosing between all the awesome bookish Lemony Snicket quotes I thought I would share a few of the runners up!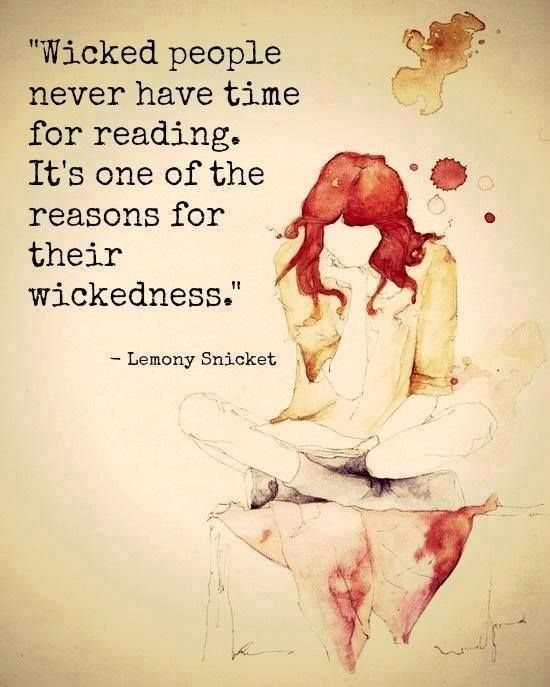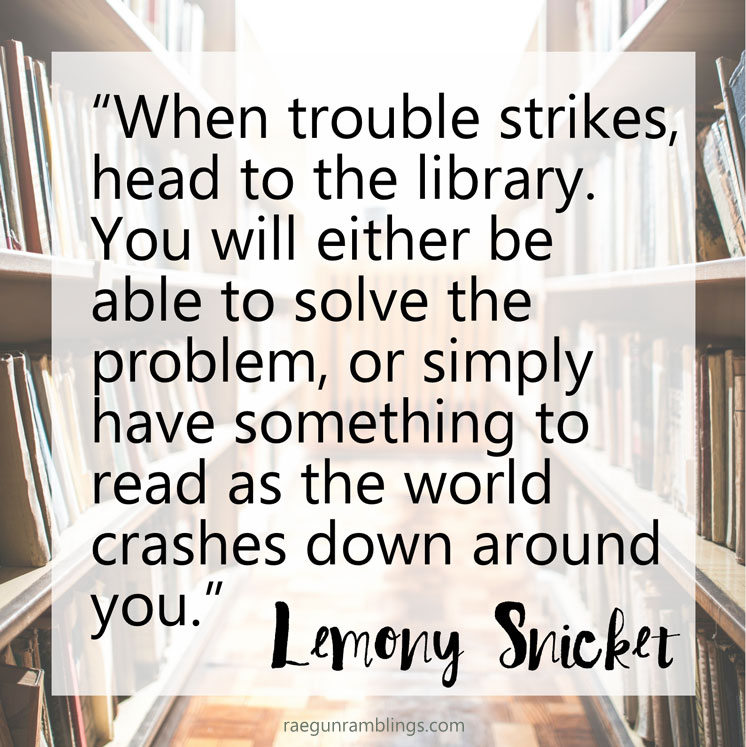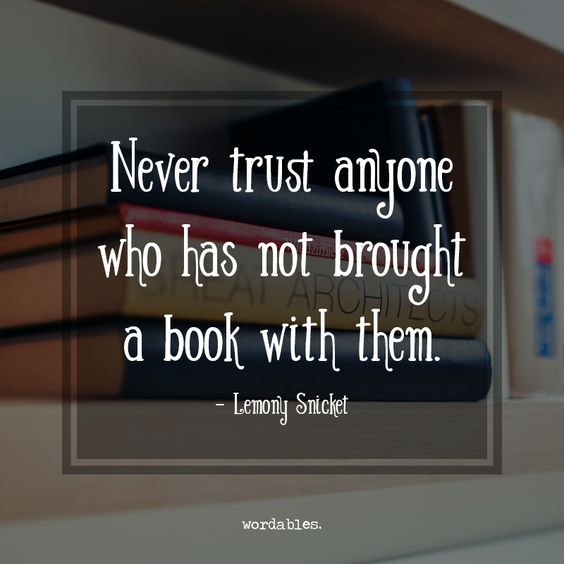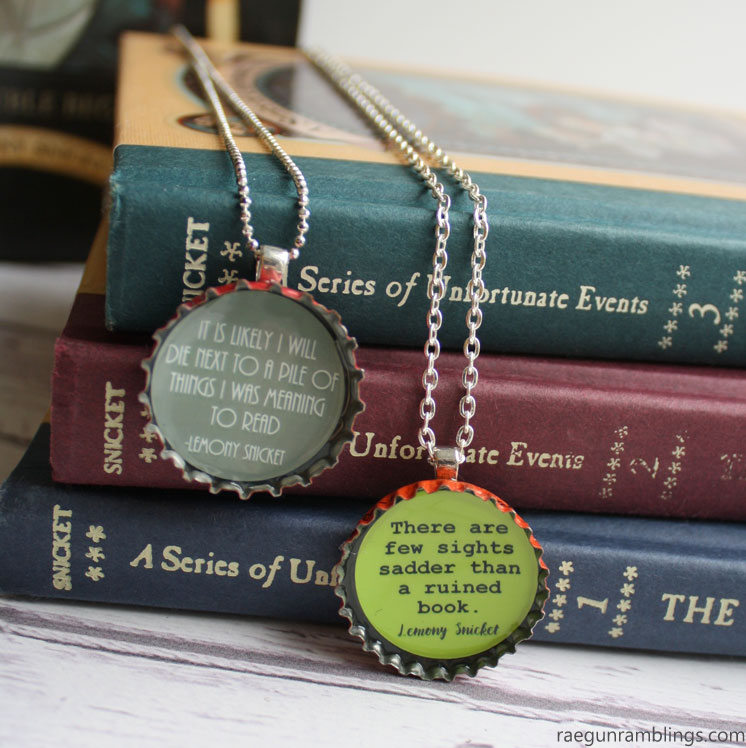 I hope you'll try making your own bottle cap necklaces. They really are super easy and fun! I'm sharing this as a part of a fun blog hop. Check out these other great Lemony Snicket Recipes and Crafts from my friends!
The Islanders Onion Soup (Slow Cooker Style) | The Love Nerds
DIY Quote Book Bag | Happiness is Homemade
You also might like: