What would it be like to wake up on a school holiday in the Weasley's burrow? I like to think this Banana Butterbeer Muffins recipe gives you a peek into what it would be like.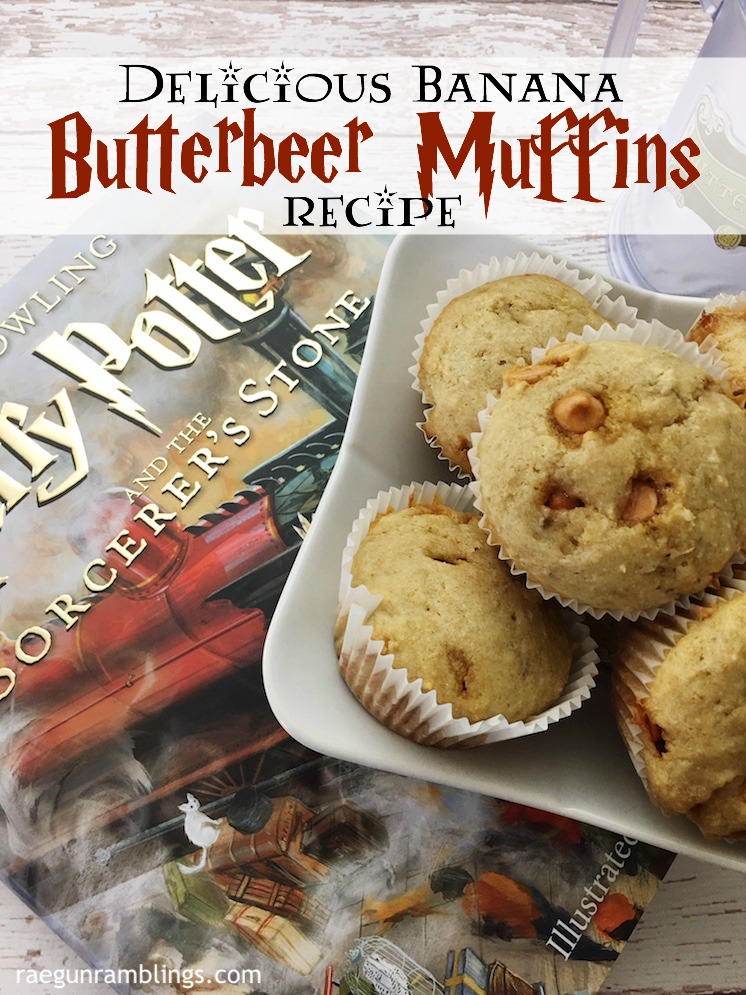 Rich in delicious butterscotch flavors but hearty and healthy enough you can totally have them for breakfast. This banana butterbeer muffins recipe will be your family's newest favorite whether they are Harry Potter fans or not.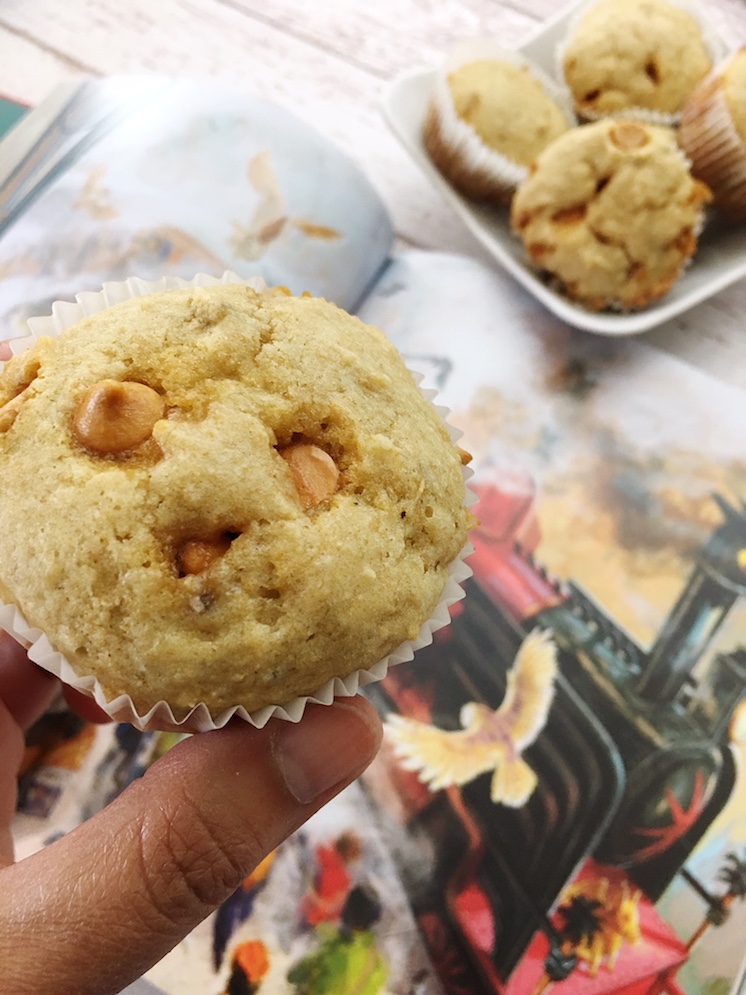 I've been having so much fun seeing all the new Happy Harry Potter series creations from this year's contributors. Teddy and I have been baking something every week and he's a huge fan of my banana chocolate chip bread.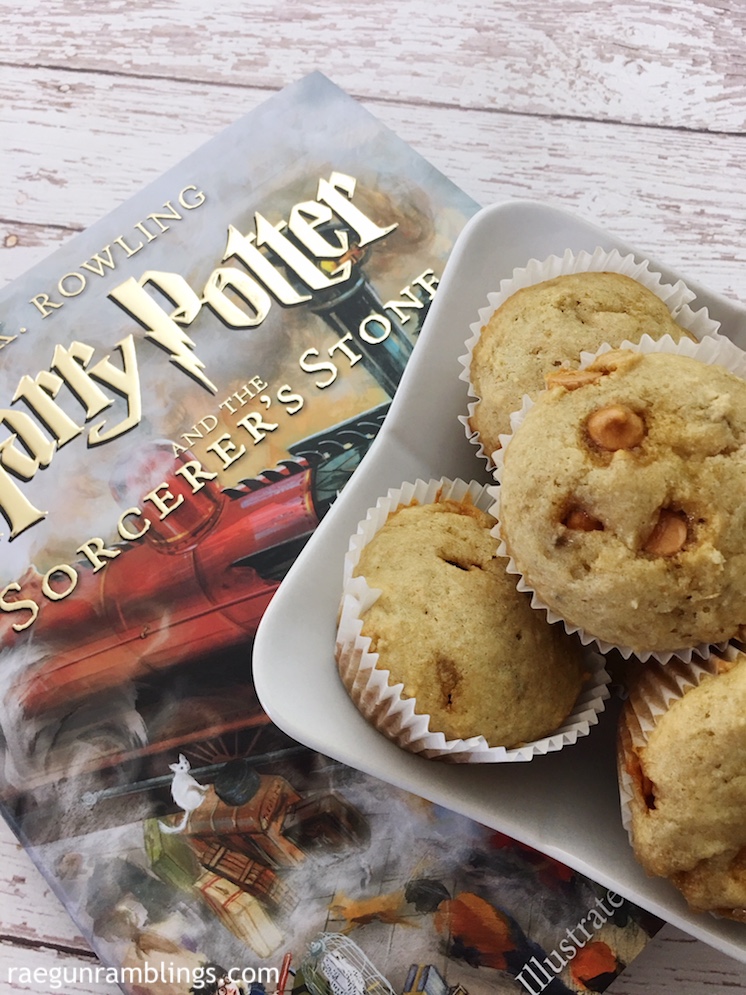 So much so that I made him a Magic School Bus cake for his birthday from the recipe. But as it turns out he's not the biggest fan of chocolate. CRAZY I know. If he didn't look like the perfect mix of my husband and I, I'd certainly get a DNA test.
But we discovered that the recipe tastes even better with butterscotch and it reminded me of delicious butterbeer from the Wizarding World of Harry Potter in Orlando. Speaking of the WWHP I want to head back so I can have more of all the delicious Wizard foods at Universal.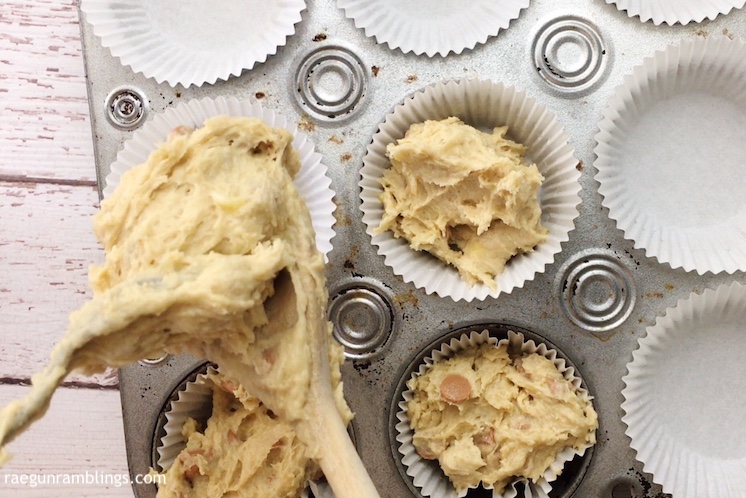 Banana Butterbeer Muffins Recipe Ingredients
3/4 C Sugar
1/2 C Butter
1 C Mashed bananas
1/2 C Greek Yogurt (or sour cream)
2 Eggs
1 C All purpose flour
1 C Whole Wheat flour (you can use all purpose if you want)
1 tsp Baking soda
1/2 tsp salt
1 C chocolate chips
What to Do
Preheat the oven to 350F.
Cream the sugar and butter.
Mix in the banana, sour cream, eggs, flour, baking soda and salt.
Stir in the butterscotch chips. Pour into baking dish and bake until a toothpick comes out clean about 20 minutes.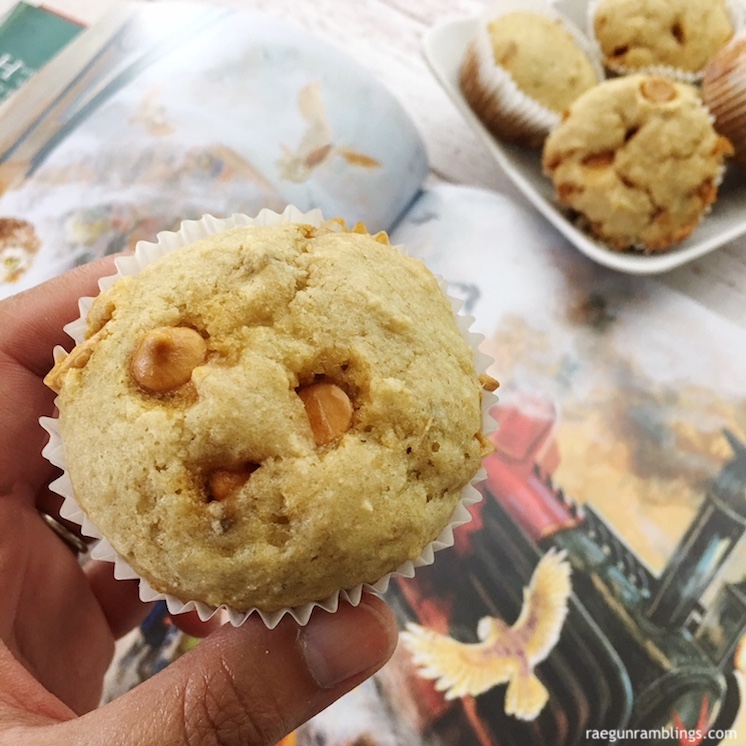 They are so yummy and make for crazy easy breakfasts on the go or to have as an afternoon snack while curled up with the latest edition of the Illustrated Harry Potter Books.
More Harry Potter Recipes and Crafts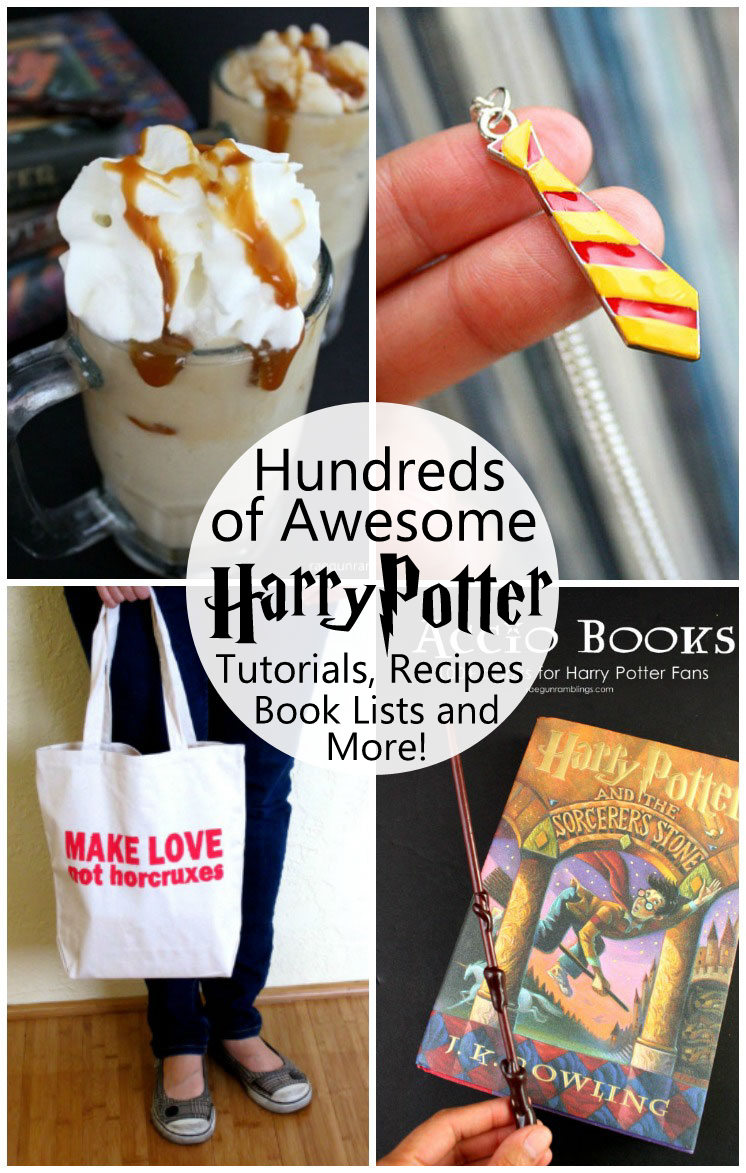 So much cuteness right!? Need more? You check out ALL the Harry Potter posts from past years (and a bazillion more from me in between).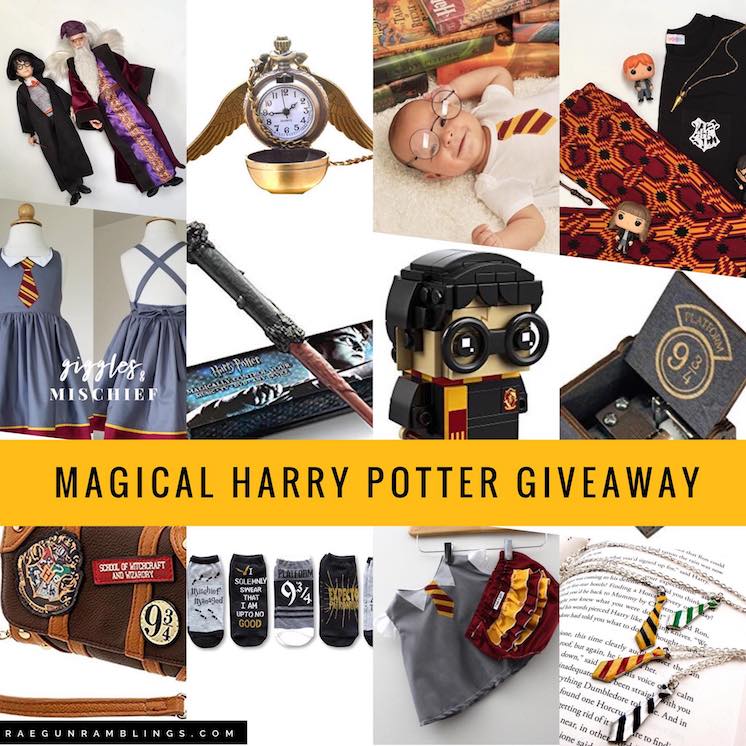 Don't forget to enter the giveaway, even if you've already entered you can get another entry every day for pinning a different post! One lucky winner will receive all the amazing things below! ENTER by using the widget below (or clicking here).
And be sure to check out all the Harry Potter projects from past years and find all the new Happy Harry Potter creations from this year here, the post is updated daily!
$50 Amazon gift card perfect for picking out your own awesome Harry Potter swag or stocking up on craft supplies to make your own inspired by the great tutorials from the series!
$50 Shop credit to spend on LuLaRoe with RaeGunRoe who will be having a special Harry Potter inspired event during the series!
One Harry Potter Baby Costume or House Tie Necklace from RaeGun perfect for Halloween, or sporting to a vacation to the Wizarding world, or just for any old Tuesday!
One Nerdifore from Giggles and Mischief (put to a $40) she makes the cutest Harry Potter inspired dresses for big girls as well as My Little Pony, Super Hero and other awesomely geeky options.
Dumbledore and Harry Potter action figures!
Other surprise Harry Potter swag!