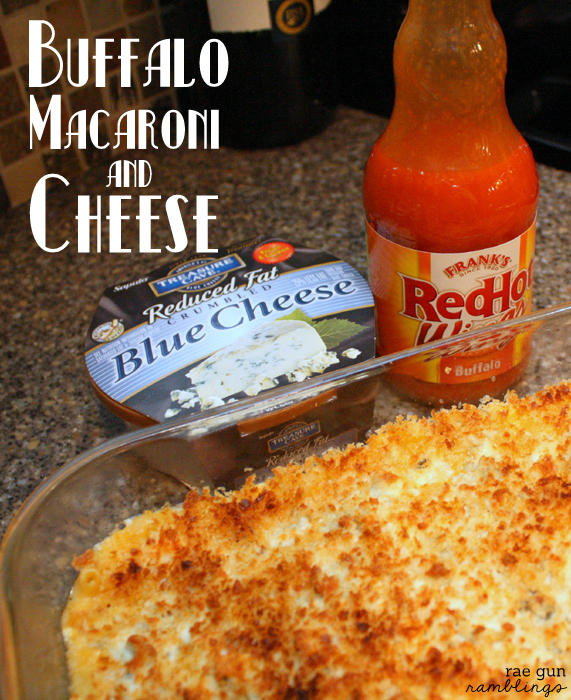 My husband and I have a joke. When we don't know what to have for dinner but aren't desperate enough to eat out we usually have Mac and Cheese. I've already shared our yummy Taco Mac and Cheese Recipe but I like to throw all kinds of different things in my base macaroni and cheese recipe. It always gives us the quick and yummy comfort food meal but with different additions it can take on very different tastes.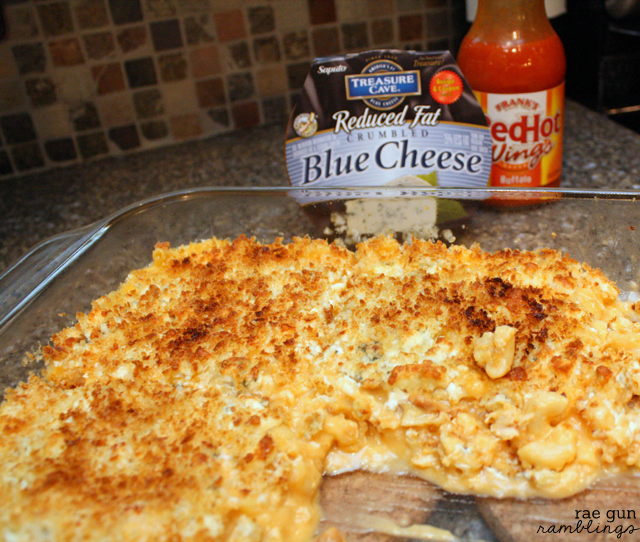 I've always love the flavors of buffalo wings and blue cheese dressing whether in plain old wings, pizza, or even macaroni and cheese. So here's one of my favorite easy comfort meals and my buffalo macaroni and cheese recipe.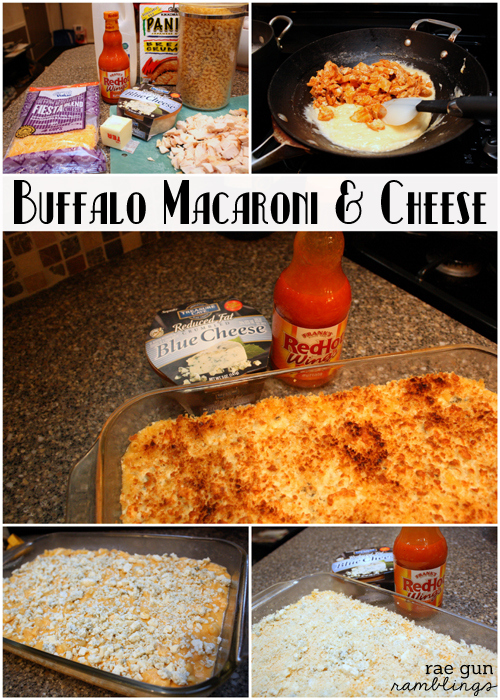 1 Chicken Breast, cooked and chopped
1/4 C Buffalo Sauce like Franks Red Hot
3 TBS All Purpose Flour
3 TBS Butter
1/2 to 1 C shredded cheese (depending on your own tastes, I like colby jack)
1 1/2 C Milk
Salt, pepper and granulated onion to taste
6 oz elbow macaroni, cooked
1/2 C blue cheese crumbles (add more if you really like blue cheese!)
1/2 to 1 C panko bread crumbs
Spray Oil
Combine buffalo sauce and chicken add more or less to taste. Set aside.
Make cheese sauce by melting butter and stirring in flour cook over medium heat a few minutes. Slowly whisk in milk to make a cream sauce. Add cheese and seasoning.
Stir seasoned chicken into cheese sauce.
Stir in cooked macaroni. Add some of the pasta water if you want a thinner consistency. You can serve it now topped with blue cheese but I like to bake it for extra yumminess.
Pour into a glass casserole dish and top with blue cheese crumbles.
Sprinkle with panko bread crumbs on top and spray with oil.
Broil until topping is crisp. Do not leave unattended the breadcrumbs can burn quickly.
Serve and enjoy!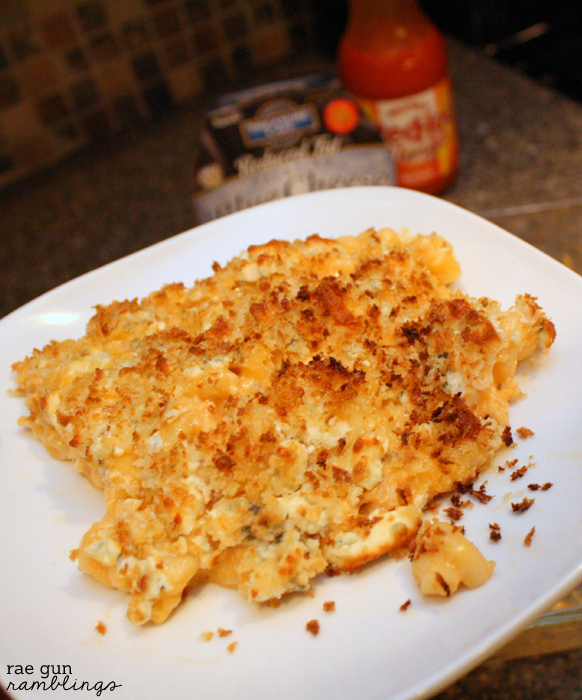 Let's connect! You can also find me hanging out here.