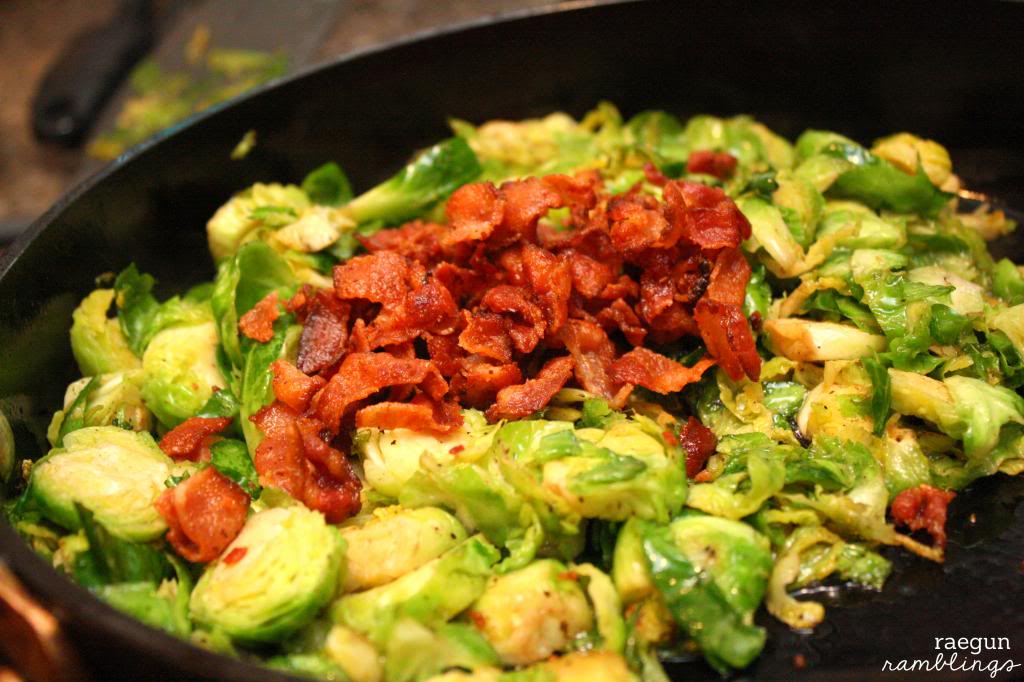 I never tried Brussels sprouts as a child and I can't recall if I have anything but shaved Brussels sprouts and I'm not going to lie I love them. I've heard that the reason why people hate Brussels sprouts is that they are easily overcooked. In my experience using the shaved version makes it easier to know avoid that problem. Plus bacon makes everything delicious and you don't even need to use that much. Love this as an easy lighter side that can be made up super fast.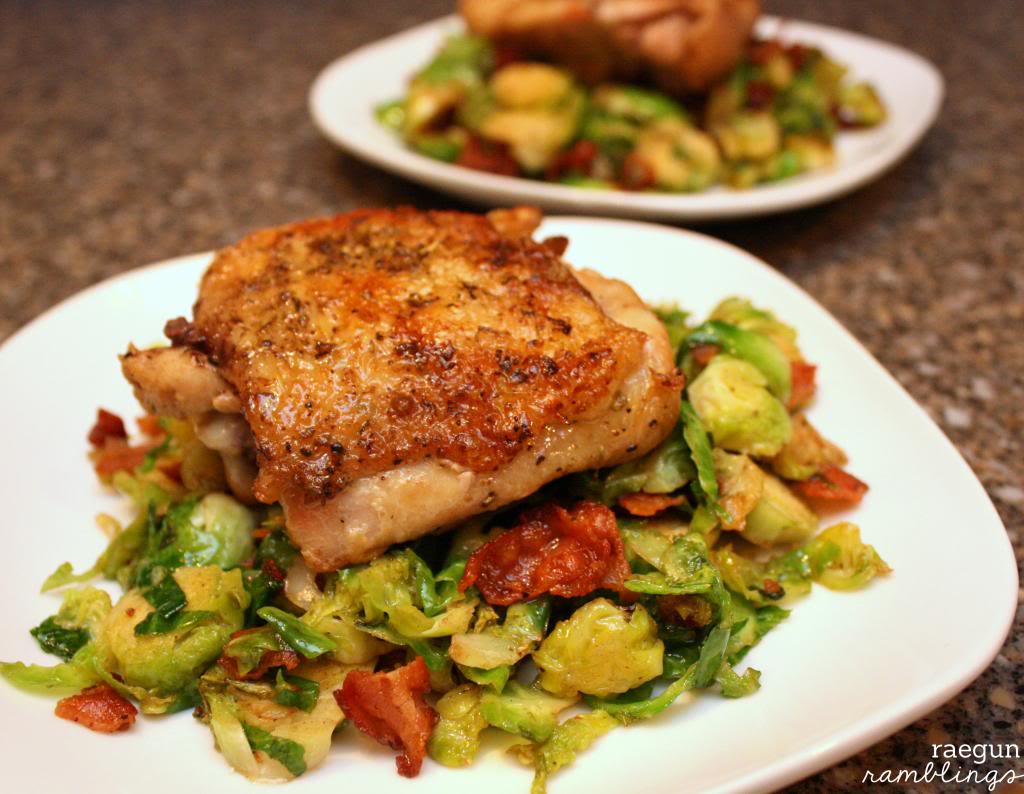 Shaved Brussels Sprouts with Bacon
4 slices bacon
1 10 oz bag of shaved Brussels sprouts (I got mine from Trader Joes)
Cook up the bacon. Leave about 1 tsp drippings. Pan fry the Brussels sprouts in the drippings. This should only take a couple minutes max. You don't want them soft or musshy. Top with (or mix in) crumbled bacon and serve.