I've had a bunch of people ask for my recipe for Seafood Mac and Cheese recipe. I've listed it a bunch in my weekly What's for Dinner section of my newsletter but now I'm finally sharing it. Yay!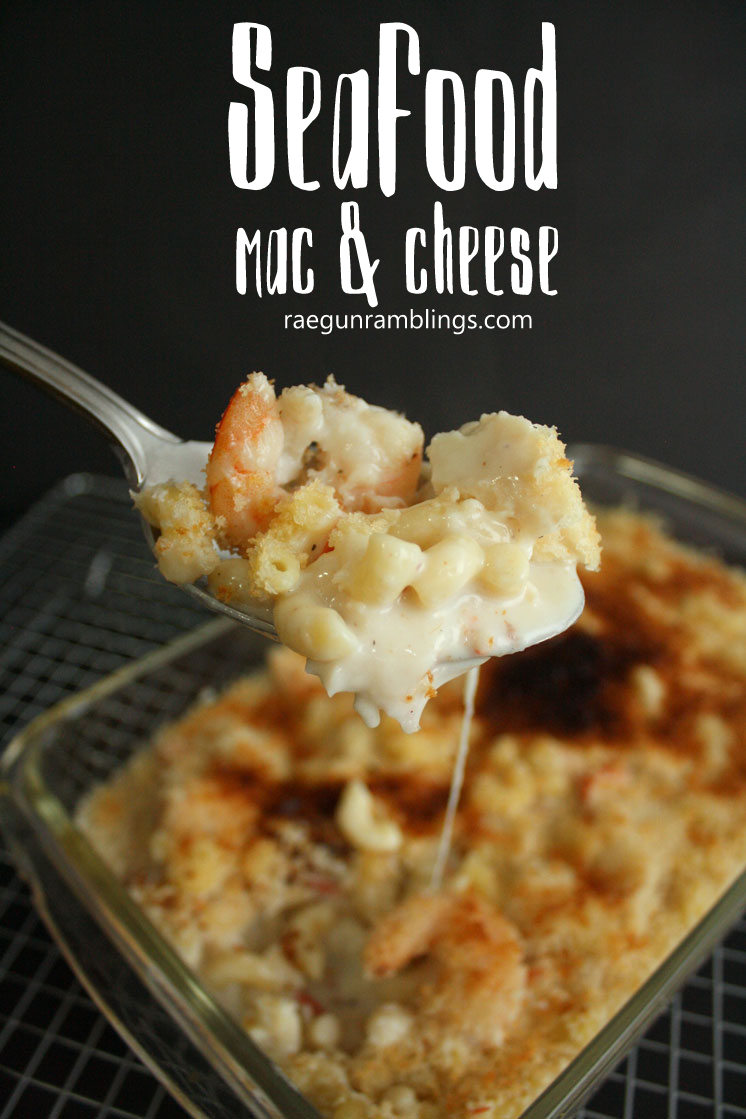 It's one of my favorite dinners because it's total comfort food with a little flair.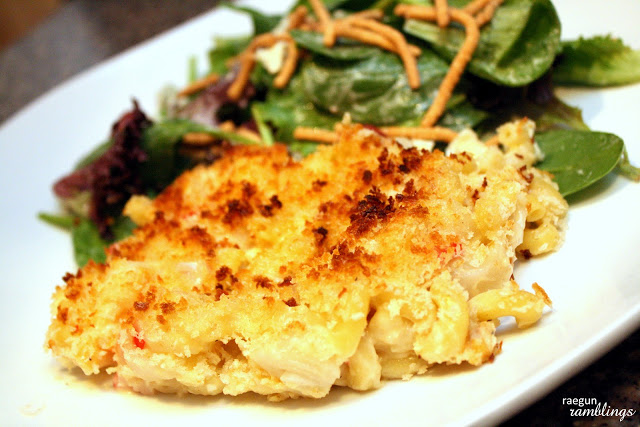 This recipe makes 2-3 adult sized meal portions. The musicmaker and I eat a lot and we split this but you can easily double or triple the recipe. The proportions of fish are definitely a preference thing so just use what you have or what sound good to you.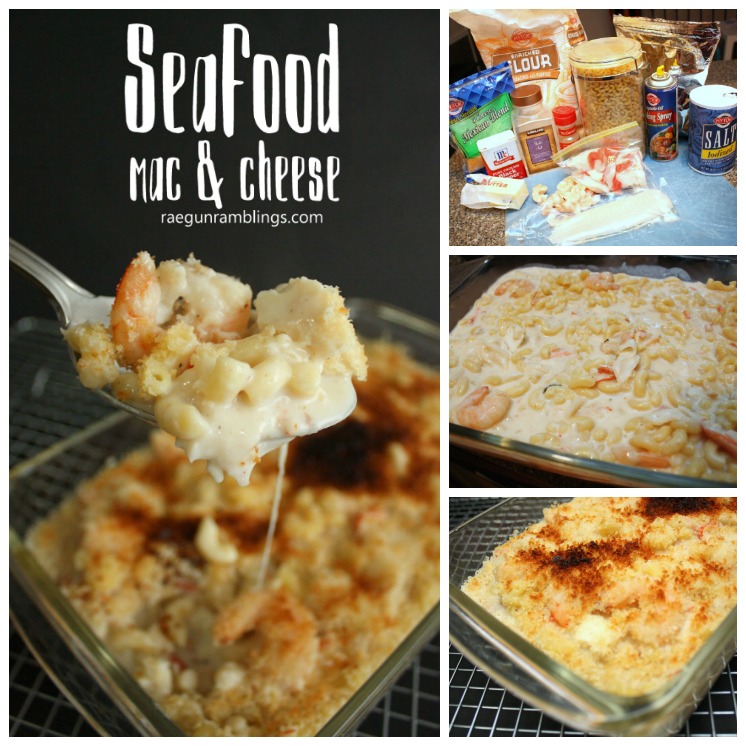 Ingredients
1/4 to 1/2 cup each shrimp, imitation crab,  and fish (I use half a costco filet and sometimes I use bay scallops whatever sounds good to you will work)
Old Bay Seasoning
3 TBS butter divided
2 TBS flour
1 C milk
4 ounces dry pasta
1/2 to 1 C cheese (I like to use a slice of Munster and then a big handful of colby jack)
Onion Powder and Salt to taste
Panko bread crumbs for topping
Spray Oil like Pam
Start water boiling for pasta. When boiling add pasta to cook
If any of your seafood is raw cook it in 1 TBS butter once almost cooked through add the rest of the seafood and a sprinkling of Old Bay seasoning to taste. Remove from pan.
Using the same pan add remaining butter over medium heat and flour to make a roux.
Slowly add milk while stirring to make a cream sauce.
Add cheese and melt though.
Add seafood mix.
Add salt and onion powder to taste.
Next add 1/8 to 1/4 C pasta water and pasta reserving water in case you want it thinner.
You can serve it now as a saucy pasta but what I think makes this special is this next step. Pour into casserole dish. Cover generously with Panko breadcrumbs. Spray with Pam and broil until crisp.

You also may like: