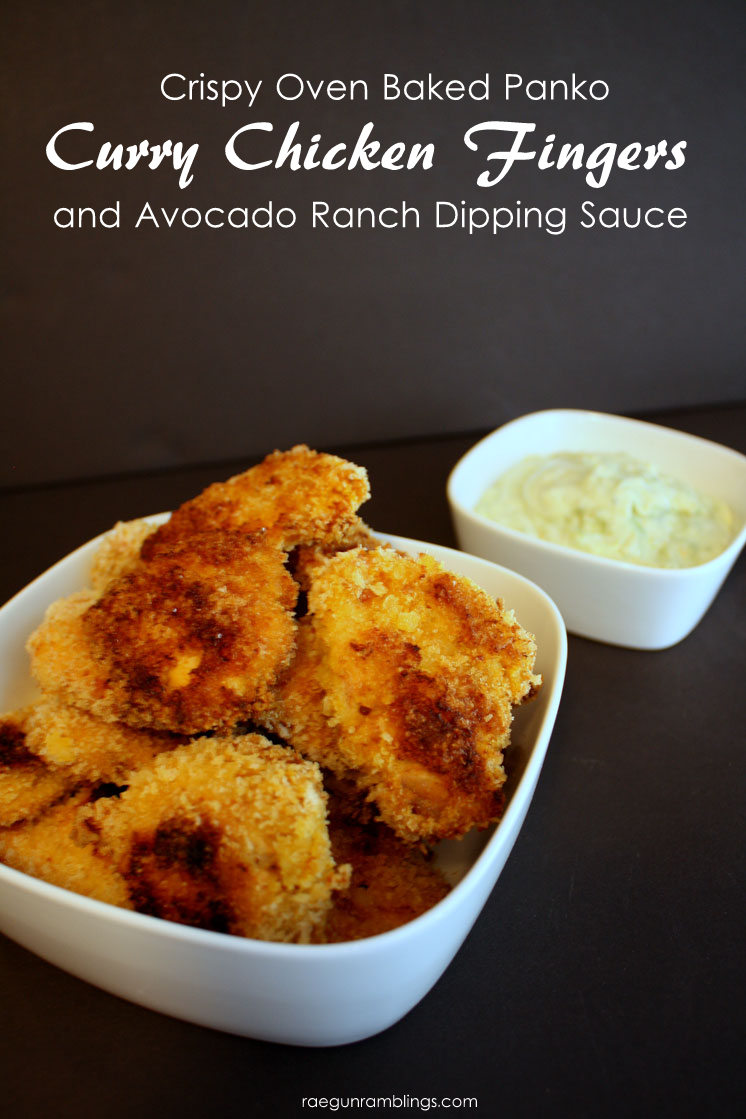 This little delicious bits of curry infused chicken covered with crispy panko bread crumbs dipped in avocado ranch dipping sauce are one of my favorite creations. These homemade chicken strips are so tasty and flavorful and a bazillion times better for you then what you'll find in the freezer section and just a tiny bit more work.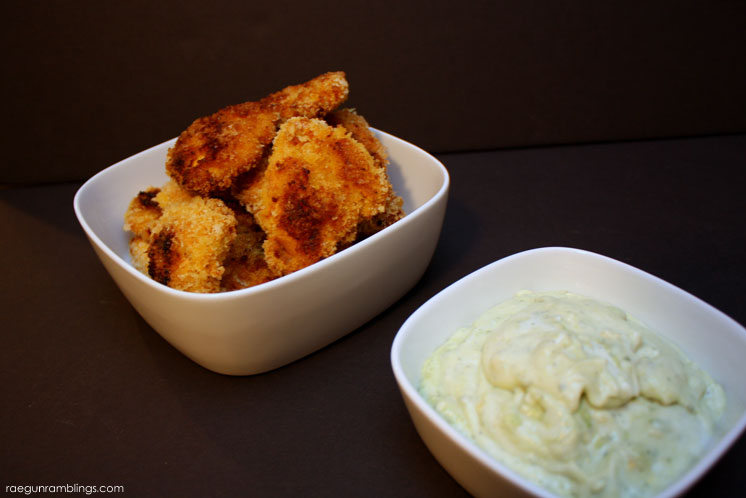 The curry adds a real depth of flavor and as long as you control how much curry paste you use it doesn't need to be too spicy to share with the little ones. We love eating them with an easy avocado ranch dip since it really compliments the curry flavor but really any dipping sauce you want will probably taste great!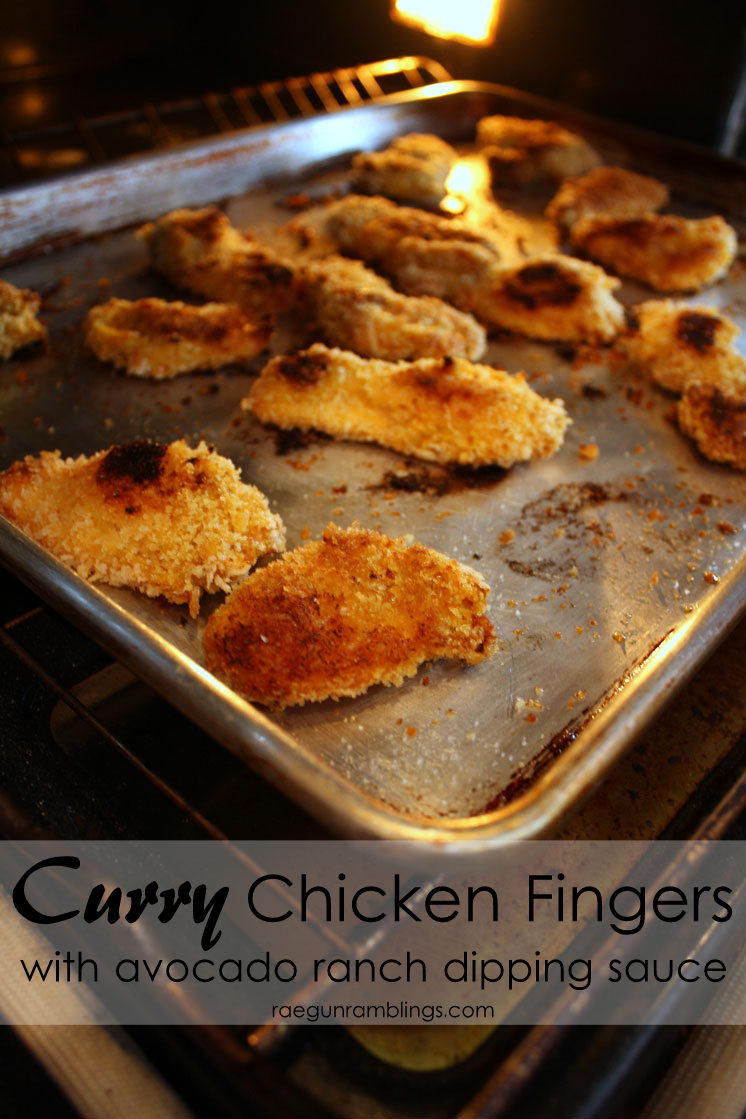 Curry Chicken Fingers
Boneless Skinless Chicken Thighs
Red Curry Paste (about 1 tsp per 2 thighs)
Greek Yogurt or Sour Cream (about 2-3 TBS per 2 thighs)
Salt to taste
Panko bread crumbs to coat
Spray Oil
Cut the chicken pieces into strips or bite size chunks depending on your preference. Place in a ziplock bag. Add in curry paste and yogurt. Seal bag, smoosh around with to distribute the seasoning and allow to marinate for at least 30 minutes but I like it best when I think it do it a few hours ahead of time. When you are ready to bake it dip in bread crumbs and spray generously with spray oil. Bake at 400F until chicken is cooked through about 20 minutes. Taste and add salt if desired (depending on what kind of curry paste you use you may or may not need any salt).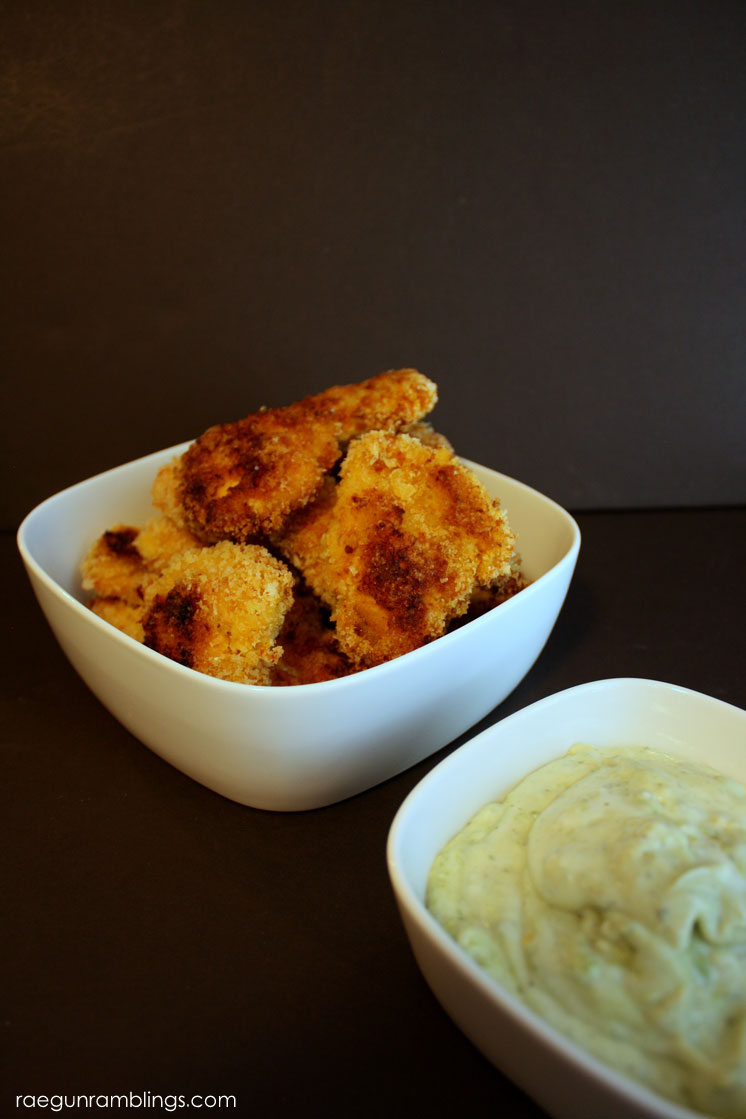 Avocado Ranch Dipping Sauce
8 oz Greek yogurt of sour cream
1/2 packet ranch dip
1/2 large avocado
Mash up the avocado and mix with the rest of the ingredients. Super duper easy. Serve with curry chicken fingers and enjoy!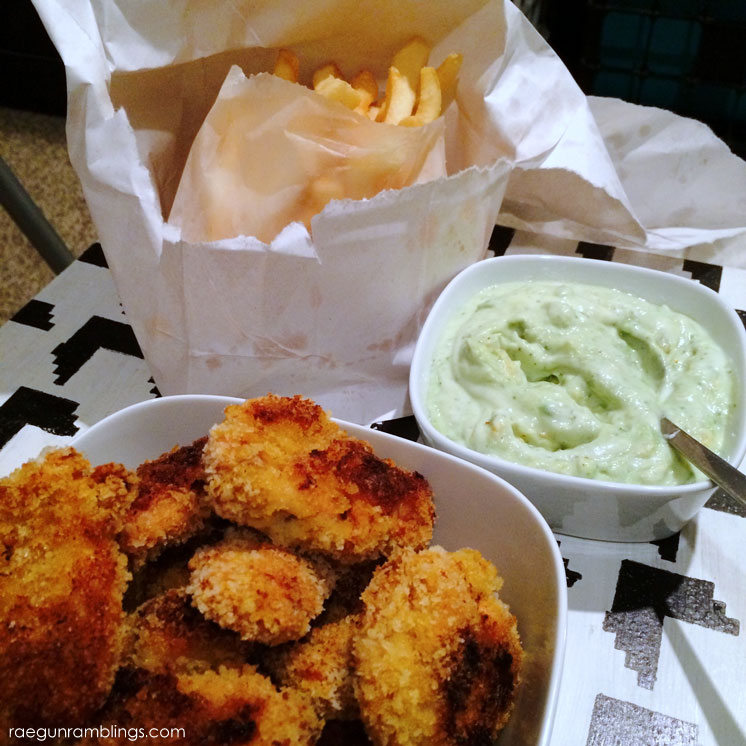 Sometimes we have it just like that or I drive through the neighborhood burger place and pick up fries. Oh man just typing this out makes me want to have these curry chicken fingers soon. I hope you like them too!

Let's connect! You can also find me hanging out here.