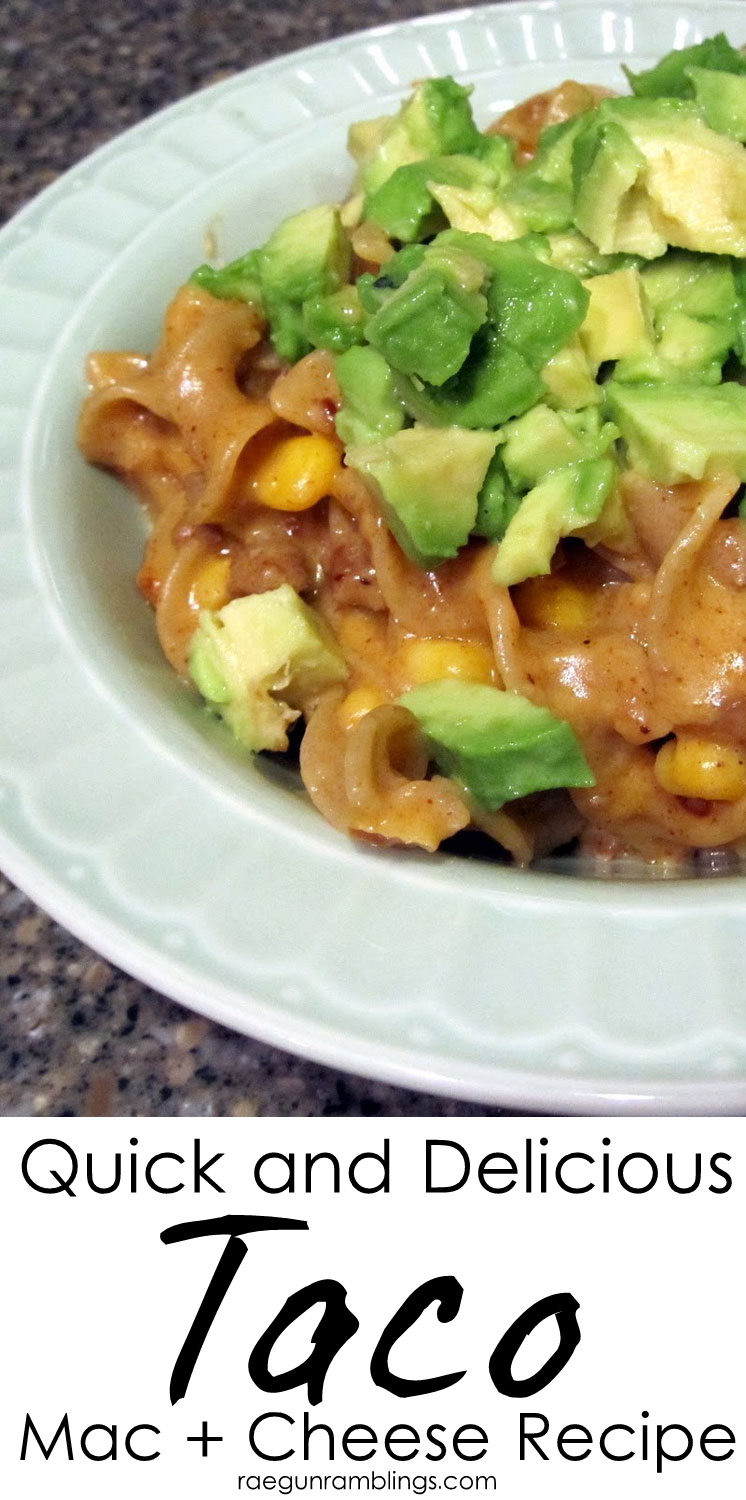 Lonesome Road Studio asked for the recipe after I posted this in one my What's For Dinner posts. We eat this a couple times a month, it's easy, fast and yummy.
Makes 2 large portions (doubles and triples great)
Ingredients
1/4 to 1/2 lbs. Ground Beef (I've done both, just depends on what I have on hand and how meaty I feel)
2-4 TBS Taco Seasoning (really this depends on your own taste)
1TBS butter
2 TBS flour
1 C milk
Salt to taste
1/2 to 1 C cheese (I use a taco blend but really any meltable cheese will work)
1 Avocado
4 oz. Elbow Macaroni
Directions
Cook pasta.
While the pasta is cooking make taco meat. Brown meat add seasoning to your taste.
Remove meat leaving grease in the pan. Add 1 TBS butter (you want a total of 2 TBS grease so adjust how much butter you add depending on how much grease is left from your meat)
Add 2TBS flour and make a roux (just cook over medium heat until combined) over medium heat.
Add 1 C milk a small part at a time. This should make a cream sauce.
Add cheese and stir.
Add taco meat and taste. Add salt and more taco seasoning to taste.
Reserve 1 C pasta water. Drain pasta and add to sauce. Add some pasta water to thin the sauce if needed.
Dish up and top with avocado (we usually do 1/4 avocado per bowl) . The contrast of the avocado is our favorite part of the dish.
Enjoy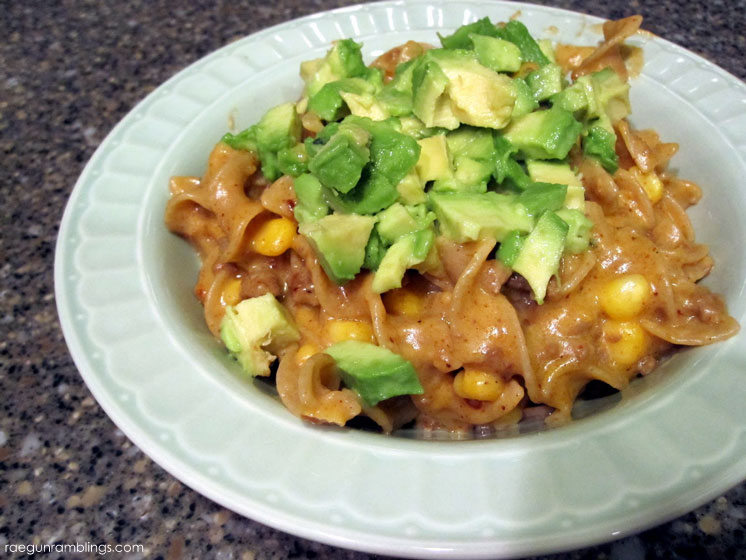 Let's connect! You can also find me hanging out here.