Are you familiar with Cookie Butter? It's so so good. I mean so good. But know what's even better? Cookie Butter in Rice Krispie Treats. Yup brilliant right?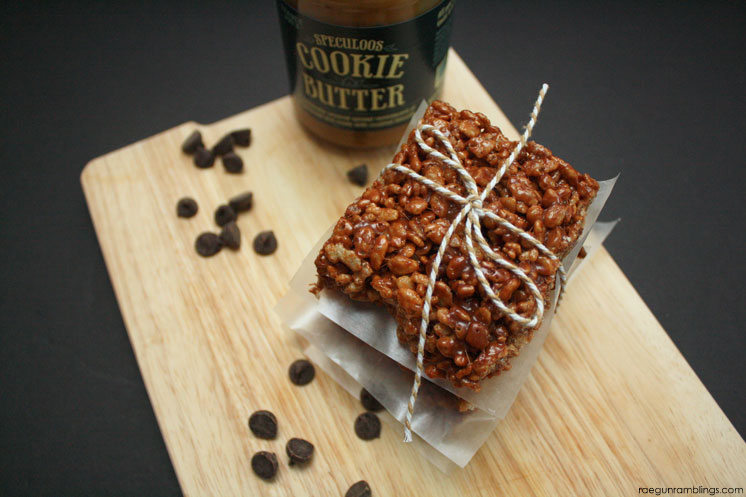 I did it on a whim one day and really we can't go back. It gives the classic dessert just a little something extra special. You should try it. But you should invite people over first or else you might end up eating them all on your own.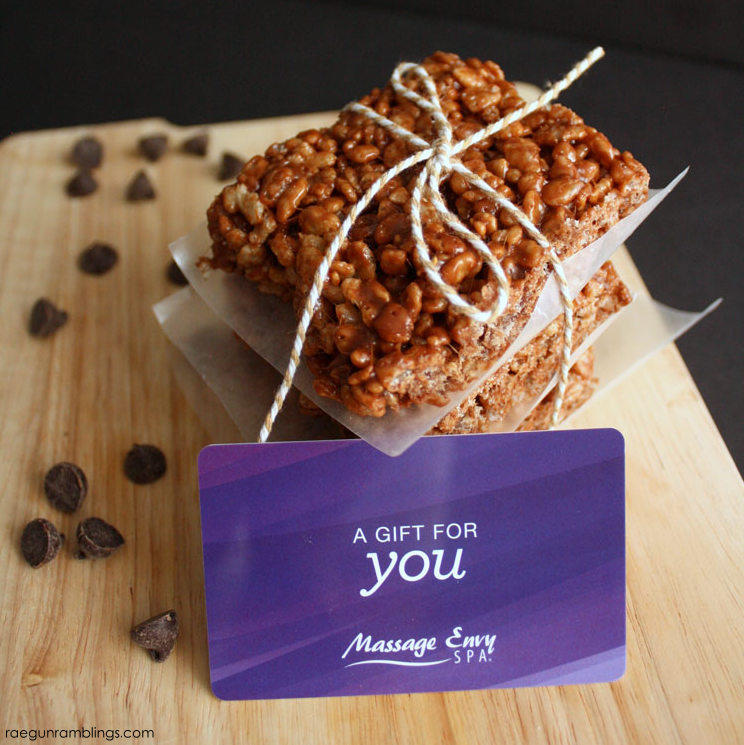 My husband really loves them. And all my husband really wants for Father's day is sleep. I can't blame him. That's all I really want these days. Well that and maybe a shower that includes washing my hair. But unless Teddy decides to cooperate I don't know if sleep is a gift I can give. But I figure a nice relaxing massage might be the next best thing. So I'm thinking delicious cookie butter goodness with a fabulous massage.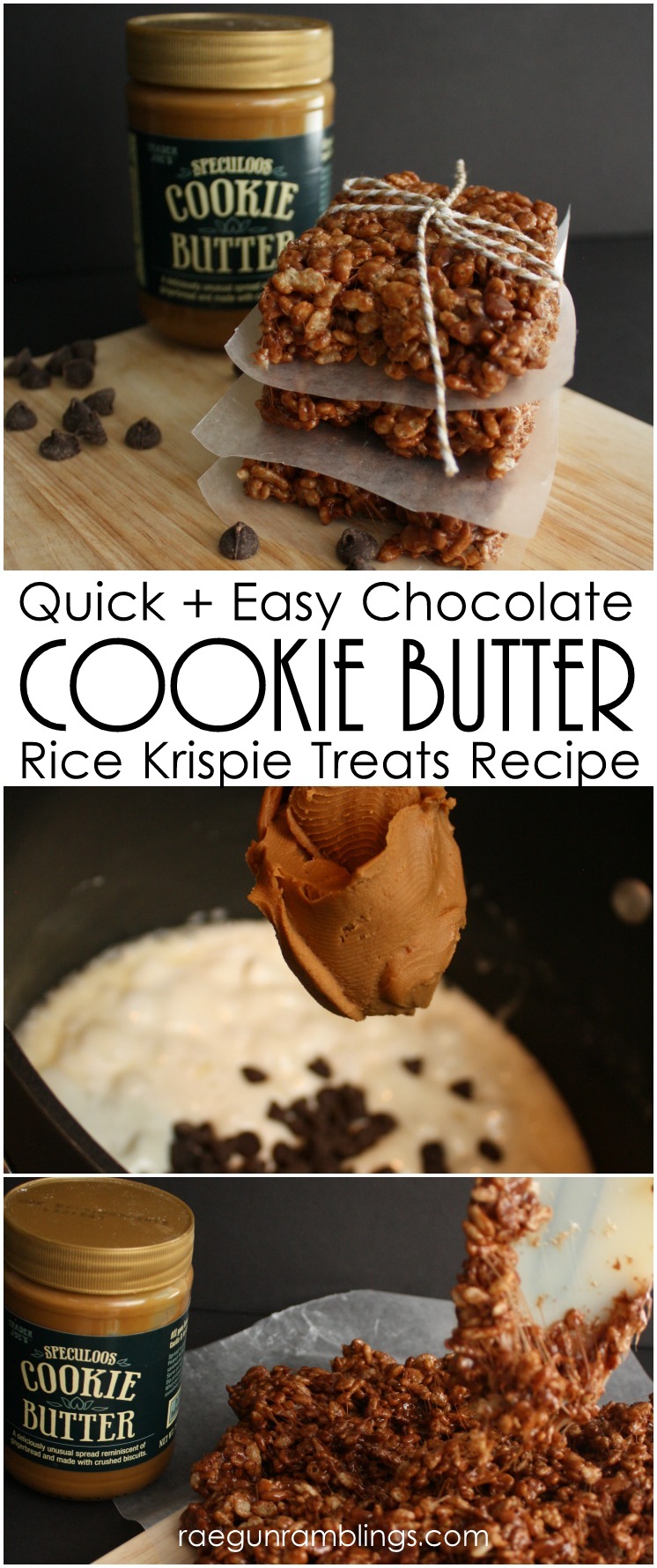 Chocolate Cookie Butter Rice Krispie Treats Recipe
6-8 TBS Butter
10 oz Marshmallows
1-2 heaping TBS Cookie Butter
1/4 C Chocolate Chips
6 C Rice Krispies
Melt the butter in a large pot. Add the marshmallows and melt when almost fully melted add the cookie butter and chocolate. Stir until fully combined and melted. Remove from heat and stir in rice krispies.  Turn out onto a piece of wax paper.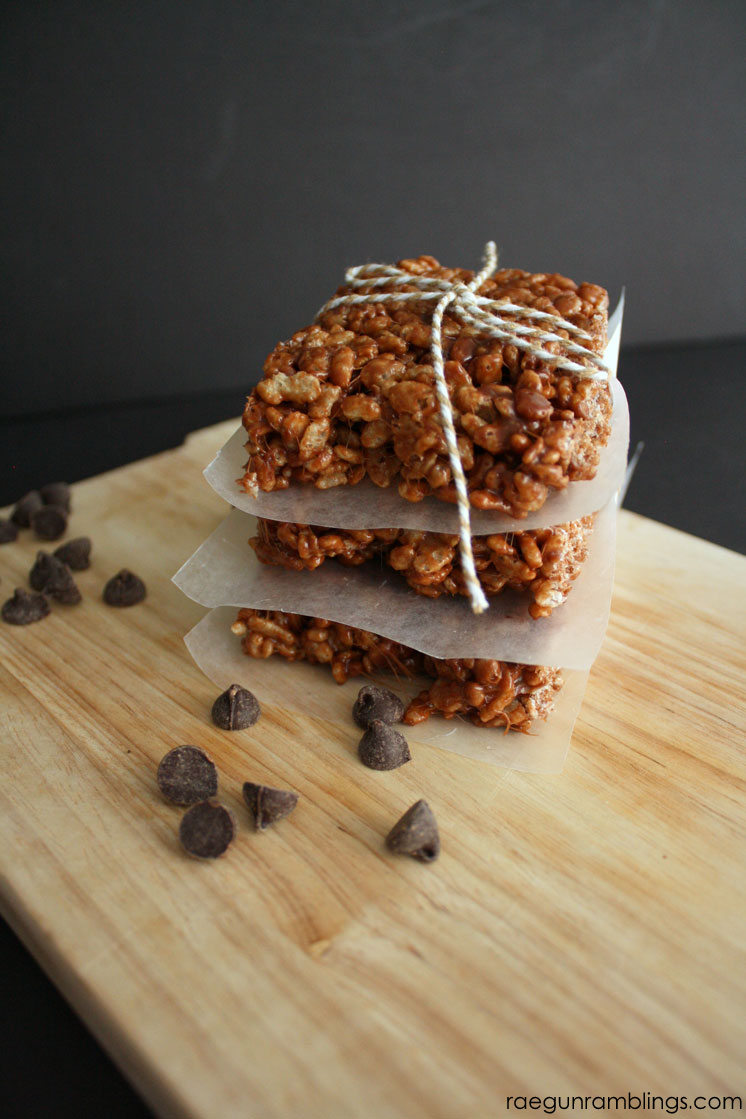 We like to swarm the warm lob of rice krispies but you can cut them into pieces and serve them like civilized people if you want ;)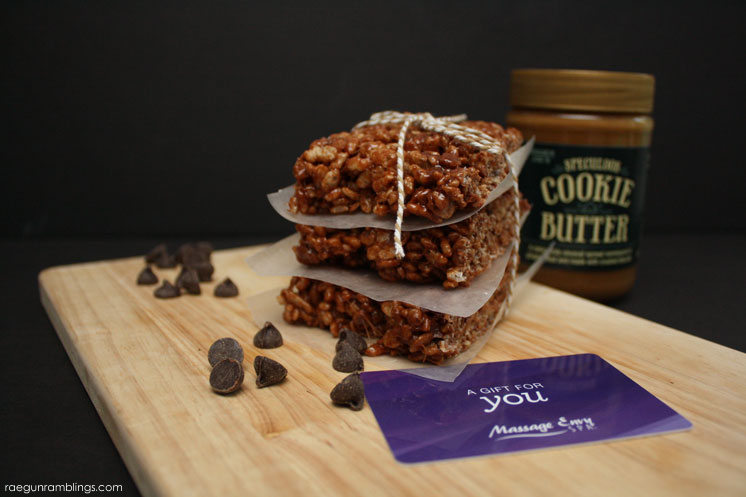 If you have a dad that could use some relaxation this Father's Day I highly recommend a batch of these yummy treats along with a Massage Envy gift card or better yet a membership. I just finished up my second massage with them and I am seriously never going back to life without regular massages. There's so many things I love, the little break for me time, the literal working out of stress, and with the membership I kind of love that I "have to" go regularly. I mean I could postpone it but have it all there keeps me going and I NEED to go. I think so many of the dad's out there could really love the gift of massage. Plus it's such an easy gift :) And the rice krispies are seriously so easy too. I'm telling you it's a winning combo. #MEUtah #ReliefStartsRightHere #MassageEnvyUtah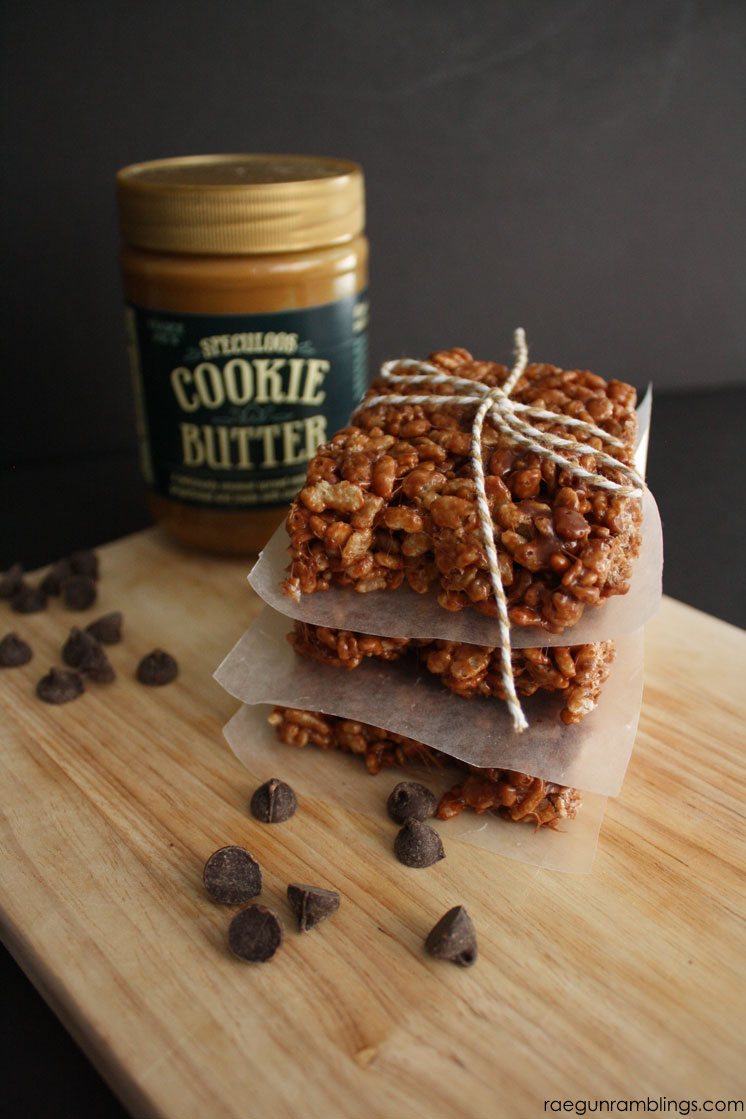 Let's connect! You can also find me hanging out here.