Ready for a speedy beginner friendly sewing project? Awesome because today I'm sharing a FREE apron pattern that's perfect for learning, teaching or just when you need a cute and super fast gift.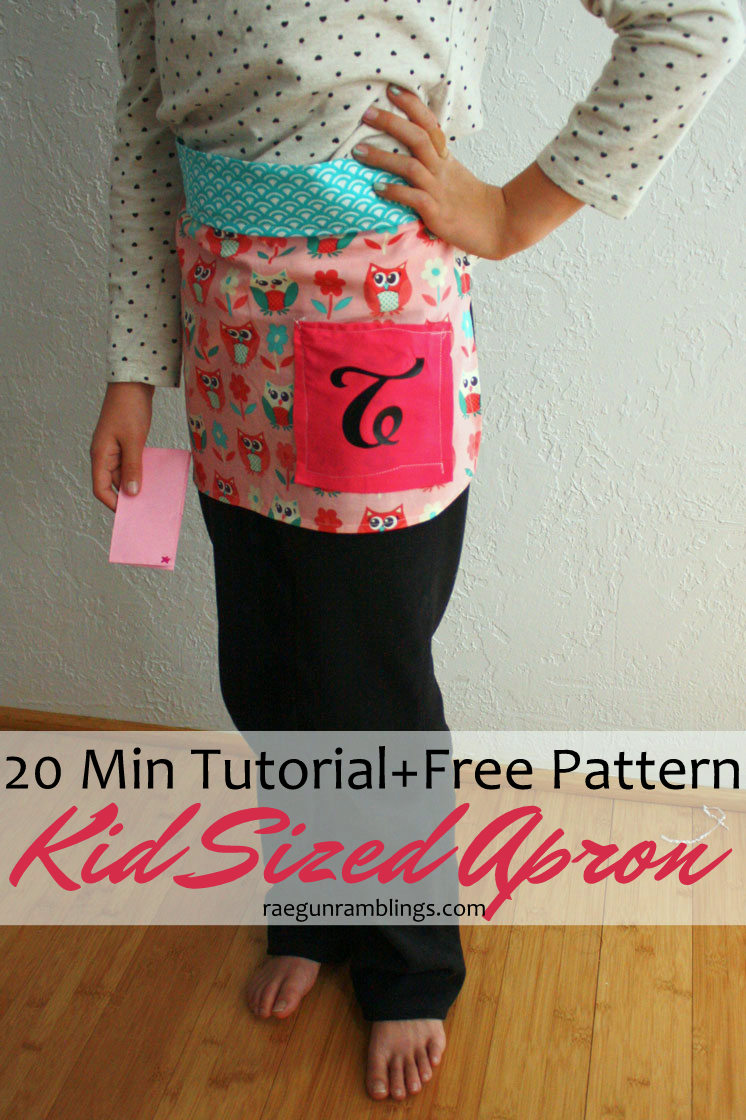 My nieces made a version of these aprons when they were just 5 and 6 so I'm telling you, YOU CAN DO THIS! I've been having fun teaching the girls (now 7 and 8) and their friends to sew and one of our most recent projects were these easy aprons.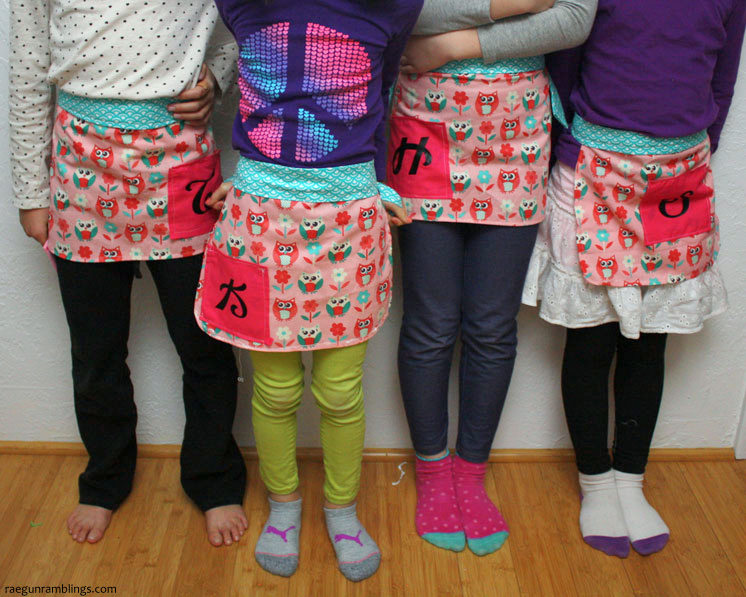 If you are comfortable sewing you could EASILY make on in 10 minutes. It really is just a few lines of stitching. If you're a newbie you could still probably pull this off in 30 minutes and that's with you going pretty slowly and rereading the directions a lot!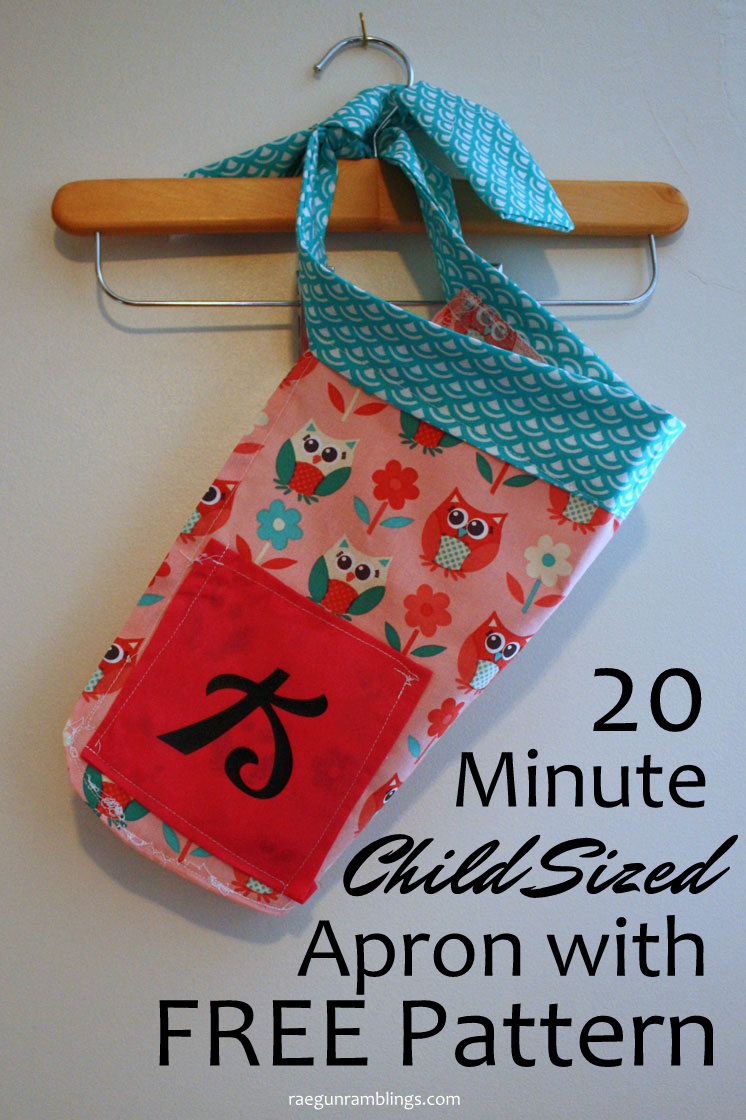 The girls did it in about 45 minutes and that was with me slowly explaining everything as a group, checking each of the aprons at every step, and sharing machines.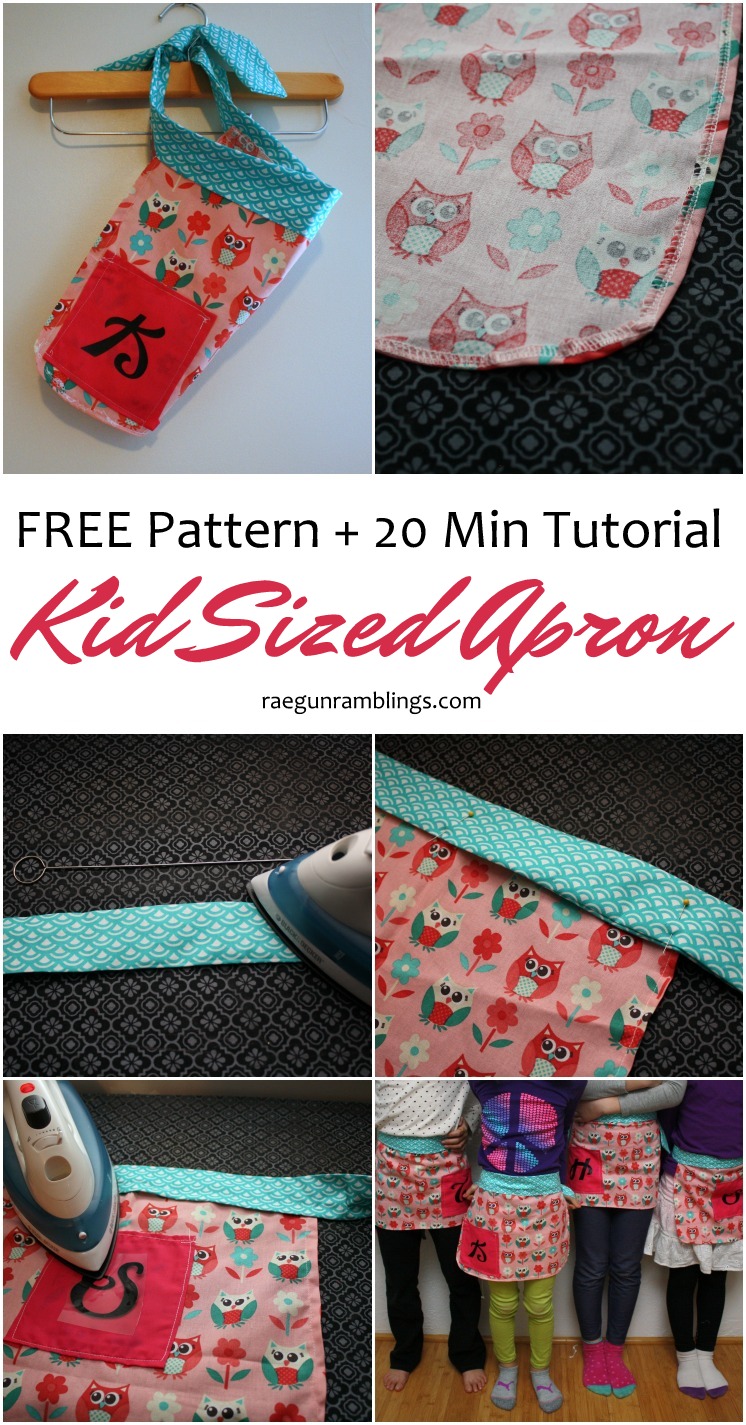 Main apron fabric 17 X 11 inches A fat quarter should work unless it is a directional print.
Strap fabric 5 X 44 (or longer) inches
Pocket 5.25 X 5.25 inches (optional and it's fun to do different sizes)
Apron Pattern (download here)
Iron-on Vinyl for initial (optional)
Cut all apron pieces. My main apron pattern piece is mostly an 8.5 X 11 inch paper with a curve at the bottom and then cut on the fold. You can make your own with that same idea or get my Free Kid's Apron Pattern just click on the image or link and then save to your computer.
If making with a pocket begin by ironing the edges of your pocket piece down about 1/2 inch on all sides.
Sew along one edge with a 1/4 seam allowance. This will be the top edge of your pocket.
With right sides together iron you strap piece in have lengthwise.
With a 3/8 seam allowance sew down the long edge of the folded strap along the raw edge  to form a long tube.
Flip the strap right side out and iron. I use a loop turner (If you have never used one here's a video of how they work, they are magical!)
Next serge or zig zag around the edges of the main apron fabric.
Fold under, pin, and sew down the sides and around the bottom. For a prettier finish fold twice. We only did one fold and they are fine.
Pin the pocket to the front of your apron how ever you would like and sew down the three edges leaving the top edge open.
Next pin the waist band to the apron main piece overlapping about 1 inch.
Sew to attach the waist band to the apron main piece.
If you want to add some iron-on vinyl now is the time to do that. If you're like iron-on what? it's one of my favorite craft supplies and you can learn how to use iron-on vinyl here.
Lastly tuck in the ends of your strap and sew a row of stitches across to close. If you used the end of the fabric from one selvege edge to the other then you can skip this step I didn't have the girls do this.
Tie on and bake something awesome!

You also might like these popular posts: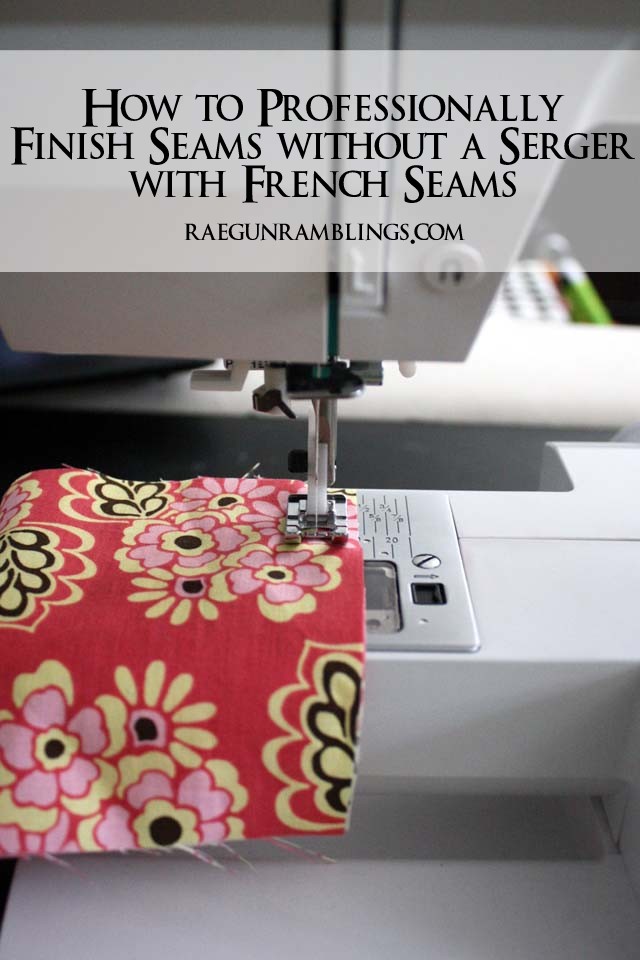 How to professionally finish seams without a serger!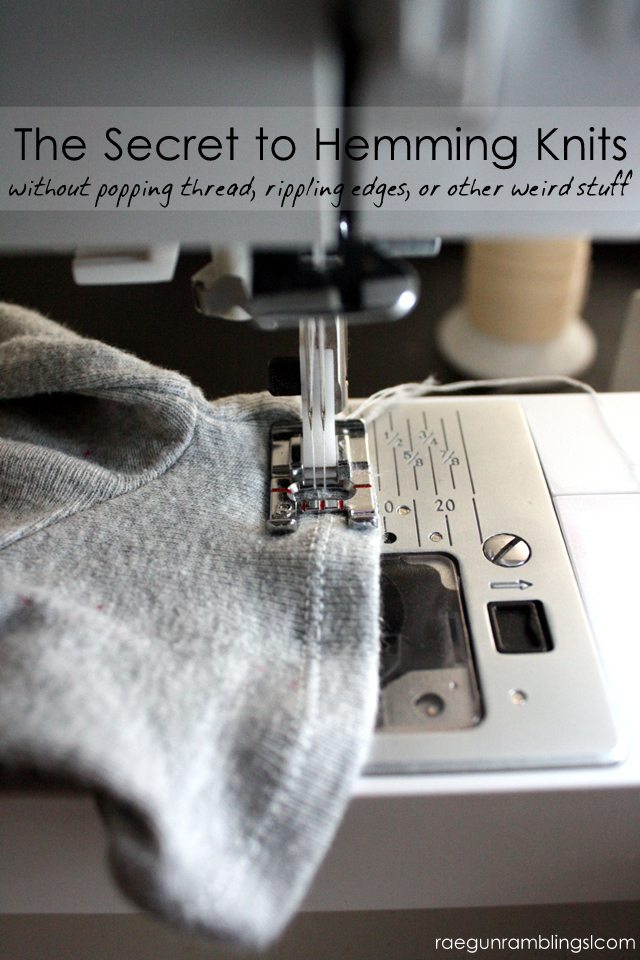 My secret tip to hemming knits.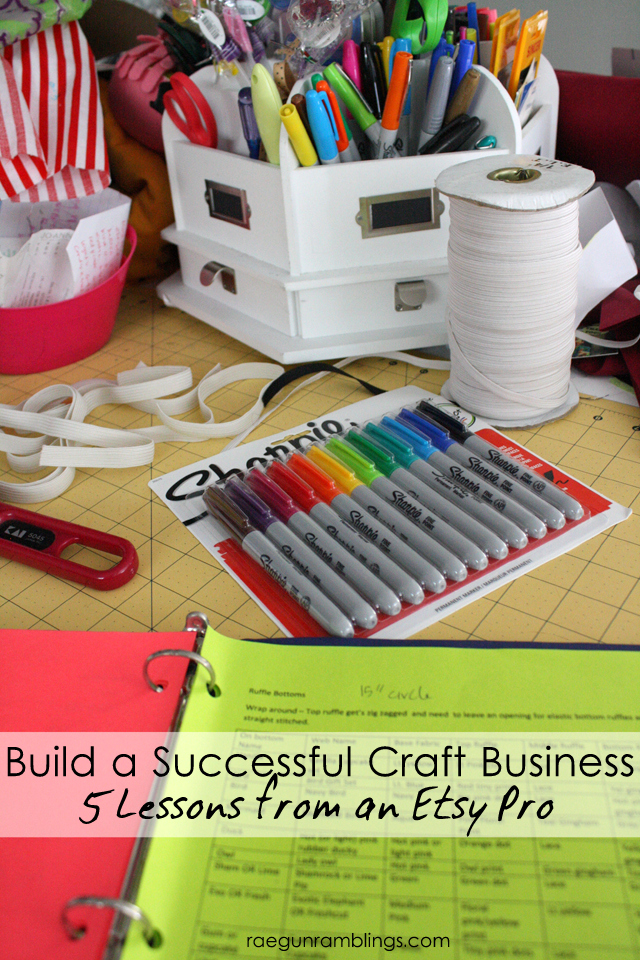 How I made my sewing hobby into a full-time (and full income) business.
Let's connect! You can also find me hanging out here.