When I saw the gorgeous imagery in the Alice Through the Looking Glass movie I knew I just had to do nails inspired by the film. The colors are so vivid and brilliant and I can't pass  up a good bookish (albeit film interpreted) nail opportunity.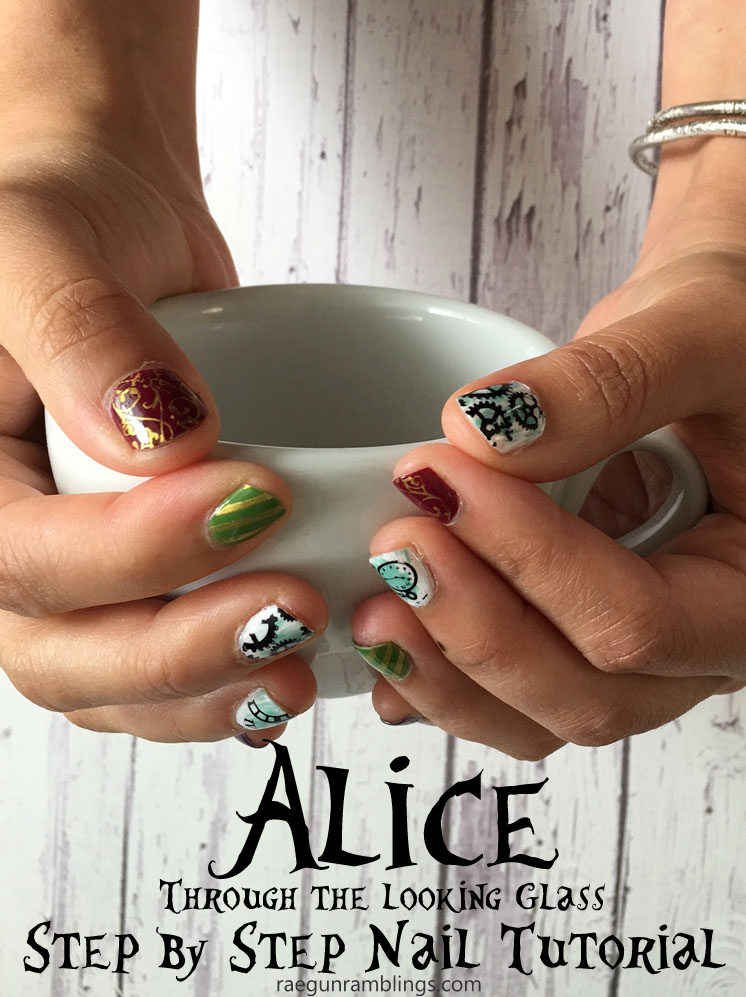 I did this manicure using my FAVORITE nail stamping technique. I originally shared this as a part of a live Facebook event. It was fun and I went in without any ideas and people hung out and helped me pick and decide what exactly to do!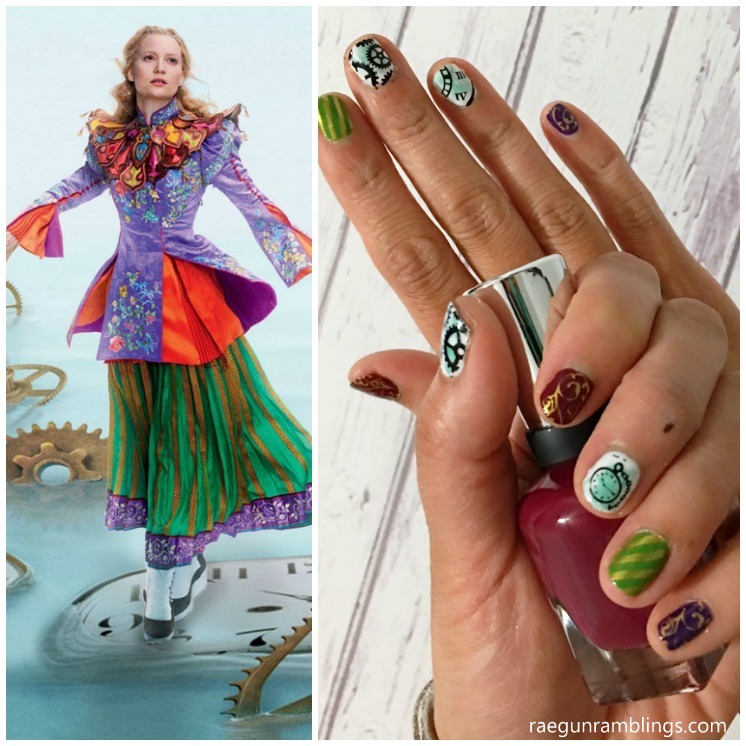 But here is the edited video with just what you need to replicate these Alice Through the Looking Glass Nails yourself.
Alice Nail Supply List
I have used affiliate links wherever possible.
Alice Through the Looking Glass Nail Tutorial
Apply a base coat.
Apply the solid color coats.
Apply a few brushes of teal to the white nails.
Stamp your gold stripes onto your green nails.

Clean your stamping plate with acetone.
Apply a thin layer of stamping nail polish to your stamping plate.
Scrap the excess paint off with a scrapper or old gift card.
Roll the stamper across the stamping plate to life the remaining nail polish.
Roll the stamper across your nail to transfer the nail polish to your nail.
See here for a more in depth treatment of how to do nail stamping.

Stamp the scroll design on to your maroon and purple nails with gold.
Stamp the clocks and gears on white black onto the White and teal nails.
Use a STAMPING FRIENDLY clear top coat.
Use a clean up brush and acetone to tidy up your nails and use tape to remove the paint from your skin. This can be done as you go as well.
Optional finish with another layer of top coat.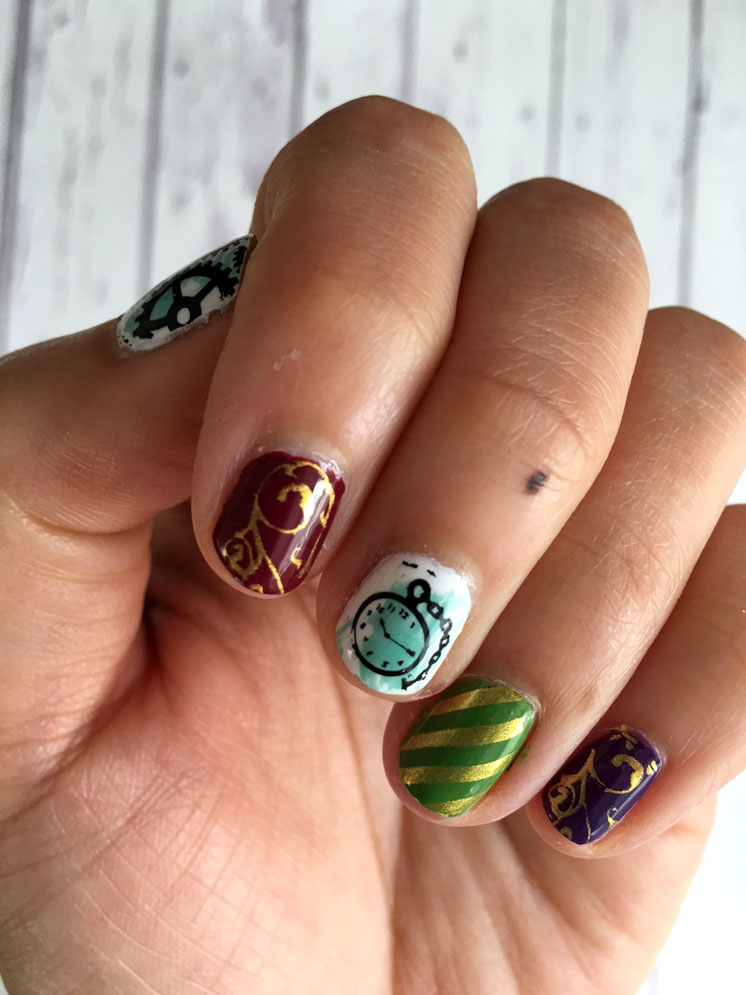 I think they turned out super cute. They are actually my favorite nails I've done in a while!

And just for fun here are some more fabulous Alice Through the Looking Glass inspired recipes and crafts!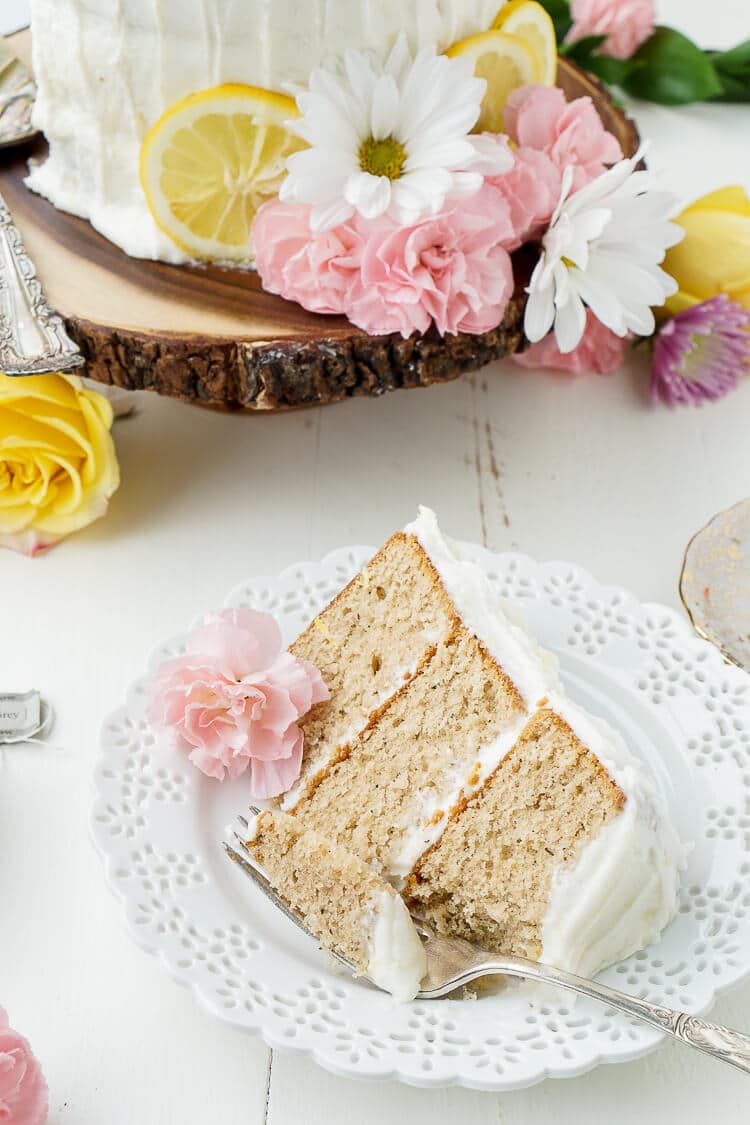 Earl Grey Cake with Lemon Buttercream by Sugar & Soul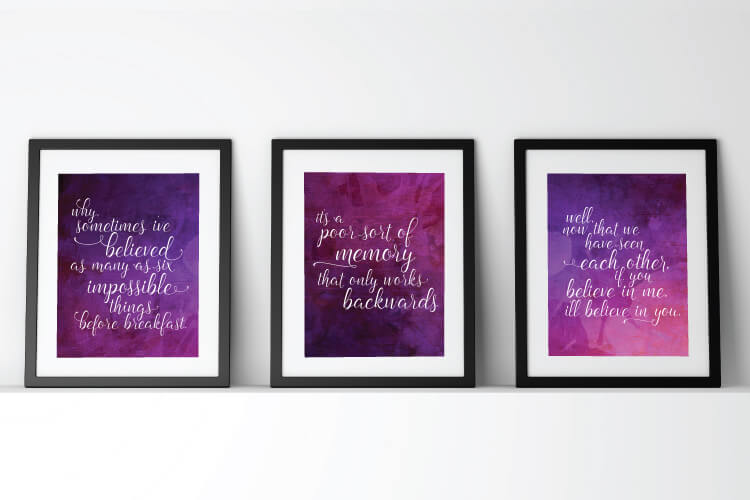 Alice Through the Looking Glass Printable Quotes by Hey, Let's Make Stuff
The Mad Hatter: Whiskey Jalapeño Strawberry Cocktail by Merlot Mommy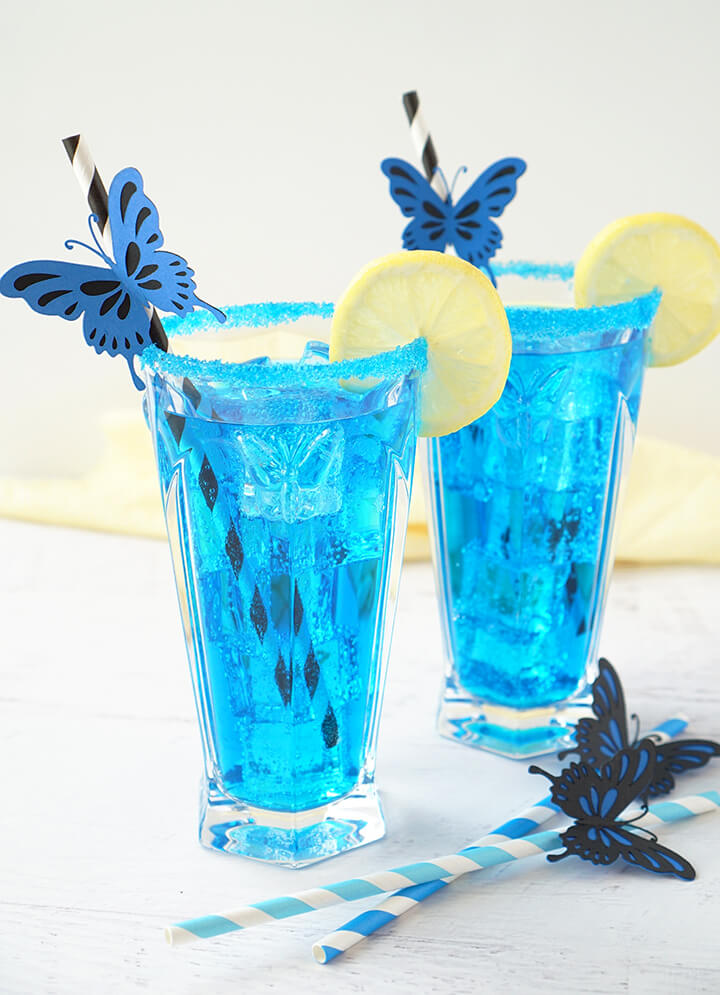 Electric Blue Butterfly Cocktail/Mocktail by Happiness is Homemade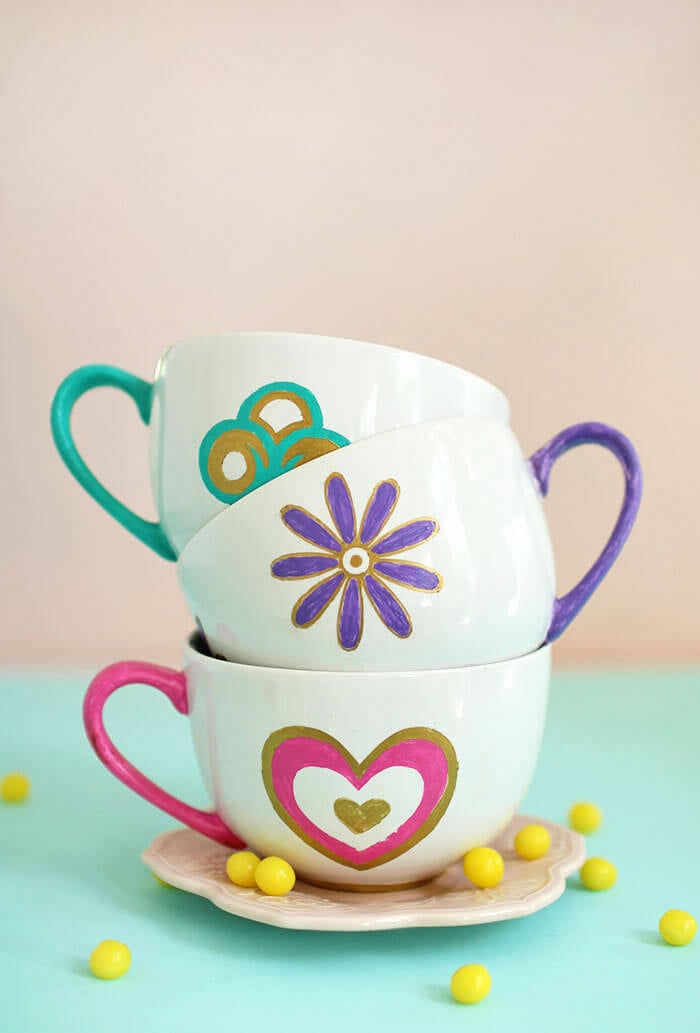 DIY Tea Cups by Persia Lou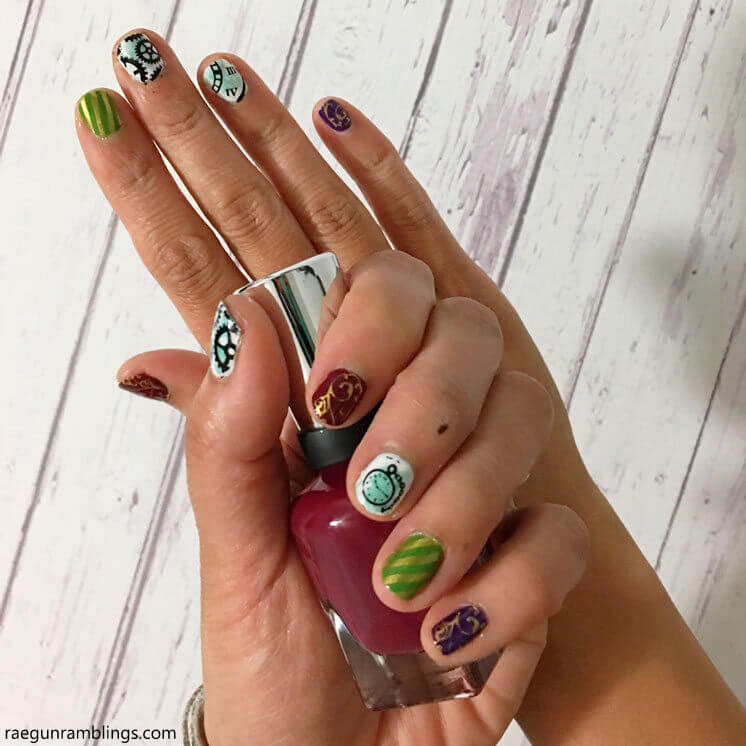 Alice Through the Looking Glass Nails by Rae Gun Ramblings
You might also like: