Have you ever tried nail stamping? It's a fun and easy way to cute nails for those of us without a steady hand. I have just updated this post to add even more awesome tips and tricks after a year of doing my nails every week. Make sure to pin this post so since I'll be updating it as I continue to learn new tips and find new awesome products.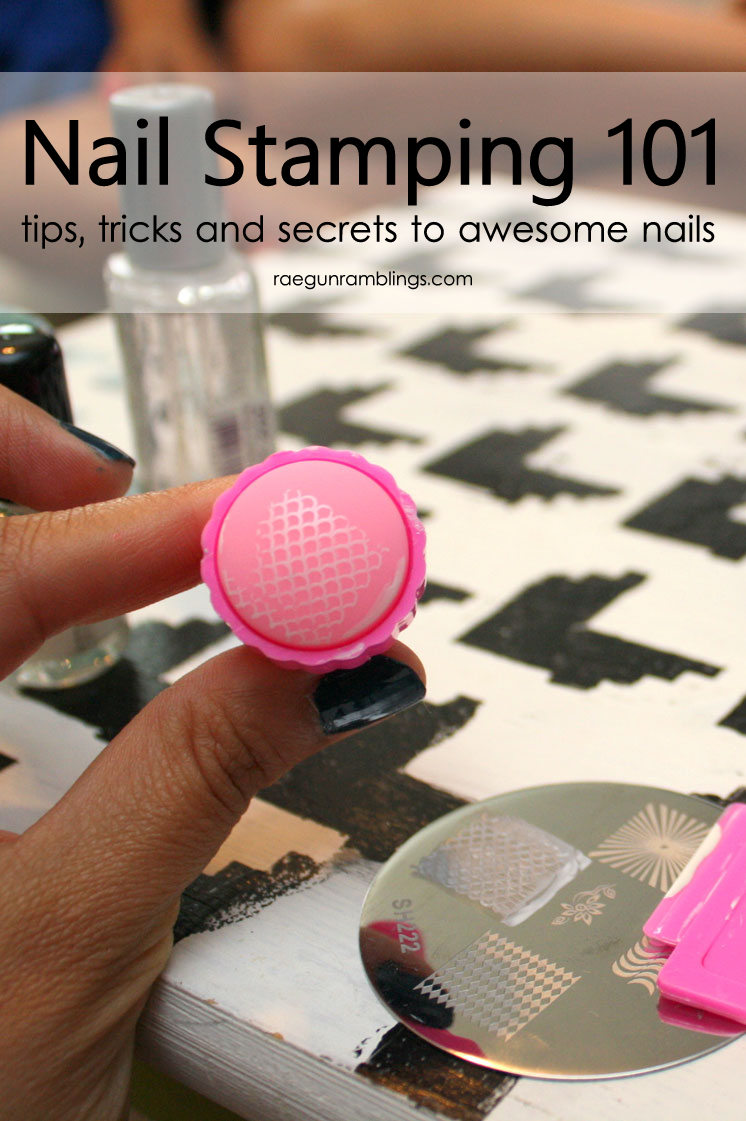 There's just something about Summer that makes me want pretty nails. Maybe it's the flip flops and all the exposed toes but the nieces and I love doing our nails together and one of our favorite things is Nail Stamping! Have you ever tried it?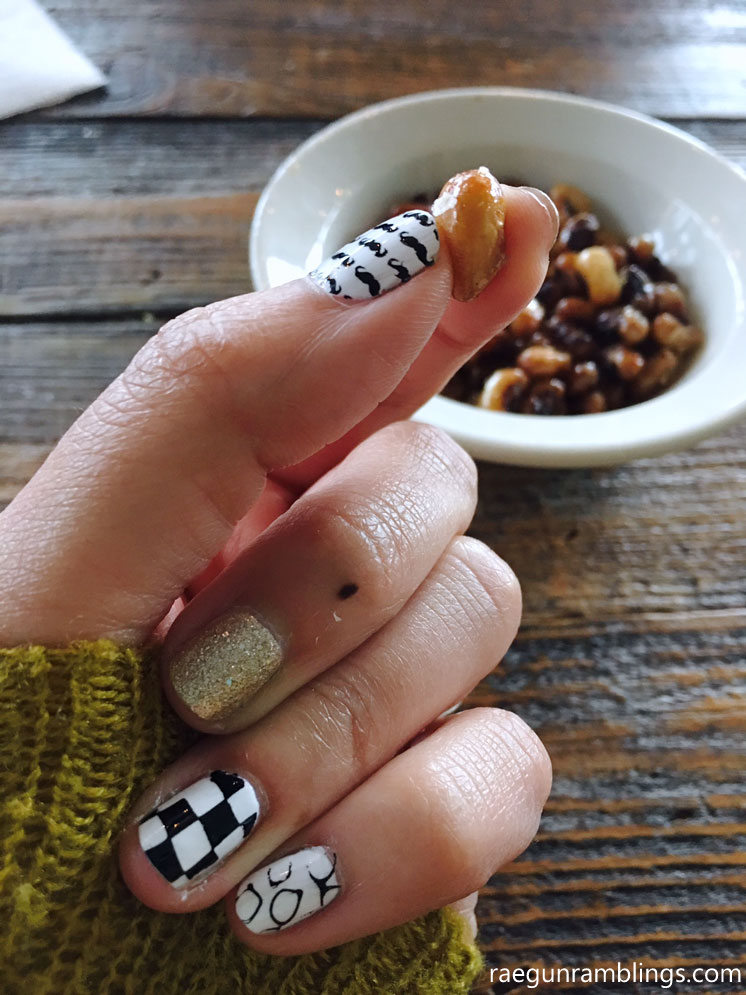 If you don't know, nail stamping is a way to get fun designs on your nails. I love it because it doesn't require any artistic ability or steady hand. Plus as long as you get a design plate with small images it works great for tiny kid nails too!
Watch the video or read the steps below!

I'm sharing how to stamp nails and some of the tricks and tips I've learned from trial and error.
What You Need to Stamp Nails (you don't need all of them I'm just giving options)
When you shop through my links I get a small percentage. The prices will always be the same as regular prices (or sometimes lower). These are what I use I didn't swap any products for a cut but when they offered one anyways I linked it. Also note I have been updating this post as I learn more and find products I love so some of the pictures might not match my current favorite products. 
Nail Stamping Plates
Nail Stamper
Stamping Nail Polish
Stamp Scraper
Nail Polish Remover

100% Acetone is my favorite, better to use this to clean up your stamping plates since it will note leave a residue

Clean Up Supplies

cotton make up remover pads or cotton balls
toothpicks
paper towels

Scotch Tape 

any office tape that isn't super sticky is fine

Base Coat Nail Polish
Top Coat Nail Polish

Some top coats will smear stamping nail polish I like this one over my stamping polish
And I like this one over the one above to give it all an extra shine but this WILL smear your stamping polish and this layer is optional.

Nail Polish for base colors
How to Stamp Nails
Start with painted and fully dried nails. Start with a base coat and end with a top coat on top of your colors. Use a toothpick to take of polish that strayed into the side of your nail. This is also a good time to use the clean up brush and acetone to remove stray polish from your skin.
Paint a coat of contrasting nail polish onto your design plate.
Scrap excess off with scraper.
With a rolling motion press the stamper onto the stamp plate to transfer the design to the stamper.
Stamp onto the desired nail also using a rolling motion.
Use tape to pull of any stamped polish that got on your skin (it works like magic).
Use acetone with cotton pad to clean up your plate between each stamping.
Allow to dry and top with a coat of clear polish make sure it is stamping friendly some top coats will smear nail stamping polish.
Use your clean up brush to get any stray nail polish off of your skin.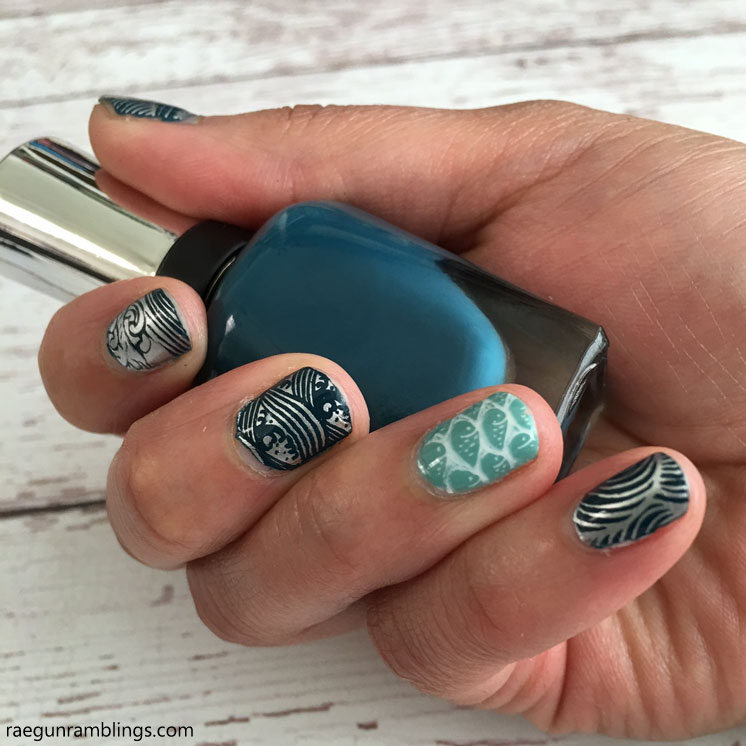 Some Tips and Tricks for Nail Stamping
Practice, practice, practice. This is definitely an activity with a learning curve. It takes time to figure out but once you do it's really fun.
MOST IMPORTANT Use a nail stamping polish. You want your stamping polish to contrast with your base coat. I've found lighter colors tend to work better. You want a thick polish and metallic seem to be a little thicker and work better if you want to give regular nail polish a try. Some regular polishes will stamp (like Walmart's Ice metallics) BUT the stamping polishes work SO MUCH BETTER and are way easier to work with. they are 100% worth the extra coast.
Be patient and paint your nails allowing them to dry full complete with a top coat. That way if your stamp doesn't turn out you can quickly wipe it off. Be prepared to do this especially when you are starting out! It's not you, it's just a tricky thing to get down.
Have all your tools set up so you can move quickly. Once you scrap your place you want to move fast.
Consider just doing an accent finger. While stamping is really fun it is finicky. Sometimes I think trying to get 10 fingers perfect (or good enough) on 3 people (me and both nieces) just takes too long.  But a few accent fingers are just the right about of fun. UPDATE: now a year into it and exclusively using stamping polishes I can easily do all three of our hands without getting too frustrated and having to do too many re-dos!
Know that not all designs are created equally. Different plates and different designs work differently. Unfortunately there is not great way to know which will turn out but the brands I listed I have had great success with. Just buy a plate with designs you love and give it a shot.
Have fun!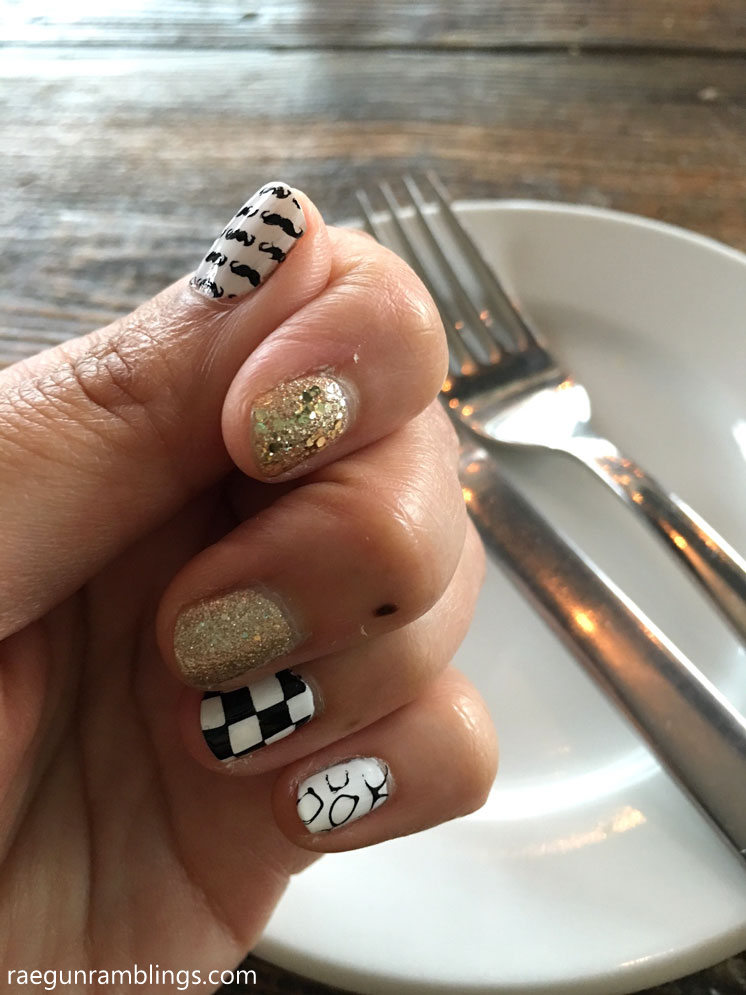 I originally posted this as a part of Nap-Time Creations awesome Summer Fun Series, going up today!
You also might like: