I love a good Christmas cookie exchange but this time of year is so busy that I'm thankful for recipes like this Cake Mix Peanut Butter Chocolate Cookies recipe.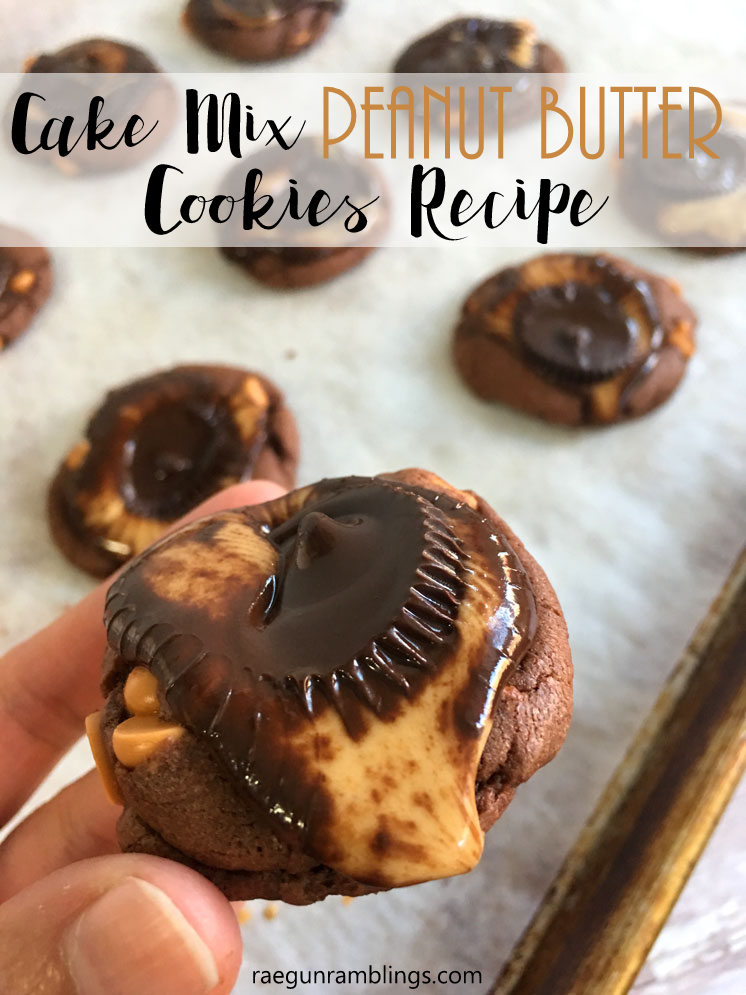 This recipe is crazy easy and the cookies are super yummy. These are perfect for those December weeks when you want fresh baked cookies but have one billion activities and responsibilities to take care of.
That said these would be super yummy any time of year. I made a batched today at the same time that I made dinner. They are as fast and easy as making a box of brownies but definitely with a little special touch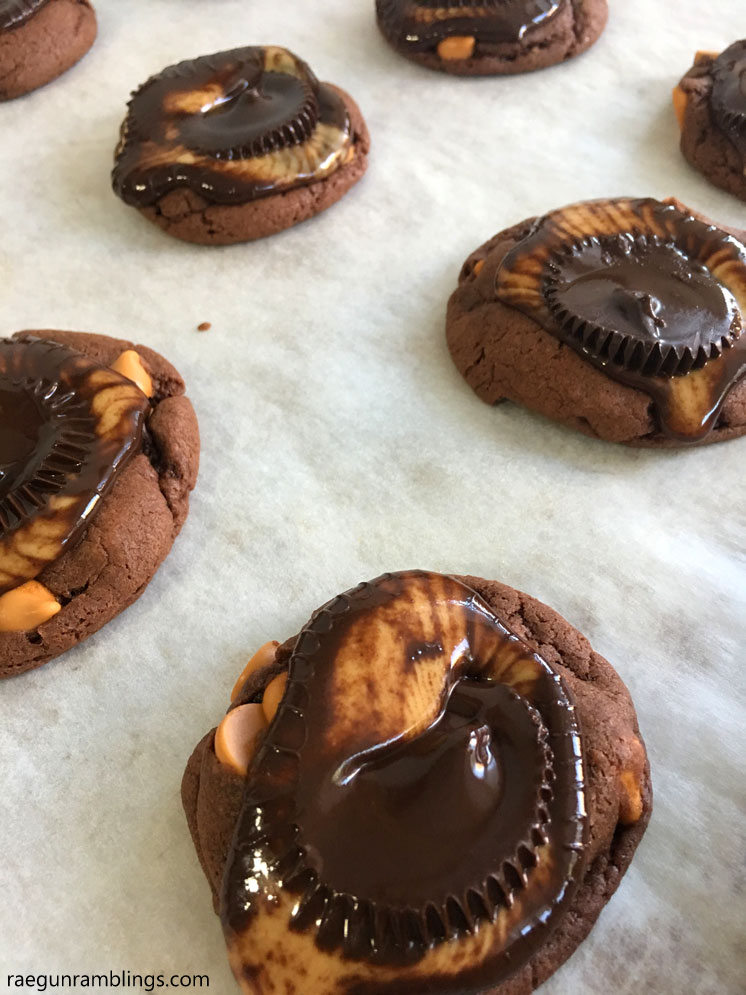 Ingredients
1 Box Devil Food Cake Mix (I used this one)
1/3 C vegetable oil
2 Eggs
3/4 C Butterscotch Chips
40 (ish) Peanut Butter Cups
Directions
Mix together everything except the butterscotch chips and mints.
Once combined stir in the chocolate chips.
Drop onto a cookie sheet in 1 inch scoops. Keep it small these spread a lot!
Bake at 350F for 8-10 minutes.
Remove from oven and immediately top each with an unwrapped peanut butter cup.
The heat from the cookie should melt the chocolate and when it does take a knife and smoosh it down to make the marbled look. If your cups don't get spreadable you can pop the cookie sheet back in the oven for a minute.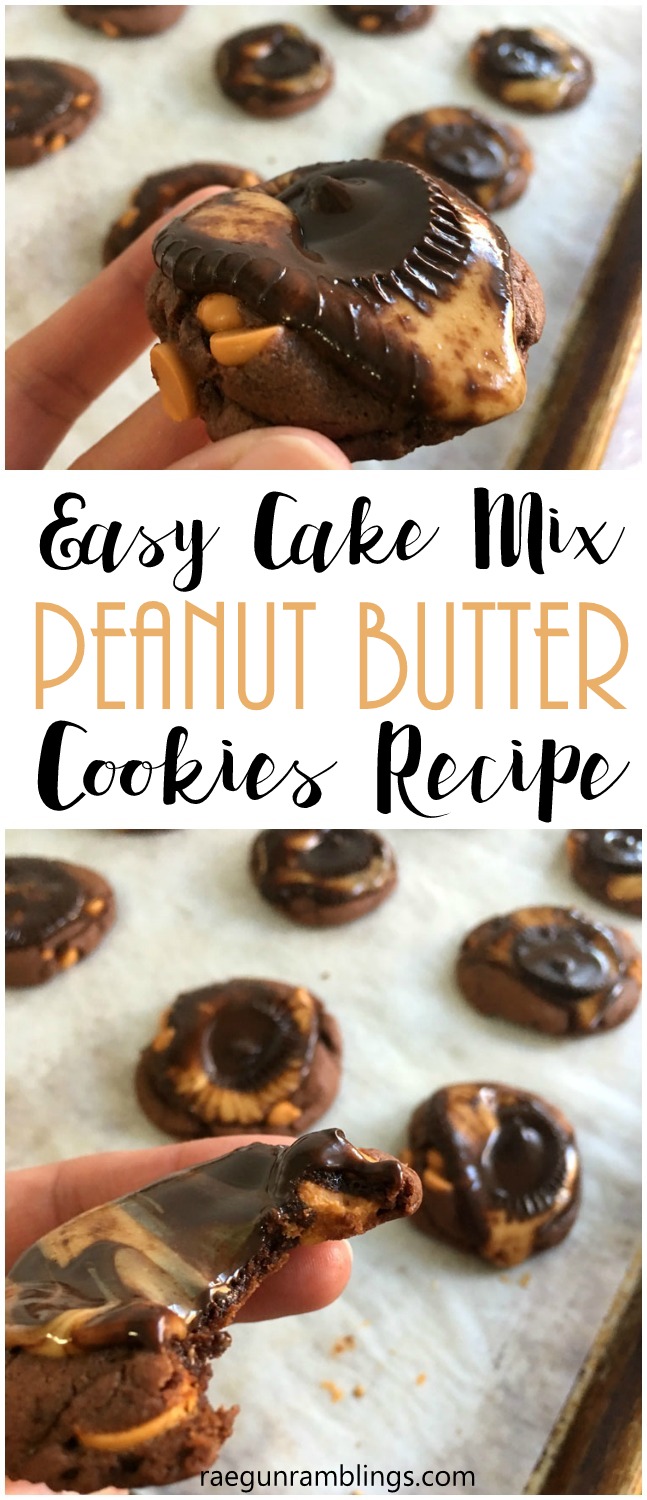 What are your favorite cookies?
You also might like: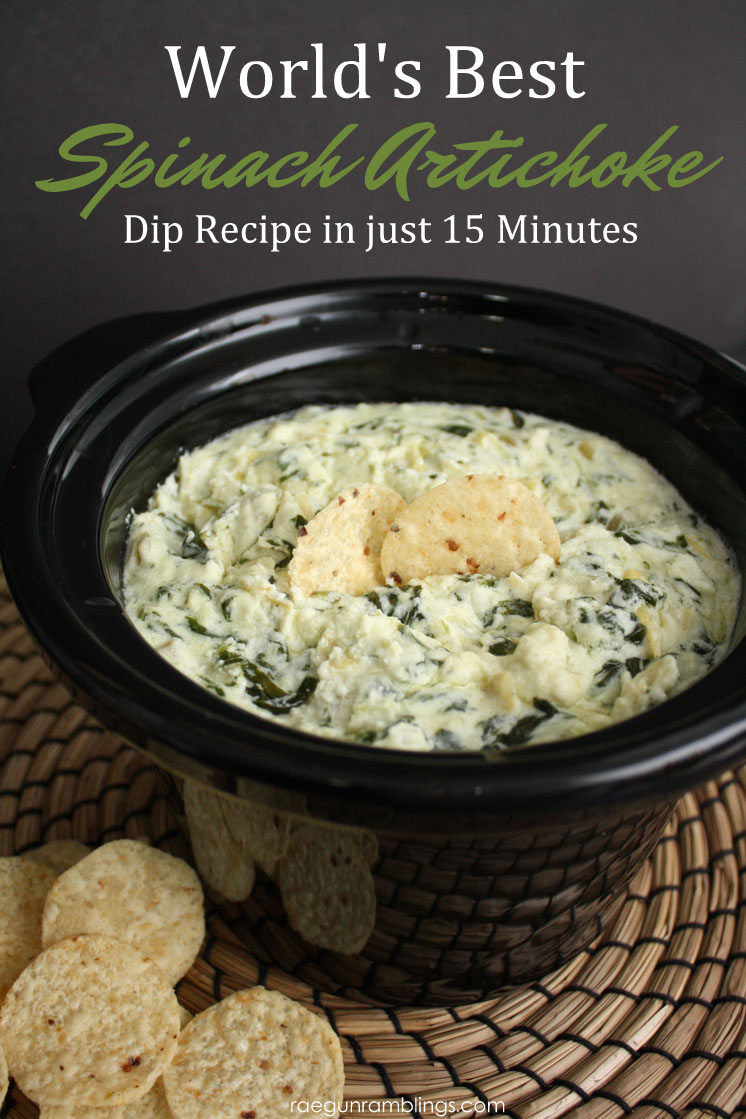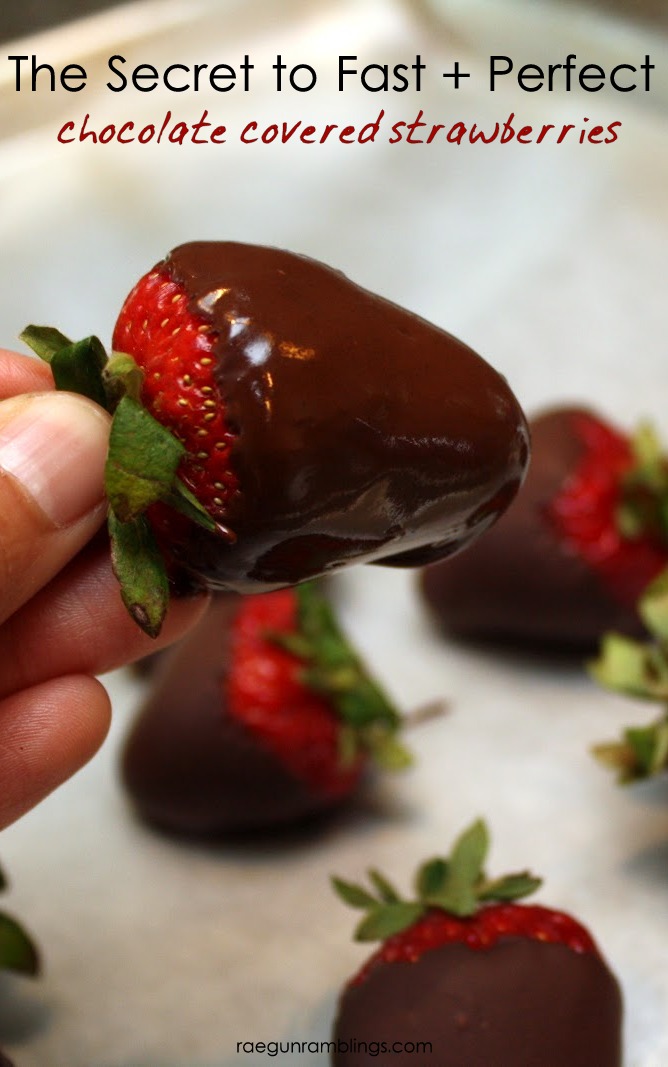 How to make the best chocolate covered strawberries.