I'm pretty obsessed with these DIY Frozen Elsa and Anna sister shirts. No surprise since it's the perfect wearable costume.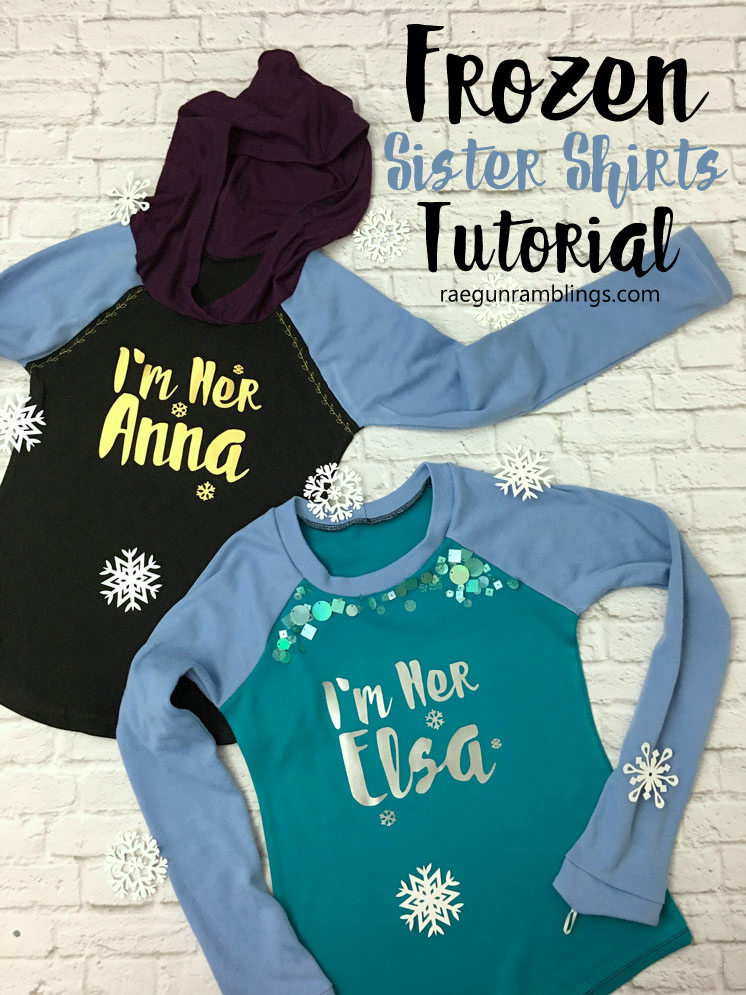 My sister gave the girls a trip to Disneyland for Christmas and the one thing she wanted for their trip were Elsa and Anna shirts. Sure I could have just grabbed some blank shirts and vinyl-ized them but I can't resist a good costume-y project so I tried to make versions of shirts that had elements of the characters' outfits.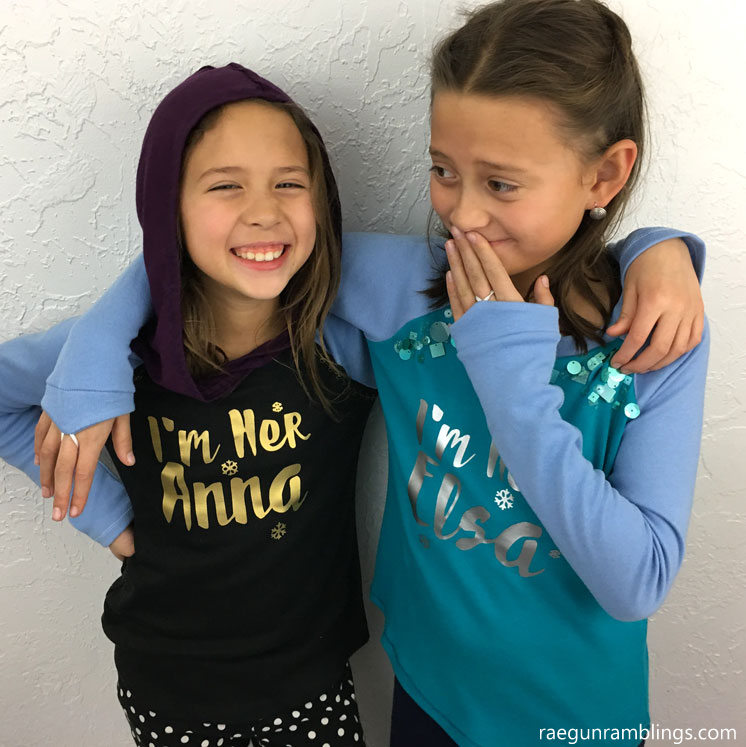 I was so giddy about how these turned out plus I love how they can wear these to school. Their trip was back in February  but I've got both of the girls wearing these multiple times since and you know there isn't a better compliment you can give someone who makes you clothes than wearing them alot :).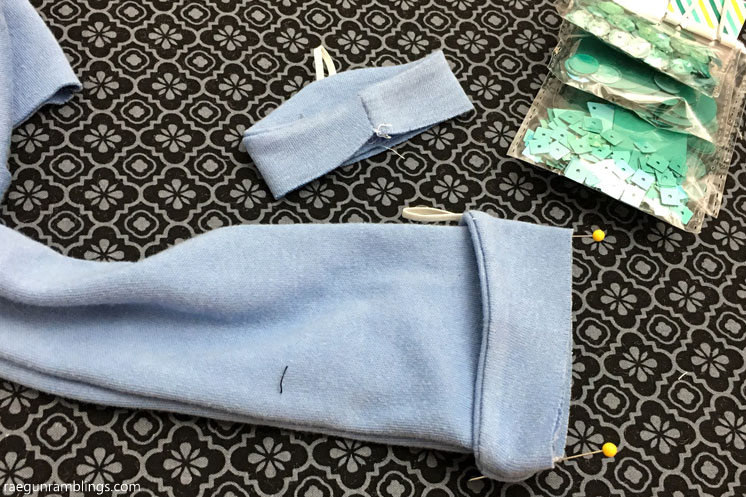 What You Need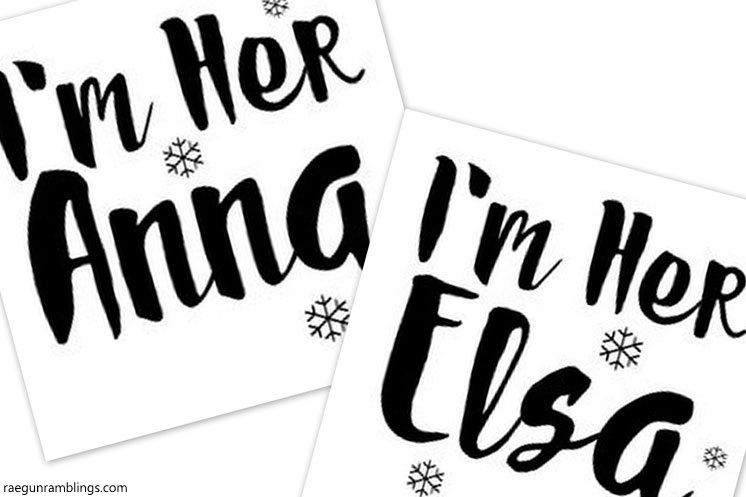 What to do
Sew the shirts according to the pattern directions. I opted for hemming the Anna sleeve and bottom hems with the my favorite method instead of the bands but that's a personal preference and doesn't really change the look.
For Elsa when adding the sleeve band instead of folding the band piece in half and sewing, fold it in half, cut it and then fold in half to find the center (for the finger loop) cut it at an angle. Cut a small piece of elastic and pin it between the two layers of the cuff. Then resew the angled side. Sew the short edges together and now you can add the cuff like normal.
Use the free design and cut out vinyl with the Cricut. And iron onto the shirts.If you don't already know how to use iron-on vinyl see this post.
For Anna, use gold thread and sew a decorative stitch across the sleeve seams.
For Elsa hand sew the sequins along the top.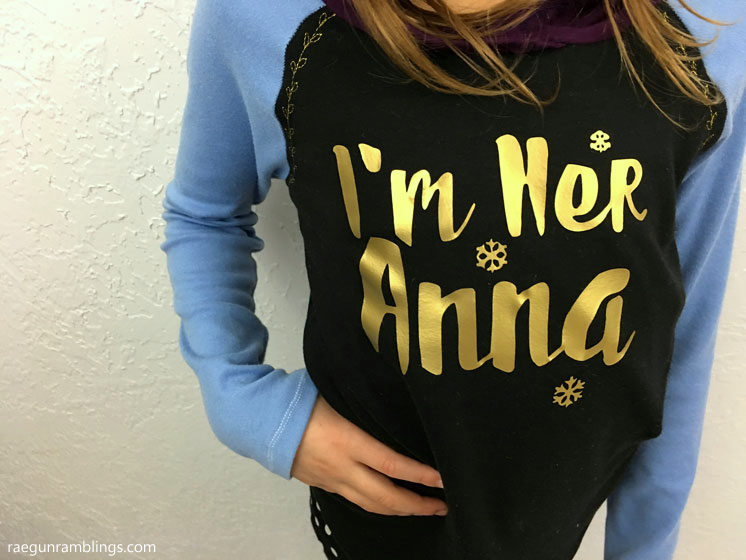 You don't have to do the detailing if you don't have fun stitches on your sewing machine but I absolutely adore how it turned out with the gold metallic thread.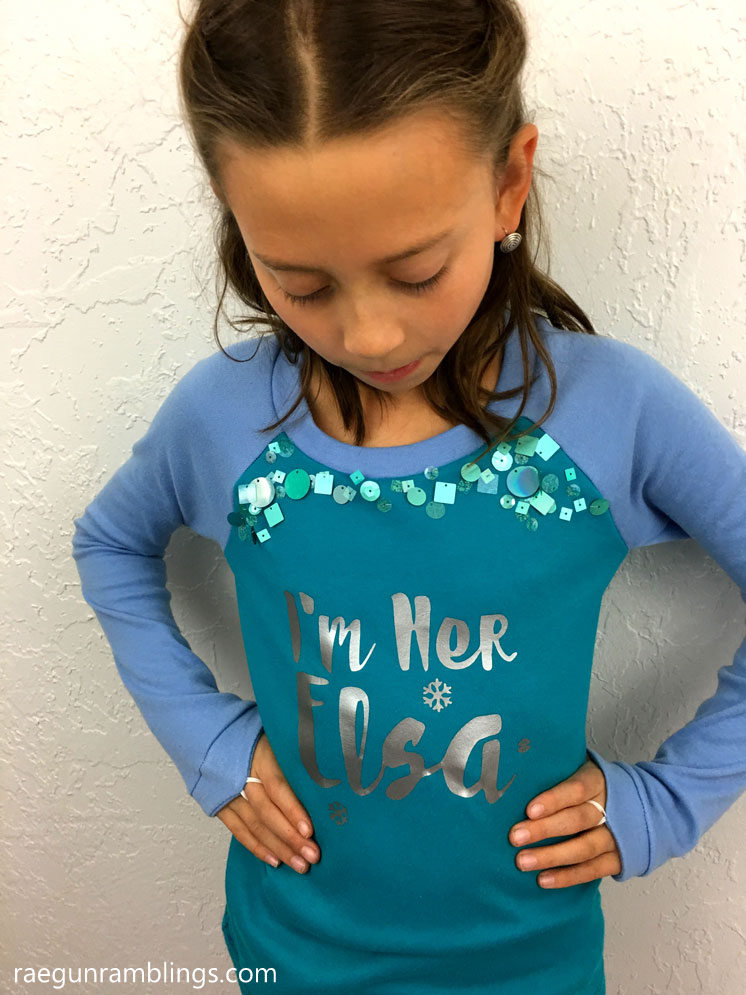 This was one of my first times sewing sequins and it was pretty easy I just kind of took stitches and tied knots every 3-4 pieces since if one stitch pops I don't want ALL the pieces falling off.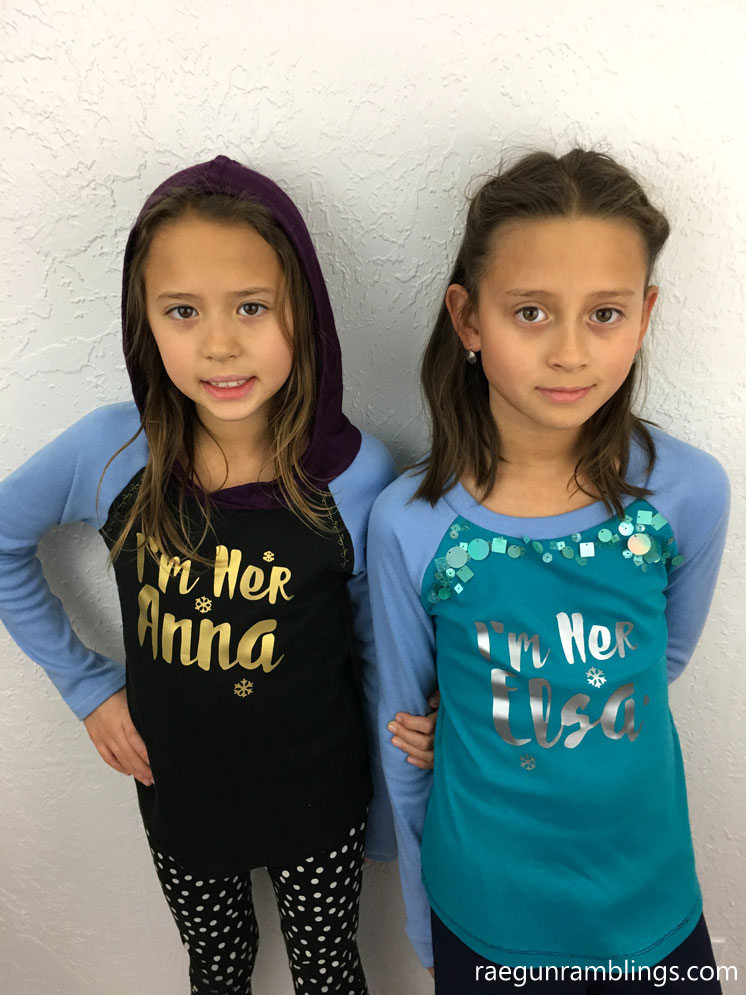 I just love how these are regular shirts but how the hood totally is a nod to Anna's cape and the sequins is like all of Elsa's sparkles!
You also might like: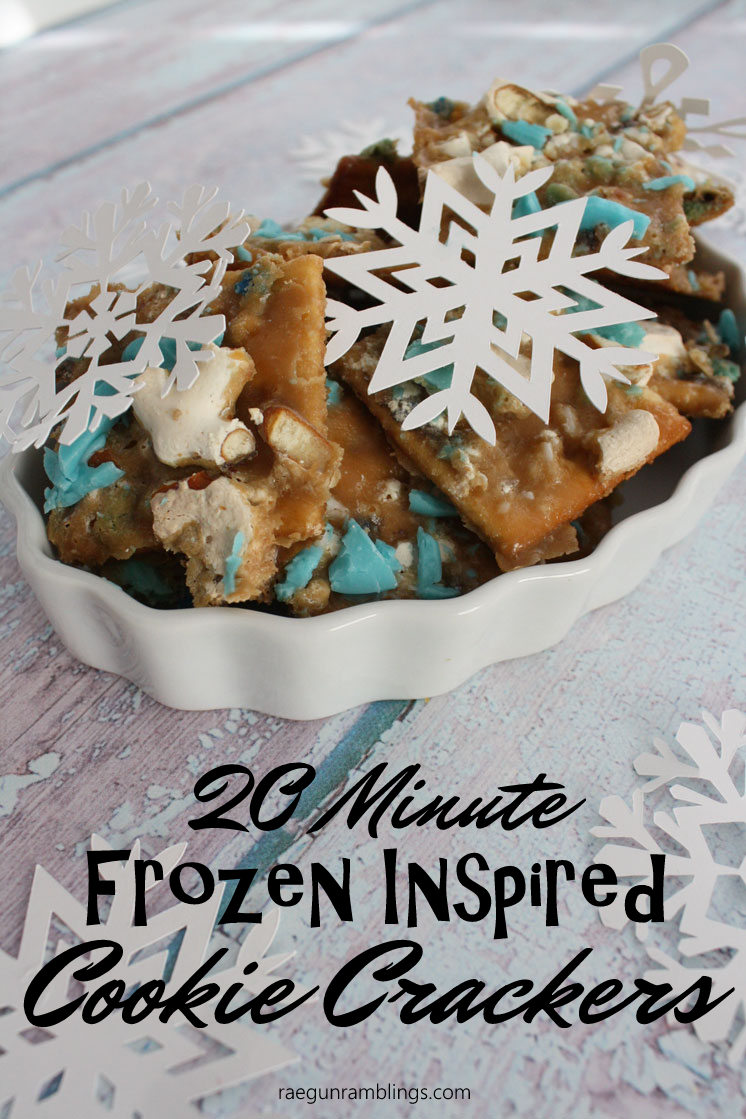 Frozen Treats plus other awesome Frozen inspired party ideas and projects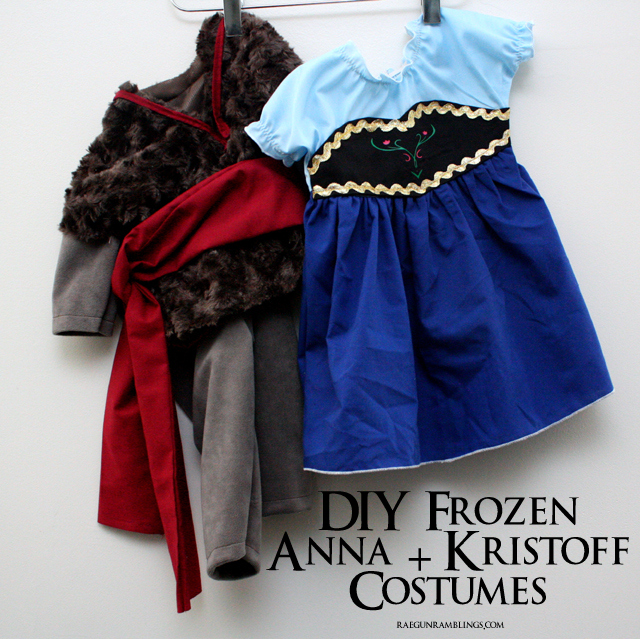 Baby Anna and Kristof Frozen Costume Tutorials
This is a sponsored conversation written by me on behalf of Cricut. The opinions and text are all mine.