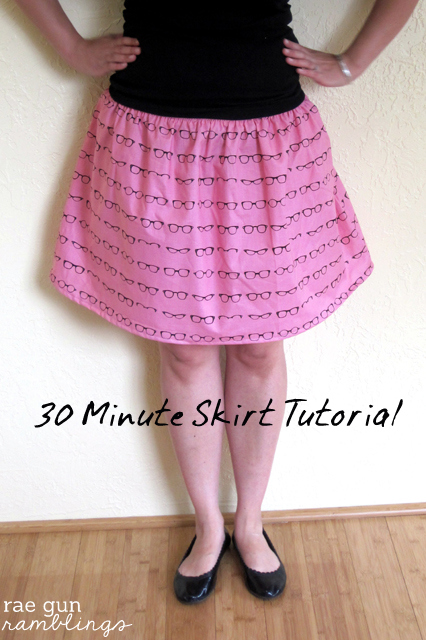 I'm so excited to be joining in on Marigold from Hideous! Dreadful! Stinky! 's Summer of No Pants series again this year. If you aren't familiar with the series it's packed full of tutorials, round ups and giveaways to help us get our skirt and dress on over the Summer and get out of ahem the yoga pants. Today I'm excited to share my super fast 30 minute skirt tutorial. My favorite part is that it only uses 1 yard of fabric and little elastic. Also to help encourage the fun I'm giving away a big bundle of designer fabric and elastic. 6 yards enough to make 6 new skirts or whatever else you want to make out of the fabric!
First the tutorial.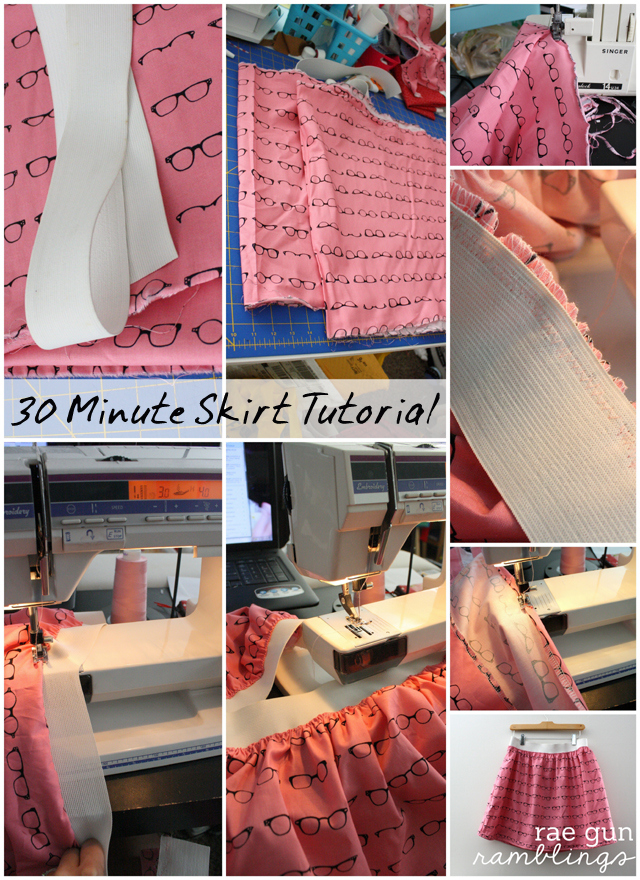 You'll need 1 yard of fabric and about a yard of wide elastic (this depends on your waist size).
First prep your fabric so you have two pieces that are each 22 x 36 inches. I just tear mine along the fold from the bolt.
Then sew the one short side of each piece to each other right sides together so it makes one long skinny piece.
Finish the long edges either on your serger or with a zig zag stitch.
Cut your elastic 5-6 inches SHORTER than your waist measurement. You want it to stretch or it will feel like it's falling off.

Mark the center of your elastic and try to stretch it the full length of your fabric piece. You may have to use some muscle. If you can't stretch it the full length cut even amounts off both ends to however long you can get the elastic to go (I did have to trim my fabric).
With the right side down stretch the elastic and zig zag the fabric onto the elastic.
Then fold the fabric down so the right side of the fabric is up and while stretching the elastic use a zig zag stitch to top stitch the fabric.
With right sides together sew up the skirt so you have a tube.
Finish the hem how ever you like. I just did a simple narrow hem by rolling the fabric under twice. Easy peasy.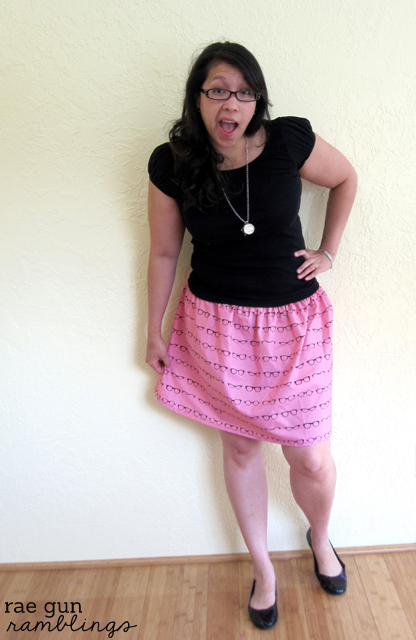 And then the final step is to take incredibly awkward pictures of yourself with the camera self timer. But really I am a big fan of the skirt I wore it out and about all day and I had a bunch of people compliment me on it. And all this with a super easy to make and easy to wear comfy skirt.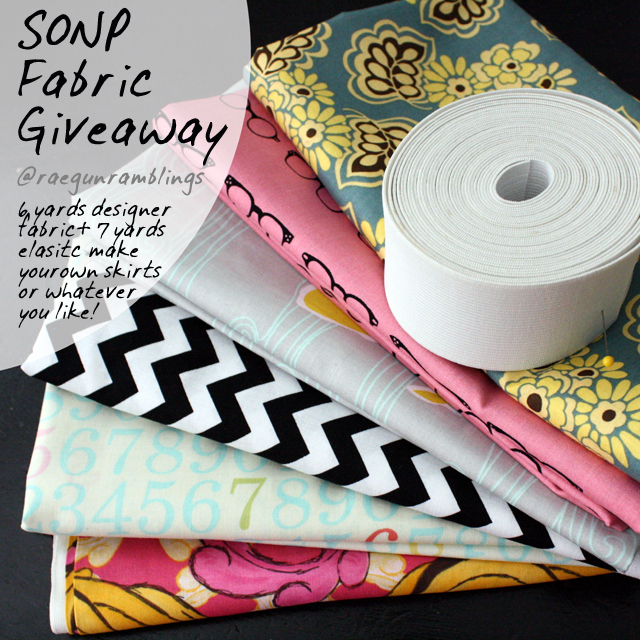 And be sure to hope on over to check out all the other awesome SONP posts!
You also might like: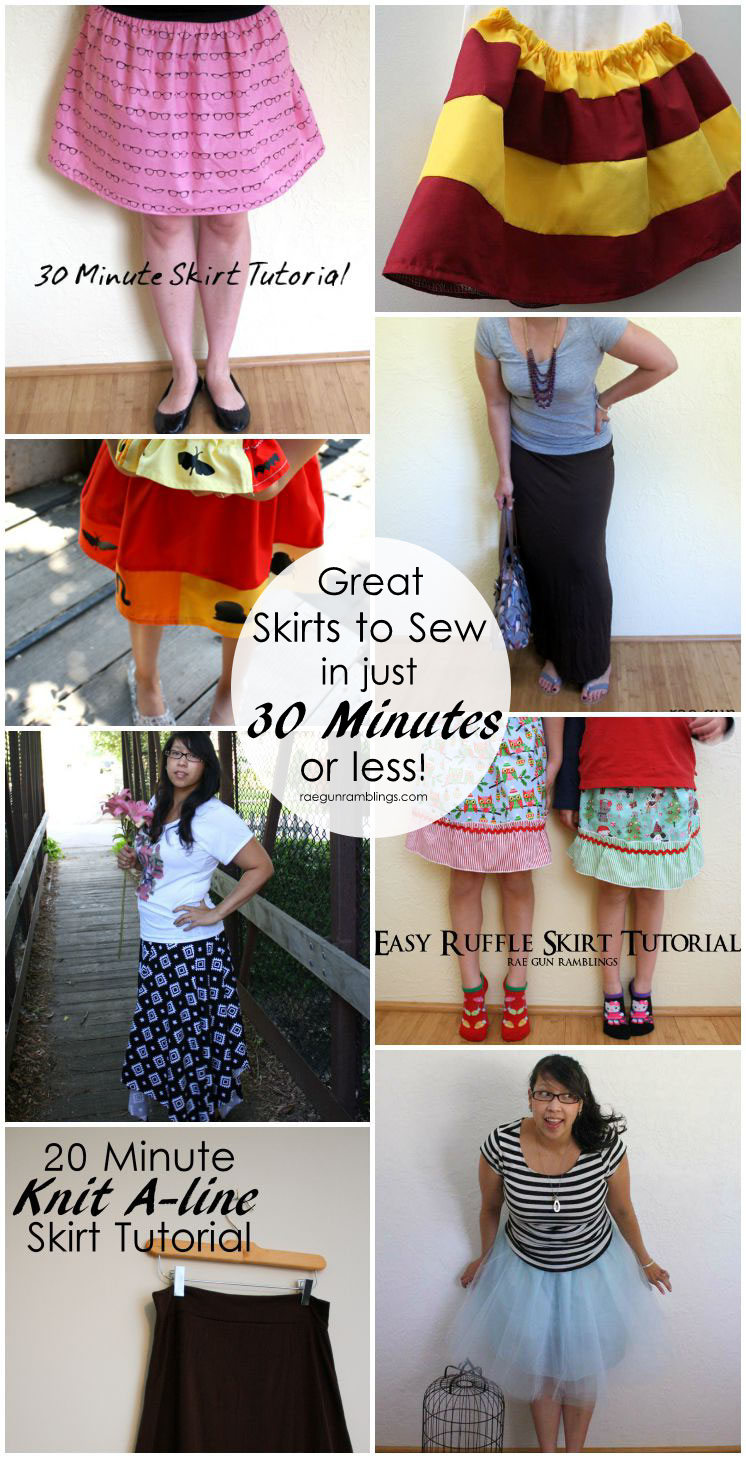 30 Minute 1 yard Fabric Skirt | House Pride Skirt | Easy Panel Bug Skirt (for kid and creature) | Fast Maxi Skirt | 15 Minute Square Maxi Skirt | Easy Ruffle Skirt | Fold Over Waist Knit Aline Skirt | Quick Tulle Skirt