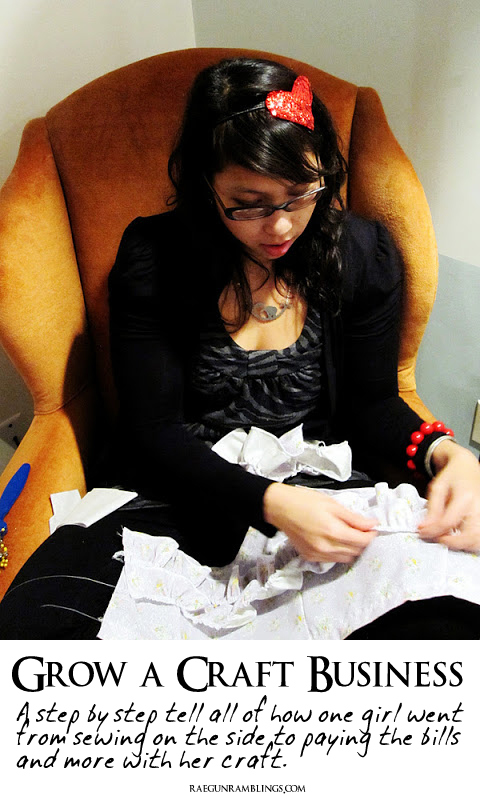 (me working at a band practice because I literally needed to make use of every spare minute available)
I hope it goes without saying but just in case you need the invitation I want you all to know that I love getting emails and questions from you guys (fun, serious, whatever).
I get tons of questions about selling on Etsy and for the longest time I've wanted to write something that would be helpful. For those of you who don't know, I make and sell baby clothes on Etsy. I do well, not like crazy, but for a small self created home business it's good. While I DO have tips to share with those of you interested, I first want to share how I got here. Don't get me wrong I don't think I'm all fancy smancy but it's a welcome supplemental income for our family doing something I really enjoy and since I regularly get asked how I've done it I thought I'd share. Warning this is going to be a LONG post.
2006 
I was in grad school pursuing a phD in philosophy. I was newly married and living in a tiny condo. My sister told me she was pregnant with a baby girl –my first niece. I started making the baby clothes.
2007
Joined a community ed sewing class to refine my sewing skills. I had spend the last few years totally in acedamia it was nice to be back in touch with my crafty side. The baby came and I kept making her clothes. People told me they were good and I should sell them (in that non-serious way that people say that about nice things people make).
I found a craft community called craftster which introduced me to Etsy. It was so cheap to open a shop so I listed my first item. I filled out the paper work with the State and Feds to make tax stuff legit (just in case and because it was so easy, really just a phone call and a form. I'm not sure if things have changed).
I spent a lot of time in the Etsy forums, showing my face, making comments, asking questions, etc. I think this really helped me to get noticed. I personally kind of hate the forums since they are a time sucking hole of drama a lot of the time. But you can get a lot of good info and it's a way of networking. My tip is to stay away from the promotion section. Ask questions, if you know answers give them. And use a nice clean product image for your profile picture.
I made the dresses in sizes of babies I knew took pictures of the dresses and listed them for sale as made to order. I also had pictures of the dress style and fabric swatch pictures that I could make the dress out of and sold those as made to order as well. I was not interested in making a bunch of items that would just sit around my small house and never sell.
That year I sold 100 items. I was over the moon. Most of what I sold were little dresses, coordinating bottoms and baby carriers. I set a goal to double my sales in the next year. I was blogging too.
2008
I blogged more and added my blog to the blog roll lists on the etsy forums every week. I still interacted in the forums a lot.
I added more dress options both styles and fabric options. I added bloomers and lace topped diaper covers.
Late this year I made my first ruffle diaper covers a gift for that baby that started everything. I took pictures before mailing it off and listed it. This is also the year that I made my first retro ruffler, my vintage inspired sun suit.
I took a custom order for a Fancy Nancy dress and sold a few during Halloween that year. I also took a custom order for a Pebbles costume made an extra for my eldest niece and made a french fry costume for my new baby niece and took pictures of them and added them to the shop.
I became involved with a few teams. Team treasuries have been very helpful for me. I recommend joining teams.
This  year I sold a little over 200 items.
2009
This is the first year I sold my Pebbles and Bam Bam outfits (besides the initial custom order). They were a hit and every Halloween since I've been swamped.
This is also the year I realized my shop goes through seasons. The on season is from mid-January to the end of October. November and December are very slow and things to start picking up in January again.
I gave up cleaning my home. I paid a gal to come on a monthly basis and clean.
I tried a few craft fairs. They were flops I was stuck with a lot of product.
This year I sold a little over 300 items.
2010
This is the year things started to feel real and with it the stress came. We moved into a bigger home and instead of having all my sewing crap in our living room I got a joint work room that I share with my hubby's music stuff and his day job work stuff.
I was no longer teaching and I was so busy with the business I did almost nothing for school. I was supposed to be writing a dissertation. The stress of not making progress on school stuff was overwhelming. I was so busy and I didn't want to feel like a failure for quitting. But I thought about quitting all the time. I had finished EVERYTHING (classes, tests, proposal, etc.) except the actually writing of the dissertation. Everyone kept on saying "but you're so close". My mind was constantly torn between wanting to quit school and wanting to finish. On one hand school was hard and discouraging and on the other hand I was seeing my business grow and feeling encouraged by customers. I gave my time to what made me feel more competent.
Sales were steady and regular every day. Halloween was pure insanity. I couldn't have gotten through it without the help of my family and friends.
I joined facebook. Did some giveaways on my own sites , the sites of others and did some guest posting. I started submitting things to sites like stumbleupon, craftgawker, and all the link parties on other crafty blogs.
This year I sold over 550 items.
2011
Sales were steady. I was working 14-16 hour days 7 hours a week. I took work with me everywhere. To family parties, to the bar when friends were performing music, everywhere. It was obnoxious and not healthy. I set a resolution to deal with my stress and the anxiety that 'juggling' school and my business had caused and another resolution to make my business more manageable.
I worked my butt off to get ahead and we went on vacation. I added to all my listings that things would take an extra week while I was gone. I was right on schedule right when I got home. And then I got really sick. Just a terrible cold that lasted 2 weeks and I got really behind. It was horrible. Once I was well enough to look at the computer I was so behind. I sent out tons of apology emails. With help from my mom I finally got caught up and I sent partial refunds and special coupons and was so grateful for many understanding customers and just had to shrug off the handful of cruel ones. But I was freaked out. I should be able to get sick without everything falling apart and I shouldn't have to work 16 hrs a day every day of the week just to stay a float.
My mom started helping me regularly instead of just at Halloween or when I needed to be bailed out.
I made the hard decision to quit school with just a Masters. The relief of having the stress lifted was amazing. I don't regret it. I wish I had had the guts to do it sooner.
Halloween was crazy again but this time I had regular help. I also had spent a lot of time thinking how to streamline things. I cut a lot of steps out that took up time like hand writing notes to customers,ironing at multiple steps, and more. That made a huge difference.
I also stopped making things that I didn't like making as much and put more energy into trying to sell the items I could sew faster. After many customers requested onesies to go with my bottoms I added sets which were great because people liked them and they fell into the 'faster to make' category.
I pushed really hard to improve my blog and facebook presence.
I was selling regularly so I was renewing my items regularly which brought in more sales.
This year I sold over 700 items.
2012
I feel like I'm in a good place. I see sales picking up again after my normal seasonal lull. I am still a little nervous about the changes that Etsy made to their search but I think things will be good. I'm not sure if sales will be as good as last year but I'm hopeful that things will still be good and more importantly I'll be able to handle them in a healthier way. On the other hand if things do get overwhelming I know how much I can handle and I'm prepared to say no or take less orders because I know how hard it was to be too busy.
I'm going to be honest. I know many of you already have little ones. I have no idea how things will have to change when it's my turn. I know they will have to change and I know a lot will depend on the temperament of my future kids. I hope that I have done the hardest part of getting the business started so if I get the privilege of having my own kiddos that is one thing I have going for me. I'm at the point that I can take a normal weekend if I wanted and even though I still do work most nights I could probably cut that out (or down) too.
Okay that's a lot and I know it's not tips but I always find it interesting to see the path others have taken and I think you can kind of see some of the steps that helped me. I plan on doing more Etsy related posts. Very soon I'll be sharing what a typical day for me looks like as well as my top selling on Etsy tips in more of a list form for Etsy sellers. I hope this has been helpful. If you've got questions you want me to touch on feel free to leave it in the comments or email me.
Also if you feel like writing anything mean please don't. I've seen many times on other blogs when people share good things or their successes it really brings out some cruel people. I've worked really hard and I know I've been blessed. I am not writing this to brag. I'm writing this to try to be helpful and because people have been asking. I hope you can be happy for me the way that I am happy for you when things go well. Plus you never know the whole story, there have been plenty of hard times along the way.
UPDATE: another installment of a peek into my etsy life is up I'll be tagging them all with my Etsy Life tag if you want to check them out.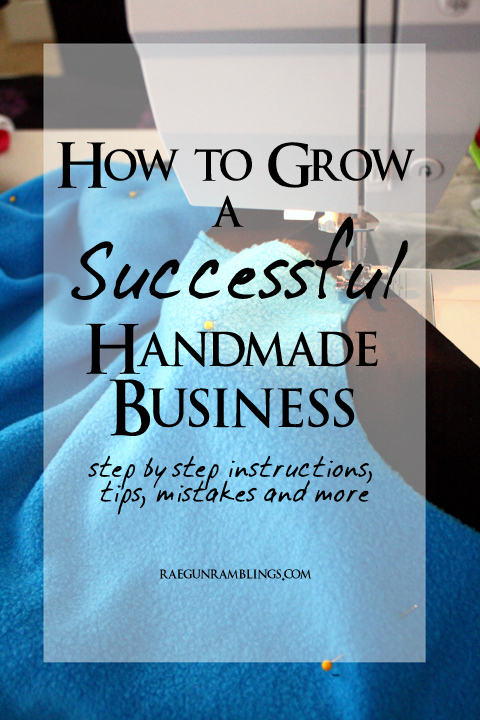 Let's connect! You can also find me hanging out here.