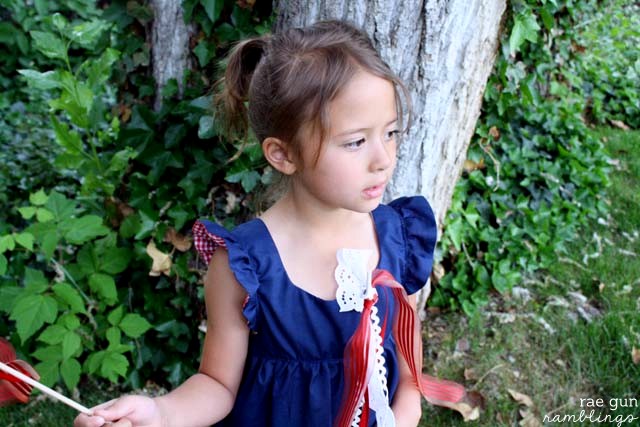 I have another fabulous pattern to share with you. Heidi of Elegance & Elephants has a brand new pattern out the Bohemian Baby Doll Dress and Top. I'm very much in love with this pattern. I took the pictures of L in her Bohemian Dress at a family dinner and the grandmas and aunties were all gaga over it.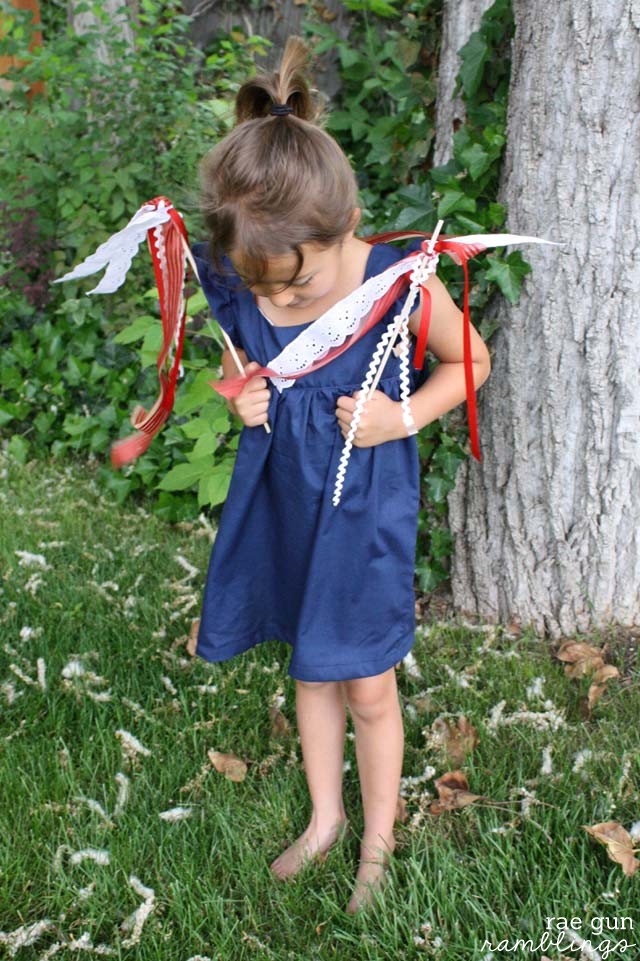 But better than that L really likes the dress. I asked what she thought of it and she said that it was more like a T-shirt than a dress. Not sure what that meant I asked if that was a good thing and she said "Oh yes, it's so comfortable. I've always wanted a dress like this". Warms my aunty heart!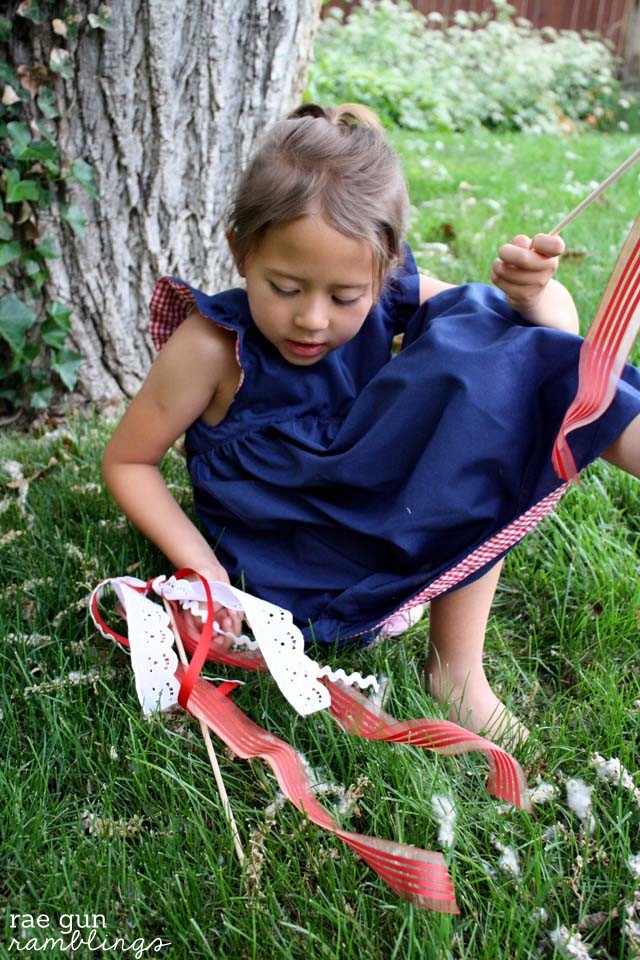 To go with the dress I made a few simple Ribbon Wands and let me just say the girls were really into them. I think these would be fabulous for taking to parades or other Summer and Fourth of July festivities. It's an project so easy that the little ones can make them themselves.
Ribbon Wand Tutorial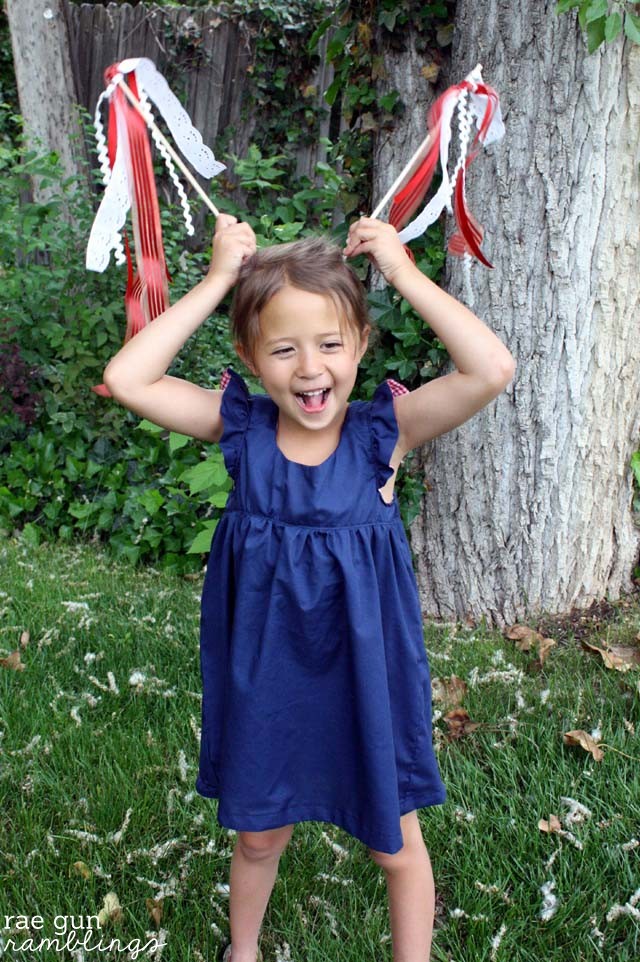 Ribbons, lace, ric rack and/or fabric strips,  of different textures and widths.
Wooden dowels
To make your wand simply cut your ribbons, lace, ric rack and fabric strips to different lengths. Lay them together and tie them around your dowel. And then you're done! Gotta love an easy project.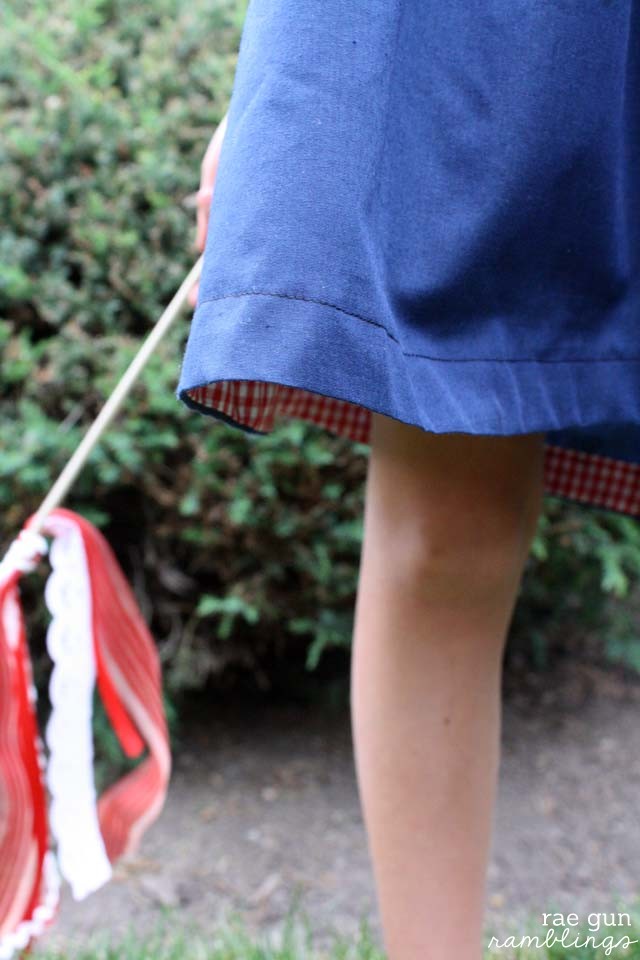 Now back to the dress. There are a few details that I just adore. First it slips over the head no fiddling with zippers, buttons, or other closures. Next I love the option of having contrasting fabric for the hem finishing and sleeve lining. It's such a fun way to have a subtle specialness peek through.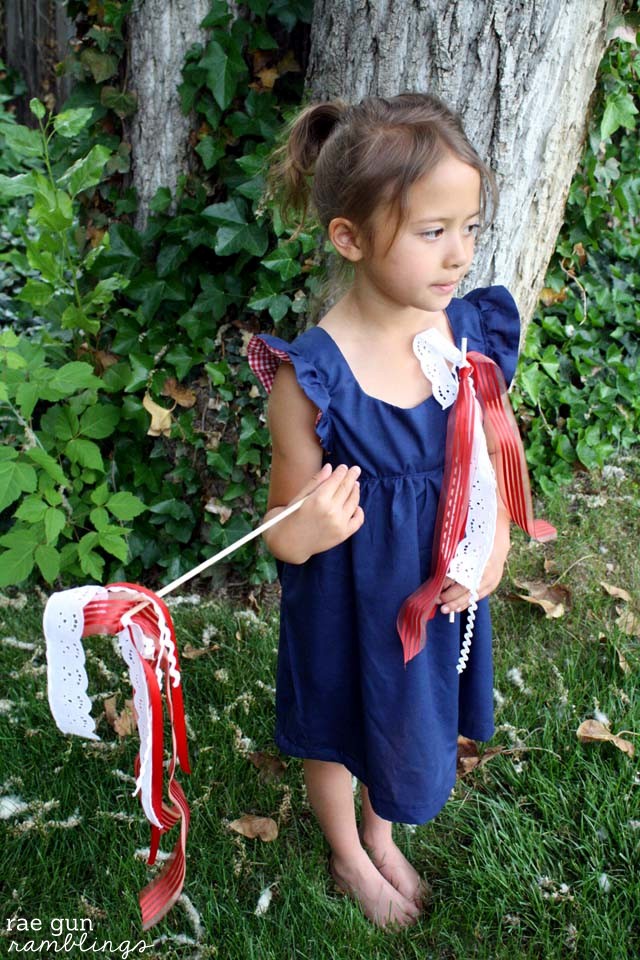 I sewed up a size 7 for L. Her measurements fit that size even though she's 6.5 and tall she often still wears size 6 in ready to wear garments but I do think the 7 is just perfect for her. It has options for both a top and a dress as well as the cute flutter sleeves I did or a sleeveless variation.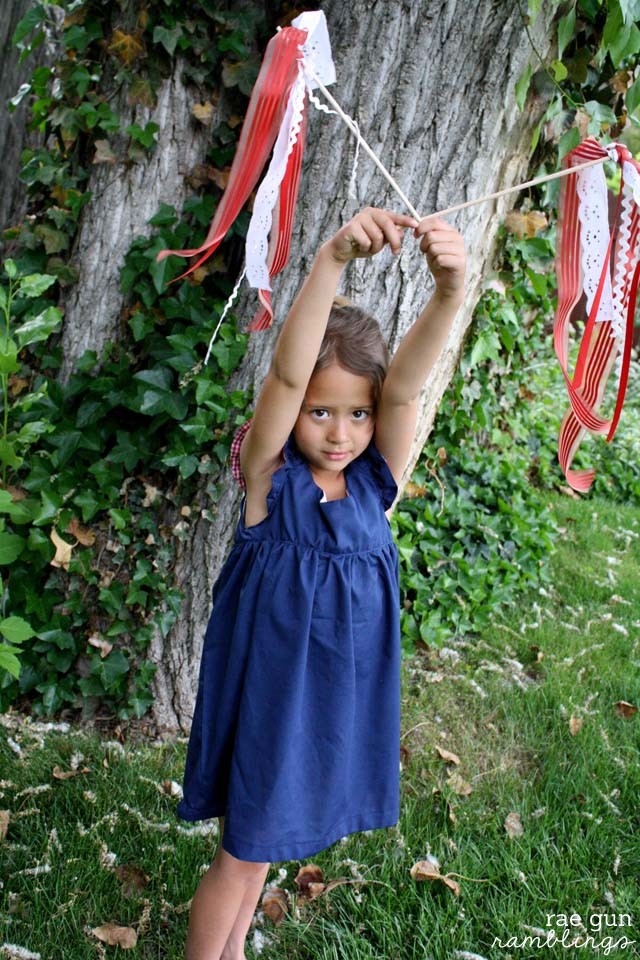 I'd say a patient beginner could pull this off. There isn't anything very confusing or complicated about the pattern in fact the directions are wonderfully clear. If you're a more practiced seamstress it is a nice speedy pattern. I sewed it up during one of my baby's short naps. This has quickly be come a new favorite pattern. T has already asked for one for her too and I'm been thinking of fabric combos to make a few more for the girls. I can see them living  in these all Summer. Buy yours here.
Let's connect! You can also find me hanging out here.