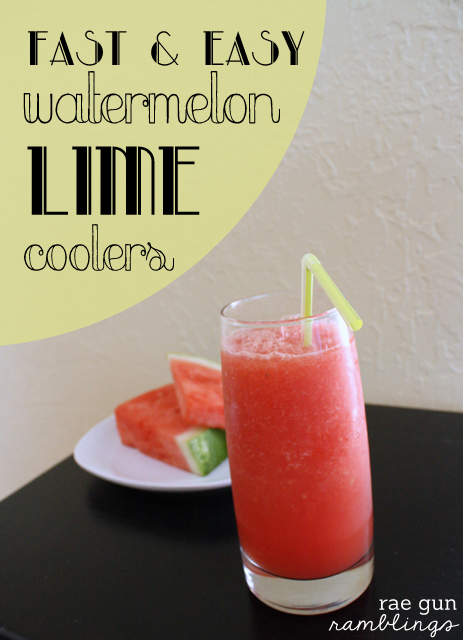 So I may be kind of obsessed with these watermelon lime coolers. It all started when my husband decided he didn't want any more watermelon and I had 3/4 of the beast left. So I just blended it up into a tasty drink and seriously I've been drinking these daily.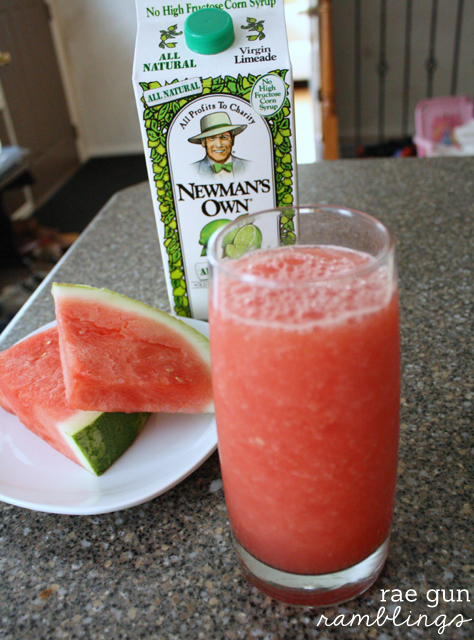 I love that I can make a bunch like we did for Father's Day or just a single glass like I do, ahem, every day. They are just so refreshing, fast, and tasty I knew I needed to share.
Watermelon Lime Cooler Recipe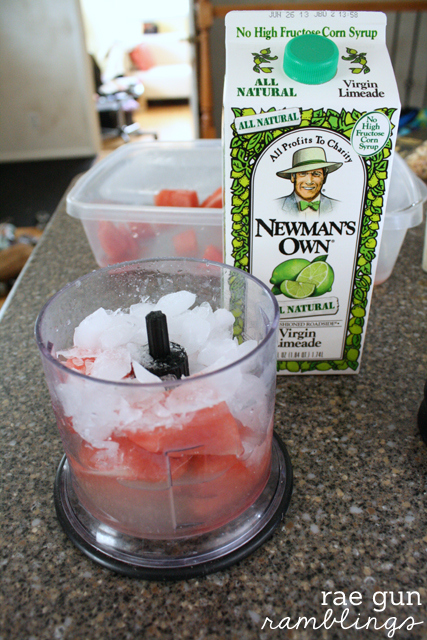 watermelon cut in chunks
limeade
ice
For a single cup I do about 1-2 cups of watermelon, 1/2 C limeade and a good handful of ice and I add more limeade or ice to get the consistency I want. For a full pitcher I fill my ninja blender that I LOVE it about half full with watermelon and 1/3 full of limeade and then ice to make it good and slushy. Just blend it until it's pulverized. I like mine more drinkable but it's really yummy as a slush too.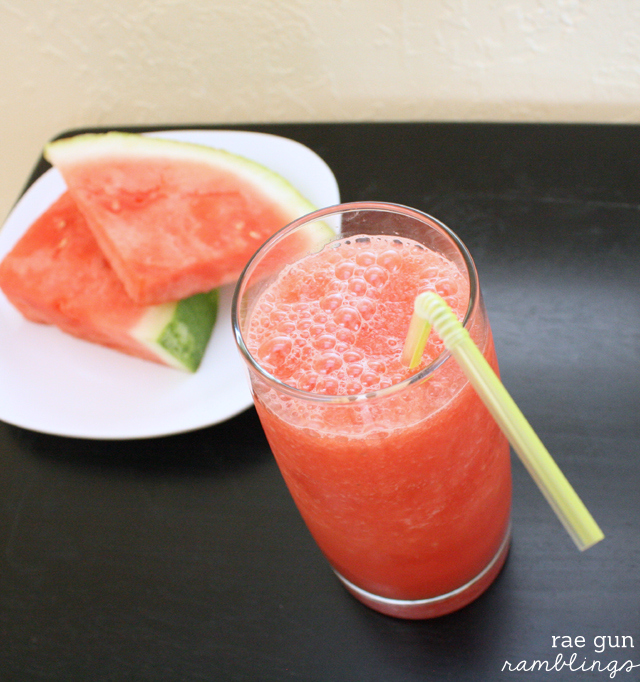 I hope you like it! Really it's probably the most refreshing drink you'll ever have. Everyone I've shared it with has asked how I make it.
Let's connect! You can also find me hanging out here.