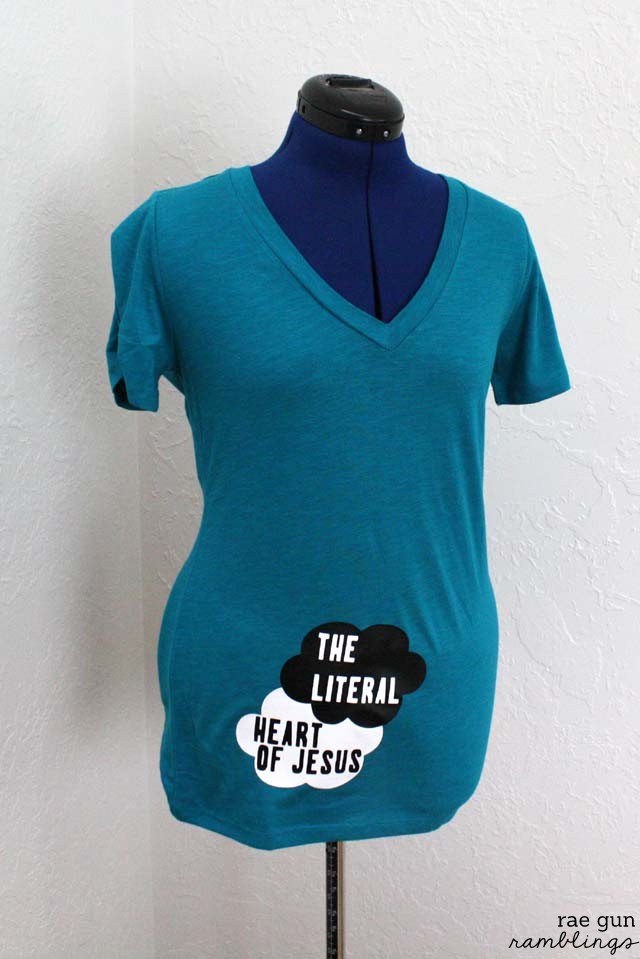 Are you as excited about the The Fault In Our Stars movie? Eeep it comes out this weekend. If you haven't read the book by John Green yet I highly highly recommend it. It's one of the best books I read this year. Even though it has been on my to read list for a very very long time I knew that it was a tear-jerker and I was nervous to pick it up. BUT let me just say I totally regret not reading it sooner because while yest it is a book about kids with cancer it's a wonderful, funny, sassy, uplifting, fantastic read. I love it so much I'm giving away a copy of the book see the rafflecopter below!
I'm not going to lie you'll probably cry, it's still got cancer as a main focus after all. But, the characters are ah-mazing and funny and loveable. The story is fun and fresh. And it's not this heavy or a downer at all. Quite the opposite actually.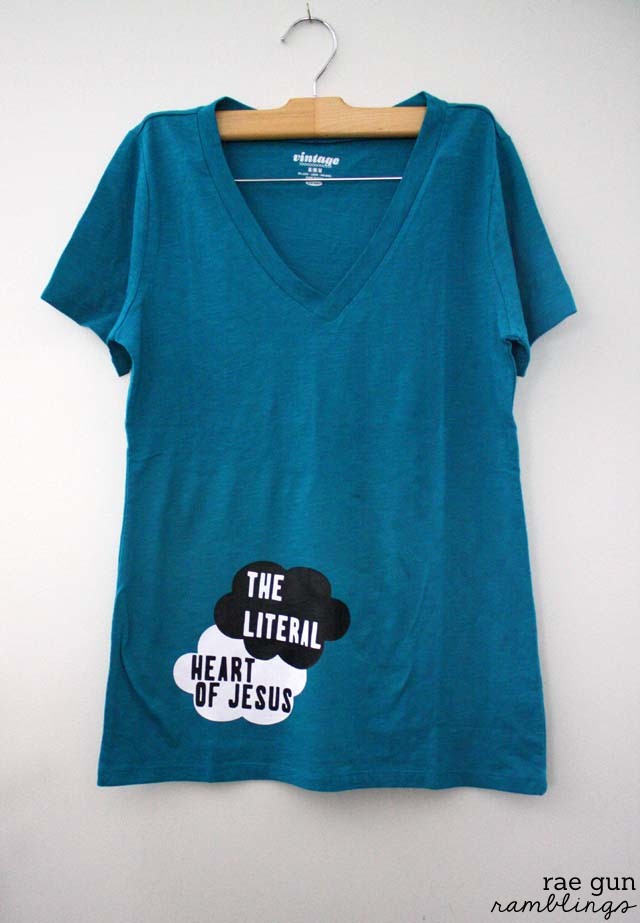 In the book the kids go to a cancer support group that meets in a church and there is a joke that they meet in the "Literal Heart of Jesus" based on the shape of the building. My sister got advance tickets to the movie (that lucky girl) and she requested the quote on a shirt. And since I'm an iron-on vinyl addict I couldn't say no.
She is already planning on watching it again and this from a girl who was SUPER critical of the casting choices and a super huge fan of the book so I think that means she liked it ;)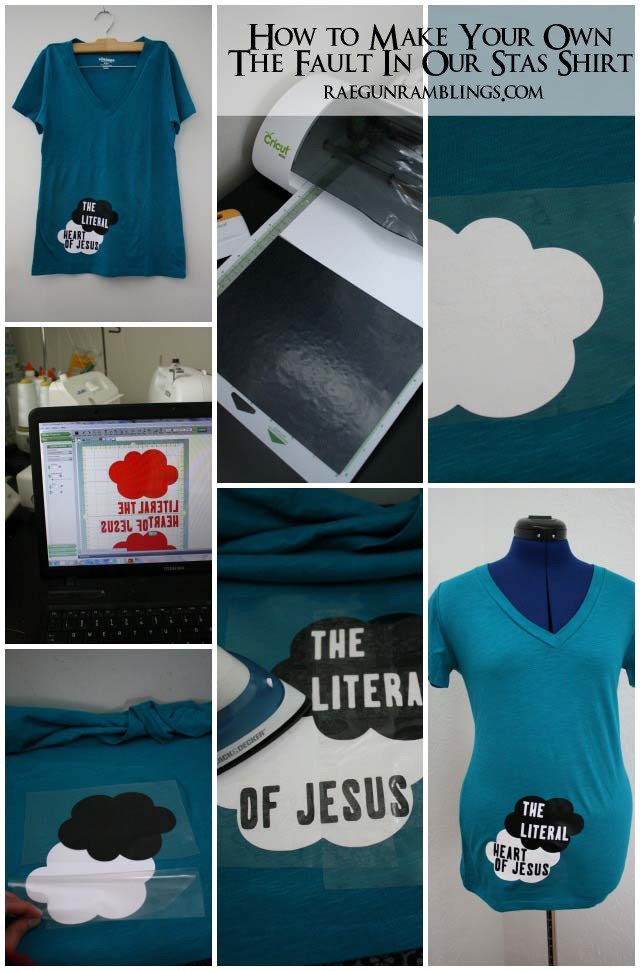 To make your own you just need to cut out two clouds and a few words. I did mine in Cricut Craft Room and it was really fast. Make sure that you mirror image the words since you're cutting on vinyl. Here's my big old tips and tricks for using heat transfer vinyl if you've never done so. You could do a different quote or just write "The Fault In Our Stars" like the book cover if you prefer!
First lay down the white cloud.
Then pull away the plastic covering and lay down the black. Replace the plastic so you're not ironing directly on the white cloud. Or you can lay down a piece of fabric as a barrier between the iron and the vinyl.
Then lay the words making sure to pay attention to the plastic covering. I had to do the word Jesus last since the plastic from the other words got in the way.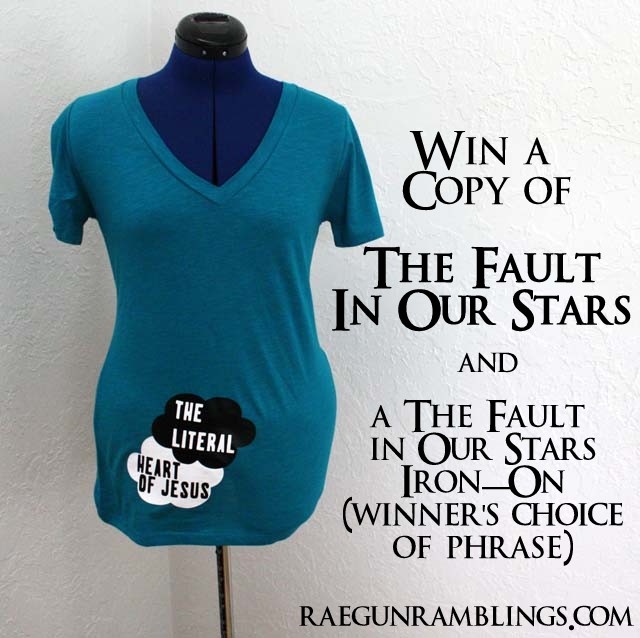 If you don't have your own Cricut or just rather I make your stencil for you then you are in luck. I'm giving away a stencil (your choice of the phrase "The Literal Heart of Jesus" or "The Fault In Our Stars") and a copy of  The Fault In Our Stars book!  That way you can put it on  a shirt in your size or a book bag or whatever you want fun right? Just enter with the rafflecopter above.

Let's connect! You can also find me hanging out here.