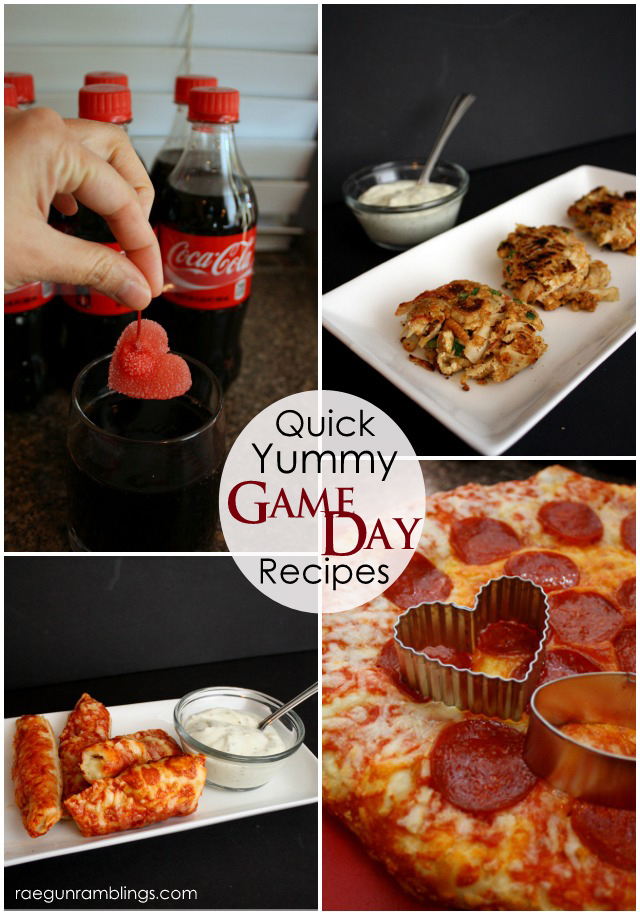 Whether your munching in front of The Big Game, Game Night, or Date Night I have some quick and tasty treats so #PreparetoParty. Today I'm sharing how to make cheater cheese stuffed bread sticks perfect for dipping, fun shape pizza bites, my newest obsession, cherry ice cubes perfect for flavoring coke, and more.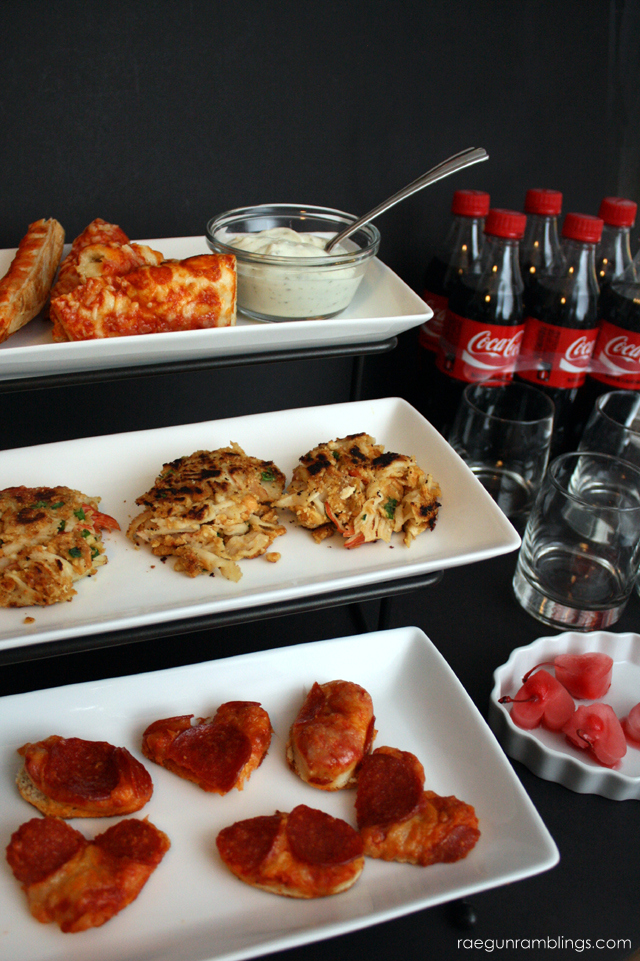 I love these ideas because they are perfect for dressing down or up. All together they make a great party spread but in different combos with various sides and veggies they can also be easy dinners. #CollectiveBias
The Best Homemade Cherry Coke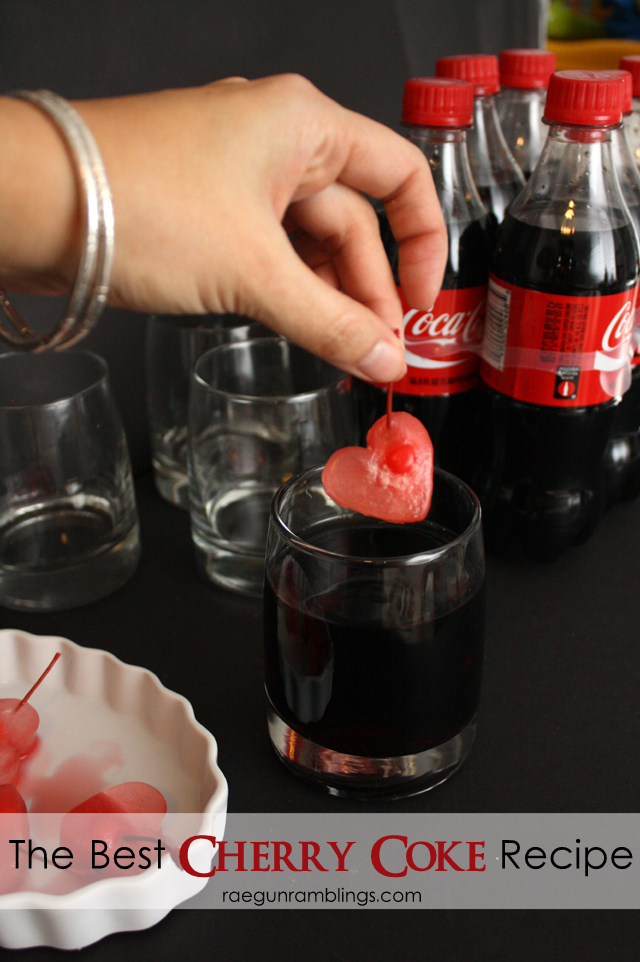 Cherry Syrup
Maraschino Cherries
Coke
Ice Cube Tray
Place a cherry in each ice cube slot.
Add one pump of cherry syrup to each cube spot.
Top with water.
Freeze until solid.
When you are ready to serve pop a couple into a glass of Coke and enjoy. I only had a heart ice cube tray which I thought made it extra cute. How fun would these be for Valentine's Day!

You guys already know I'm a diet coke addict. I usually buy cherry coke zero but for fun (and let's be honest for cuteness) I decided to make these fun cherry flavoring ice cubes and I have to say they are AH-mazing. Like I'm in love. If you like real cherry cokes like from restaurants with real flavorings this is as good. I've tried just the syryp and it doesn't do the trick something about the cherries make the flavoring just right! They are so so easy to make too!
Easy Cheesy Bread Sticks and Fun Shaped Pizza Bites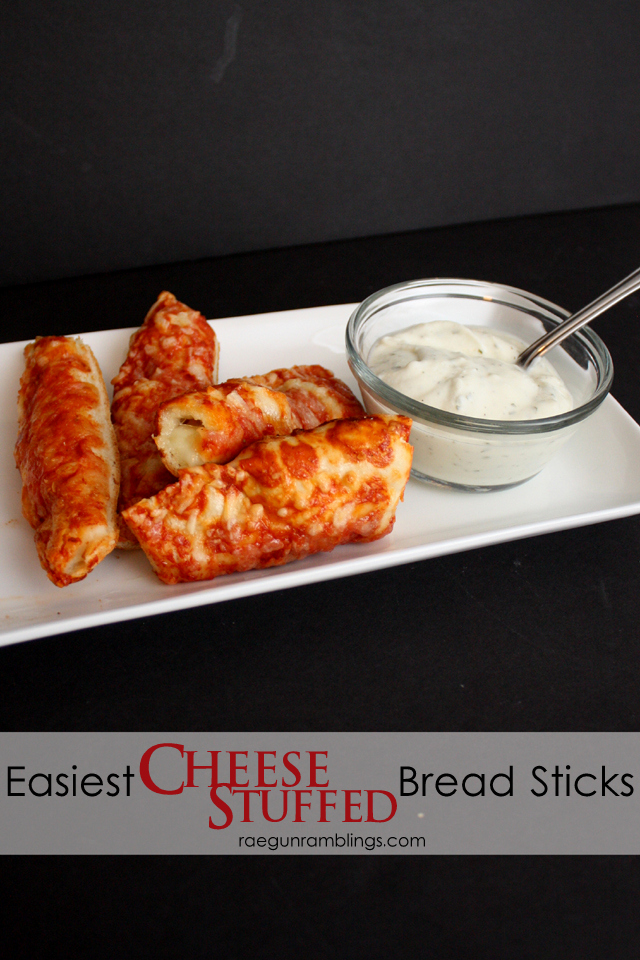 One of my nieces doesn't like pizza but she's happy to each cheese bread. So to make everyone happy I bought a DiGiorno Pepperoni Stuffed Crust Pizza then I just chopped off the crust called it cheese sticks and served it with some dipping sauce. While I was cutting up the pizza I figured it would be fun to make the pizza into fun shaped bites.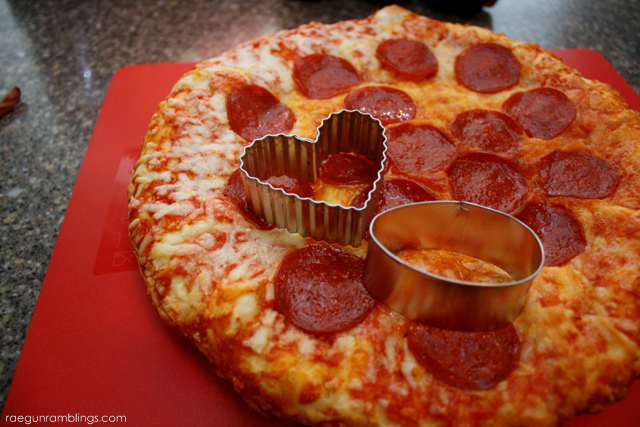 Stuffed Crust Pizza (I like DiGiorno)
Cookie Cutters
To make the bread sticks just cut off the crust straighten the cut edge and and cut into stick sized pieces. Serve with your favorite dipping sauce (we like ranch). With the rest of the pizza use cookie cutters to make cute shapes. For game night you can easy make football bites. I found a "Easter egg" shaped cookie cutter works perfectly to get a good football shape.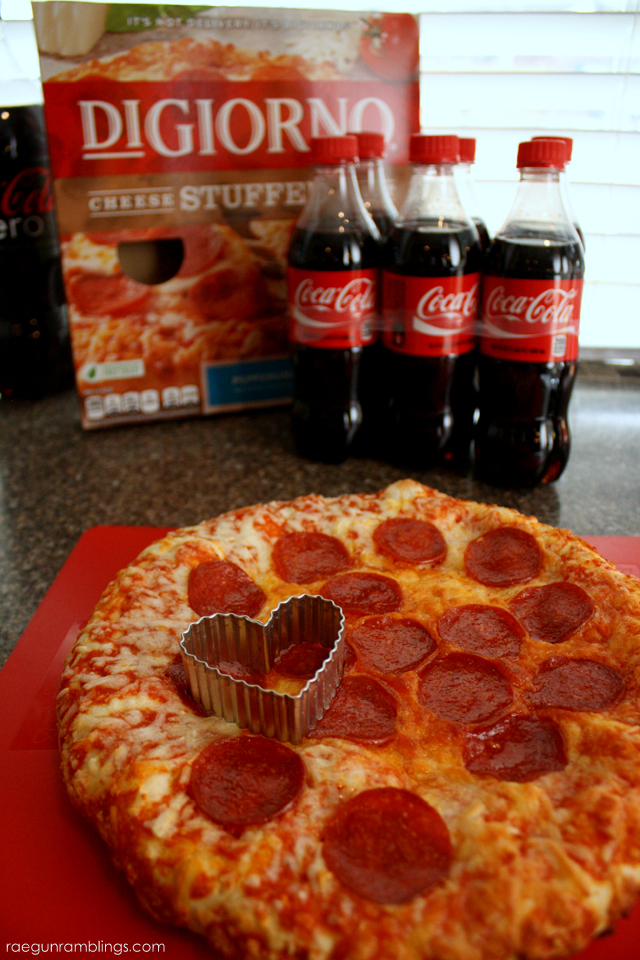 And how fun would a whole heart themed meal be with little pizza bites as one of the components? In addition to these fun ideas I like to have Ritz crackers out with my favorite sliced cheeses and sausage or if I have some more time I'll whip up a batch of my 20 minute crab cakes. These ideas were so quick and easy plus I was able to find the pizza, Ritz crackers, and coca-cola on sale at Walmart so that's even more of a bonus!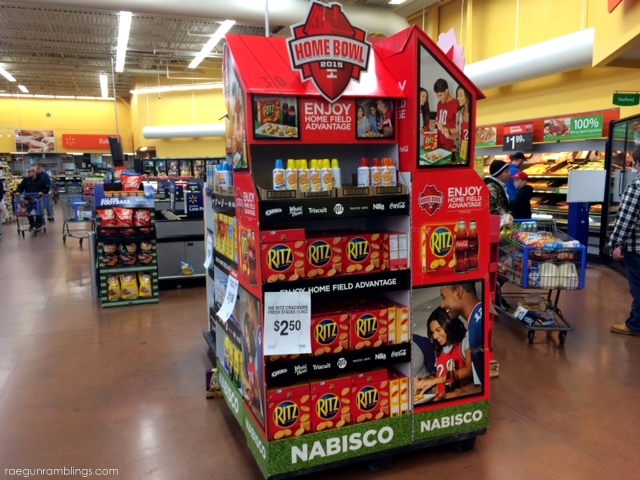 Appetizers and finger foods are my absolute favorite. I hope you like these quick easy ideas. My sister and I are already busy planning the menu for our big game feast. What are some of your favorite party foods?
Let's connect! You can also find me hanging out here.