Do you say grilled cheese or toasted cheese? If you say Toasted (or toasty) cheese I'm not sure we can be friends. Okay maybe I won't go that far but I am determined that my child will call it grilled cheese and not toasted cheese like my husband because come on people it's GRILLED there is no toaster in sight. All that is to say that today I have a revamped all grown up Chicken Cordon Bleu Grilled Cheese Sandwich Recipe for you all!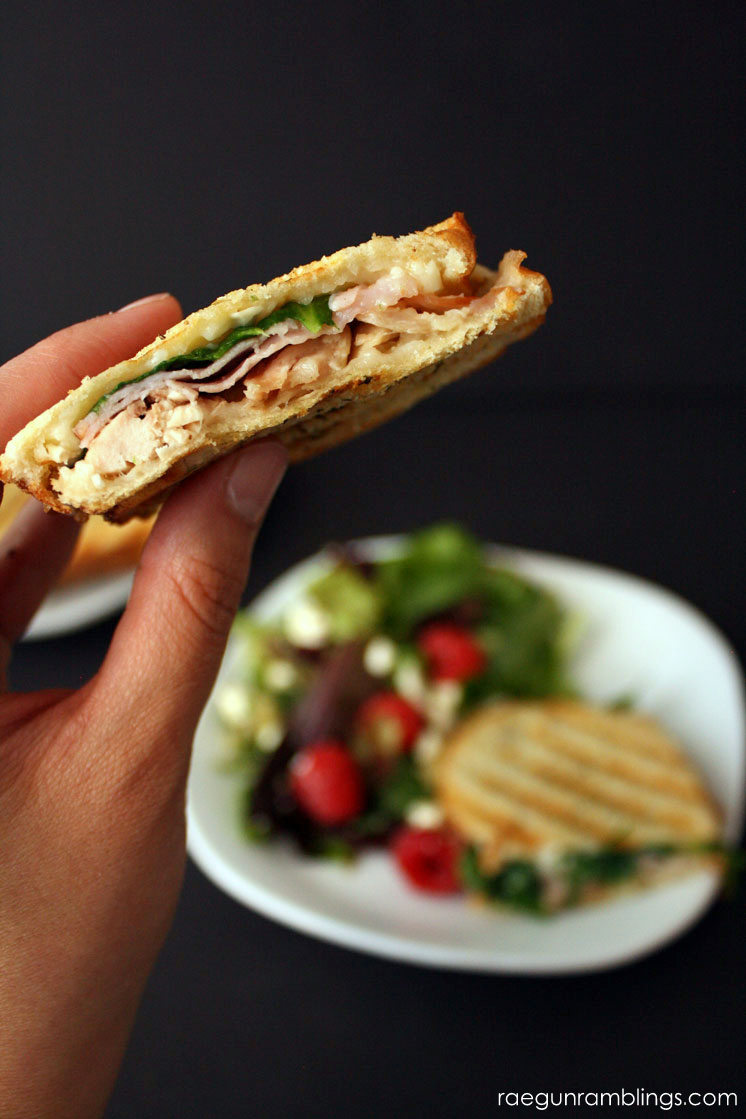 This fancied up grilled cheese sandwich is SO easy and and so yummy. It's got a bit more refined ingredients than your normal processed cheese and wonder bread but it's just as fast and easy.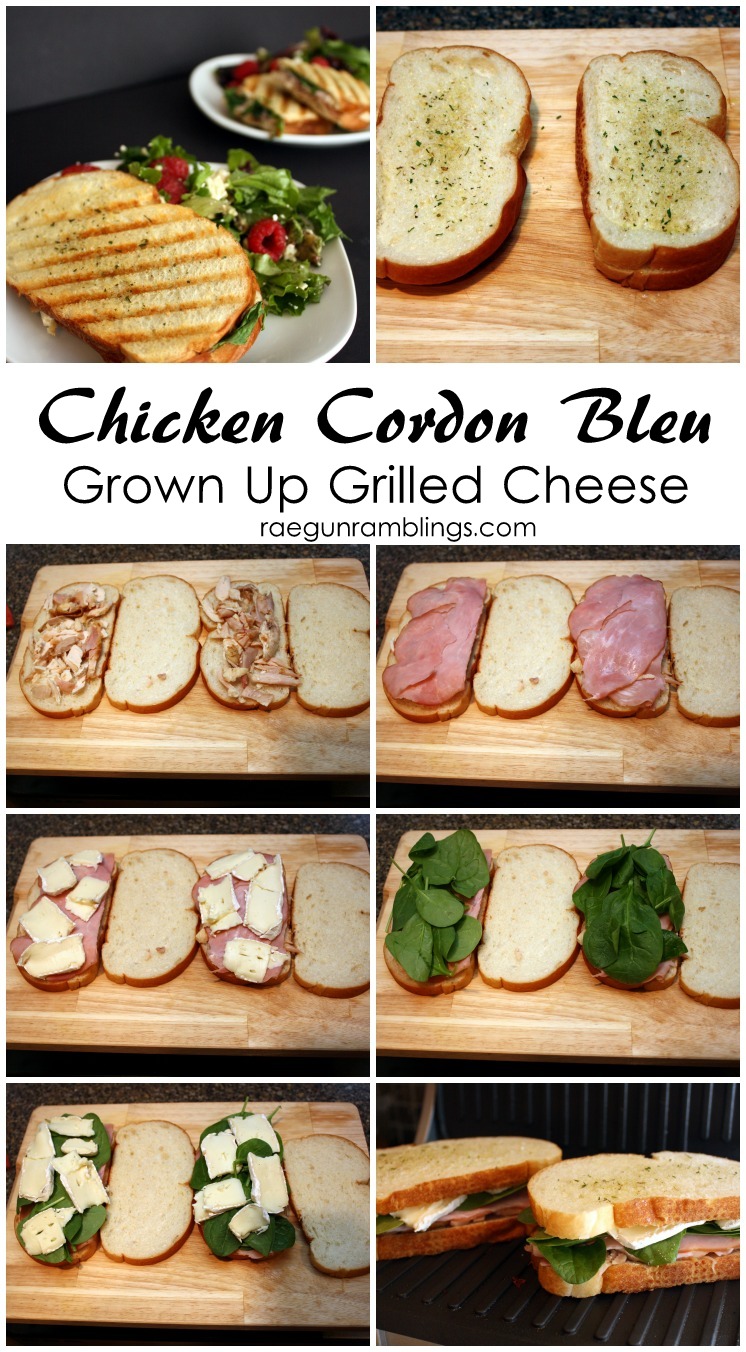 Ingredients
Sourdough Bread
Spray Oil
Cooked Chicken, chopped
Brie Cheese
Deli Sliced Ham
Baby Spinach
Roasted Garlic Salt
Start by spraying your bread with oil and sprinkle with garlic salt on the OUTSIDE of each slice. Then layer your ingredients onto one piece of bread and top with the other piece. Grill either on a medium hot pan, skillet or Pannini Press.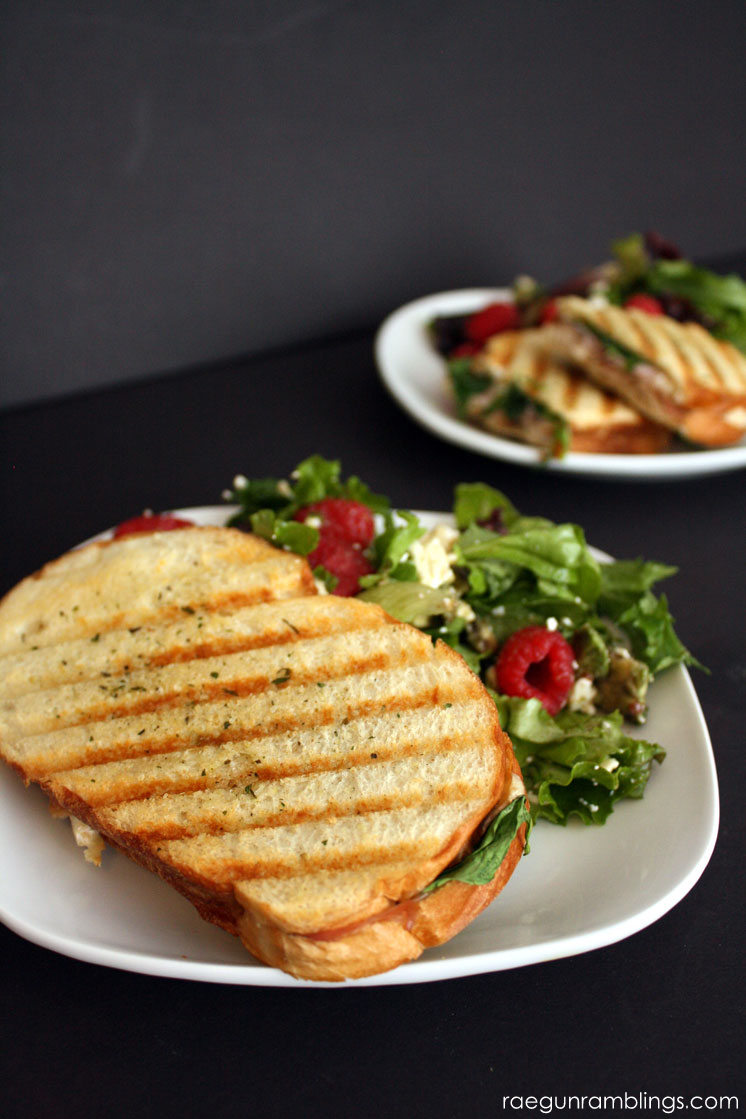 I absolutely adore my pannini press definitely worth the money and counter space! It sits out on my counter and we use it all the time. Also I'm kind of a pro at burning grilled cheese and this takes the guess work out. After your first try and getting the right setting you don't have to be as careful as when using a pan or skillet. I lurrrrve it! Plate it up with a tasty salad and you've got a speedy and delicious meal.
I'm sharing this a s a part of Foodie Extravaganza. Foodie Extravaganza is where we celebrate obscure food holidays or cook and bake together with the same ingredient or theme each month. This month we celebrate National Grilled Cheese Month by serving up sandwiches.
Posting day is always the first Wednesday. If you are a blogger and would like to participate in the next Foodie Extravaganza, just go to our
Facebook page
to join. We would love to have you!
Follow our Foodie Extravaganza Pinterest board for past events and more deliciousness!