Some of my favorite creations have been made at the very last minute. This cute bunny costume is definitely one of them.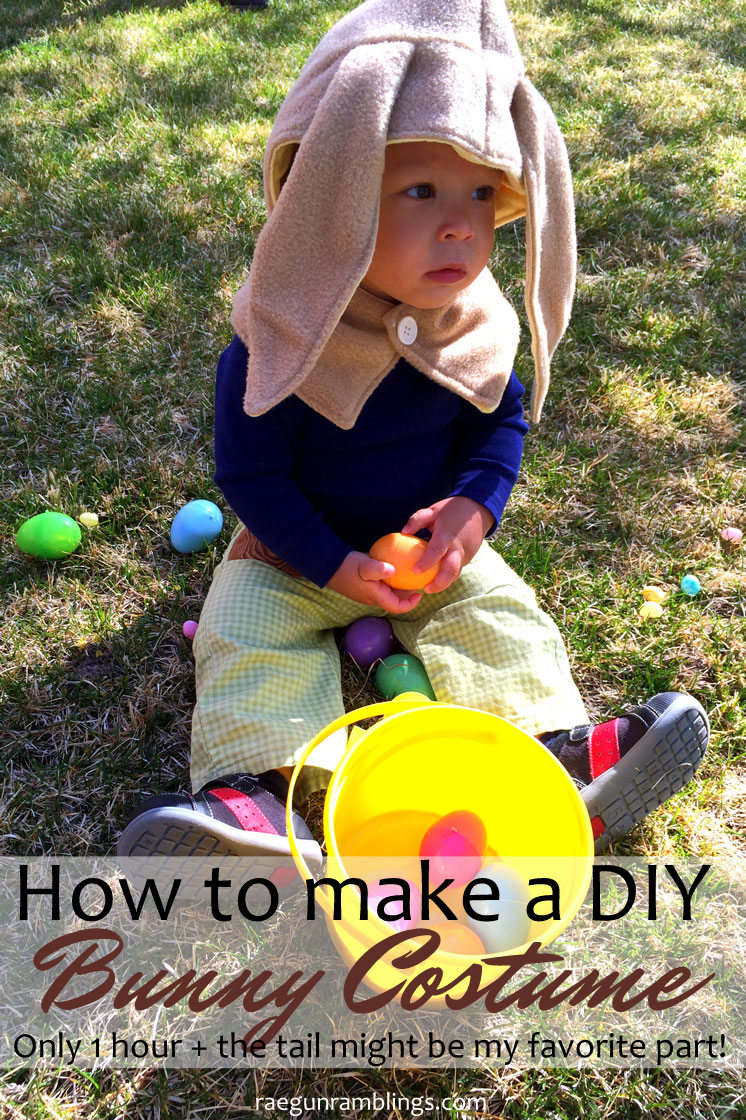 Last Easter I was running behind with everything and all of a sudden the church Easter egg hunt was the next morning. Luckily my fabric hoarding self had everything I needed on hand to make a cute little bunny outfit for my little bunny err bear.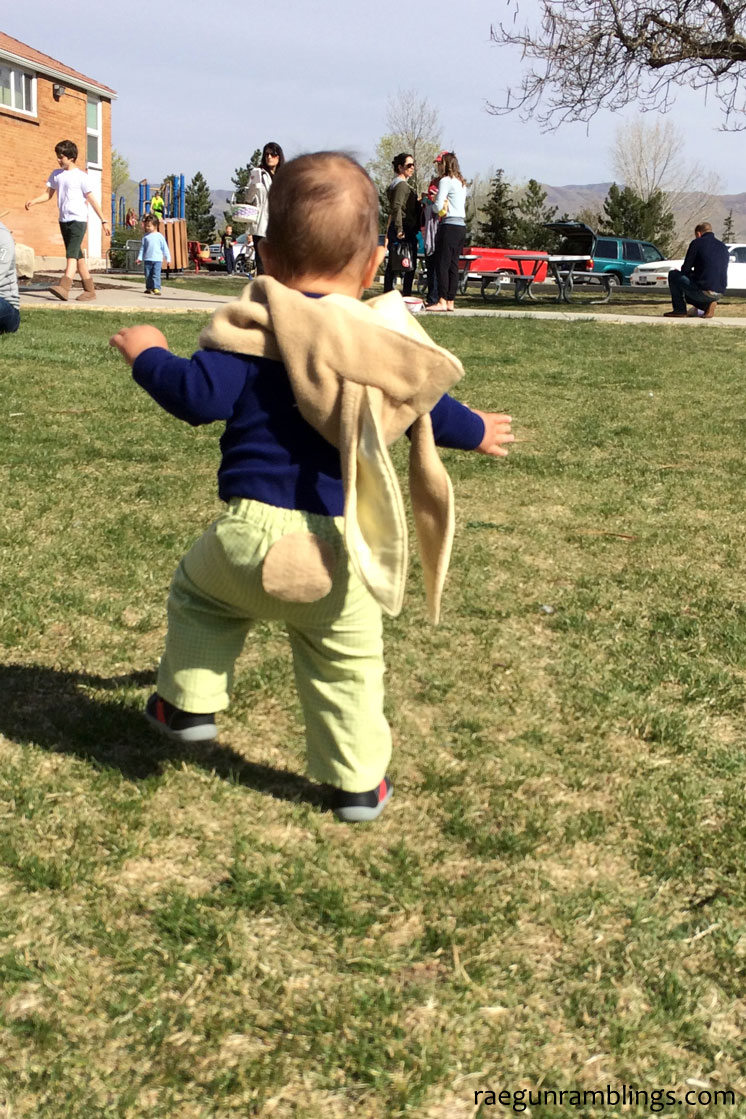 I am especially in love with the little bunny outfit because it reminds me of one of our favorite books I Am A Bunny by Ole Rison and Illustrated by Richard Scary. We discovered it around Easter last year but it has stayed a favorite! It is the sweetest tall board book. I love the story and so does Teddy.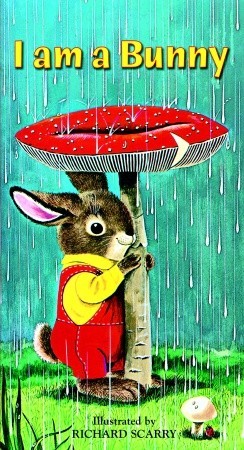 Last year Teddy was just under 1 year old when I made it and I did the smallest size of the All in One Hooded Scarf PDF pattern (so I had immediate access gotta love digital patters!). This is the same pattern I used for Teddy's crocodile hood for our Naked and Afraid costumes last Halloween. He is still comfortably wearing the hood now at 2 years old. The sizing is pretty generous which works great for a hood but just in case you want a more fitted look you might want to compare a the pattern piece to a hood your kiddo is wearing now before picking your size.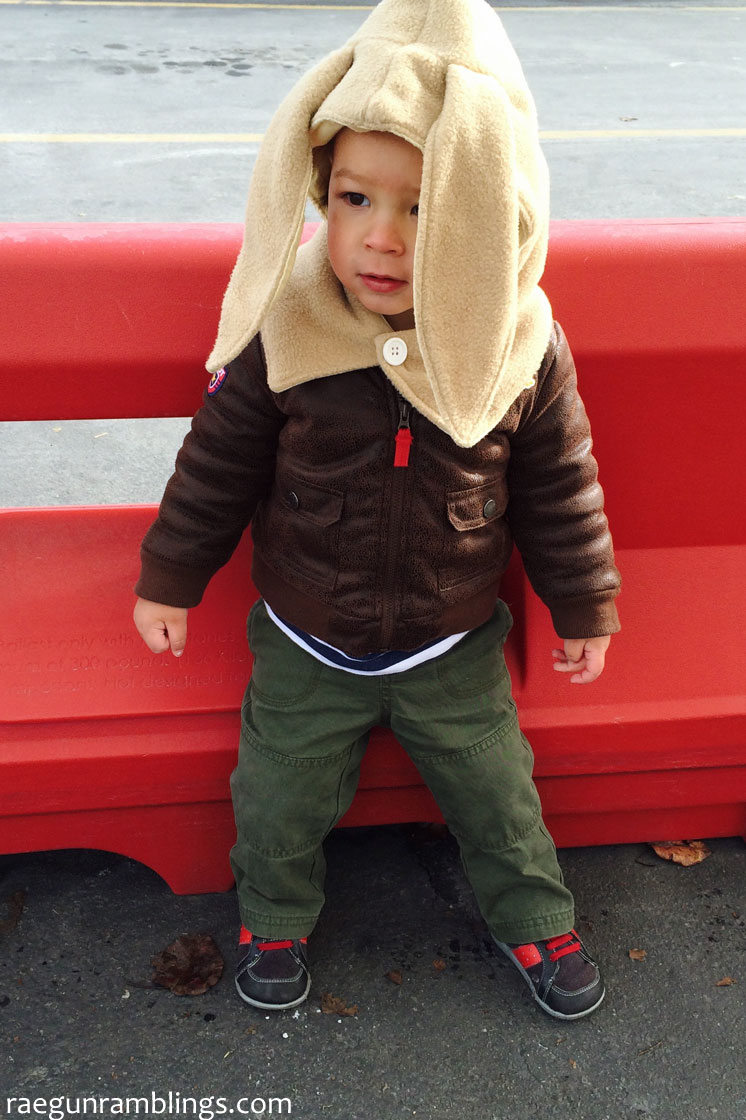 Make A Simple Bunny Costume
1/2 Yard Outer fabric (I used fleece)
1/2 Yard Inner fabric (I used flannel)
Safety Pin
Circle to trace (I used a glass)
Just cut up the pattern and sew according to the pattern. It's very easy. And to make more of a caplet like I made just add one button and buttonhole at the top corners instead of the two down the front that is shown in the pattern directions. For the bunny tail I made a little circle pattern by tracing a circle from a glass (you could totally free hand it). Then I cut a circle of fleece and safety pinned them onto Teddy's pants. If you want more of a poof style you could make a large pom pom out of matching yard.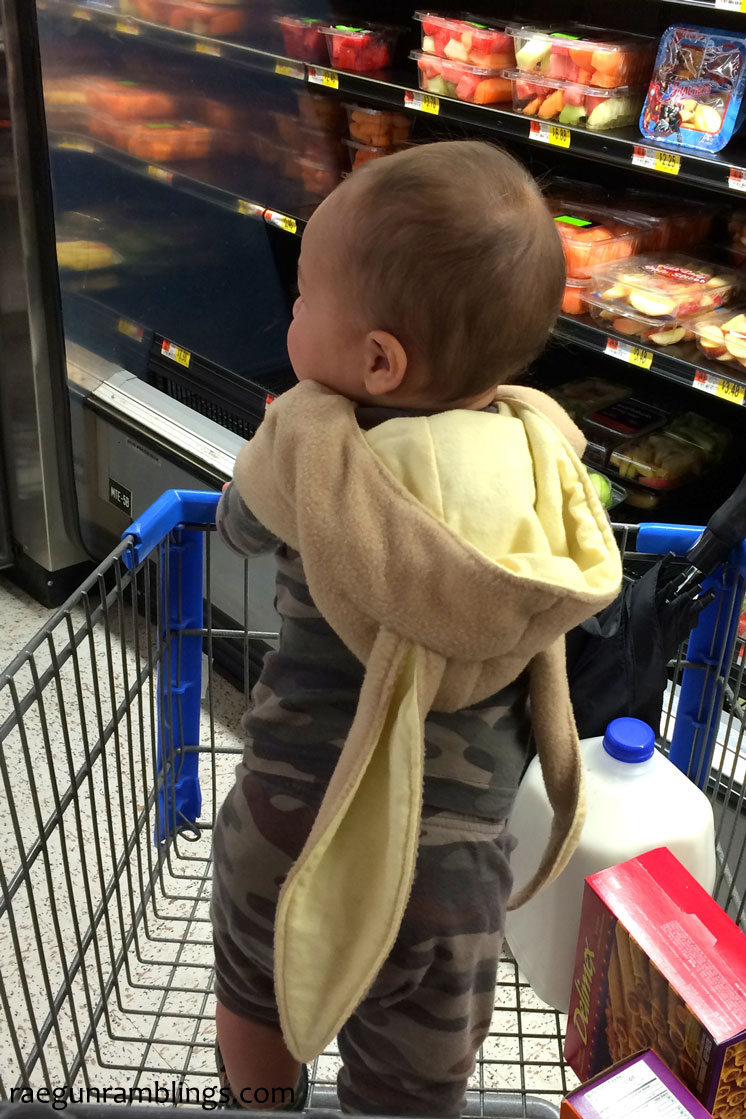 We get comments on this sweet little hood every time Teddy wears it. And I just think Teddy looks SO stinking cute in it so I put it on him all the time. He wears the hood down sometimes while we're in a store and when we're about to walk back outside I tell him to "bunny up" to keep his head and ears warm.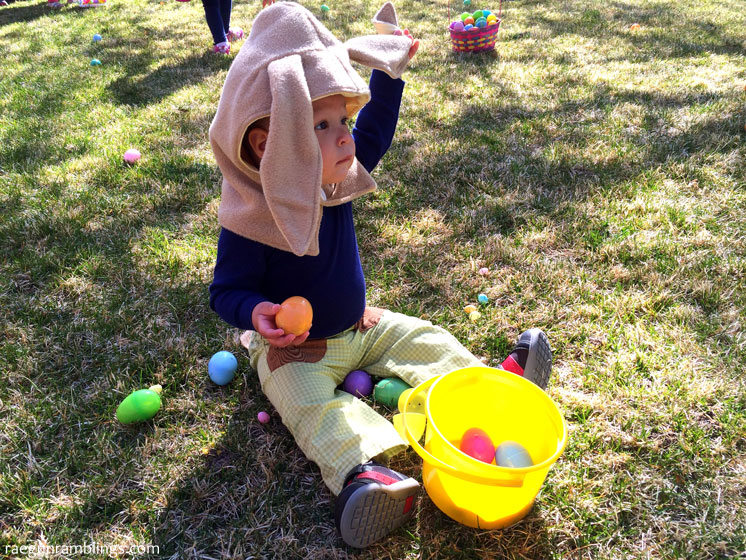 And while I'm sharing last year's Easter creations I thought I'd share the official Easter outfits. That I made everyone. If you're still hoping to whip up some festive outfits these are great ones that can be made really fast at the last minute. Ask me how I know ;)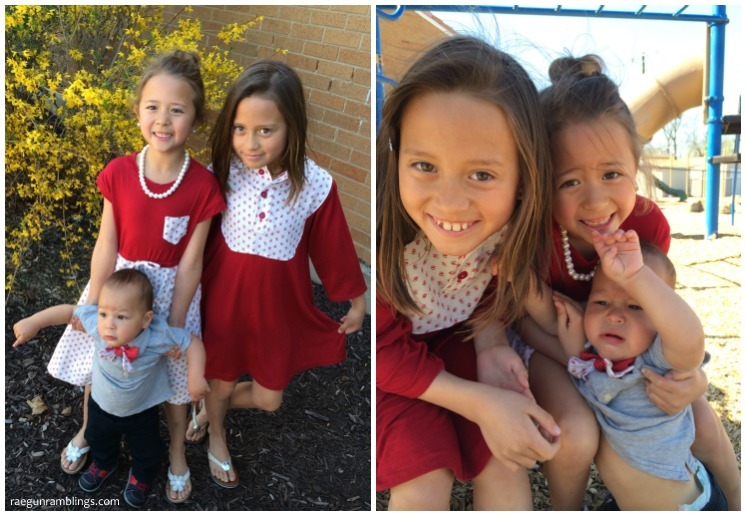 What I used for everyone's outfits:

Let's connect! You can also find me hanging out here.