I've had a lot of people ask me about my Harry Potter nails as they've spied them over the last two weeks of Happy Harry Potter so I thought I'd share a tutorial.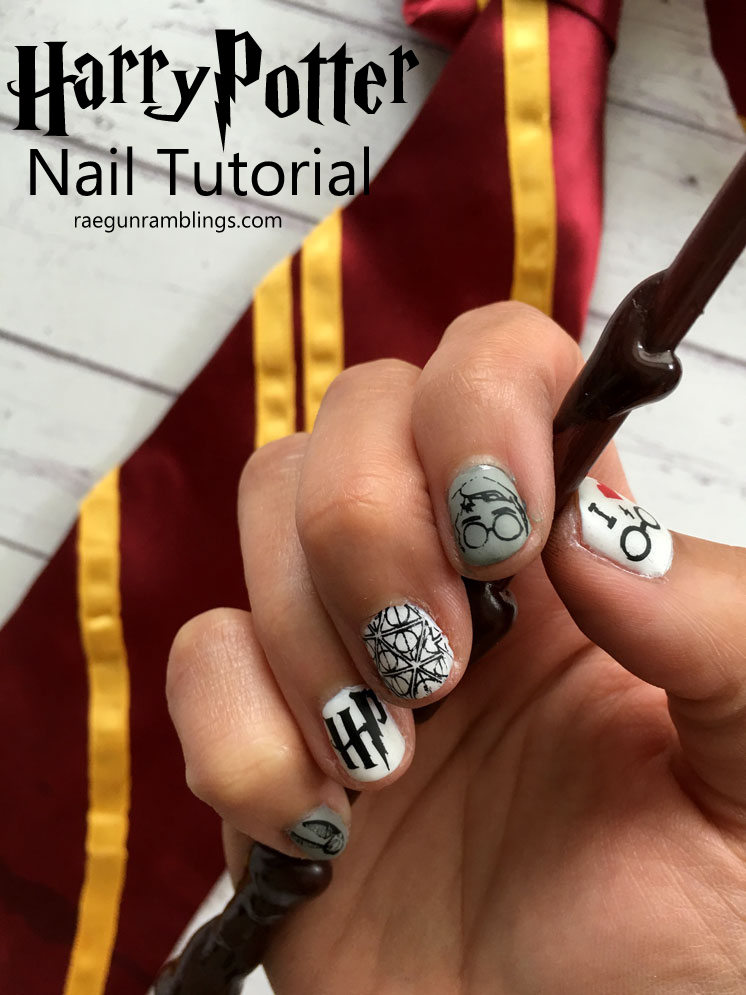 They are super detailed but the best part is that I use a technique called nail stamping where you don't need any artist painting skill at all to achieve the super fun designs.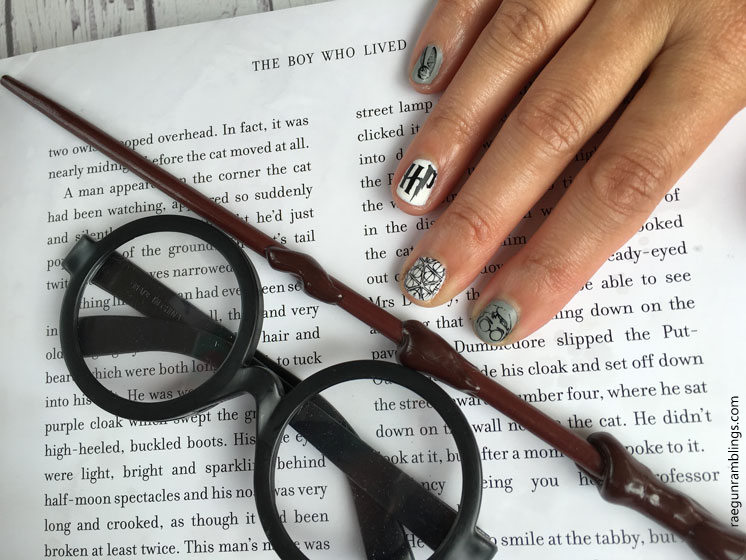 Nail stamping is relatively easy although there is a small learning curve for getting the right pressure but after a try or too you can get super awesome looking nails in a snap.
Check out the video tutorial to see exactly how it works.
Supplies
White Nail Polish (Let it Snow by Sally Hansen)
Gray Nail Polish (by Color Club)
Red Stamping Polish
Scraper (although you can use an old gift card)
Clean Up Supplies (acetone, cotton pads, clean up brush, tooth pick, paper towel)
What To Do
Apply a base coat to each nail.
Paint your nails either white or gray.
Stamp your nails. For a more detailed tutorial and list of tips tricks and where to buy supplies since my very extensive intro to nail stamping article.
Apply a nail stamping friendly top coat.
Apply a matte top coat.
Pick up your wand and cast some awesome spells!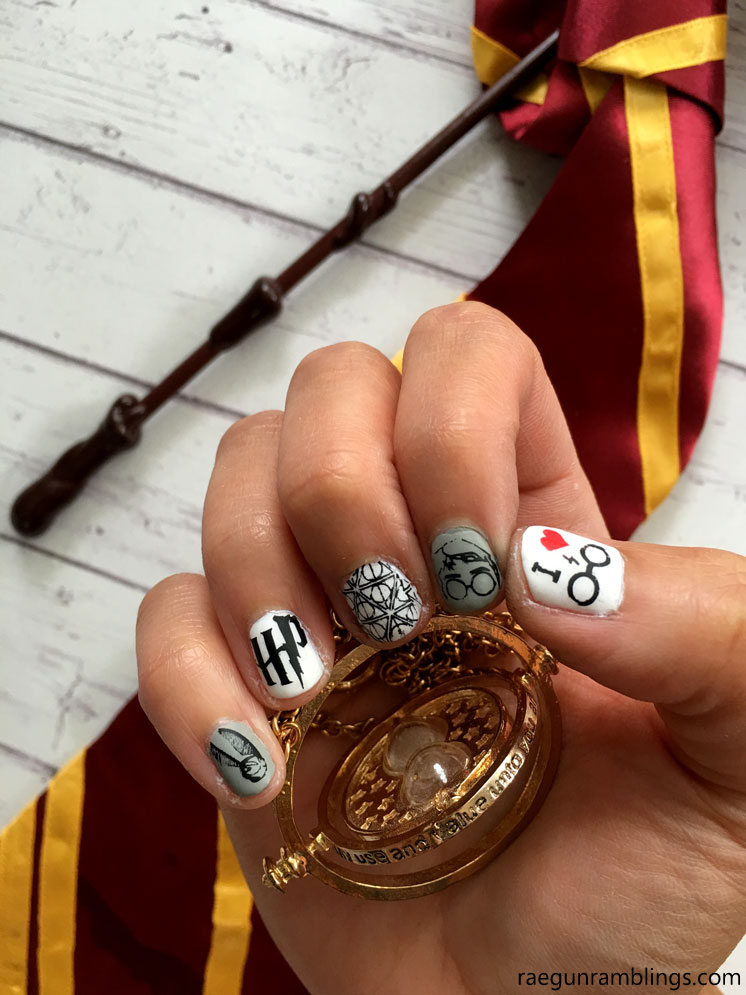 Aren't they so fun!! I seriously left these on extra long because I loved them so much!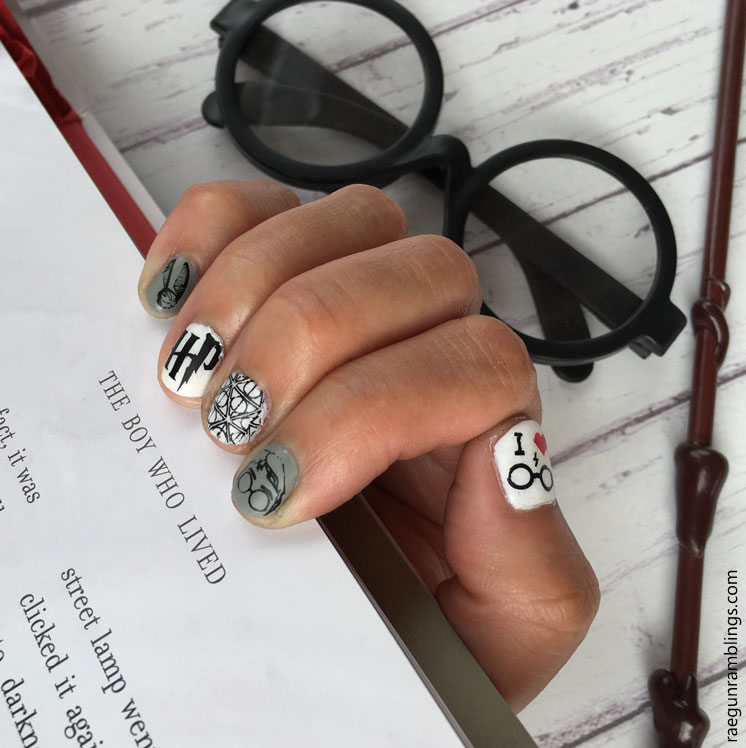 I hope you'll give nail stamping a try I know I'm totally hooked.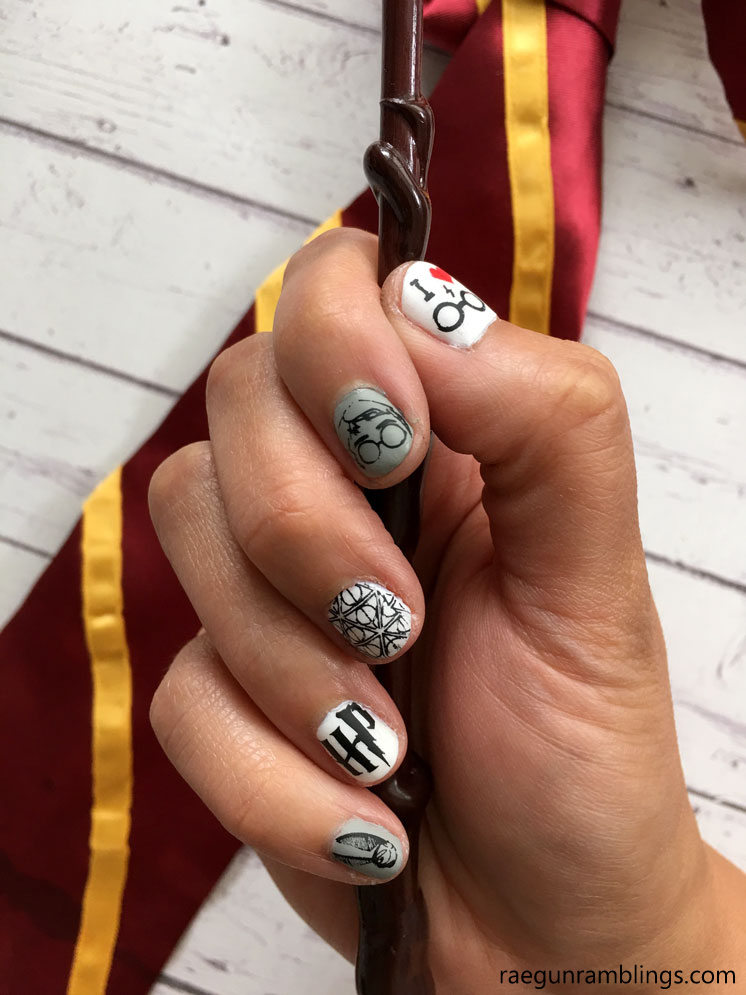 And don't forget to go enter the HUGE Harry Potter Giveaways!