I'm so excited to be here guesting at Marissa's blog,
and grateful to the Hunger Games for bringing us together!My birthday is March 21st – the day before the Hunger Games movie opening!
I know the movie opens on the the 23rd, but if you're a nut
like me, and you're going to see the Midnight showing,
then your pre- PAR-TAY! will be taking place on March 22nd.
I've already thrown one Capitol Feast in honor of the Hunger Games,
so I wanted to share my menu with you,
and give you some more ideas I've rounded up
to make your Hunger Games pre- PAR-TAY awesome.
If you ask my husband what the Hunger Games is about,
you'll probably get this answer,
"Oh, I'm so hungry, let's play some games."
He thinks he's so funny.
But let's be honest, if you're throwing a party,
it is all about the food :)
At my original Hunger Games Capitol Feast I served:
*soups & stews
specifically clam chowder & corn chowder
in honor of the soups & stews consumed by Katniss*salad
I picked a yummy one out of the refrigerated section of Costco :)
But you could get fancy and whip something up.
*various breads
Bread is HUGE in the Hunger Games,
so you gotta have your carbs present to REPRESENT!
*CHEESE & grapes
It really isn't a party without a cheese platter.
*hot chocolate & rolls
Turn on that Cocoa Latte machine,
grab a bag of rolls of Costco,
and let your guests go to town.
*ORANGE JUICE
Not only does this beverage remind me of my
darling Grandpa Meyer, but it was the
first food I thought of when I thought the Hunger Games.
Can you imagine remembering what it was like
to taste OJ for the first time?
Yummy!
And the piece de resistance . . . . . .

These radtastic FLAMING cupcakes by Lady Cupcake's Corner!

They look really stunning on a candlelit table.


Some things I'm considering for this year's festivities:

1. Twig Arrows 2. Effie Inspired Flower
3. Coal Necklace 4. Bookmarks
In honor of the Hunger Games and my birthday,
I have a couple gifts for you!!!
First is this fun 8×10 print.
Print it.
Frame it.
Be proud.


DOWNLOAD HERE
And the second is a rad little invite.
It was inspired by a photo I saw on Pinterest,
it only linked to a photo, so I decided to make my own!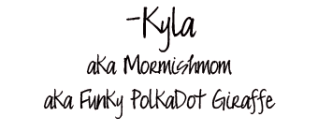 Fine Print:
Please feel free to use this printable for your personal use. Please be kind and give credit where credit is due. Any questions or comments please do not hesitate to contact me.

Thanks so much to Kyla for this awesome guest post full of hunger games party ideas and printables! For those of you interested in even more Hunger Games Party Ideas see my own Hunger Games Party Post, my crock pot recipe for Katniss' Lamb stew as well as my tutorial for how to make parachutes to decorate your party. Also to see all the amazing guest posts from the Hunger Games Party and get great Hunger Game craft, recipe, book and home decor ideas check out my Hunger Games Blog Party Tag.