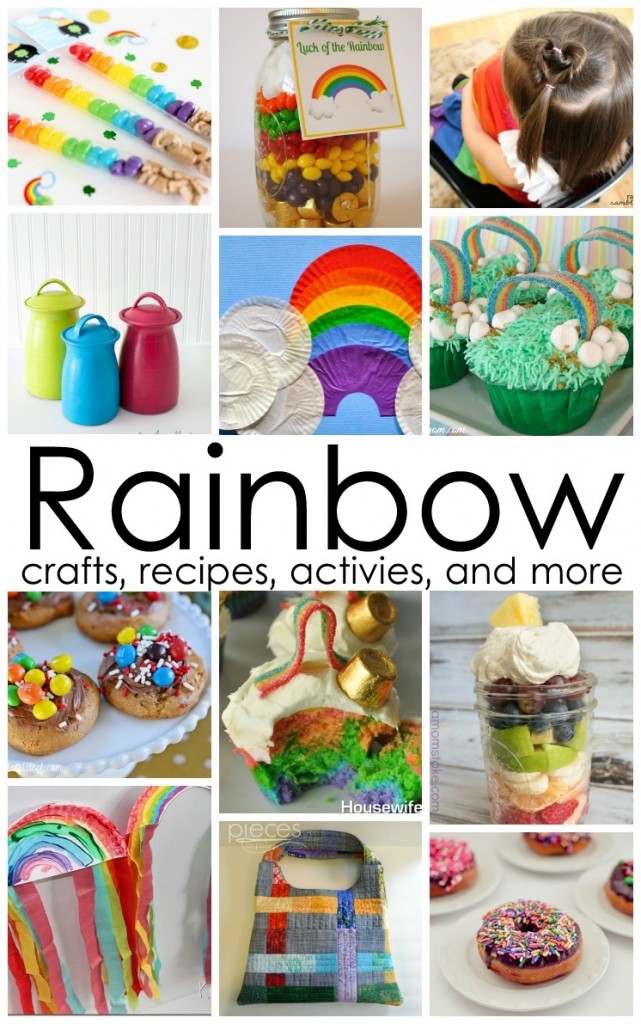 Rainbow Treat Bags | Rainbow Jar Craft | Heart Ponytail Tutorial
Colorful Canister Makeover (you need to see the before) | Cupcake Liner Crafts | Cloudy Rainbow Cupcakes
Rainbow Cookies | Leprechaun Rainbow Cupcakes | Rainbow Fruit Trifle
Paper Plate Rainbow Craft | Scrappy Quilted Bag | Easy Donut Recipe
Happy March and to me March means rainbows! Green and Leprechauns, and Rainbows. Marissa from Rae Gun Ramblings here today and I'm sharing some of the great rainbow crafts, recipes, activities and other fun projects that you guys have linked up. Aren't they pretty?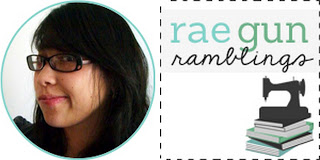 If you haven't been over to my neck of the woods lately let me catch you up.
Now let's see what your favorite things are that you have been posting! It's time for the block party! Link up here and be linked up to 4 fabulous blogs all at once!
Making the World Cuter | Rae Gun Ramblings | Keeping It Simple Crafts |Pieces by Polly