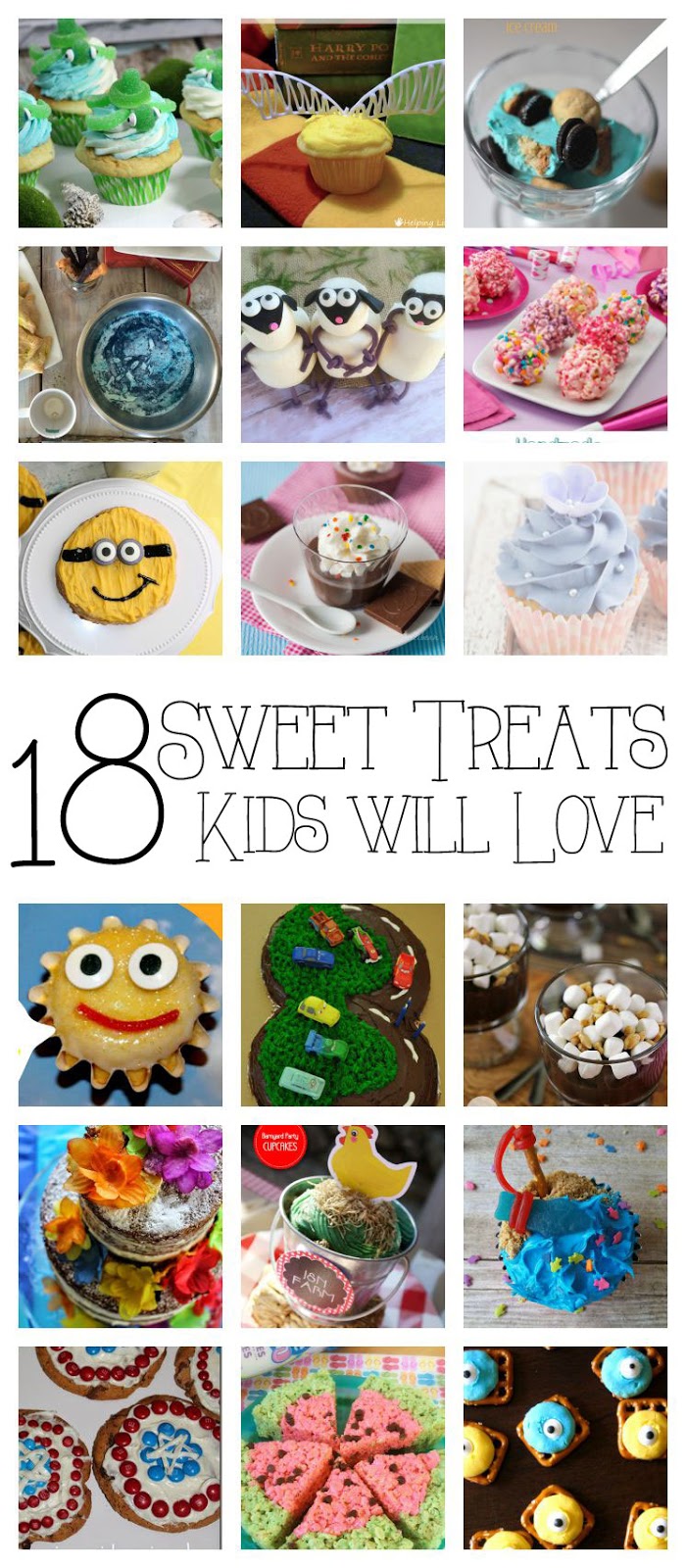 Polly, here from Pieces by Polly as your host for this week.  There were so many fun kids treats…you know the kind with lots of sprinkles, food coloring, and candies to make them so fun, I knew we needed a sweet treats round-up.
The last couple weeks, I've been celebrating Happy Harry Potter with Marissa and have been super busy with some new Harry Potter themed projects and several guest posts.
Harry Potter Always and Doe Patronus Pillow | Harry Potter Deathly Hallows Pillow | Harry Potter Wand Skirt | Christmas-in-July Tie Tutorial |

And I'm also in the middle of hosting a Harry Potter Quilt Along to celebrate the release of my Harry Potter Single Hogwarts House Quilt and Harry Potter Hogwarts Crest Quilt patterns.  It's not too late to join!
CLICK THROUGH TO GET TO THE LINK PARTY