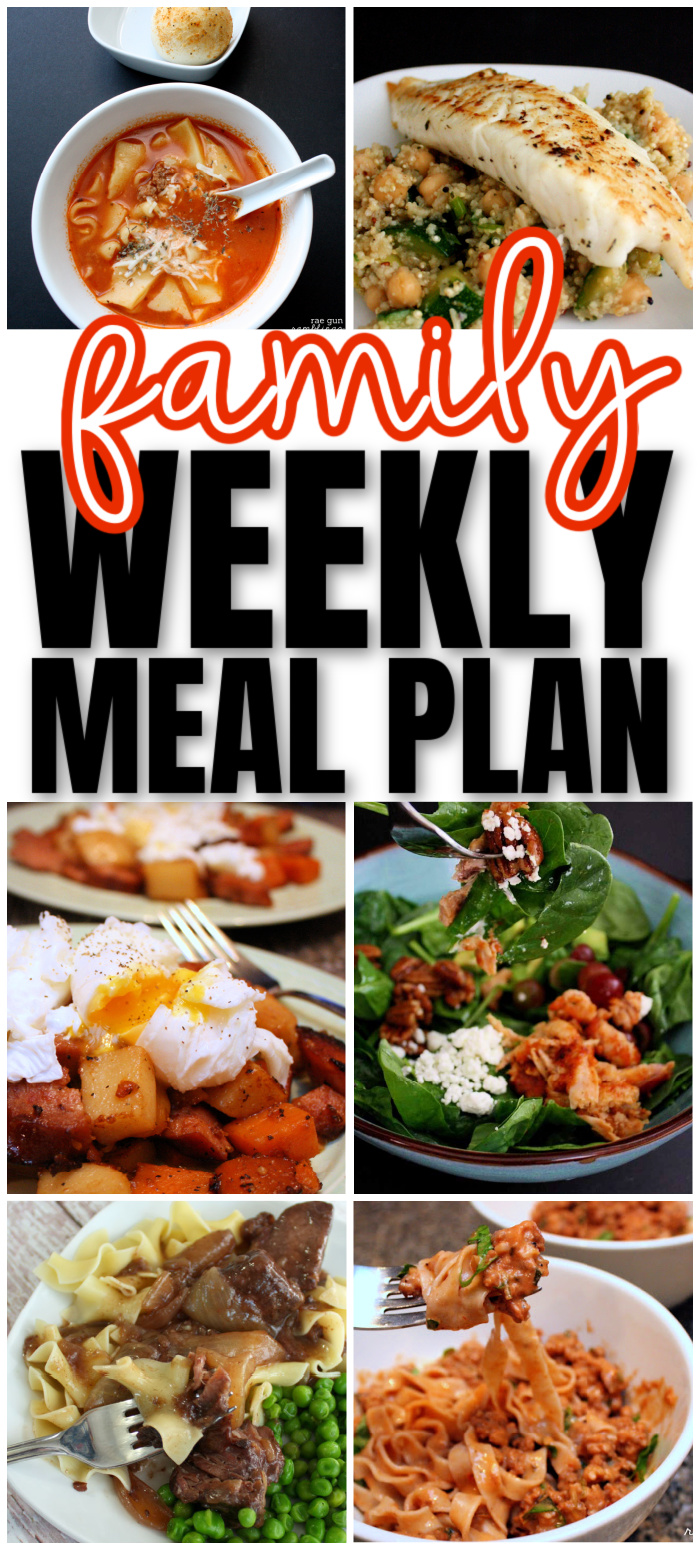 Figuring out what's for dinner is so much simpler with meal plans and easy recipes. Whether you're trying to get your family to eat more vegetables or you need a quick dinner idea. Planning ahead helps.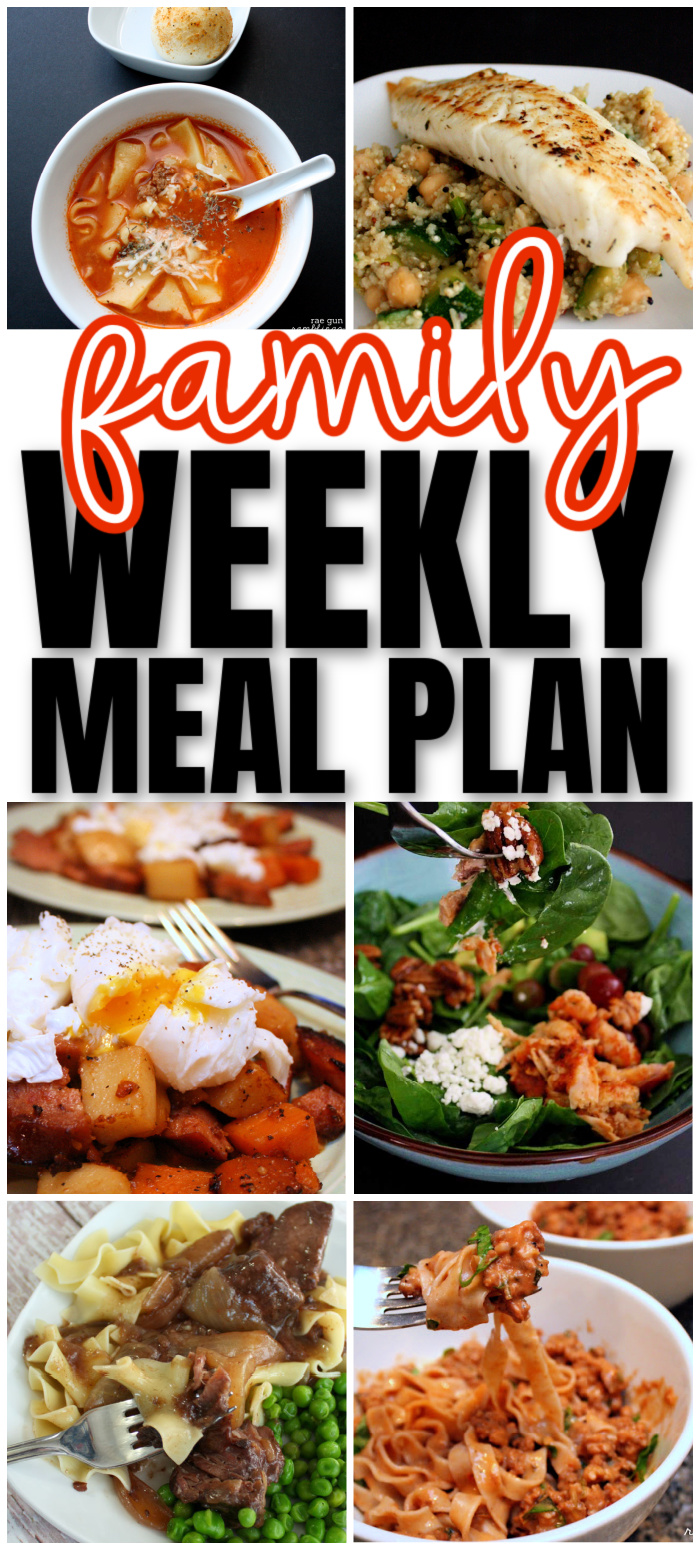 While I love writing out my own meal plans I know that's not the case for everyone. I spent years posting weekly meal plans along with our fun link parties and honestly I've missed it. I have pulled together a bunch of my past meal planning menus to get get us started but mostly I wanted to have a place that you can pin and come back to to find regularly updated, seasonally appropriate, meal plans instead of trying to scroll back through my past posts.
I also hope this will keep me more on the ball about doing it myself. When I know what our dinner menu is it makes it so much easier for me to fight through my hanger. I'm focusing mostly on dinner since that is the hardest for me (and I think most families bring to figure out meal planning) but I'll also have treat and breakfast and lunch ideas too!
Meal Planning Resources

What's for Dinner Week 11
This week Teddy took it upon himself to take down all the Halloween decorations (score!) and put up a Thanksgiving tree. It's got pie, pumpkins, turkeys and lollipops.
I really love it. It may have to be a new Thanksgiving tradition!
Monday
Corn Beef Stuffed Baked Potatoes – use leftover corned beef (we have some in the freezer from last time we made it), cheese sauce (I just use the sauce I make for Mac and cheese).
Air-fried broccoli (just toss with olive oil and garlic salt)
Tuesday
Beer Battered Fish (totally just using the frozen Costco ones)
Garlic Roasted Potatoes (skipping the rosemary this time)
Wednesday
Thursday
Turkey – I swear by the cooking in a bag method, so juicy and really hard to overcook
Mashed Potatoes
Sweet Potato Casserole – I'll take pics and post after
Rolls
Pie – still figuring out which one
Friday
More Turkey Leftover Ideas!
I have a big post of ideas for using thanksgiving leftovers but here are a few of my favorites!
Turkey Tortellini Soup – this is so flexible so if you don't have exactly the same leftovers you can adjust to what you have on hand
Turkey Bacon and Spinach Quiche – this is perfect for when you are tired of Thanksgiving food but still have stuff left because it takes completely like something else!
Turkey Artichoke Alfredo – swap the chicken in the recipe for turkey and you're good to go
Treat

What's for Dinner Week 10
Totally random but this apple peeler is totally the best if you cook with apples and need to peel, core, and slice, it works for other foods too. Teddy and I made apple butter.
Monday
Tuesday
Wednesday
Thursday
Friday
Snack Idea
Treat

What's for Dinner Week 9
We're loving our new Hocus Pocus board game. It's so stinking fun and I don't think I've ever played a game that is truly collaborative.
Monday

Tuesday

Wednesday

Thursday

Friday

Lunch Idea

Treat

What's for Dinner Week 8
Halloween week!
Monday
Stuffed Shells – this recipe is SO good it's a bit more involved than my speedy recipes but it freezes well so I like to make a double batch and put one in the freezer to bake up later
Tuesday
Wednesday
Creamy Shrimp and Pesto zoodles – I'll do half zucchini noodles made with my favorite spiralizer and half regular pasta just since the boys like that SOOOO much better than all zoodles but also because it just feels heartier.
Fresh Bread – I have some dough left in the fridge ready to be baked up. I love that it keeps up to 2 weeks. Makes everything so convenient.
Thursday
Chicken Sausage – this is one of my favorite cheats I keep them on hand all the time for a quick and easy protein
Bacon with Shaved Brussels Sprouts – so flavorful and when you cook it this way it's way easier to control and make sure they don't get overcooked.
Friday
Lunch Idea
Croquettes – instead of the bacon I'll add in some ground beef seasoned with garlic salt for a delicious lunch idea.
Treat
Harvest Munch Mix – Perfect for Halloween this is super fun to make and makes for a festive snack
What's for Dinner Week 7
Monday
Wontons – this is the ultimate comfort food. I love making a huge batch and freezing some for easy meals later on. Plus Teddy loves helping make the wontons using this kind of press since his little fingers haven't quite mastered the folding technique in the video. Bonus points for being a one dish meal complete with protein and veggies!
Tuesday
Corned Beef in the crock pot – this is my dads favorite and we were lucky enough to find some roasts at Costco so we gave him them for his birthday. Why yes we did give him raw meat for his birthday gift bwahahah.
Cabbage just boiled in water and some of the liquid from the corned beef
Boiled red potatoes
Wednesday
Hobo Foil Packets – these are so fun. I know a lot of people do these while they camp but we enjoy them on the grill or even in the oven. It's fun to let everyone prep their own packets to their own level of pickiness, errr I mean tastes haha. This is another great low maintenance, one pan dish complete with carb, protein and veg.
Thursday
Friday
Breakfast Idea
Quick Waffles – once I tried this recipe I've never used a box mix again. First off it's crazy delicious but more than that it's super easy!
Treat
What's for Dinner Week 6
This week is all about making the most of a rotisserie chicken. Just grab one at the store, Costco's are my favorite, and make it work for you. Alternatively you can just bake up some chicken pieces to get you started. And to make the post of your chicken make sure you see my tips of how to cut a chicken (or turkey) to get the most meat out of it!.
Monday
Tuesday
Chicken Bacon and Spinach Quiche – Use about 1/2 cup worth of the scraps/wing meat you know the pieces that are pulled of the bones at the end, make sure to do that so you get the most out of your bird!
Wednesday
Chicken and Quick Biscuits – I'll use the chicken quarters and make a gravy with the drippings, flour, butter, and milk (pretty much like how I make cheese sauce but with the drippings and a half spoonful of better than bouillon instead of cheese)
Thursday
Friday
Homemade Pizza – I'll stuff the crust with string cheese and do cheese for the kids and meatball for me and Daniel.
Baby carrots and peppers
Lunch Idea
Treat
Berry Cream Crumble – okay the pictures for this are so awful and old, but trust me it's such a yummy one. Hopefully I'll have new pictures to update that post with after this week!
What's for Dinner Week 5
Monday
Crock Pot Beef and Onion Gravy served over egg noodles – this is one of those dump it in the crock pot and it's done at dinner for you recipes. So easy
Peas with a little butter and salt
Tuesday
Oven Fried Chicken – total comfort food without all the mess and grease. Just make sure to follow the instructions.
Wednesday
Fry bread made from my favorite no-knead dough (just pinch some off and fry I've done both with some oil and just some spray oil in a pan both are tasty)
Side salad
Thursday
Fish packets – the kids love eating this straight out of the packet and I love how it's easy to to prep it all and cooks up fast.
Friday
Air fried frozen French fries (they turn out so much better than in the oven and no mess like deep frying)
Lunch Idea
Throw some of the leftover crock pot beef into regular ramen packets. So so good! This can also be used for another dinner idea. I like to add some spinach too to if I have some on hand.
Treat
What's for Dinner Week 4
Monday
Tuesday
Pan Fried Tilapia – just sprinkle some garlic salt on and cook it over medium heat with a little spray oil
Wednesday
Want to make your own pasta? This is my favorite homemade pasta recipe. If you have a kitchen-aide, this attachment makes creating. your own pasta a breeze.
Thursday
Friday
Leftover idea: Use leftovers to make this super good lasagna soup or double the batch and freeze half for an easy meal in the future!
Lunch Idea
The full recipe of Broccoli Slaw makes a lot and keeps all week so great for lunch too!
Treat
What's for Dinner Week 3
Monday
Rice – I just make it in my rice cooker
Tuesday
Bag Salad Mix – probably Sunflower Mix
Wednesday
Teriyaki Salmon
Cous Cous
Thursday
Naan – Made from no-knead bread, just roll out a section into a pancake like piece and pan fry. Easy and delicious
Friday
Lunch Idea
Treat
What's for Dinner Week 2
Monday
Tuesday
Wednesday
Creamy Crock Pot Swedish Meatballs – I love the Ikea packet with Costco Meatballs SO easy!
Mashed Potatoes or if you're trying to be healthier Mashed Cauliflower
Thursday
Friday
Lunch Idea
Curry Puffs – not spicy but so yummy, everyone in our family loves these! And they reheat great.
Treat
What's for Dinner Week 1
Monday
Tuesday
Wednesday
Thursday
Friday
Lunch Idea
Treat