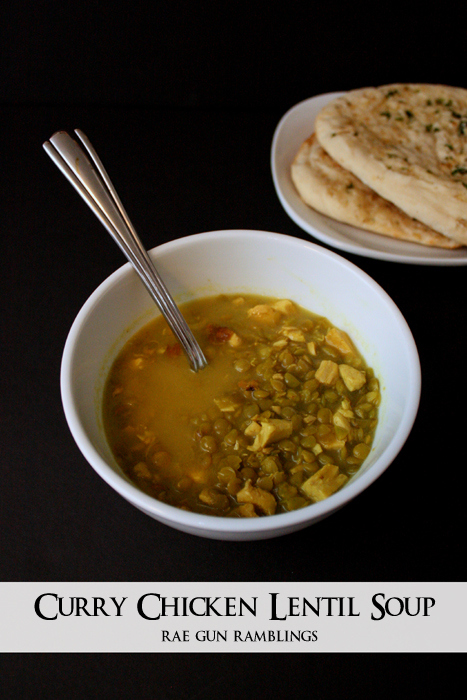 Whenever I have leftover chicken or turkey I make this coconut curry chicken lentil soup recipe. It's so yummy, easy, and just a little different than your normal leftover type soup. It has an Indian feel so it's great to serve with naan bread which I've found at both Trader Joe's and Whole Foods.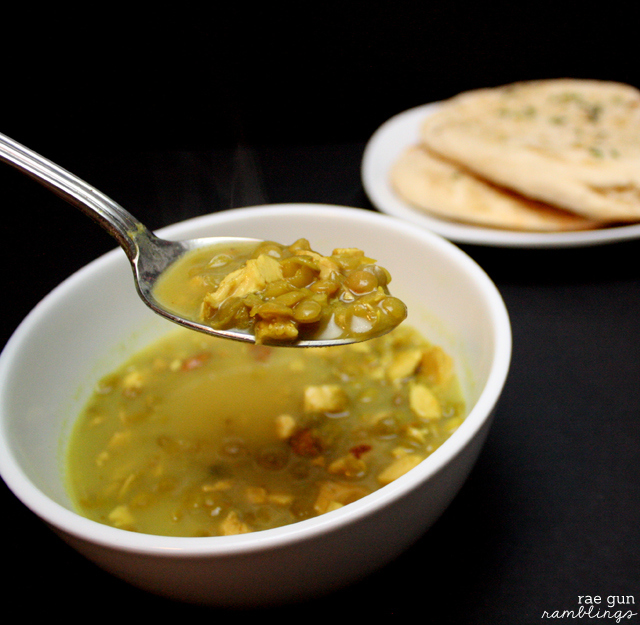 It comes together fast enough making it a great weeknight meal. Even better, it freezes like a dream! I like to grab a rotisserie chicken and use part of it for this. Normally I make half a recipe (just for me and Daniel) but since I wanted extra in the freezer I doubled it. The recipe can be increased ore reduced easily. Just stick to the same proportions.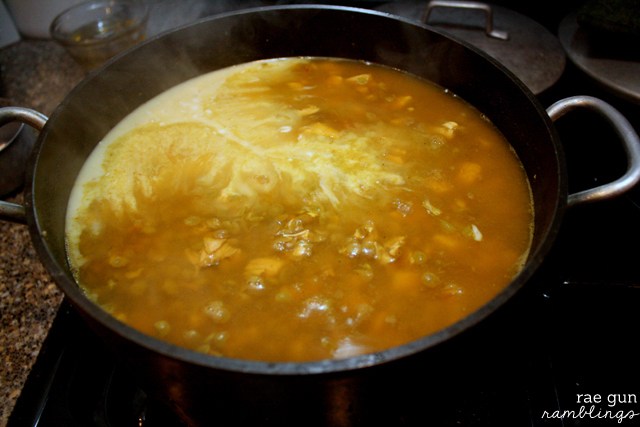 Ingredients
2 Chicken Breasts, cooked and chopped
12-16 C Water (depending on how much the lentils suck up and how thick of a soup you want)
1 Bag Lentils
6 Cubes Chicken Bouillon (or substitute 6 of the cups of water for chicken broth)
3 Heaping TBS Curry Powder (or more to taste)
1 Can Coconut Milk (I always use the light or reduced fat kind)
Salt, Pepper, and Onion powder to taste
Directions
Boil lentils and chicken in 8 oz water until lentils are tender. Keep an eye on it so that the water doesn't burn off.
Add bouillon, curry powder, coconut milk, and additional water to the desired consistency.
Add other seasonings to taste. Serve and enjoy!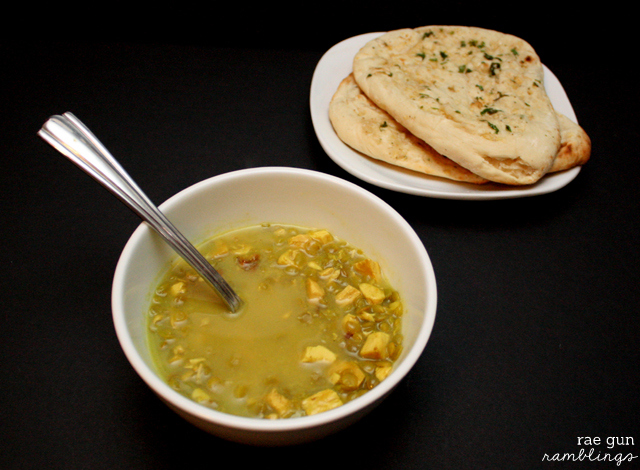 Let's connect! You can also find me hanging out here.