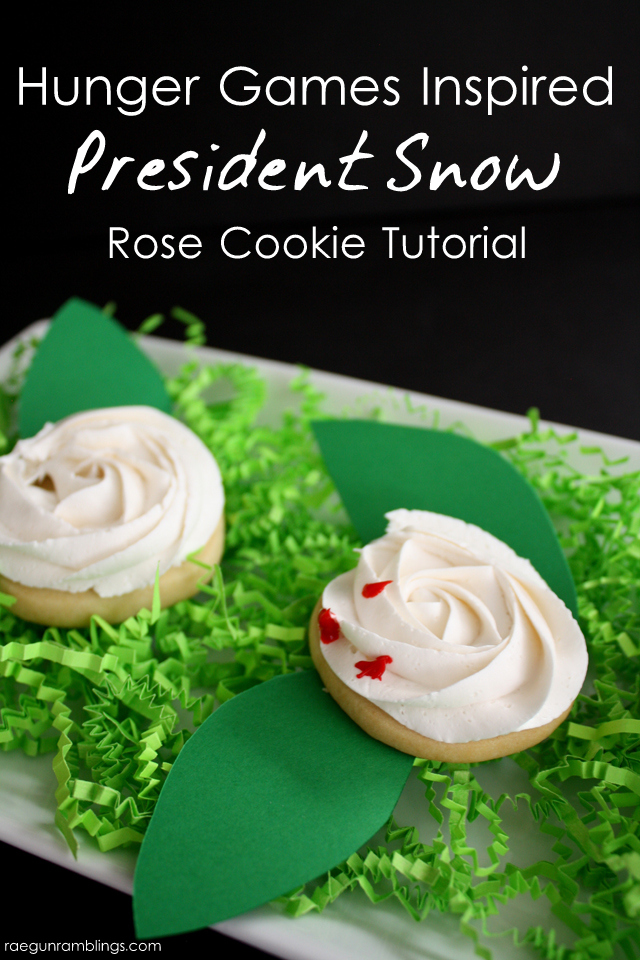 Did you guys go see the movie?! What did you think? I am being a good sister and waiting until my sister can go so I have not seen it yet but I can't wait. I'm still celebrating the Hunger Games movie release though so today I present to you President Snow's Rose Cookies Recipe. It's so easy and of course you can do them in other colors for fun parties, how cute would they be for a spring luncheon or shower!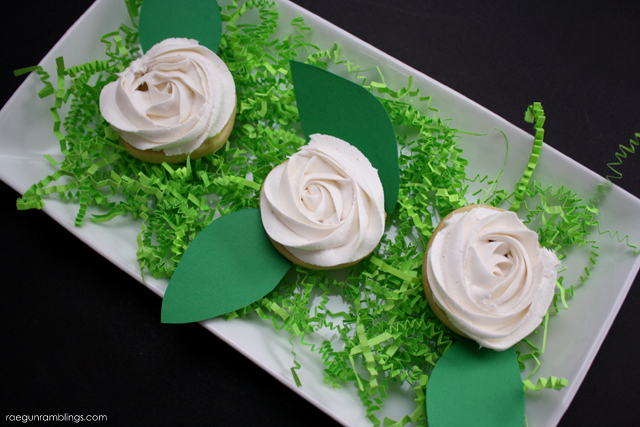 I thought about putting them on pops like my mermaid cookie pops and attaching a few leaves but I thought I'd keep it simple today and just do the basic cookies. They are really SO easy to do all you need is the right tip. I've shared how to make rosettes with frosting before with my chocolate rose ganache cupcakes but since it's been a while since I share those I thought I'd go over it again!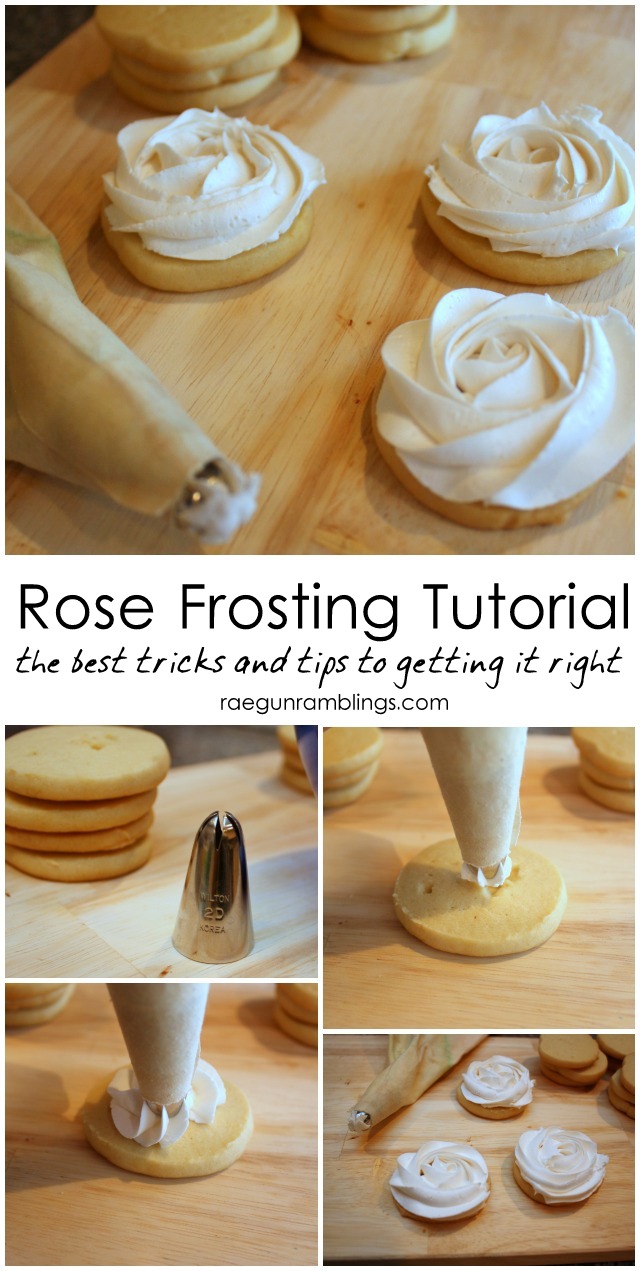 What You Need
Basic Sugar Cookies
2D Wilton Tip and Pastry bag
Frosting (I just used the stuff in the tub)
What to Do
Once your cookies are baked and cooled scoop about 1 C of frosting into your pastry bag with the tip attached.
Hold the bag perpendicular to the cookie and starting in the middle squeeze and piped around in a circle. The key is to keep the bag always upright. You don't want it tilted or to turn it at all. You hold the bag perpendicular the whole the the only movements is drawing the circle.
When  you reach the edge pull it downward to break off the frosting.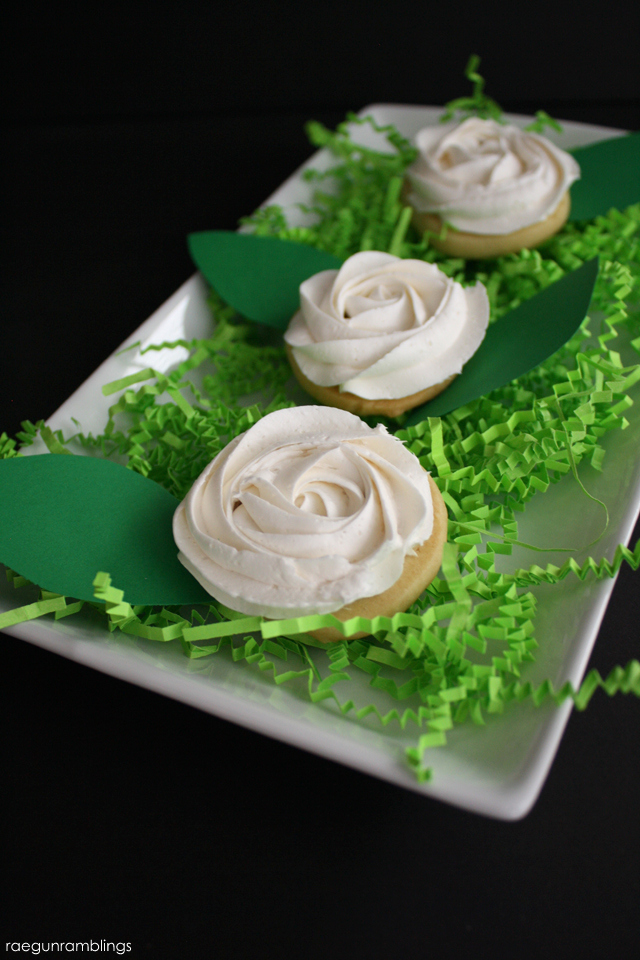 So easy right. Once you try it you'll become addicted and you'll want to put roses on everything!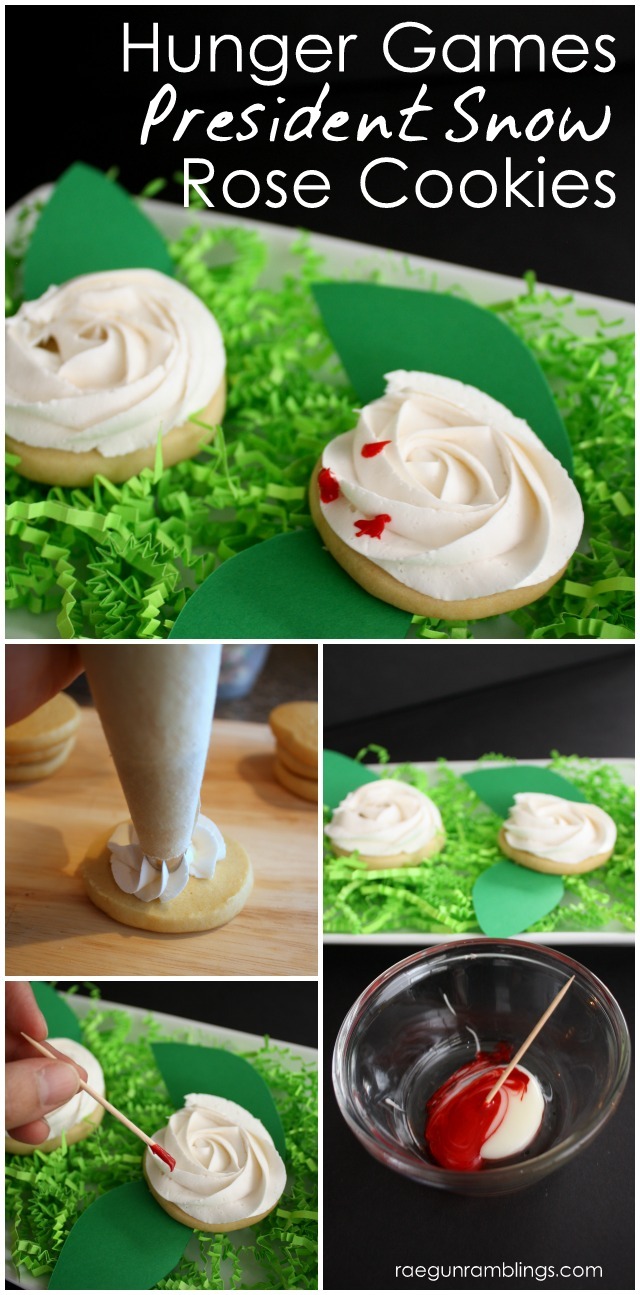 Now if you want to be silly and put some "blood" on your rose for our favorite evil President, just stir in some red food coloring to a little of the frosting and then place  a few drops of the dyed frosting on your roses.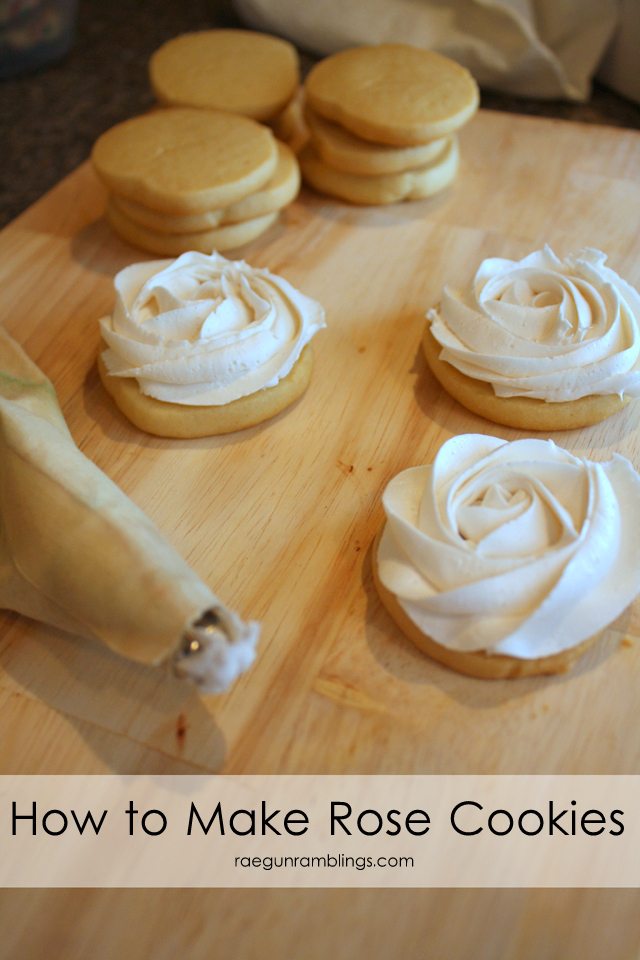 And also here's my weekly menu plan:
| | |
| --- | --- |
| Day | Meal |
| Saturday | Crab Boil Mac and Cheese |
| Sunday | Pork and Mashed Potatoes at the in-laws |
| Monday |  chicken Parmesan casserole |
| Tuesday | Crock Pot White Chili |
| Wednesday |  salmon cous cous and asparagus |
| Thursday | Thanksgiving duh! |
| Friday | Open faced left over Thanksgiving sandwiches |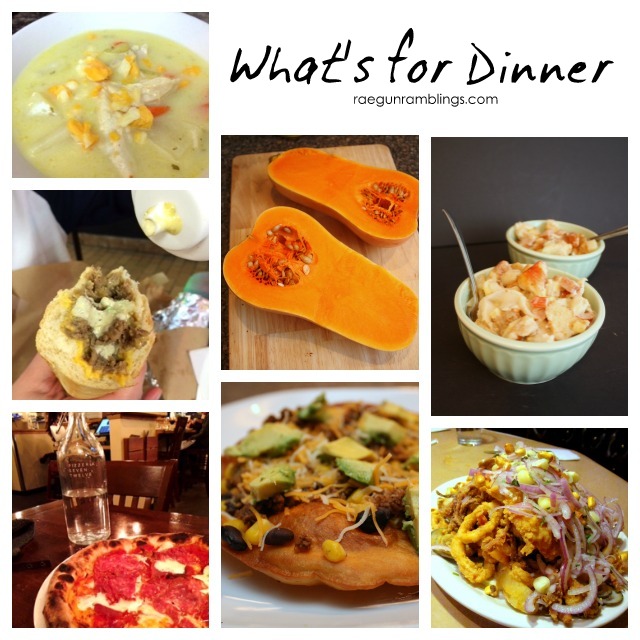 And what we ACTUALLY ate last week:
Chicken Chili
Philly Cheese Steaks from Moochies
Butternut Squash Soup and Cheesy Garlic Bread
Seafood Pot Pie
Pizza from Pizzeria 712
Cheater Navajo Tacos
Royal Jalea from Puro Pero
Let's connect! You can also find me hanging out here.