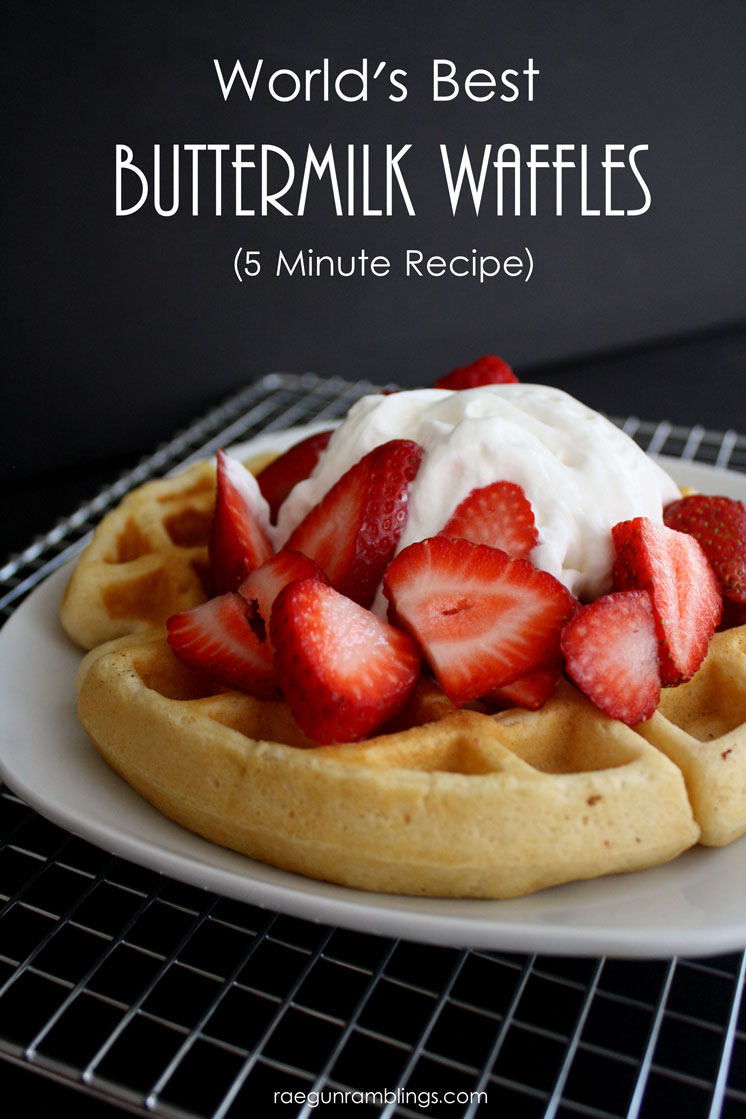 There is just something so good about a fresh buttermilk waffle. Barely crisp on the outside and soft and warm on the inside. Not only are waffles DE-licious, they are crazy fast. They are ready to be cooked up as fast as you can stir the ingredients which makes them the perfect post-church or any day brunch.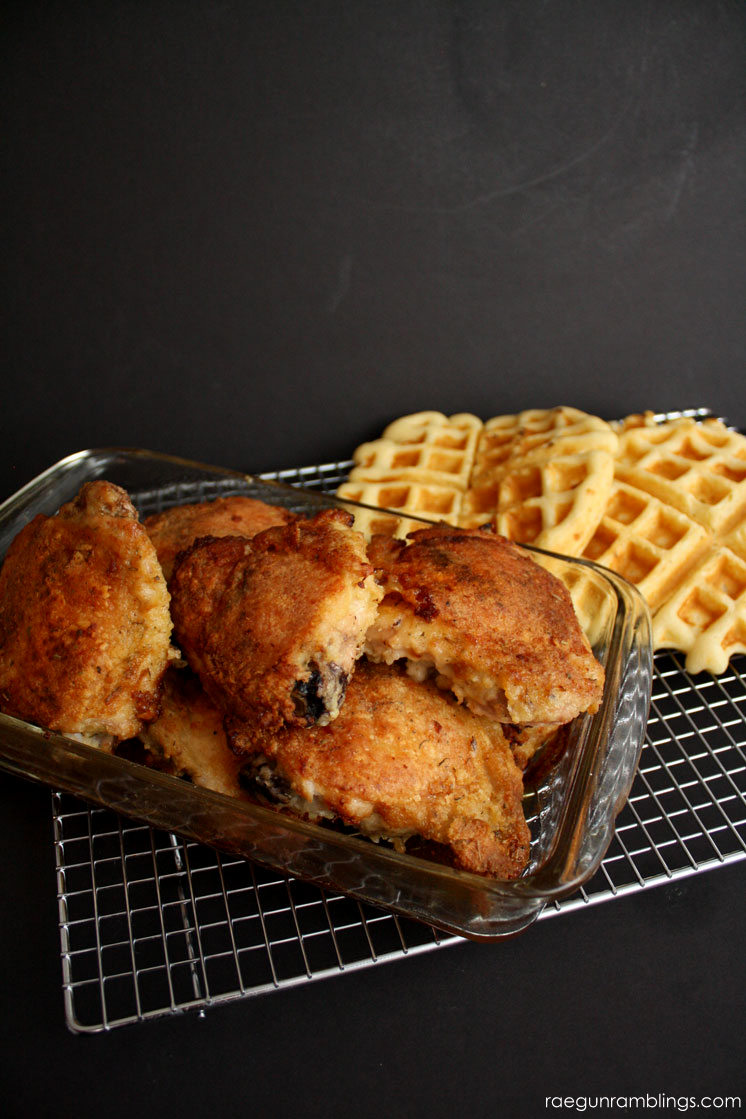 Add your favorite sweet or savory toppings (like this oven fried chicken) and you've got totally different flavors in a snap. Likewise you can throw some extra stuff in the batter and change things up that way too. Seriously endless possibilities!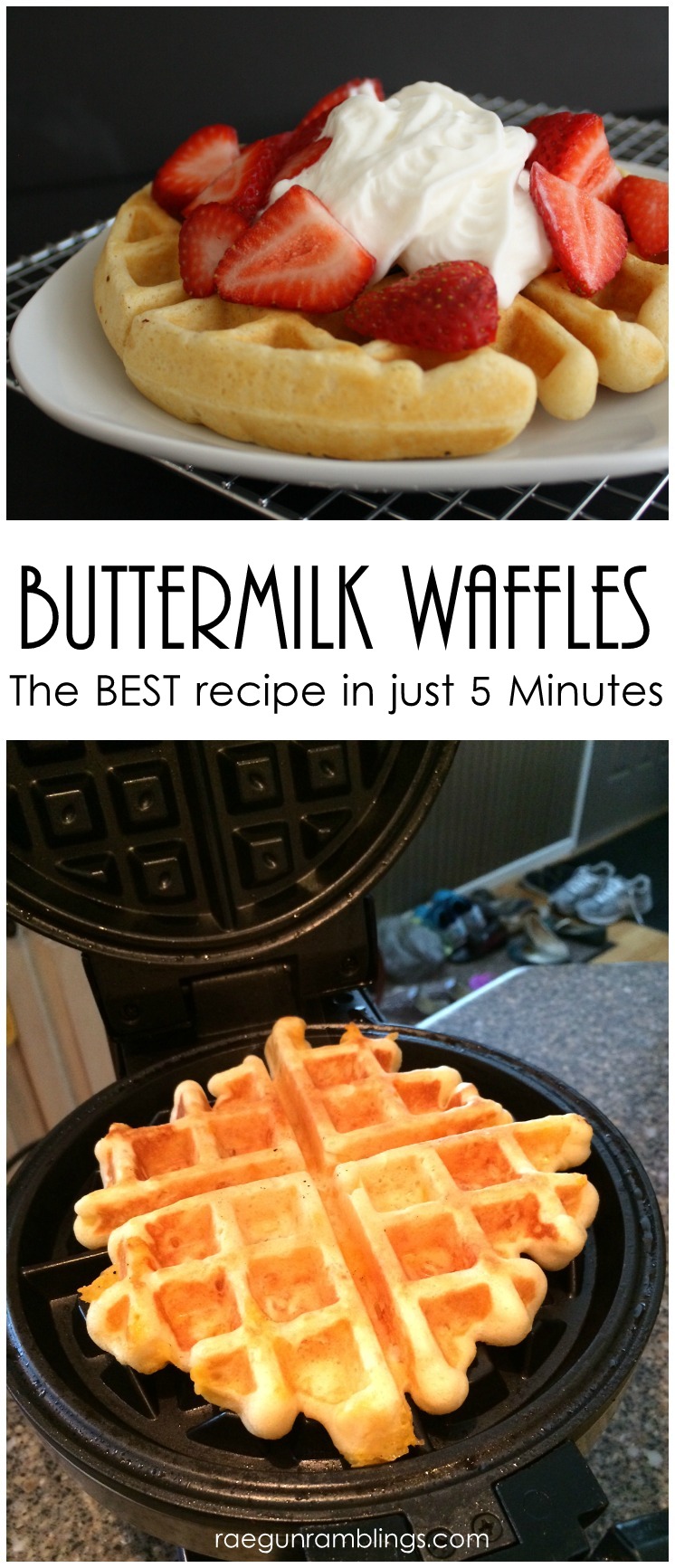 Basic Buttermilk Waffle Recipe
2 C Flour
2 C Buttermilk
2 TBS Sugar
1 tsp Baking Soda
1/2 tsp Baking Powder
1/4 C Butter, melted
2 Eggs
You can be all technical and mix the dry and wet ingredients in separate bowls but I hate dishes and I can't tell a difference so I just mix it all in one bowl. I start with the wet ingredients. Mixing the melted butter with the buttermilk then whipping the eggs into the bowl. After that I add all the dry ingredients and stir. It's really that easy. Heat waffle iron and cook up your waffles. This makes 6-8 waffles depending on the size of your waffle iron.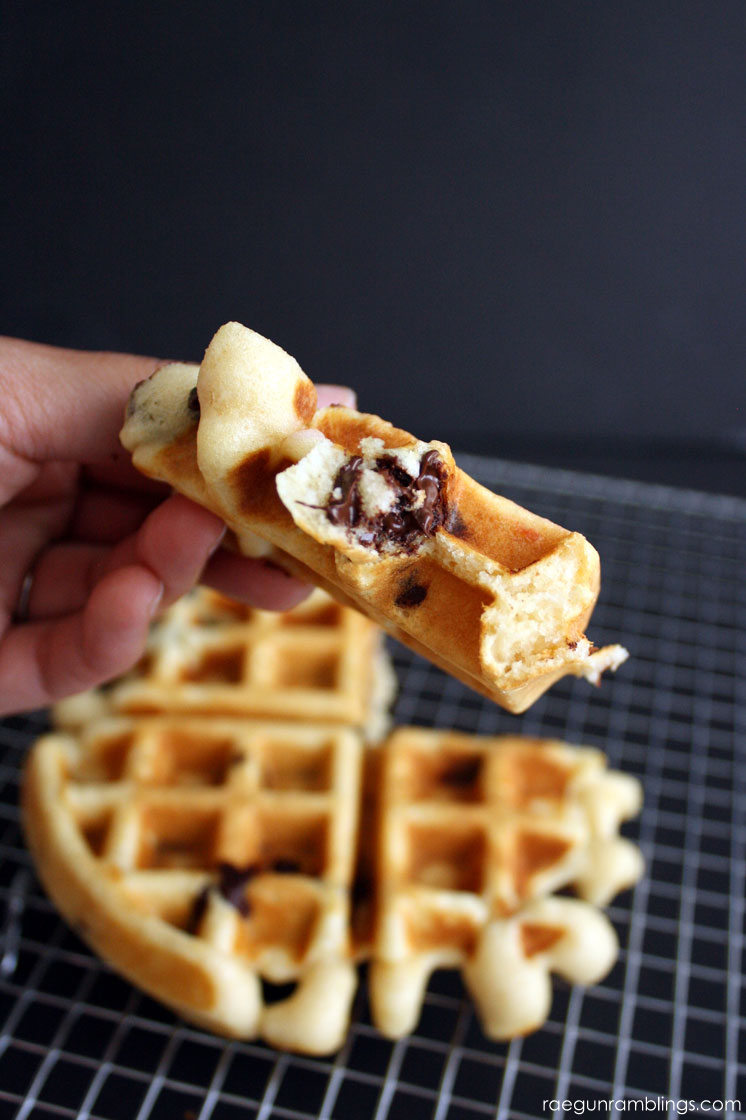 For more fun you can try throwing a handful of chocolate chips to the batter before cooking it up. I like to do a combo, plain, chocolate chip, and sometimes cheese. Oh yum I'm going to have to make these again (even though I just had them this morning ahaha).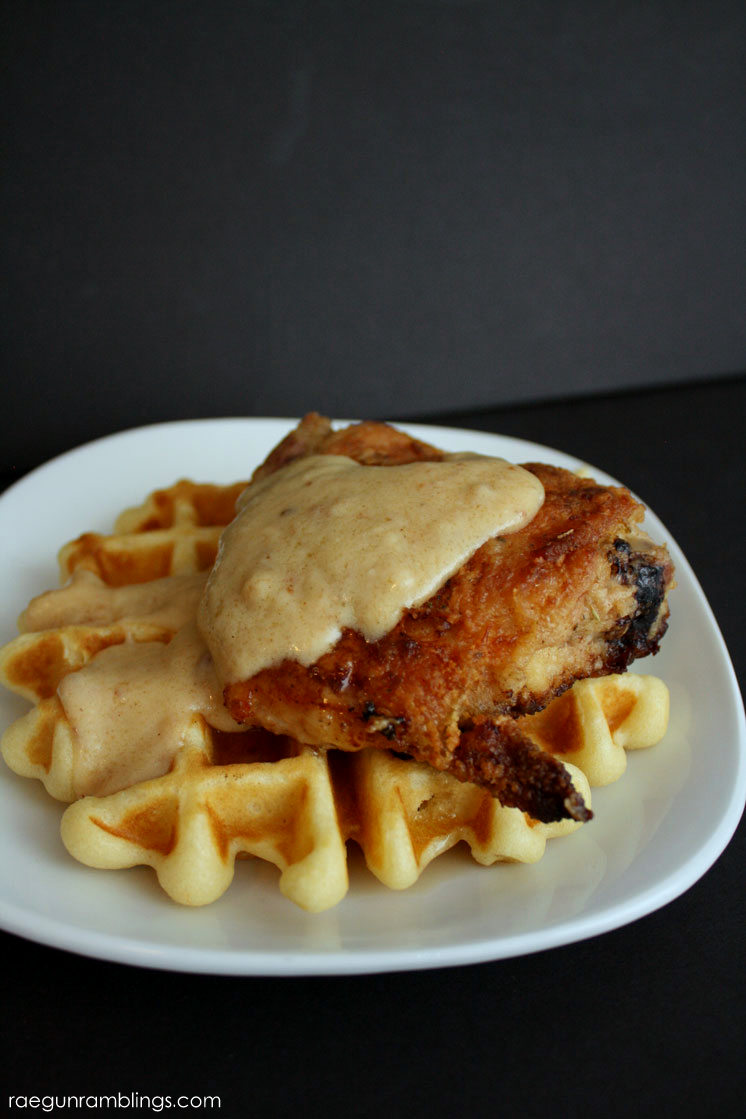 And if you are an addict like me you could go for waffles for dinner with yummy Chicken and Waffles. Well I guess you could do that for lunch and breakfast too but you know what I mean.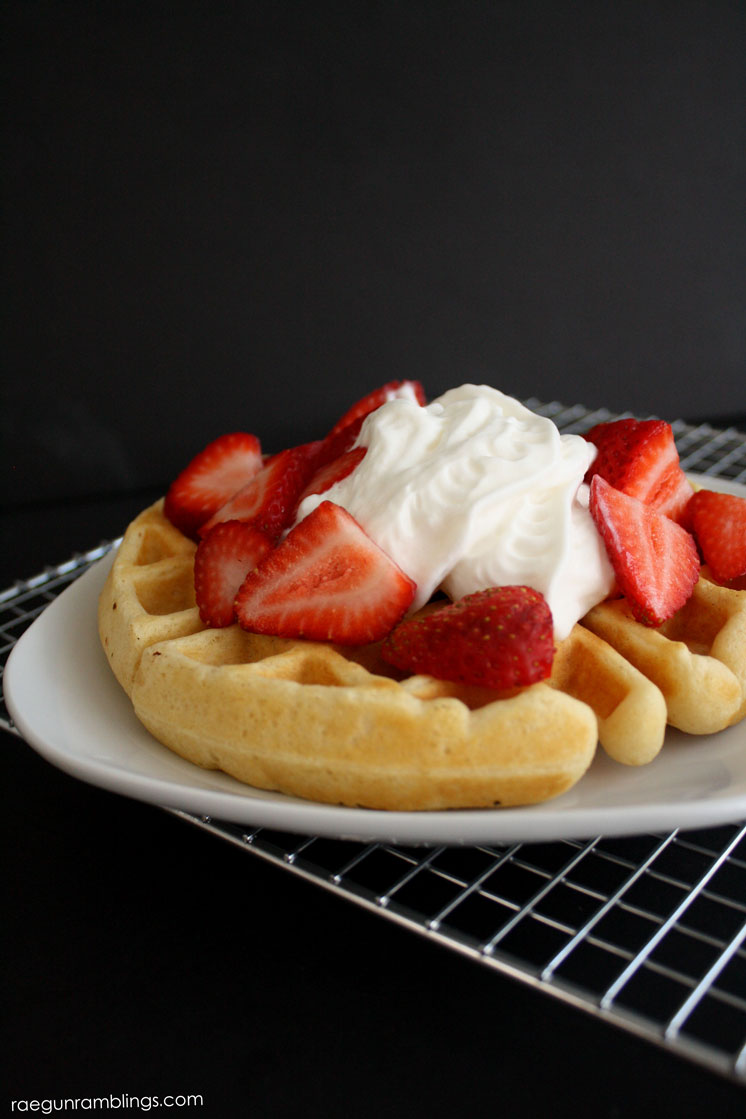 So there it is the yummiest, easiest super delicious, Buttermilk Waffle recipe.
You Might Like These: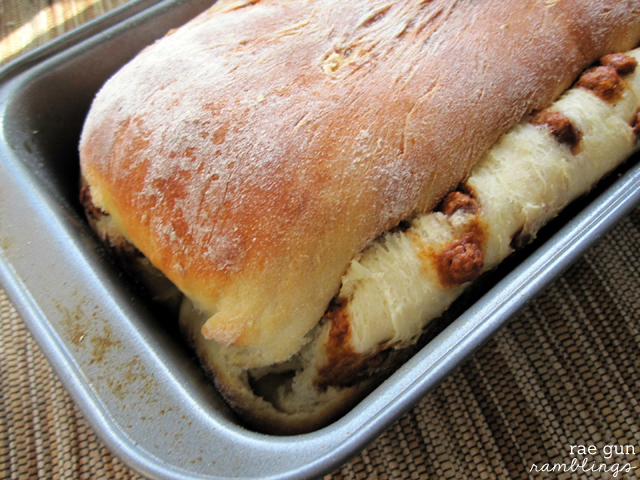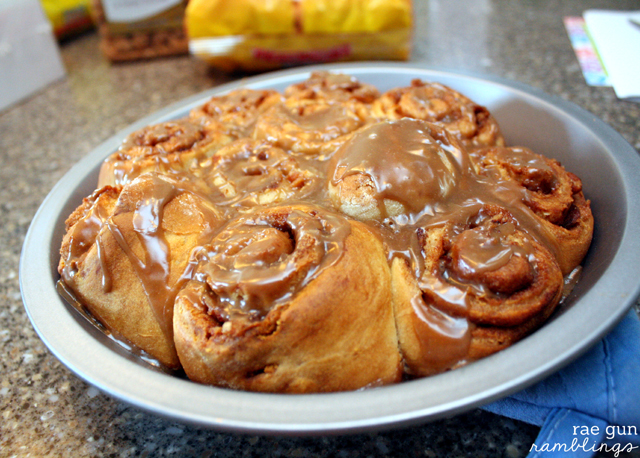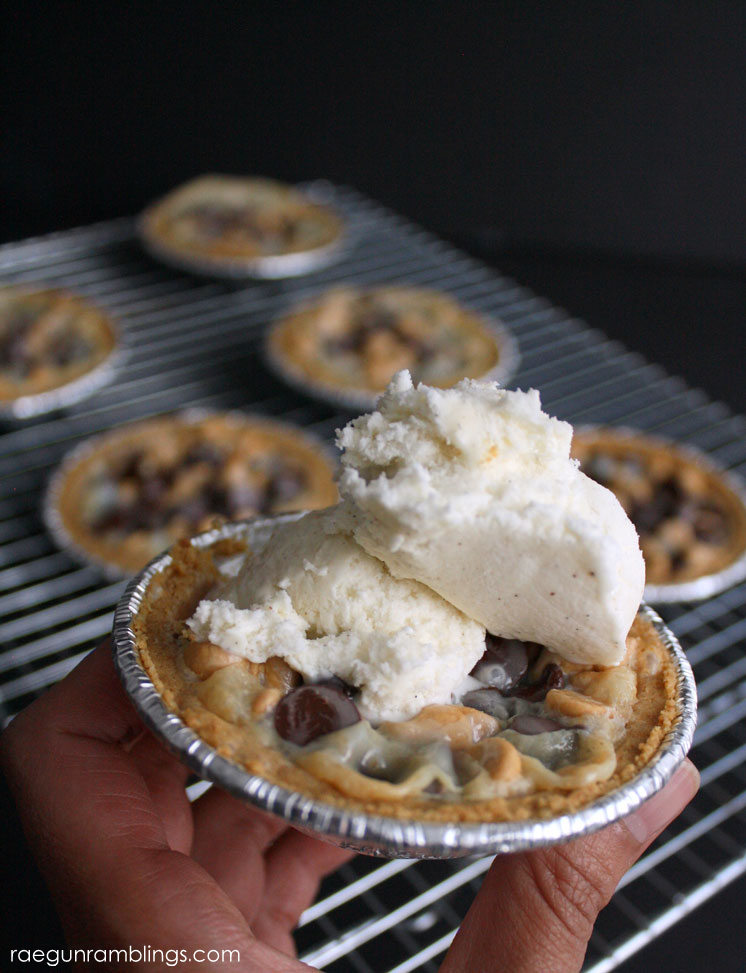 Let's connect! You can also find me hanging out here.