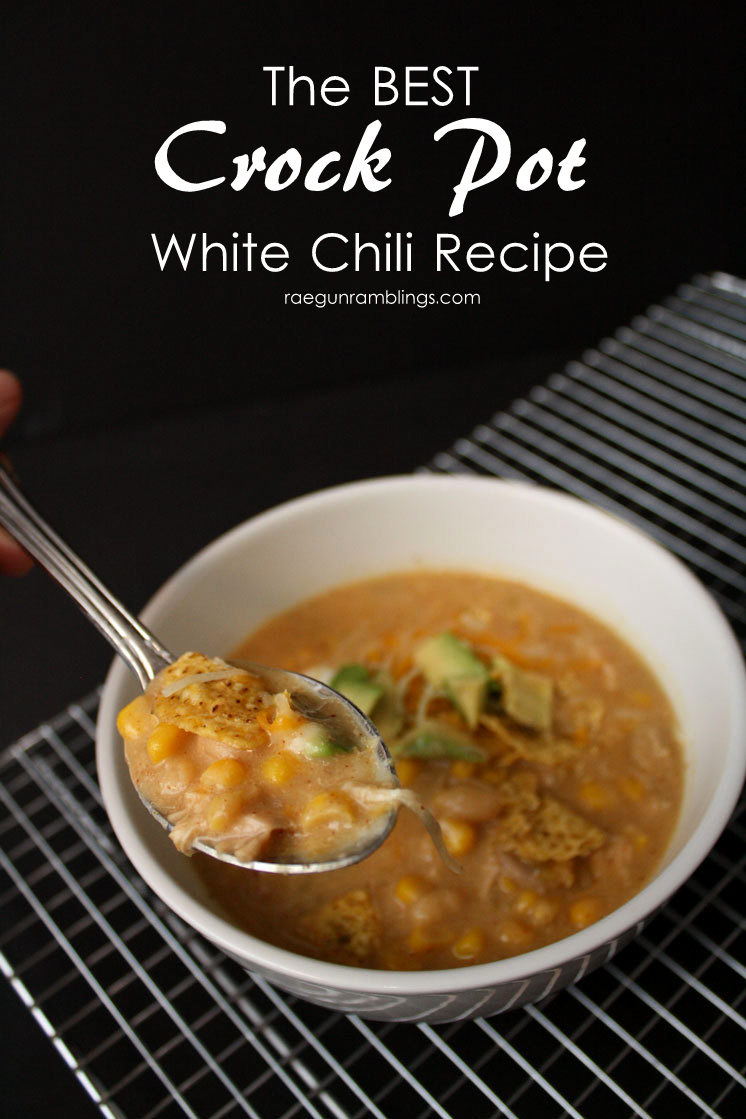 Ready for comfort in a bowl? Well that's what this Crock Pot White Chili recipe is. Seriously just thinking about it makes my mouth water. This has so much flavor with all the convenience of a slow cooker meal.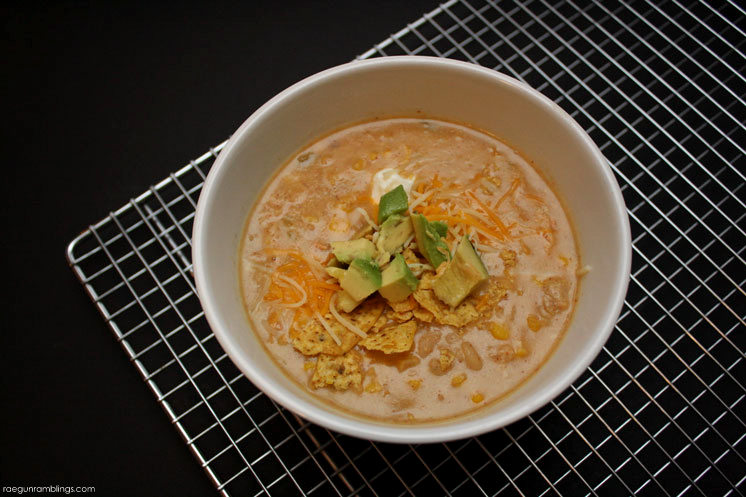 It has a small amount of kick from chilies but the kids in our family still goggle it up along with every one else. I like to serve it with a big slice of my 3 ingredient cornbread recipe.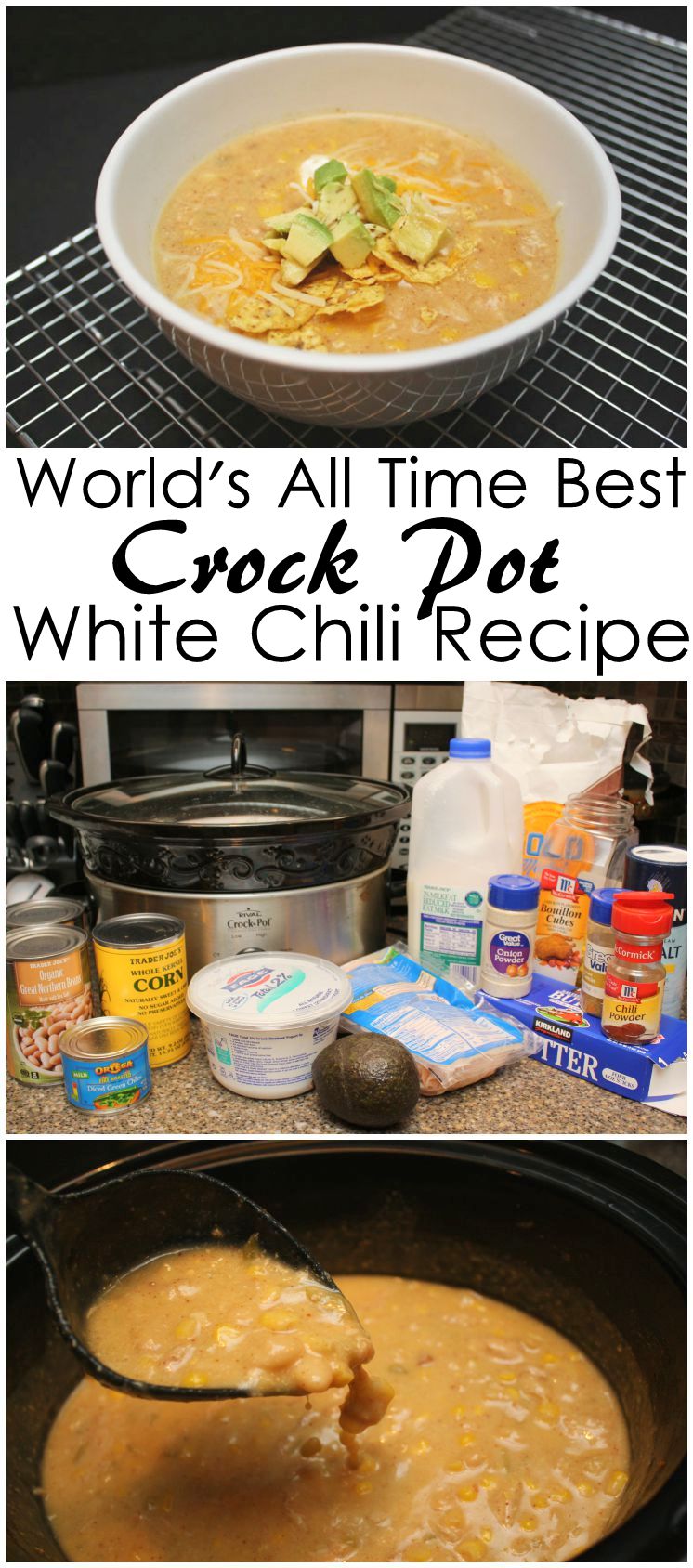 1.5 lbs of skinless boneless chicken meat
1 1/2 tsp chili powder
1 tsp cumin
1/2 tsp onion powder
1/2 tsp garlic powder
1/4 tsp cayenne pepper
1 can chicken broth (14.5 oz)
1 small can chopped green chiles (4.5 oz)
1 can corn (15 oz)
2 cans cannellini beans (about 30 oz)
For Roux
3 TBS butter
3 TBS flour
1 C milk
1 Chicken bouillon cube (or equivalent)
salt and pepper to taste
To Finish and Topping Individual Portions
1/2/-1 C Greek Yogurt (or sour cream)
Crushed tortilla chips for topping
Shredded Cheese for topping
Avocado for topping
Add all the first group of the ingredients to the crock pot. Making sure to drain all the canned ingredients. Cook on low for 6-8 hours. 1 hour before serving make the roux by melting the butter. Next mix in the flour and cook over medium heat. Mix in milk and bouillon. Salt and pepper to taste. Stir into crock pot breaking up the chicken meat. Allow to cook 1 additional hour (although if you're in a rush 15 minutes should work). Right before serving stir in 1/2 C yogurt and taste. Add any additional salt and pepper needed. Serve topped with a generous amount of cheese, crushed tortilla chips, avocado and dollop of yogurt.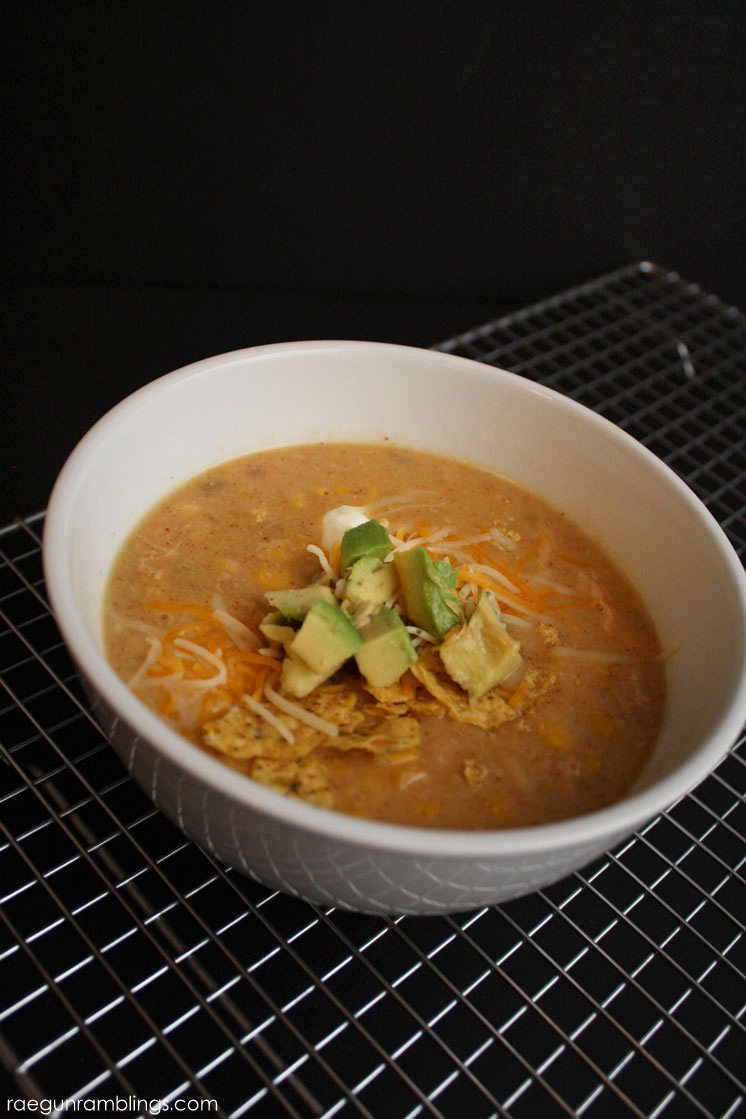 Oh man this stuff is SO good and it freezes well if you find yourself with any leftovers!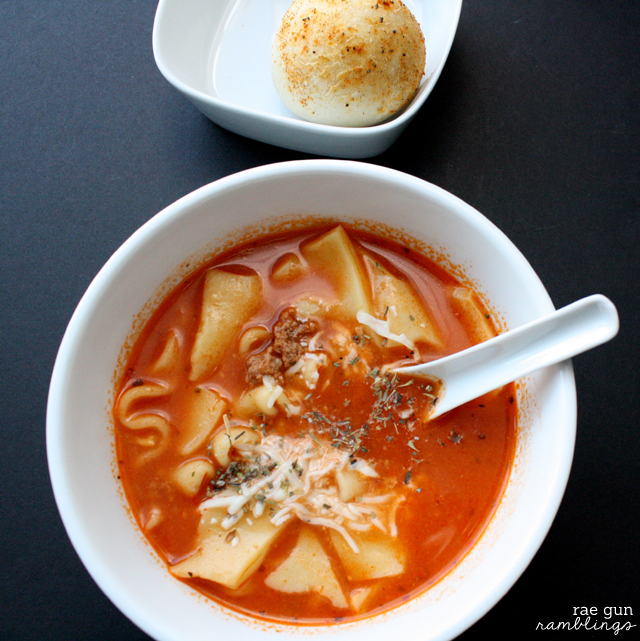 If you want more great crock pot ideas this Lasagna Soup for the slow cooker recipe is super easy and delicious.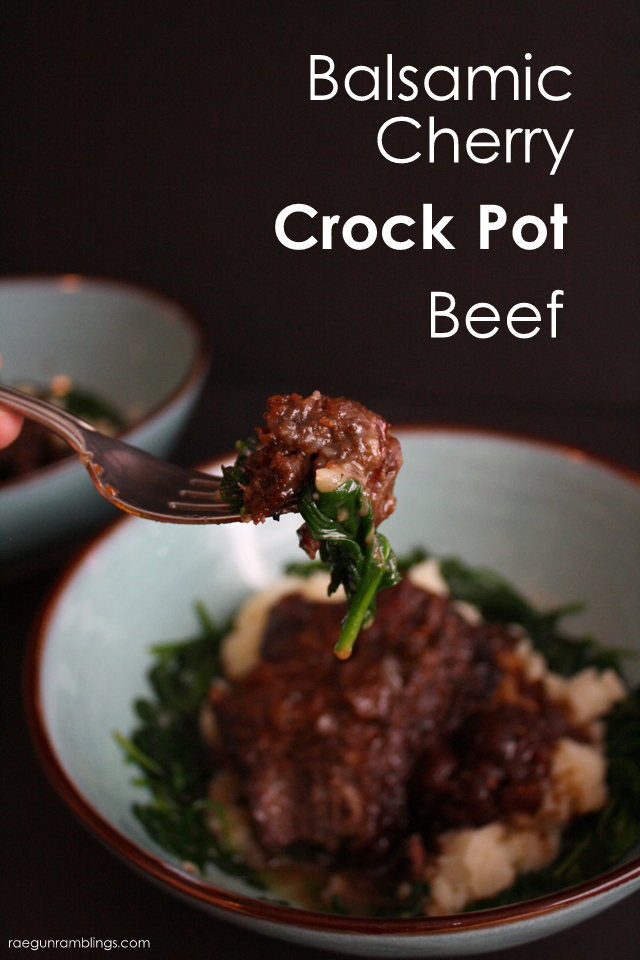 This Balsamic Cherry Beef recipe works fabulous with all different cuts of beef (roast, short ribs, etc.) and is SO tasty.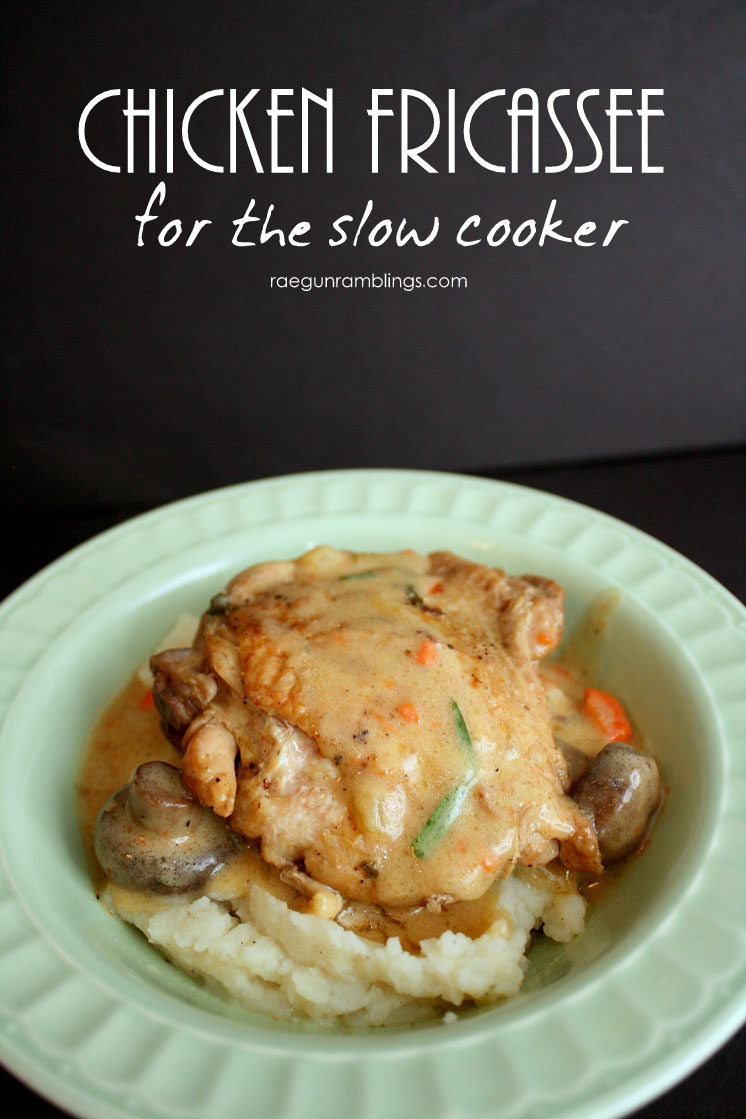 And my new favorite is my French Classic Chicken Fricassee recipe that I made crock pot friendly.
Let's connect! You can also find me hanging out here.