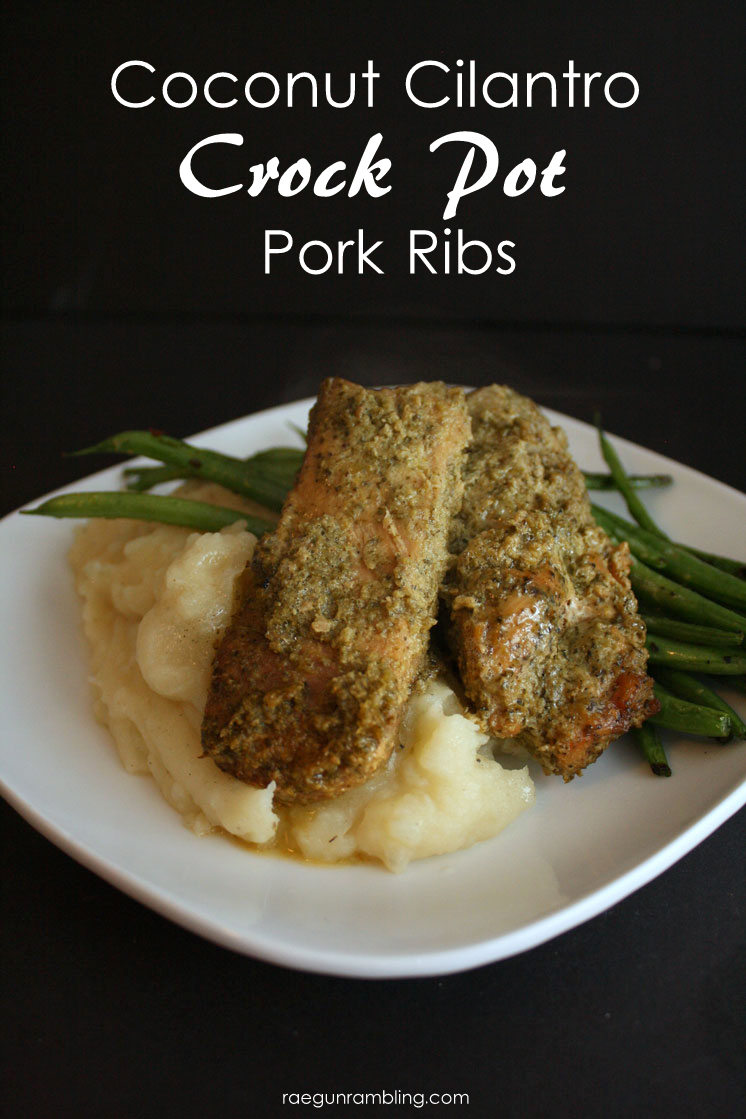 There is something so rewarding about coming home to a delicious crock pot meal at the end of a busy day. This Cilantro Coconut Ribs recipe is so delicious and easy and it can be made with traditional ribs, short ribs or really even pork chops. Any cut seems to adapt well to this recipe.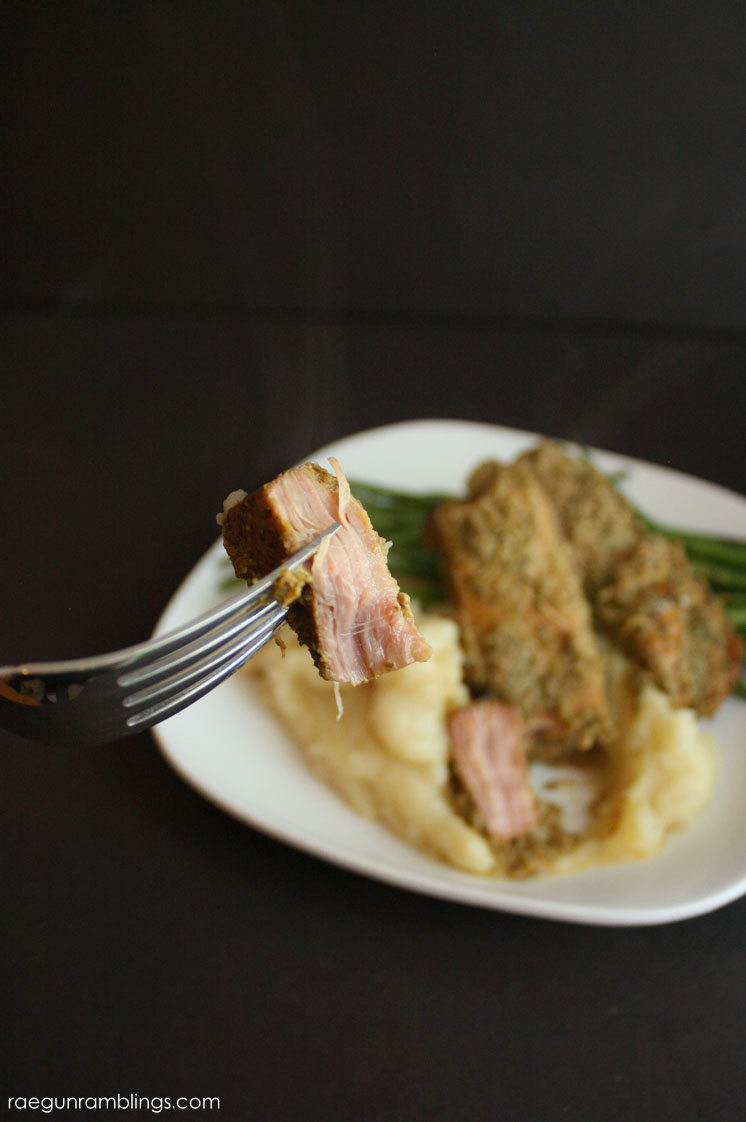 I'm a food tv junkie. I don't have cable but I stalk the food shows on public TV and BBQ University is one of my favorites but I'm not really a griller. Also I'm not so much of  finicky cook so I love adapting the complicated involved recipes like this one that Steven Raichlen shared for the grill. My version has the same tasty flavors but is so simple and hands off now that it's been converted for the slow cooker.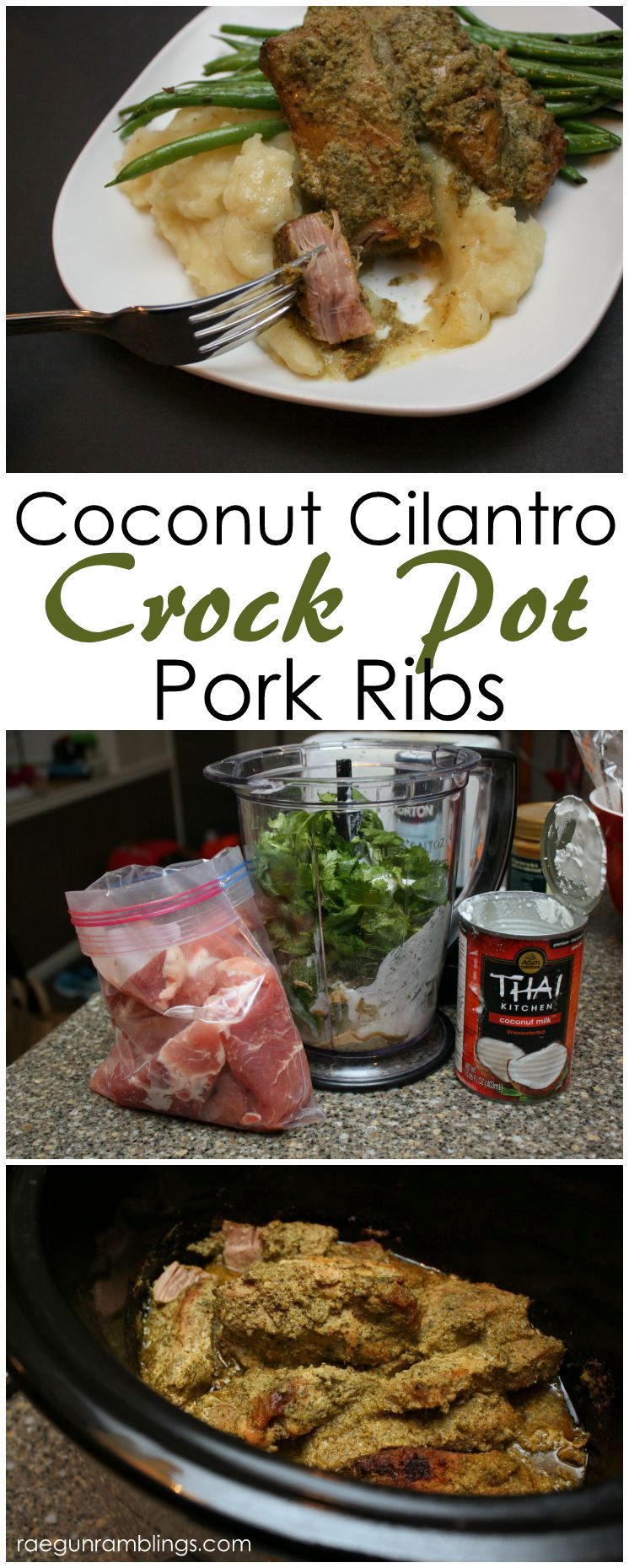 Ingredients
1/2 green bell pepper, cored, seeded, and cut into 1-inch pieces
1/2 medium onion
3 cloves garlic, peeled and cut in half
ginger (1-inch piece) coarsely chopped
2 teaspoons coarse salt
1 teaspoon freshly ground black pepper
3 tablespoons fresh lime juice
1/2 cup coconut milk
1 bunch fresh cilantro (or parsley), washed, shaken dry, stemmed and finely chopped
4-5 lbs pork (ribs, country style, regular, or any other cut of pork)
What to Do
Blend all the ingredients except for the meat until smooth.
Marinate the meat in the blended concoction 4-10 hours. I like to make the marinade the night before let it sit in the fridge and in the morning add it to the crock pot. Alternatively you can prep it all and freeze it and by the time it unfreezes it should be marinaded enough for the crock pot.
Pour the ribs and all marinating juices into the crock pot and cook on high 4-6 hours or low for 8 hours.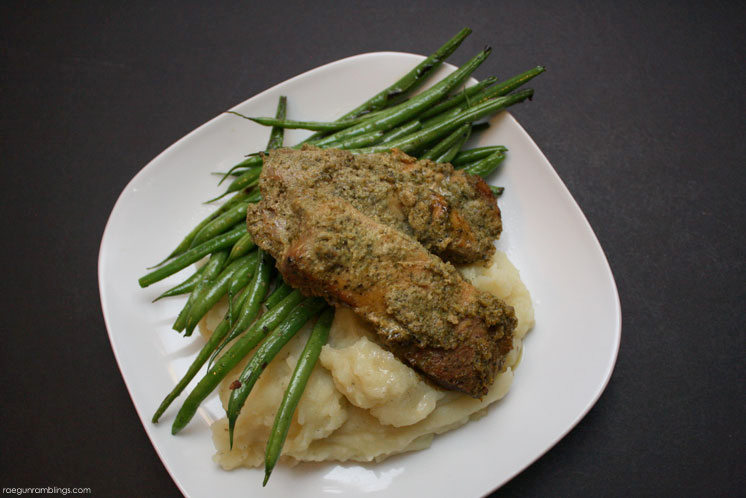 Super easy right, and not your normal crock pot flavors! We love eating this with my favorite easy garlic rosemary roasted potatoes or simple mashed potatoes and fast green beans.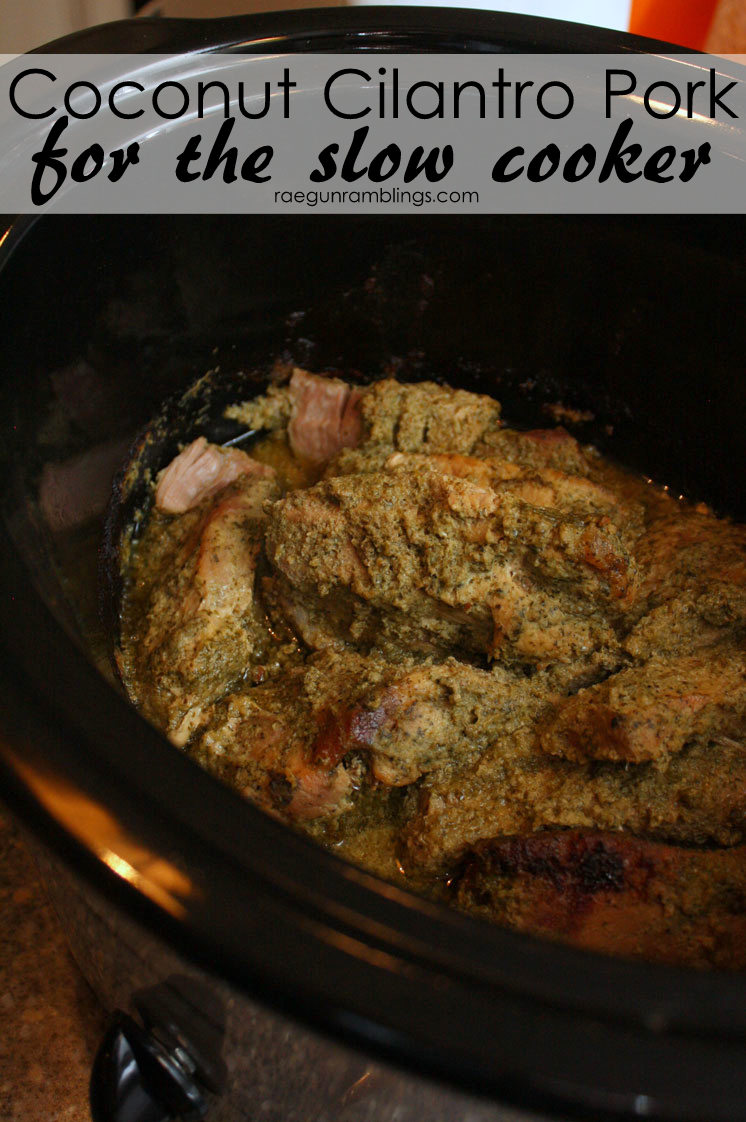 A few years ago I made a couple crock pots full of ribs both traditional BBQ ribs and these coconut cilantro ribs and it was a big hit. It's awesome how such an easy mix and dump crock pot recipe can taste so unique and feel so fancy!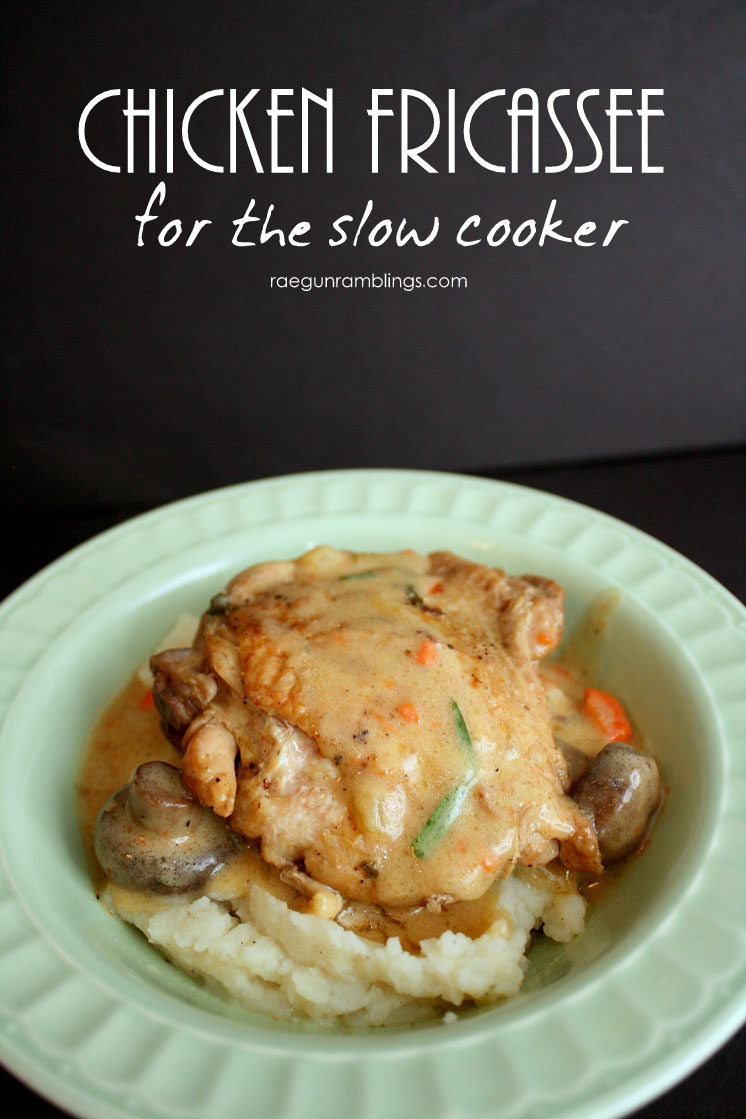 What more great crock pot recipes? This chicken fricassee for the crock pot is SUPPPPER good. It's like a French restaurant camped out in your slow cooker.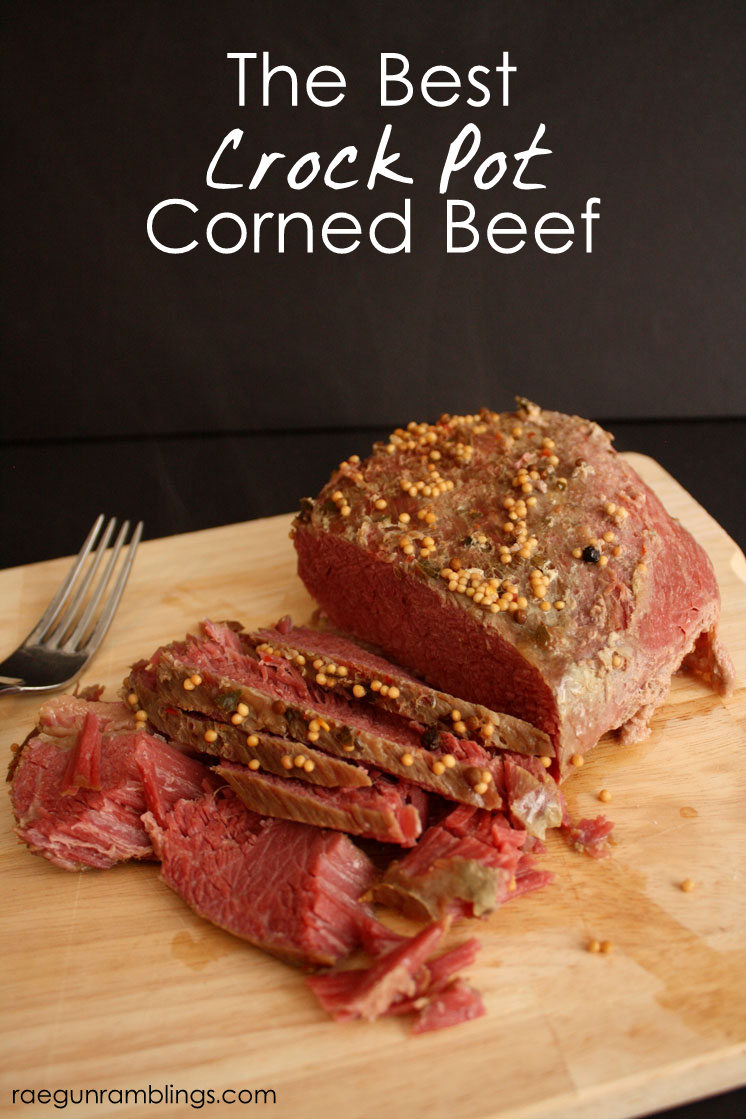 And if you love corned beef you don't have to save it for St. Patrick's Day. This crock pot corned beef recipe is so easy that you can have it multiple times of year.
Let's connect! You can also find me hanging out here.