Pistachio gelato might be my favorite treat ever. I haven't figured out how to make gelato at home yet but this homemade pistachio ice cream recipe is almost as good.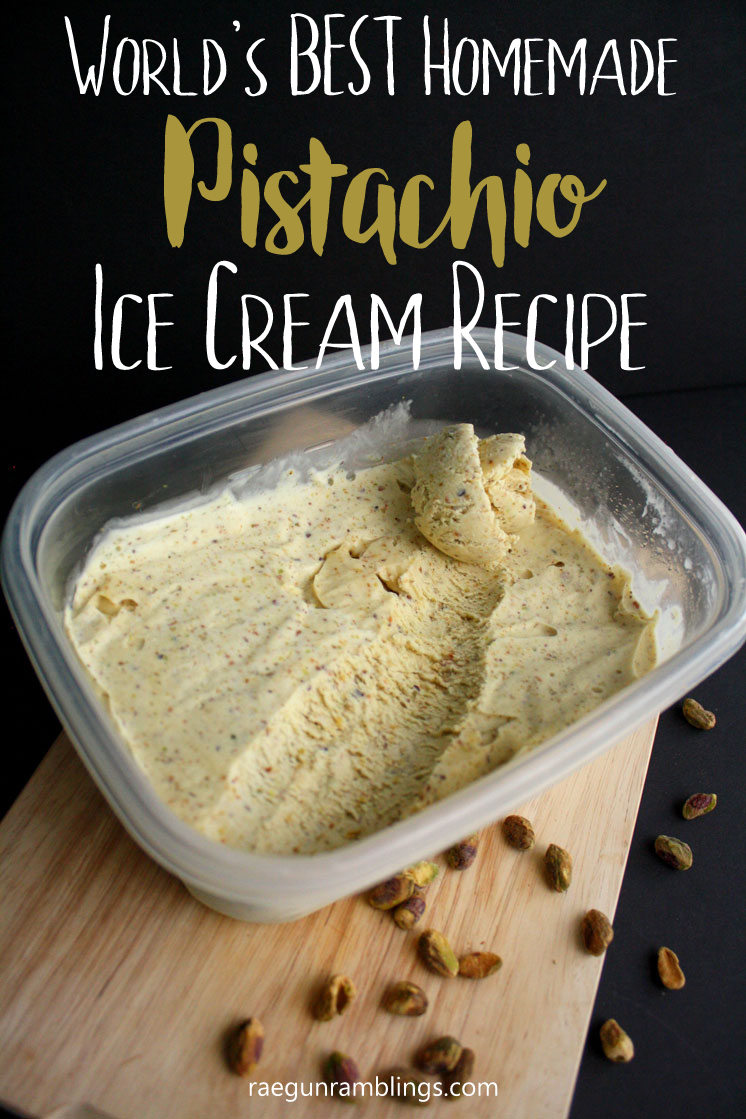 This is adapted from the Roasted Pistachio recipe from Jeni's Splendid Ice Creams At Home cookbook. Which may be the best cookbook I own. For reals, if you are interested in making ice cream and like a combo of interesting and classic flavors go buy it it's golden. I've made a few minor tweaks mostly out of convenience than anything else.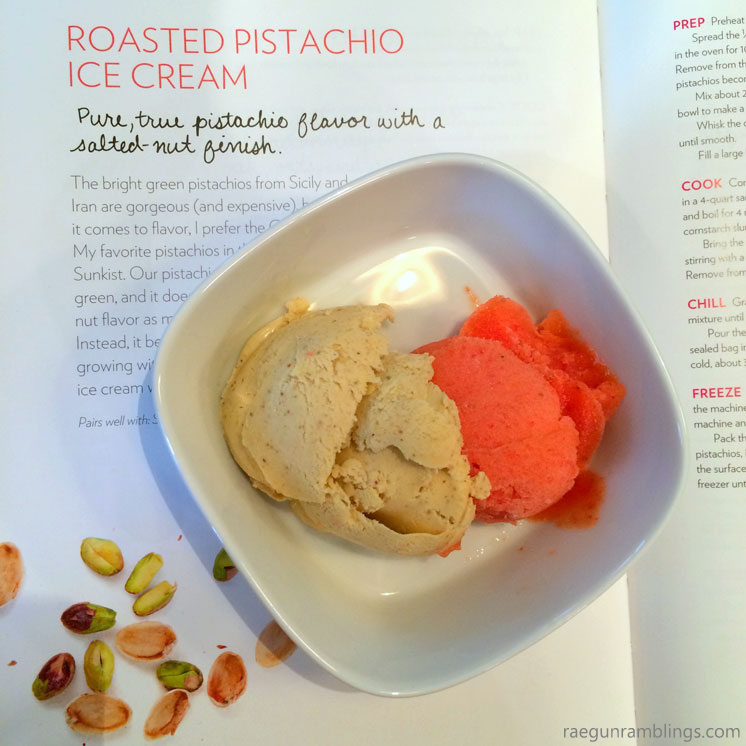 Ingredients
1/2 C shelled salted pistachios (if using unsalted just ad 1/2 tsp fine sea salt)
2 C whole milk
1 TBS + 1 tsp cornstarch
1 1/2 oz (3 TBS) cream cheese (softened)
1 1/4 C heavy cream
2/3 C sugar
2 TBS light corn syrup
1/2 tsp almond extract
Directions
Process the pistachios in a food processor or blender until it becomes a smooth paste.
Combine 2 TBS of the milk, the cornstarch to form a slurry.
In a separate bowl whisk in cream cheese and pistachio paste.
Cook the rest of the milk, cream, sugar, and corn syrup in a saucepan (at least 4 quart size as it will foam up a lot).
Remove from heat and add the slurry.
Return back to heat and cook until thicken about 1 minute. (The thicker it is the harder your ice cream will be).
Whisk into the cream cheese mixture and then pour into a 1 gallon Ziploc bag.
Submerge the bag into an ice batch and let it sit for at least 30 minutes. You might need to add more ice. I usually put it in the fridge too. I find it best to give yourself an hour or more to chill it in the fridge.
Turn your Ice Cream Maker on and snip the corner of your fully chilled bag of mixture and pour it in to be processed.
Transfer to a freezer safe container top with parchment paper and then freeze for at least 4 hours before serving.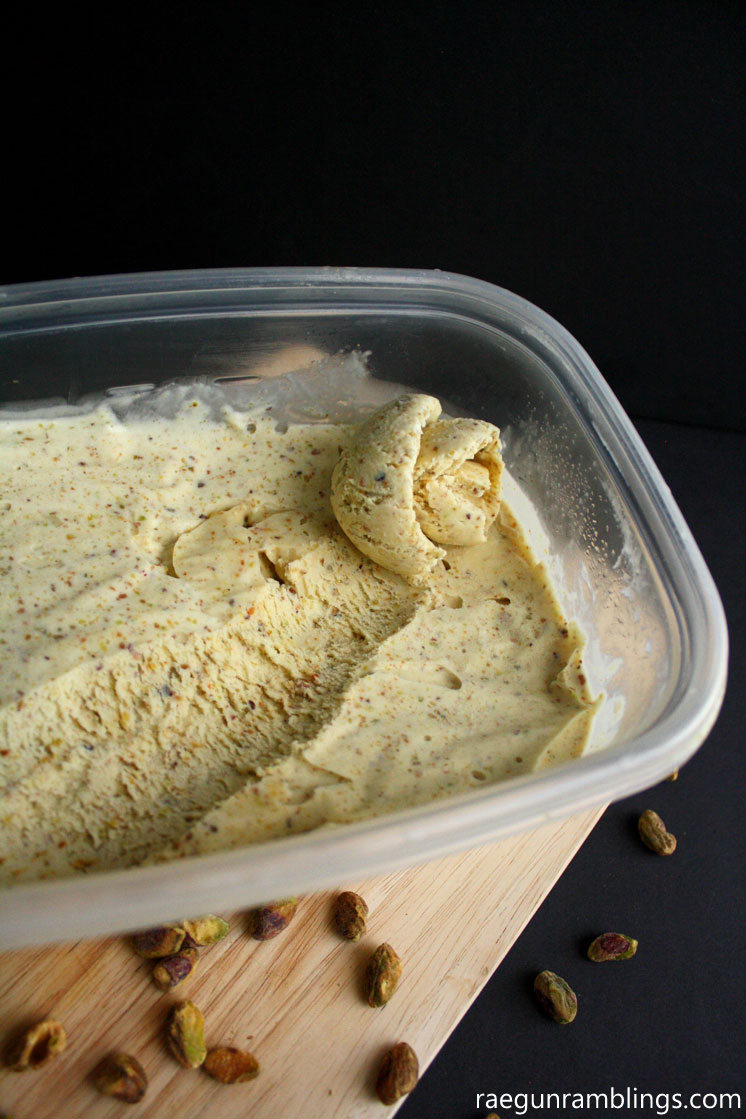 I love it served as is or with a nice thick hot fudge oh yum. Shoot I'm going to have to make some more of this pistachio ice cream this weekend. If you don't have an ice cream maker. I absolutely adore my kitchen aid ice cream attachment that just fits on my regular stand mixer!
You also might like: