When I was little my mom had this amazing little Rudolf Reindeer Cork pin made out of a wine cork. I thought it was the cutest!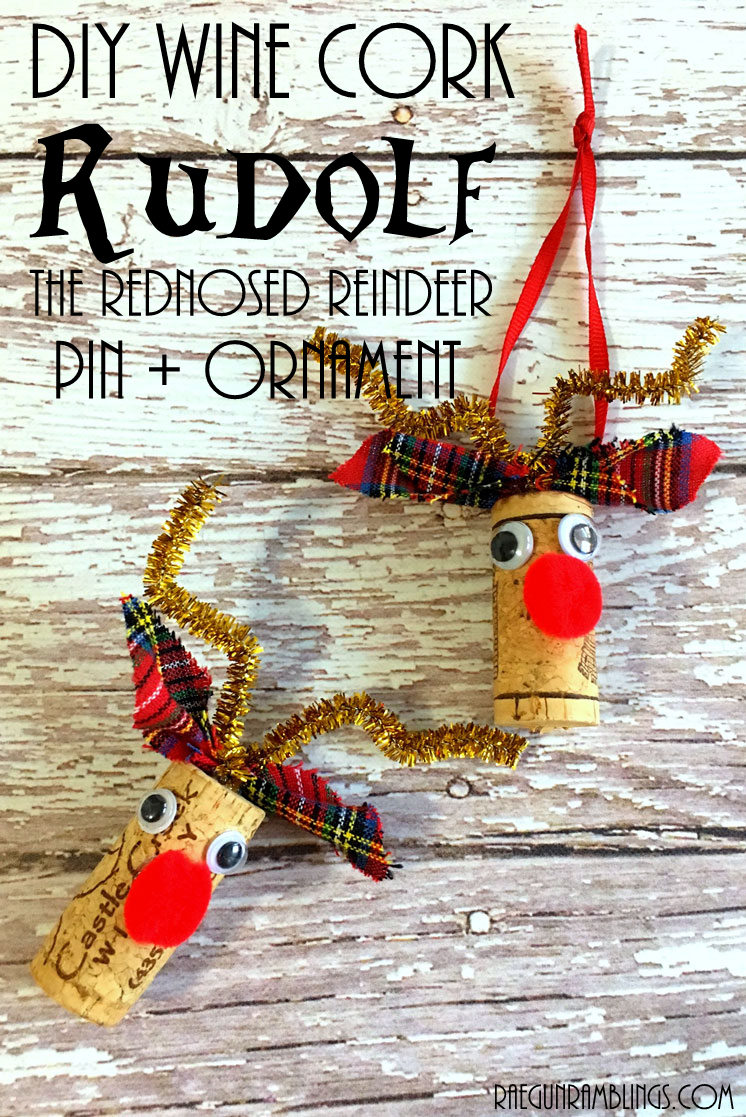 I figured it was high time to make my own. So I decided to make two versions one as a little holiday brooch like my mom had and one that could work as a cute little ornament.

They are so quick and easy they are the perfect Craft Lightning project!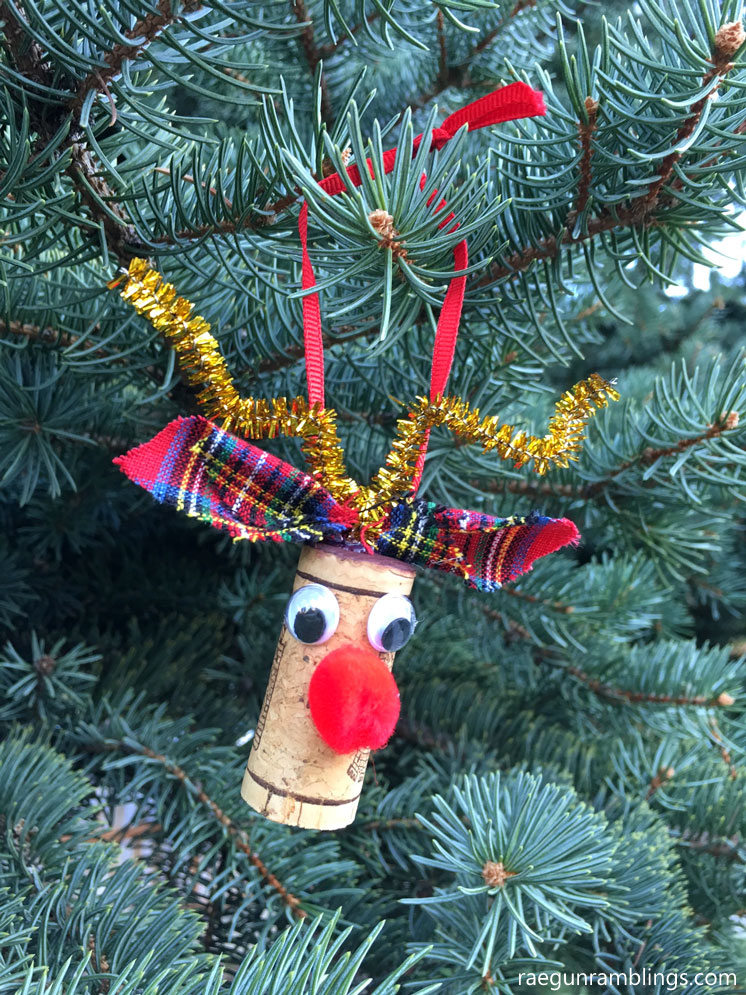 I actually had all the supplies on hand from other random crafts and if you opted to use craft glue instead of a hot glue gun even the kiddos could make this!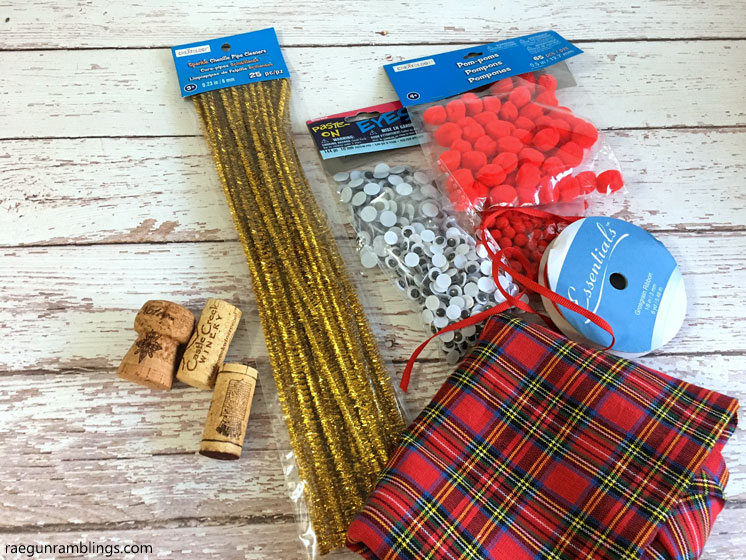 What You Need
Goggly Eyes
Fabric Scrap for Ears
Gold Pipe Cleaner
Red Pom Pom
Pin Back (for pin) or Ribbon (for ornament)
Hot Glue Gun or Craft Glue
What to Do
Glue the pom pom and eyes on so they form the eyes and noes.
Cut a leave shape out of the fabric.
Fold the pipe cleaner in half and cut it. Set one half aside for another use. Fold the remaining piece in half and twist around the fabric to form ears and bend to for antlers.
Glue to the top of the cork.
Attach the pin to the back of the cork or ribbon to the top to form a hanging loop for an ornament.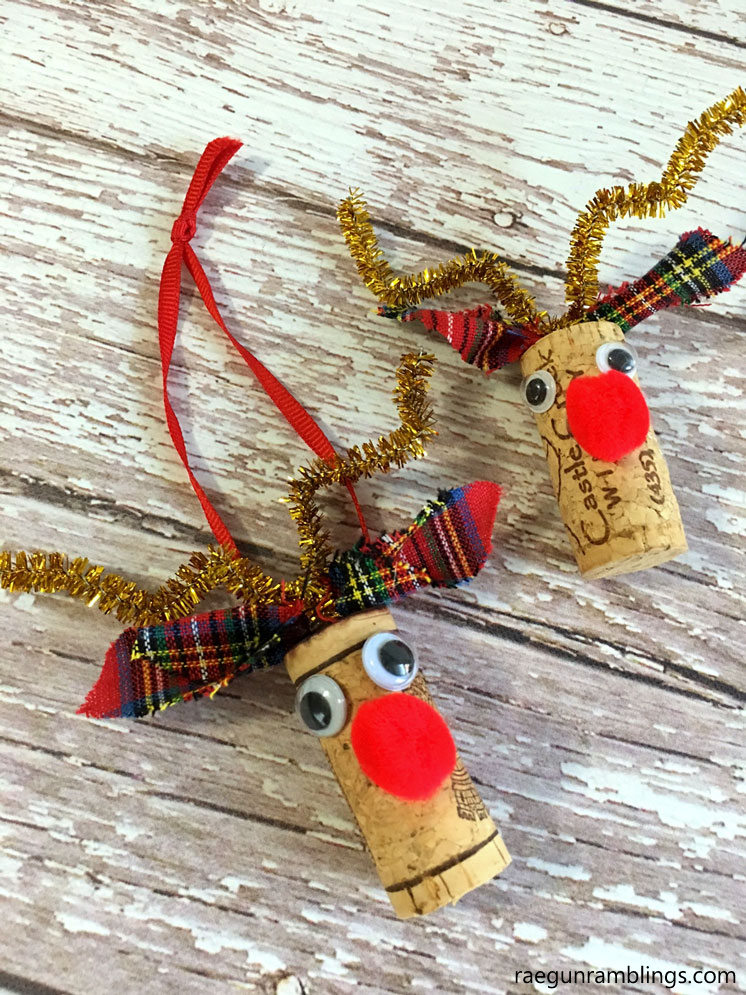 SO easy right? I love this classic little Christmas craft and I thought it would be fun to finally do my own version!
You also might like: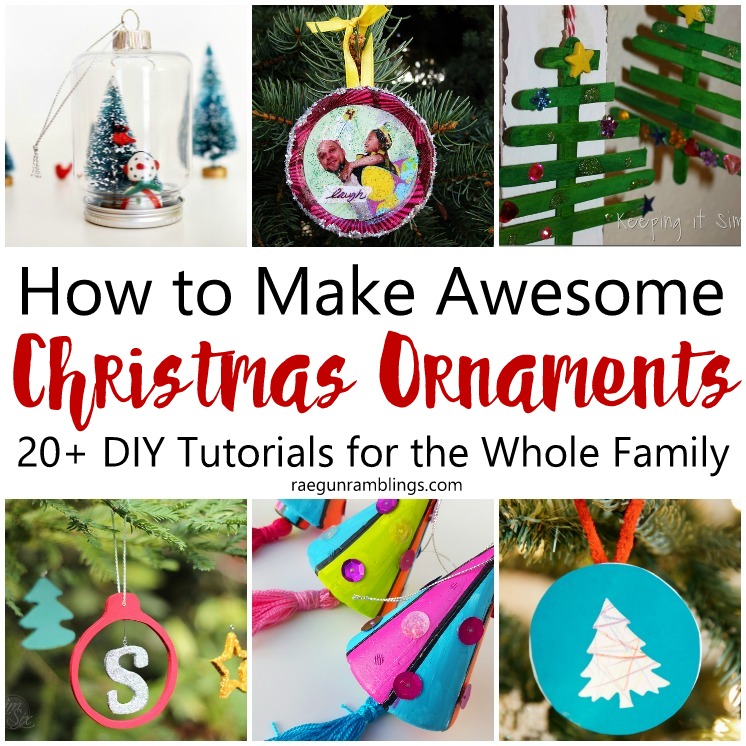 Lots of adorable Christmas Ornament Tutorials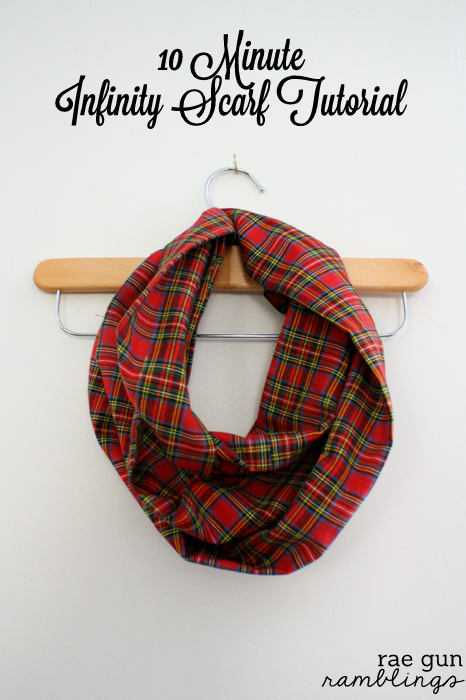 How to sew an Infinity Scarf two ways!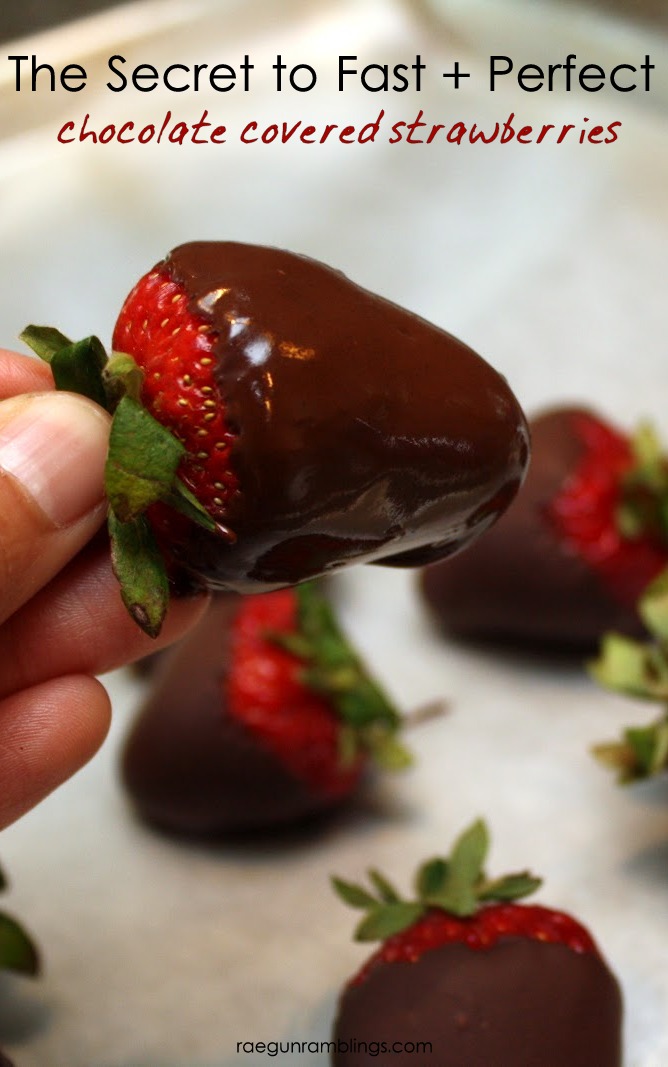 Great trick for dipping anything in chocolate for the holidays.