I'm always looking for more ways to sneak veggies into my body and this has got to be one of my all time favorite healthy recipes. I am updating it with more clear pictures and a few variations including a whole 30 swap.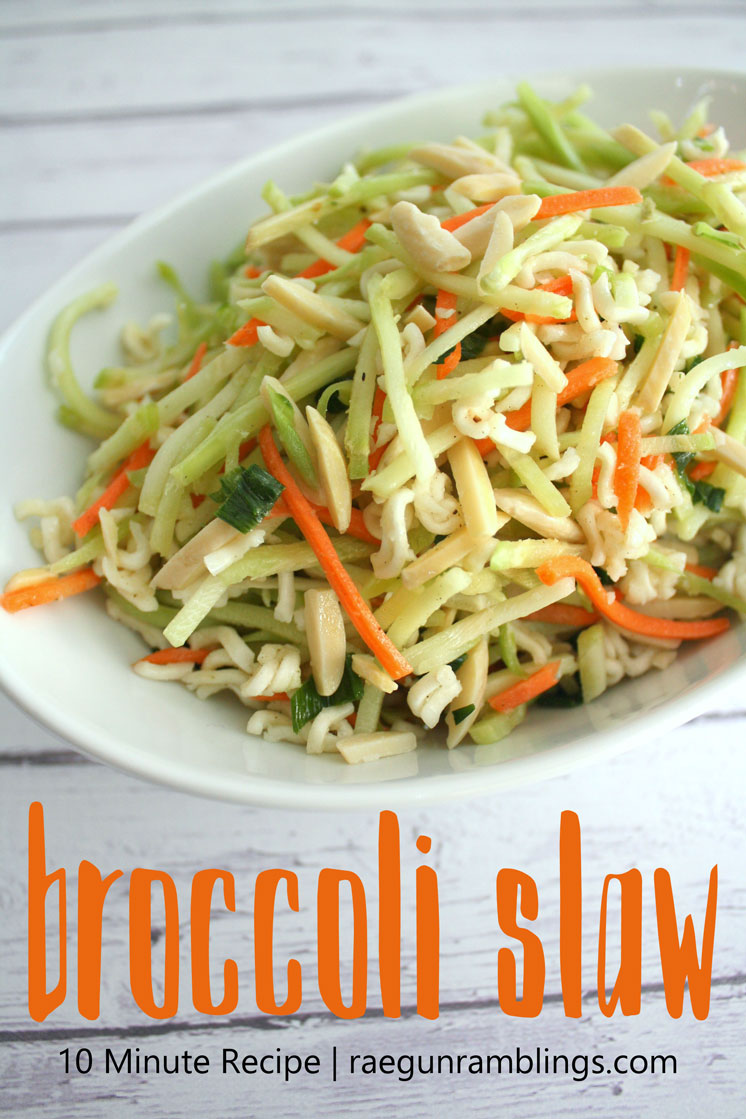 I'll make this Broccoli Slaw to have for lunches, as a meal in itself, or for a side with rotisserie chicken. It's super yummy. Also you can make it ahead and it holds up well so it's a great option for potlucks and picnics. Besides that it is SO quick and easy to through together.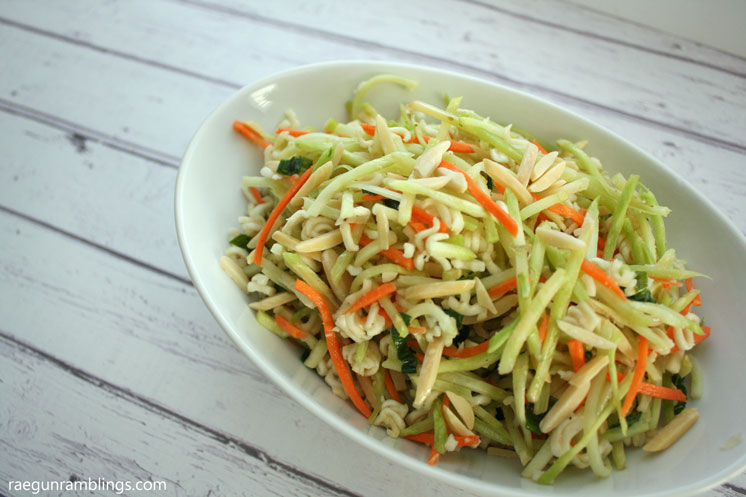 The BEST Broccoli Slaw Recipe
Ingredients
 1/4 C Veggie or Light Olive Oil
1/8 C White Vinegar
1 TSP Sugar
1/8 tsp Pepper
Packet Ramen seasoning that comes with the noodles (see seasoning pack substitution below)
What To Do
 Mix the first 5 ingredients together to make the dressing.
Add the rest of the ingredients and toss.
You can serve it immediately or keep it up 2-3 days. I like to wait at least a couple of hours to eat it. The longer you wait the softer the noodles will be. It's just a matter of preference.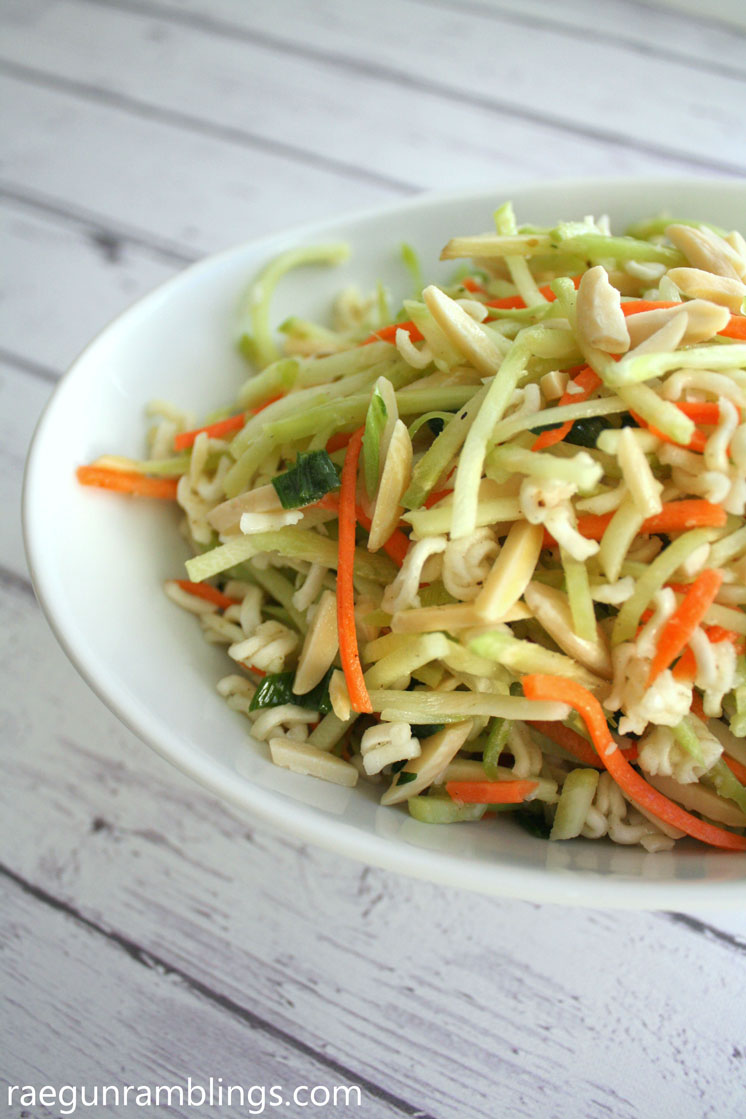 And just so we can all laugh this is a peek at what the original photos for this recipe looked like. It was always yummy but eep the pictures were so ugly!!
Even Healtier Substitutions!
Now a days I'm a little wary of that Ramen packet so I have been substituting the ramen seasoning pack for a combo of salt, garlic powder, and onion powder to taste.
I enjoyed this while doing the Whole 30 eating plan by substituting the seasoning pack as described above, swapping the noodles for 1/2 C compliant roasted sunflower seeds, making sure to use a compliant oil, and swapping the sugar out for 100% juice (I tried both passion fruit and apple juices and they both worked great)
Whichever version you pick, I hope you try it this is one of my favorite recipes we eat it all the time. It's jammed packed full of healthy veggies and for some reason even the kids ask for seconds of this one!

You also might like: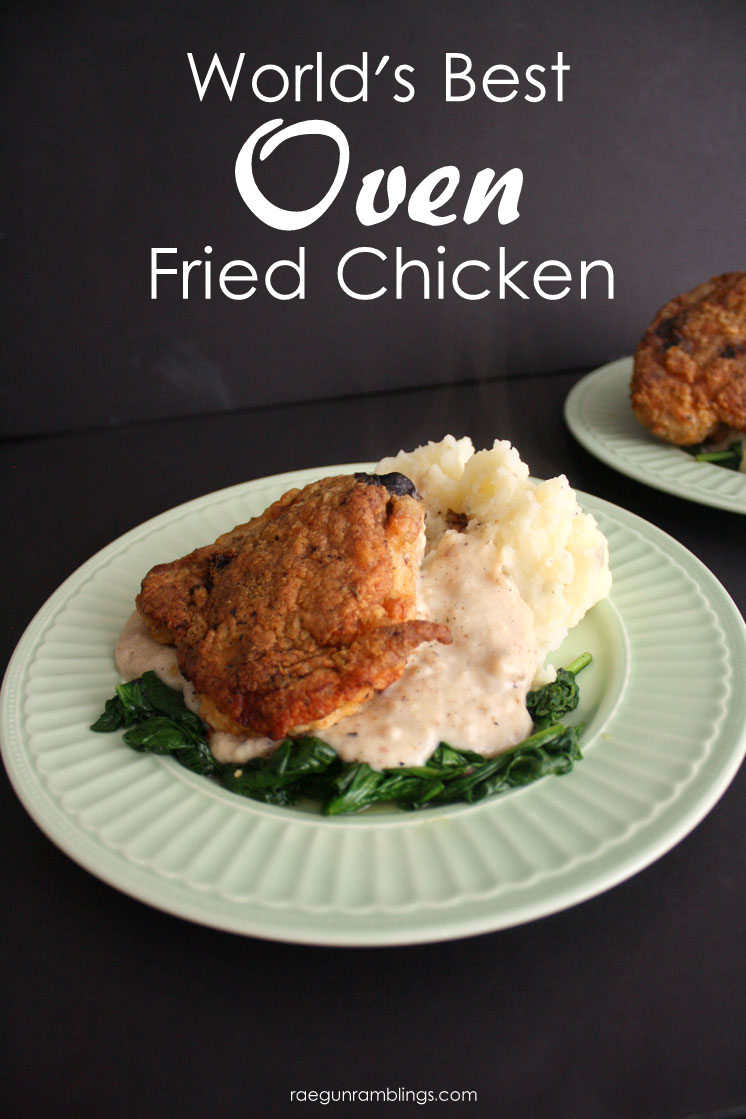 This
Oven Fried Chicken recipe
has all the crunch of deep fried chicken but is so much healthier and goes great with the broccoli slaw!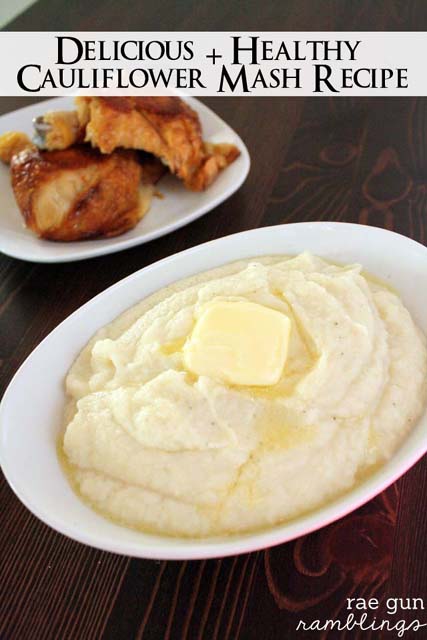 Have you ever tried
Cauliflower Mash
? It's a great swap for mashed potatoes. Packed full of nutrients that you don't get with potatoes and way lower in calories. It's one of my favorite healthy tweaks.