This time of year is SO busy I'm grateful for delicious and easy meals like this Crock Pot Beef in Onion Wine Sauce recipe that we love over pasta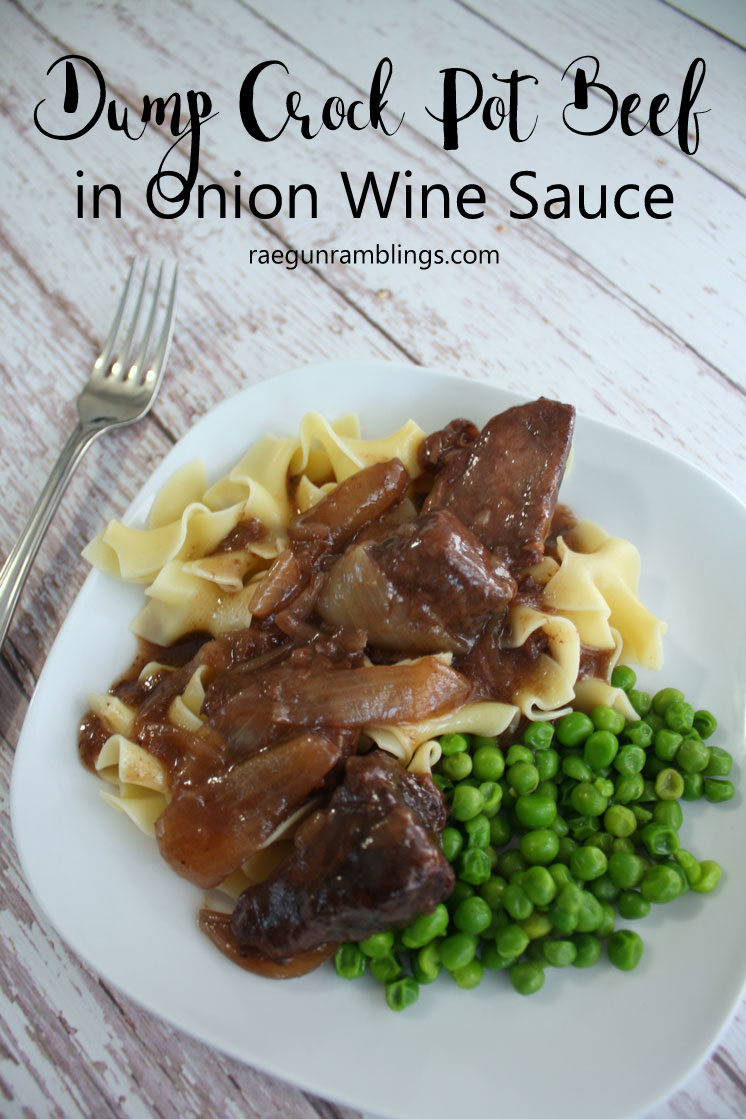 All you have to do is dump the ingredients together and bam a few hours in the slow cooker and you have a tasty meal the whole family will love (I know mine does)!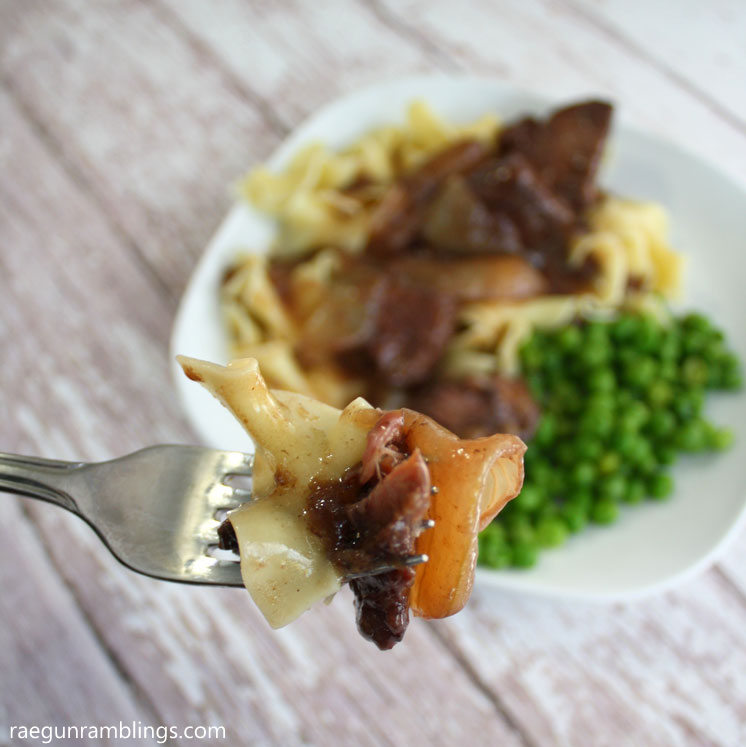 Ingredients
2 lbs Beef Stew Meat, 1 inch cubes
1/2 onion, coarsely chopped
1 envelop onion soup mix
3 TBS cornstarch
Salt and Pepper to taste (usually I don't need any)
1 1/2 C Red Wine
Egg Noodles for serving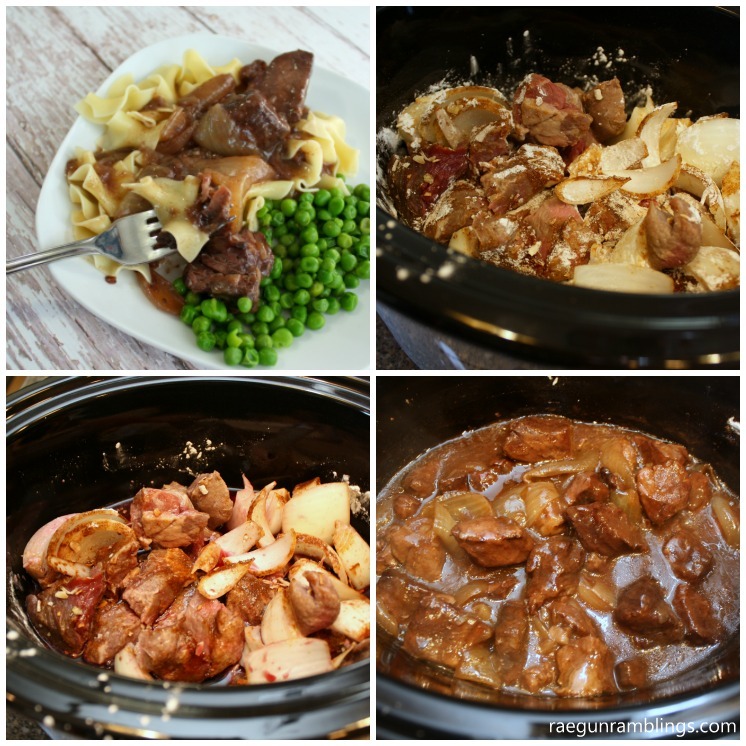 Directions
Place all ingredients (except for the egg noodles) into the crock pot and stir.
Cover and cook on high for 5-6 hours or low for 10-12 hours.
Serve over cooked pasta
So insanely easy and so yummy! As a bonus, if you happen to have leftovers you can use them in lots of ways.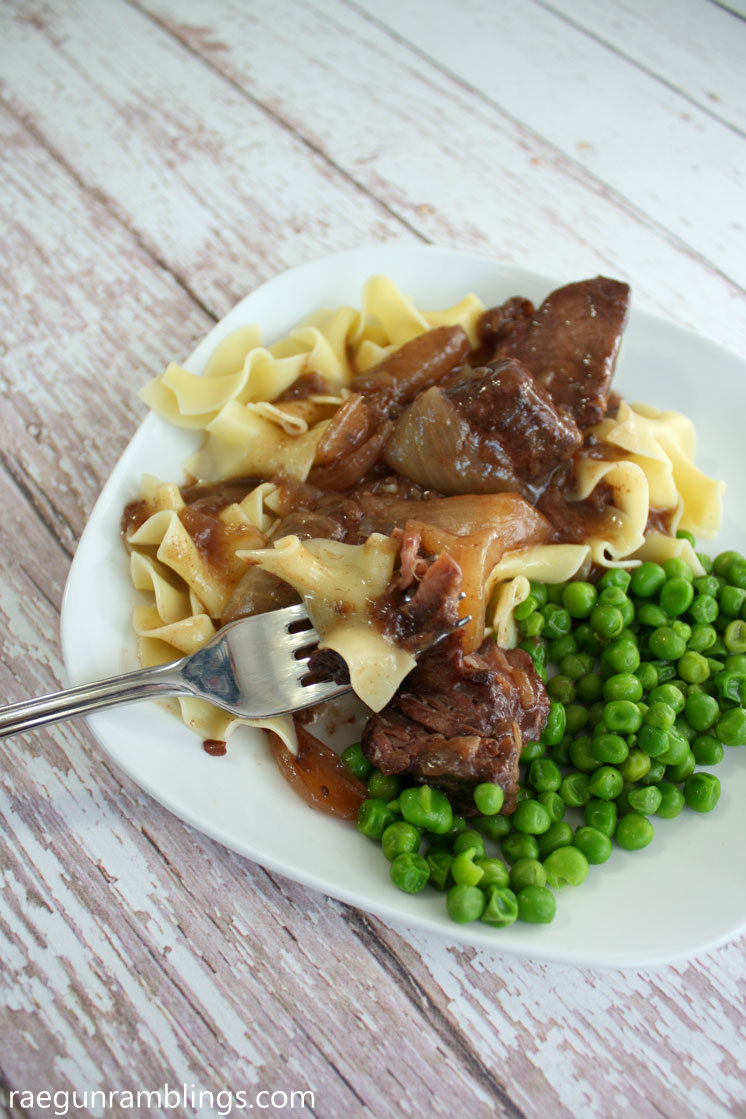 One of my favorites is to add some sour cream and mushrooms (and a little beef broth if you need to thin it out) and you've got a super easy Beef Stroganoff!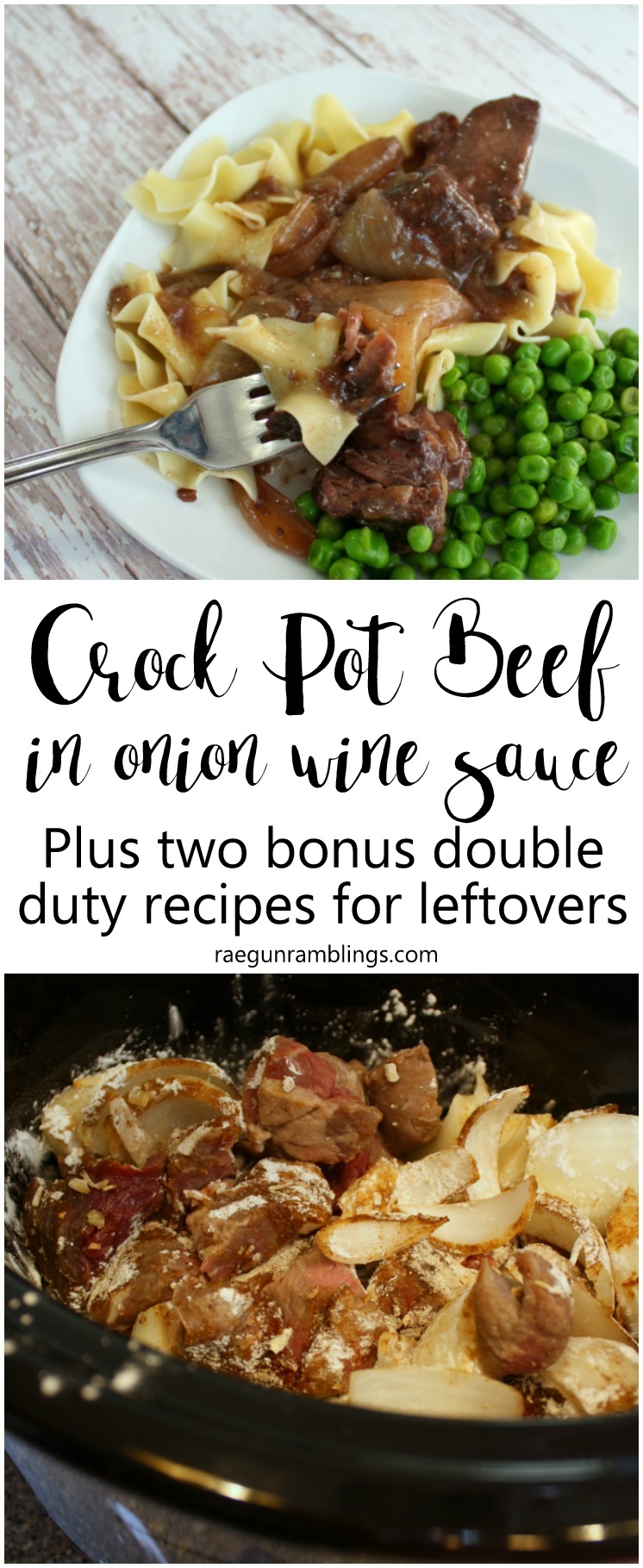 I've also thrown it in to packaged ramen for a flavor boost and yummy soupy noodle twist! Gotta love a meal prep that can pull double (or even triple) duty right?
You also might like: